Rookie to Expert: The Best Beginner Camping Guide
---
This is by far the most practical camping guide for beginners.
In this guide, you will learn:
Whether or not camping is the best outdoor activity for you.
Camping tips that will make you feel like a pro at your first attempt at camping.
Common mistakes that rookie campers make and how to easily avoid them.
Which camping essentials will get you through your first camping trip.
Which risks you are likely to be exposed to when camping and how to avoid them.
And much much more ...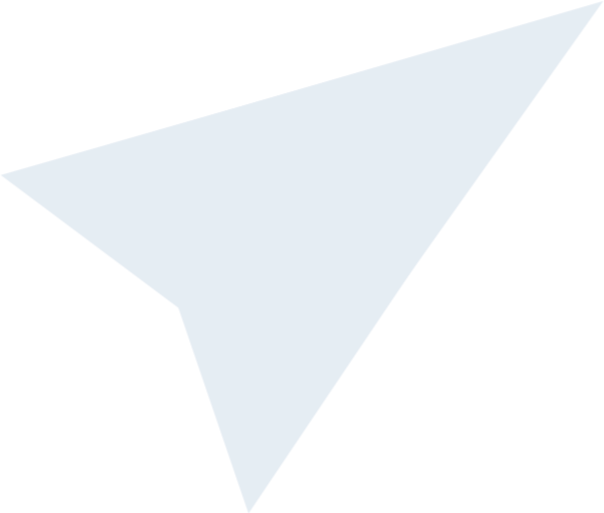 Contrary to public opinion, you do not have to be introduced to camping at a young age for you to thrive in it. Neither is the activity entirely complicated.
To prove that to you, we have assembled a step by step guide that will get you through your first camping experience. So, if you've never gone camping before, this is just the guide for you.
Content Overview
---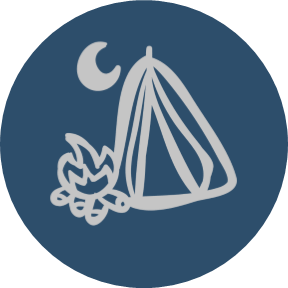 SECTION 1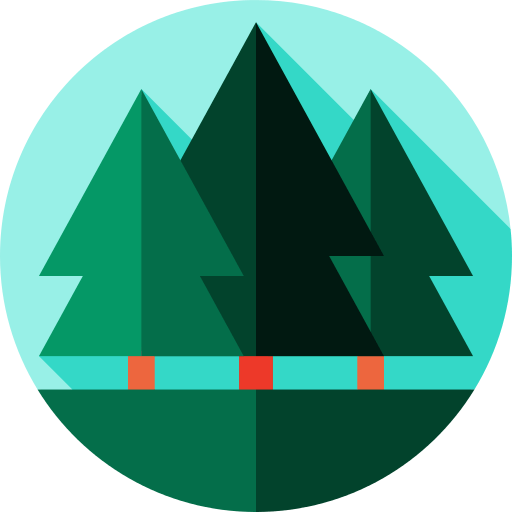 SECTION 2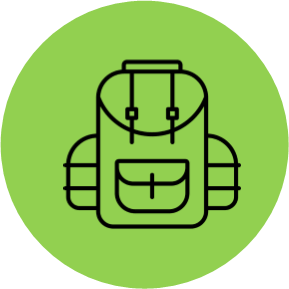 SECTION 3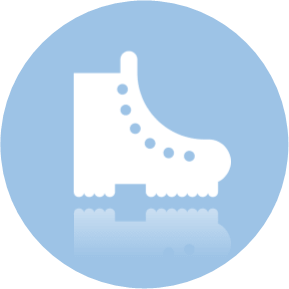 SECTION 4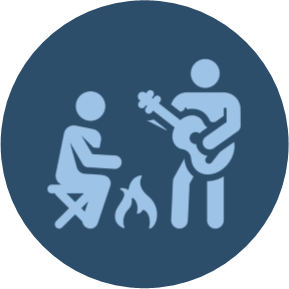 SECTION 5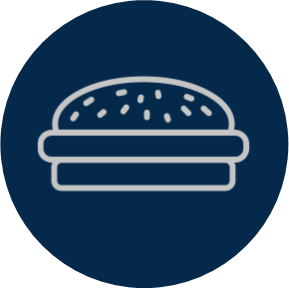 SECTION 6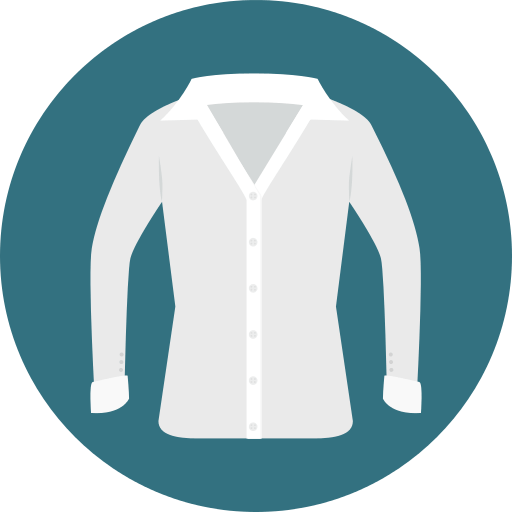 SECTION 7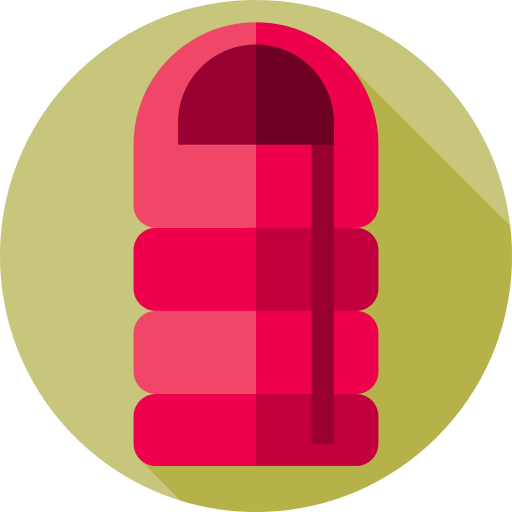 SECTION 8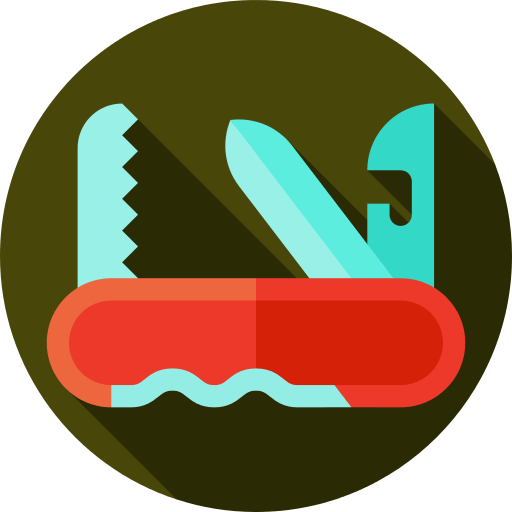 SECTION 9
Section 1: Is Camping for You?
---
Over time, camping has become a ubiquitous activity and there are plenty of reasons why the case is so. Other than giving you time off, camping promises a myriad of other enjoyable opportunities.
Even then, you might want to stop and think if you are exactly cut out for camping. Do you find the opportunities below interesting? If yes, then camping is probably for you.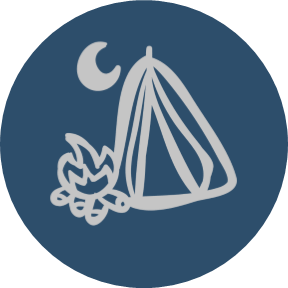 1. Reconnection with nature
Camping presents you with an opportunity to commune with nature and have a deeper understanding and appreciation for it. By staying in the outdoors you get to see wildlife settle into their routine in their natural habitat.
Not only that, but you also fit into their life waking up to the sounds of birds chirping and fresh air after sleeping under the stars. Co-existing with nature empowers you to develop a connection to it as you become part of it. This can then inspire you to maintain a cleaner and healthier environment not just for you but also for Mother Nature.
2. Relaxation
Camping is a time to rest and be rejuvenated. That break that you crave will best be achieved when you set out for camping.
With the tranquility that you experience, camping can be said to be the perfect antidote especially if your goal is to get away from the virtual world for a taste of the real world.
3. A challenging experience
Heading out to an area where internet service is not promised and the comfort of your bed has to be abandoned allows you to test your endurance.
The saying goes, "you never know how strong you are until being strong is your only choice." Want to ascertain this? Go camping!
4. Quality time to bond with loved ones
Camping is the perfect time to reconnect with family as you work, eat and play together. You will savor those moments when you get to share stories and laughs around the campfire.
Furthermore, you get to learn survival skills then pass them on to your kids. When you are equipped with outdoor survival skills such as how to build a campfire, guess who else benefits? That's right, your kids.
5. Exploration
Through activities such as sight-seeing that usually accompany camping, you get to satisfy your sense of adventure and broaden your knowledge.
There's always something new to learn or even a new species of animals or plants to identify. So yes, with camping, you get exposure through exploration.
We cannot exhaust the plethora of reasons why you should go camping. However, with the above advantages, it is clear that camping is probably your best choice for an outdoor activity and you should get ready to engage in it.
Section 2: Where To Go Camping
---
Now that you have a feel of why you should go camping, you need to decide on the type of camping you want to undertake as this will immensely determine your choice of a campground.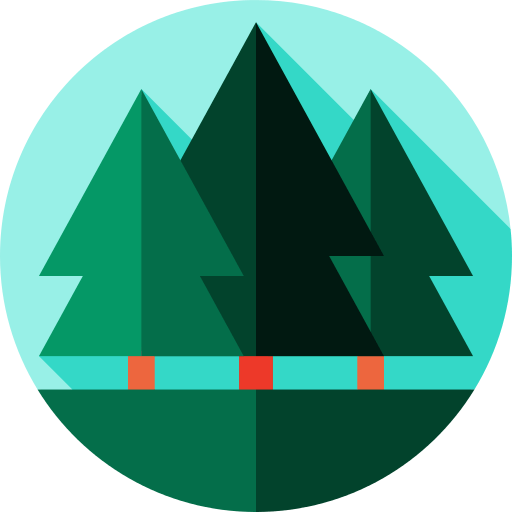 Consider the Type of Camping
i. Tent camping
This is the most basic form of camping. As the term suggests, tent camping involves heading out to the woods or a private campground and using a tent for shelter. This type of camping allows you to learn outdoor skills such as building a fire and cooking over it, using an ax, wood prepping among other crucial skills. Selecting the appropriate tent and knowing where and how to correctly pitch a tent are the most essential aspects of this form of camping.
Tent camping in established campgrounds entails camping with the availability or luxury of facilities such as running water, electricity, playgrounds or furniture. You pay for a site in these grounds and it becomes your temporary home for the set time you intend to camp.
ii. RV (Recreational Vehicle) camping
This form of camping involves setting out with a vehicle and spending nights in it. RV camping is simply a blend of camping with luxury where your vehicle not only serves you with mobility but is also your shelter for the period of time you choose to spend outdoors.
RV camping allows you to experience the outdoors without the weariness of backpacking. To make it great, you will need to acquaint yourself with some indispensable RV camping hacks and gear.
One disadvantage is that while you still get to commune with nature, it is to a lesser degree. This is because a vehicle limits your ability to venture into areas where you easily would on foot. While the luxury of sleeping in your car as opposed to forest ground is the advantage, the limited mobility is a great disadvantage.
Other forms of camping are considered primitive as they involve heading out to remote areas where there are no facilities such as bathrooms and running water. They include backpacking and canoe camping.
iii. Backpacking
This form of tent camping is basically an assortment of hiking and camping.
The activity involves hiking towards the desired location in the course of the day and then sleeping in a tent or hammock for any period ranging from a day to several months. Campers usually trek while heading out just as they did when setting in.
Because you will be spending a substantial amount of time hiking, it requires that you pack minimally. This form of camping also requires physical aptitude hence it is not advisable if you are unfit. The advantage of backpacking is that you genuinely get a close feel of nature while challenging your endurance.
To put it simply, you get to test your ability to survive with the bare minimum in unfamiliar territory.
iv. Canoe camping
This form of camping entails water travel, camping and long-distance travel.
Here, weight isn't much of a consideration as compared to backpacking where the load is on your shoulder. A great advantage of this form of camping is that water travelling allows you to access further forest areas that would be impossible on foot.
The disadvantage however, is that because it involves water travel and weather changes may affect your course. Bad weather may change a stream into a life-threatening waterway within a few hours. For that reason, canoe camping is mostly done by camping gurus.
v. Other types of camping
Bike camping, or as popularly referred to as 'cycle camping, is another form of camping that has emerged over the years. It involves packing your camping gear and loading it on your bike then heading out for your desired camping destination.
While this is the most embraced form of bike camping and dubbed 'bikepacking', we have seen a few enthusiasts combine bike camping with RV camping. In the latter, the enthusiast hauls along a miniature trailer, mostly a custom-made teardrop trailer, which houses essentials such as sleeping gear, clothing, and cooking gear using their bike.
Airplane camping, popularly referred to as 'flamping' among campers who engage in it, involves going camping with an airplane. Though not devoid of its challenges, it looks enticing especially to bush pilots who like engaging in outdoorsy adventures.
Deciding on what type of camping to partake is usually a matter of preference. However, for your first camping trip, we recommend tent camping in a site with good facilities before you decide whether you are ready to rough it in the backcountry.
After deciding on the type of camping, you then need to carry out research and invite a few friends for your camping trip.
Conduct a Comprehensive Research
Prior to settling on a destination, you need to weigh your options. There are a lot of state and national parks as well as private campgrounds that offer camping opportunities. It is easy to get confused over which campground to visit especially if you have never gone camping before.
However, finding an appropriate site is fairly easy if you know what to look for in a site.
To begin with, you need to search for a campground near you. With a simple Google search, you can get a lot of this information. You can then narrow down the list and get additional information on specific campgrounds. For instance, Four Seasons Family Campground offers information on how to book a site there, its cost, availability, location, available facilities, contacts and even directions.
At this point, you should have further narrowed your list. Your next step will be to conduct a comprehensive research on each of these sites before settling on one.
Because most private campgrounds offer facilities such as running water, electricity and camp stores, you need to look into extra additions that differentiate one campground from the other. Use these questions as a guide to ease your deciding process:
Is the site pet-friendly? What is the pet policy?
How far off is the campground?
Are there any on-site attendants?
Are there any restrictions such as a fire ban or limit on the number of tents?
Are there threats such as insects or wildlife that you need to know of in advance?
Is there a first aid station and what are the operating hours?
You can add or deduct from this list as you please. However, be sure to investigate as much as you can. Once satisfied, you can proceed to make a reservation.
With backpacking, choosing a site that is easily accessible is your best bet.

For first time camping, we recommend a site that is near your area of residence.
Other than online searches or contacting your site of choice, you can also use online reviews for further information when scouting for a campground
Invite friends
Braving the outdoors by yourself might seem exhilarating and even liberating. Want to know what else it is? Dangerous; especially for a novice camper.
The solution is to go with friends, especially the ones who are experienced in camping. The best way to learn about the outdoors is to venture under the guidance of experienced persons.
This way, you can ask for their advice on which site to visit and save yourself the trouble of scouting for one. With them, you also get to learn the dos and don'ts of camping based on their past experiences.
As time goes by, you will sharpen your skill and become a guru at camping. Then, you can venture on your own. That said, you should begin packing for your trip.
Section 3: What to Bring
---
The fundamental rule for first-time camping is to always have the bare essentials. This is gear that you absolutely cannot and should not do without while out camping.
We give our best tips on what we know is absolutely necessary for first-time campers.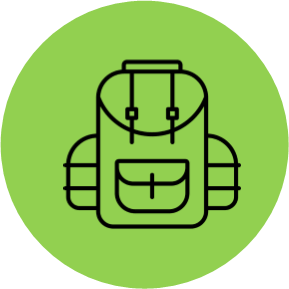 Invest in the Necessary Few
It is important to note that you should not squander money on the most expensive gear before having a taste of camping.
This is because you are still testing the waters at this point and are yet to know whether you really like or dislike the sport. If you happen to stock up with lots of expensive gear and end up disliking camping after your first attempt, you'll just have a garage full of expensive and unused gear.
Another reason not to go big on your first camping trip is that you are yet to know what a luxury is and what a genuine necessity is to you. Gradually, your gear will accumulate as with your experience and you will add to your gear.
Just ensure that the few that you purchase are of high quality so you won't lose money on an upgrade later.

Even for these basics, it is a good idea to borrow gear from your friends first. The gear will serve initial purposes. Later on, you can invest on your own equipment.
Create a Camping Checklist
To put it simply, a camping checklist is a list of essentials that you need for your trip. It acts as a guide in that it helps ensure that you have all the necessary gear for your camping trip.
With that in mind, there are a few essentials that every camper should have;
i. Tent
A tent is perhaps the most significant gear that campers own because it is the primary source of shelter while camping.
Tents come in a variety of shapes, sizes and colors. As such, there are a few factors that you need to consider when purchasing your tent. These include the number of people you intend to use it for, the size of your gear and whether there are any size restrictions at your campground of choice.
It is always advisable to go a number higher when purchasing a tent so as to ascertain comfort and have room for your gear. You also need to know how to care for your tent to avoid unnecessary damages while out in the woods.
It is always advisable to read tent comparison reviews before settling on one. This guide is a nice place to start.
Note that tents go with tarps as bread goes with butter. Tarps function to shield you from the sun during the day and even when it rains, you still get to cook and spend some time outdoors. Therefore, be sure to bring a tent for nighttime shelter and tarps for daytime shelter.
ii. Sleeping pad
Sleeping on cold hard ground is not advisable as it may lead to back pains. That is why campers use sleeping pads.
This gear gives you much needed comfort off of the ground. More importantly, it provides insulation as you usually lose your body heat to the ground without the insulation.
Akin to tents, there are a few factors that one needs to consider while searching for an appropriate sleeping pad. However, its R-value is the most essential one.
A sleeping pad's R-value is a rating of its ability to resist heat flow. The higher it is, the better its ability to resist heat flow and therefore maintain your warmth throughout the night.
iii. Sleeping bag
Next, you need a sleeping bag to add to your comfort and warmth. Camping nights are infamous for being chilly hence you should not try to brave the cold.
Because temperatures usually drop during the night, you need a sleeping bag that is suited for that environment.
There are a lot of considerations that go into choosing a sleeping bag with its temperature rating being key. A sleeping bag's temperature rating is a mechanism that is used to counter heat loss through conduction.
It is advisable to base your purchase on the lowest temperature you expect on your trip. The lower the rating, the better the bag as your warmth will be assured. If it gets too warm, you can simply make adjustments by getting out of the bag.

If you are winter camping, extra blankets are a mandatory addition to your sleeping gear.
iv. Lighting
You should not underestimate the importance of lighting when camping. Remember, you have left conveniences such as electricity back at home thus a source of lighting is important.
Therefore, you need a battery-powered lantern. They have the advantage of being multi-directional. Torches, alone, just won't cut it as they are greatly unidirectional.
Another great advantage that a lantern has over torches is that you won't have to hold it while working. You can therefore go about your business with activities such as meal preparation without holding on to the light source.
That, however, should not detract you from the importance of a torch or flashlight. These gear are essential as their portability enables them to serve in areas where a lantern can't.
From torches to headlamps to lanterns, sources of light are a necessity when camping.
v. Camping stove
It is easy to plan what to eat and forget to plan how to cook it.
Completely relying on the campfire for every meal is not advisable, especially if you are new to camping. Furthermore, campfires can take a while to build up and this lengthens the cooking process. That is where a camp stove comes in.
A camp stove is a great backup for meal preparation. However, not all stoves are appropriate for camping. The best camp stoves are powered by white gas, propane or wood. And while gas stoves are the most popular among campers, you can consider a wood-burning stove if you're sure to get some dry pieces of wood, twigs or pinecones to light it up.
Other than arming yourself with the appropriate camp stove, you should also not forget important supplies such as matches and fire-starters. Such accessories are equally important when camping.

Store matches in waterproof containers as they are of no use once they get wet.
vi. Repair kit
Because you will have a lot of gear out with you in the woods, there's a probability that they might malfunction at any time. Hence, you need a repair kit with basic tools such as a hammer, nails, pliers, bits or even a multi-tool to refurbish your gear.
With a repair kit, accidents and malfunctioning gear easily become one less thing to worry about.
vii. First aid kit
To be fully prepared for the outdoors, you need a well-stocked first aid kit. Being in the outdoors exposes you to both the pleasant and nasty sides of nature.
Because both medical and non-medical accidents are prone to happening in the outdoors, a well-equipped first aid kit is a must-have when camping.
Additionally, having at least one member of your crew having basic first-aid knowledge is mandatory. This member can easily identify and treat medical emergencies before professional help is sought.
Other camping essentials include toiletries for hygiene purposes, insect repellent for protection from bugs, sunscreen to avoid sunburns and a cooler for food and water storage.
Once again, the list of camping essentials is inexhaustible as it can only be tailored towards your preference. It thus lies upon you to add to your trip as you deem fit.

Tick against your checklist as you load items onto your vehicle to ensure that not only do you have all your gear but that you've also packed them. Needless to say, be sure to also carry gear for the activities you intend to partake in while camping.
Section 4: Getting Ready
---
With gear in hand, there are still a few necessary steps that you need to take before heading off to your destination. This, apart from ensuring that you brace yourself for the new adventures, also helps to lessen the tension.
Onto it: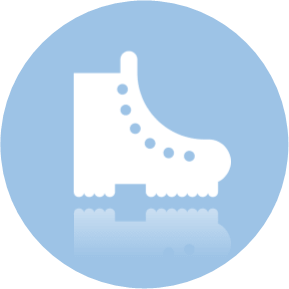 Practice Camping at Home
After ascertaining that you have all the necessary gear, your next step is to practice camping at home. Here, not only are you test-running your gear but also literally camping at home as you would at an established campsite.
This is one of the most fundamental steps of first-time camping. The goal is to spend the night in the outdoors as it allows you to have a first-hand experience of what camping in the woods will be like.
Test Out Gear
Not that it's anything to be ashamed of but no one needs to know that you are a total newbie.
Testing out gear at home will ease your time on-site. You want to acquaint yourself with functions such as pitching a tent or lighting a camp stove. During this period, you can also eliminate any errors such as either wrongly setting up or taking down the tent.
Practicing at home will be especially helpful in the event that you arrive late at camp and have to set up fast. You do not want to be reading the instruction manual for the first time on-site and especially at night. It goes without saying that being stuck with equipment you do not know how to operate is anything but pleasant.
New or borrowed, you also need to confirm whether your gear is functioning appropriately especially as manufacturing faultiness is a possibility. This allows you to return faulty gear to the manufacturer and even inform your friends if their gear is faulty.

Do take pictures of the assembling of the tent gear before taking them out of the bag for reference later so you will not have a hard time packing them back in.
Check Weather Forecast
As exciting as the planning process of camping is, you should not forget to check the forecast for insight on what type of weather to expect while camping.
You will only be adequately prepared for camping if you have the appropriate gear for the weather. If there are any signs of bad weather, consider rescheduling you trip as this could not only put your life at risk but also dampen your first experience. You do not want your induction into camping to get over-shadowed by bad weather.
Note that although winter camping is practiced by avid campers, the sport is not advisable for beginners.
Familiarize Yourself With the Rules and Regulations of Your Campground
You've armed yourself with necessary gear, checked the weather forecast, had a go at camping at home and booked your site.
Now you need to acquaint yourself with basic camping etiquette and the rules stipulated by your campground of choice to avoid trouble or being kicked out of the campground.
Being at an established campground, you are bound to encounter other campers with whom you are sharing space. You thus want to ensure that you are polished at harmonious co-existence with them.
Your neighbors will not take kindly to you breaking any unwritten camp rules such as infringing on their personal space nor will the campground entertain you breaking rules such as quiet hours.
Even if you are venturing into the backcountry, there are a few unwritten rules that act as moral guidelines that you ought to abide by. For instance, 'Leave No Trace' ethics that guide you to enjoy camping without interfering with the environment.
Section 5: What to Do
---
You may be wondering, "what exactly do people do while they are out camping?"
Well, camping does not merely entail sitting around the campfire. On the contrary, there are a host of activities that will add to your camping experience.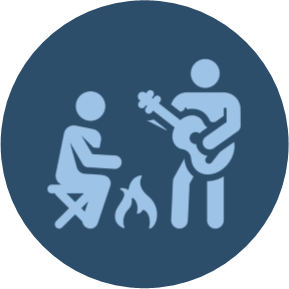 The Most Interesting Camping Activities
Hiking
Swimming
Canoeing
Kayaking
Fishing and then making dinner out of your catch.
Bird watching
Scavenger hunting
Foraging
Play camping games such as cards, board games and charades.
Sing songs around the campfire
If camping with kids, there is an array of kid-friendly campgrounds where activities that are customized for them are organized.
Again, you need to conduct a comprehensive research while scouting for a campground. Only then will you find a campground with nearby outdoor facilities that allow you to participate in the activities that you like.
Section 6: What to Eat
---
Cooking in the outdoors is one of the perks of camping. Whether you are using a campfire or a camp stove, there are plenty of options on what to cook when camping.
Much like any activity, eating is a process that starts with food preparation and ends with the actual eating.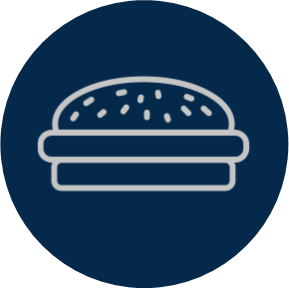 Plan Meals Beforehand
The rule of thumb when planning for a camping trip is to prepare meals beforehand. You should already be aware based on prior research whether campfires are permitted or restricted at your campsite of choice. You therefore ought to be equipped with your source of fire for cooking.
As for meal preparation, anything that can be done at home should be done at home. That includes chopping vegetables or marinating meat. Remember to also pack perishable foods in your cooler to prevent them from going bad.
In addition to saving on time, the purpose of meal preparation is so that you have an easy time cooking while at the camp site. After all, camping is meant to be a pleasant rather than strenuous activity.
Plan Simple Foods
You basically want your meals to be simple, easy to cook and of high energy providence during your trip. You are truly spoilt for choice when it comes to fun camping foods. From s'mores to quesadillas, the list of camping foods is endless.
High energy foods such as nuts are of special importance especially if you will be camping in cold weather. These high-calorie foods will get you going and make you forget about the dull weather.
The length of your trip will dictate the amount of food and water to bring with you. The golden rule here, is to bring more than you think you'll need.
Needless to say, you should stay hydrated throughout the entirety of your trip for healthy functioning.
Section 7: What to Wear
---
Again, the basic rule is to pack more than you think you'll need and with all types of weather in mind. You want to be fully prepared for the ideal weather to worst-case scenario.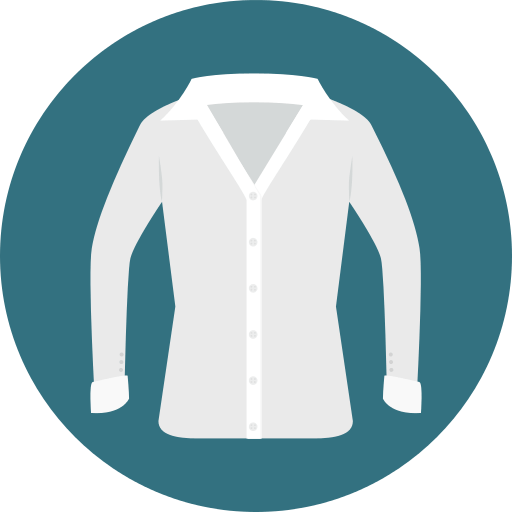 Pack Layers
Dressing in layers adds to the warmth provided by your sleeping bag at night. You therefore ought to be equipped with a tight-fitting base layer that acts as an insulator by trapping body heat, another insulating mid-layer and a moisture wicking outer layer.
Camping is all about observing the environment and then making necessary adjustments to adapt to it. As such, it is easy to remove layers in case the outside temperature rises than it is to get warm without these layers.
There are a few guidelines on appropriate clothes for camping but essentially, you want to stay warm and avoid jeans as they take forever to dry. You also ought to bring rain gear which you'll be thankful for once there's an impromptu downpour.
Lastly, socks, headgear and gloves are necessary to cover your extremities and essentially to avoid frostbites and hypothermia during the winter.
Section 8: Where to Sleep
---
Camping nights are notorious for their chilliness. Your sleeping gear could thus make or break your camping trip.
Think about it, is there any joy in well-spent exhilarating days if the nights are going to be cold and uncomfortable? That is why you need an appropriate tent, sleeping bag and sleeping pad to keep you warm and safe from the elements. For further comfort, you need to do the following.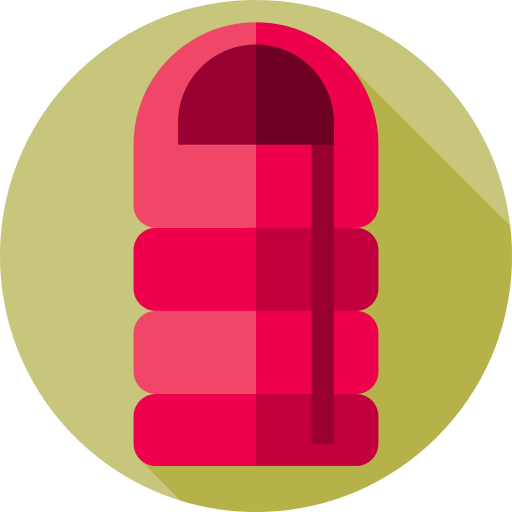 Select an Appropriate Area to Pitch Your Tent
When it comes to sleeping, setting camp is an important part of camping. Having knowledge of what to look for in a campsite especially in the backcountry is essential. You basically want to pitch your tent on dry and level ground away from debris or low-hanging trees. You also want to avoid an area that is too close to a water source.
On the other hand, if you will be camping at a private campground, the rule of the thumb is to arrive early.
Arriving late at the campground is one of the biggest mistakes that campers make. Doing so robs them of the chance to acquaint themselves with the area. For instance, knowing where the facilities are.
You also don't have much of a choice with selecting a site and will have to set up camp in the dark of the night. Also, because some campgrounds operate on a first-come first serve basis, the limited spots may be full, especially during peak periods, and you will have to head off elsewhere.
It is generally not an exciting start to your trip. Therefore, be sure to not only arrive early but also pick a safe and appropriate site to pitch your tent.
Section 9: Staying Safe
---
There is no need to go camping if your safety is at risk, is there? On the contrary, you want to enjoy the experience instead of staying aloof all the time.
There are a few camping safety measures that campers ought to take against hazards such as wildfires, dangerous weather, fatal insects and animals, poisonous plants, sun exposure and carbon-monoxide poisoning they are likely to be exposed to while camping.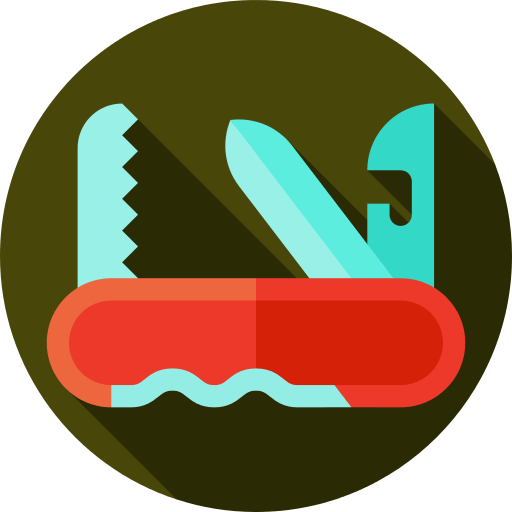 Practice Proper Food Storage
One of the most common camping mistakes that beginners make is to leave out food and leftovers in the open where they are easily accessible by animals. Even bringing food in the tent is equally hazardous.
It is easy to forget that you are sharing space with wild animals such as bears and mountain lions. Even the friendly monkeys may turn out to be not-so-friendly.
To avoid these unwelcomed nocturnal visitors, store your food in air-tight containers that are sealed such that the smell of foods inside cannot attract animals. As for left-overs, store them in heavy-duty plastic garbage bags and dispose them in bins outside the park.
Properly Dispose of Human Waste
As aforementioned, if you will be camping at a developed campground, among the many luxuries that you will be sure to enjoy are the bathroom facilities. However, for those who prefer to get that rougher experience in the wild where there are no established bathroom facilities, proper disposal of waste is the best way to guarantee safety. You may want to learn how to poop in the woods appropriately or better still, consider arming yourself with a portable camping toilet to ensure proper management of your waste.
Also, be sure to pick up after your pets. Apart from being a means of protecting yourself, properly discarding waste is also compliance with the Leave No Trace ethics that every camper ought to follow.
Apply Insect Repellent
Though small, insects can endanger your health and result in death in worst-case scenarios. If there are any hazardous insects such as Lyme disease-spreading ticks or malaria-spreading mosquitoes, then bring and use insect repellents.
Other precautions include checking yourself for ticks at the end of each day and zipping your tent all the way up so as to limit entry of bugs.
Lastly, remember to have fun. Even if you make a blunder there's no need to beat yourself up over it. Your next trip will present a chance for you to redeem yourself.
WRAPPING IT UP
---
A common misconception about camping is that you have to be born into it in order to become an expert. Another one is that camping is a complicated process.
Truly, camping can be a daunting experience for first-timers especially if they are underprepared. That also means that with good preparation, it can easily become the most enjoyable outdoor activities. Here's how to guarantee that:
Set out to commune and connect with nature.
Decide on the type of camping you want to experience.
Conduct in-depth research on your campground of choice.
Equip yourself with the appropriate gear.
Practice camping at home.
Rally friends to go with you.
Plan meals beforehand.
Carry appropriate clothing for the weather.
Take measures to stay safe.
Have fun.
Camping is what you make it. Follow these guidelines and your first-time camping will be your best time camping!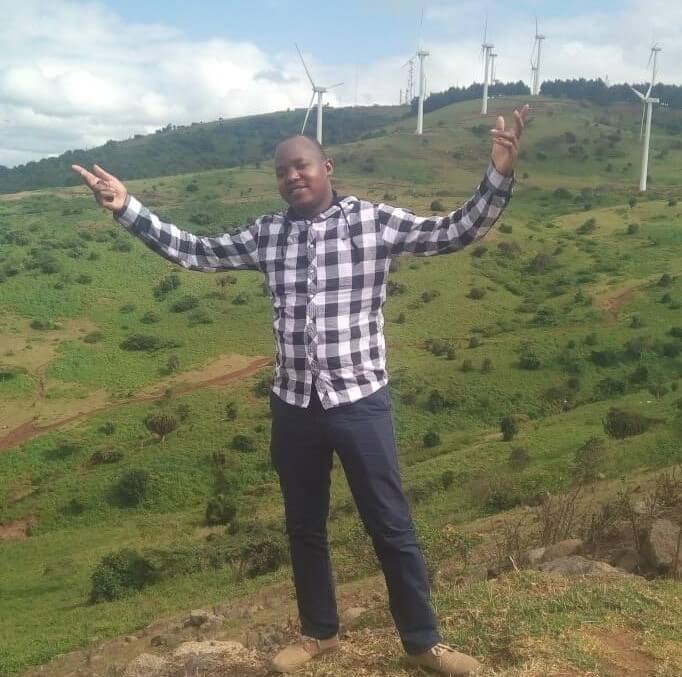 Written By Daniel Msanii
When he's not camping or adventuring the outdoors, you'll find him grinding hard on his keyboard to put up some super-awesome content on campingmaniacs.com. Starting off on camping escapades back in 2011, he has grown fond of the activity over the years. His exposure to a myriad of different camping terrains, gear and the outdoor atmosphere has hitherto changed his perception of the entire outdoor life. He enjoys sharing the experiences of his adventures and gear reviews with the awesome camping community on this platform. Read more about us.