The Best Primeday Deals on Camping, Hiking and Backpacking
Our recommendations are based on thorough independent research, testing, analyses, and comparisons of different products. When you make purchases through links on our website, we may earn affiliate commissions.
Deal of the Day: Etekcity Air Mattress for Camping
What is Prime Day?
Amazon Prime Day is the annual discounted shopping window on Amazon. The 2022 Prime Day was on July 12 and 13.
During this two-day shopping window, enthusiasts shop for great deals on all of their most coveted gear for camping, hiking, and backpacking, all at greatly discounted prices.
When the Prime Day is live, this page usually unveils some of the top discounted outdoor gear in that category as it happens live! Want to grab up to 70% off some of your most coveted deals of all time? Bookmark this page and stay on the lookout for when the bell rings for the next Prime Day. Then read on to find out more about how to get ready for the Prime Day.
You can specifically take advantage of two kinds of deals on Amazon Prime Day:
Lightning Deals. These are usually available in limited supply and for a limited duration. They go FAST! If you have dextrous hands and can grab a deal in under 12 seconds, you can be lucky.
Daily Deals. They run for the entire two days of the Prime shopping period. You should really maximize on taking advantage of the offers under this deal.
How to Get Ready for the Prime Day
To really take advantage of the Prime Day without room for regrets, follow this guide that we have curated:
1. Sign up for Amazon Prime membership
Since the huge discounts are exclusively for Prime Members, the first step to getting ready is to sign up for the Amazon Prime membership.
And it's not a big deal since you can simply start your 30-day free trial and choose to either retain the membership or cancel at any time. Signing up for the free trial will help you grab the big discounts which would otherwise have been left on the table.
2. Do a Search for Curated Deals
Often, experts in different niches will try to figure out the best Prime Day Deals for their readers.
You are actually on one such deal page!
To easily find worthy deals, search for recommendations already curated by experts. This will help you land quick deals and avoid landing on unworthy deals such as those with fake reviews! And that brings us to our next item:
3. Steer Clear of Fake Reviews
Tools like ReviewMeta and Fakespot will help you filter out fake reviews on different products selling at Amazon. They use different approaches to come to their conclusions but, reliable as they are, the end justifies the means for these tools.
Make sure that you are truly getting a worthy deal by relying on these tools rather than rushing blindly into purchasing a product just because it is on offer.
4. Track the Historic Price
If you are familiar with a certain product, you already know how it usually costs and whether the price tag indicated on the Prime Day reflects a discount. As it were, a majority of items will sell at huge discounts (some up to 70% off!) during the Prime Day window but that will not be without fakes.
Traditionally, some unscrupulous sellers have been known to hike prices just before the Prime Day so their discounts will appear huge on the Prime Day.
A tool like Keepa comes in handy in tracking the price of a given product over time. Just copy the product link on Amazon and paste it into the search field of Keepa to see historic price of the product.
5. Take Advantage of Prime Household
Prime Household allows one to share their $119 annual fee with their family. Specifically, one can share their membership with one other adult and up to four kids or teens in their account.
Each of these members can use a separate login but the same Prime Memnbership to shop for Prime Day deals.
With a simple approval of the shopping by the parent, the teens and kids can shop using their independent logins.
6. Get Even Higher Discounts!
After you have settled for a specific product, you can buy it via either Ebates or RetailMeNot. For both platforms, you can earn cash back for the first purchase and get a $10 welcome bonus!
Still, the two platforms help you get some of your cash back on items purchased. A sweet deal if you asked me.
6. Do Good While at It
Instead of shopping directly via the Amazon platform, you can shop via AmazonSmile which donates 0.5% of all eligible purchases to charity.
Not a huge percentage but when combined, all eligible purchases can accrue billions of dollars which go to charity. And you will have done your part in changing the world albeit in a subtle way. Awesome, right?
Camping Tent Deals
Discounted Tent Stakes
Sleeping Bags & Liner Deals
Tarps & Tent Footprint Deals
Sleeping Pad Deals
Hammock & Underquilt Deals
Air Mattress Deals
Camping Cot Deals
Camping Pillow Deals
Hiking Backpack Deals
Backpacking Rain Poncho Deals
Camping Chair Deals
Rain Jacket Deals
Water Filter Deals
Camping Cooler Deals
Discounted Fishing Reels
Multi-Tool Deals
Camping Knife Deals
Camping Lantern Deals
Hydration Bladder Deals
Folding Wagon Deals
Trekking Poles Deals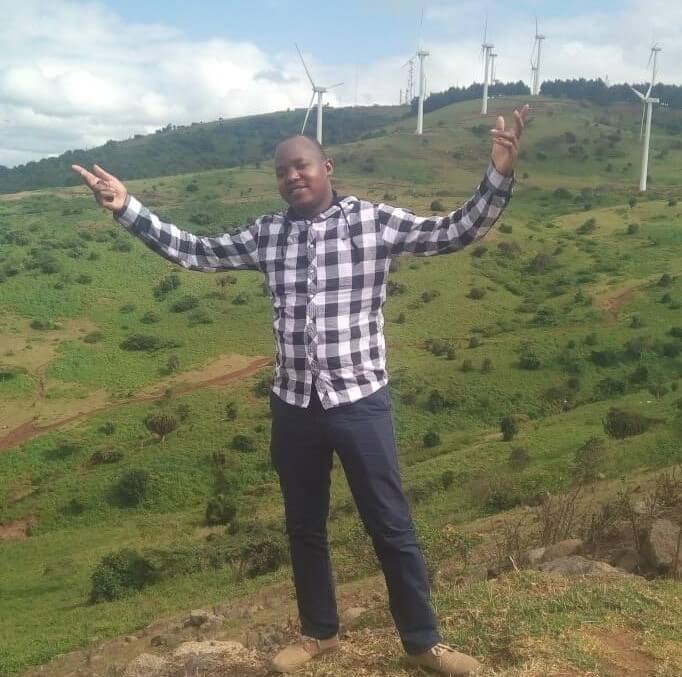 Written By Daniel Msanii
When he's not camping or adventuring the outdoors, you'll find him grinding hard on his keyboard to put up some super-awesome content on campingmaniacs.com. Starting off on camping escapades back in 2011, he has grown fond of the activity over the years. His exposure to a myriad of different camping terrains, gear and the outdoor atmosphere has hitherto changed his perception of the entire outdoor life. He enjoys sharing the experiences of his adventures and gear reviews with the awesome camping community on this platform. Read more about us.