Types of Camping: Demystifying the World's Best Outdoor Activity
---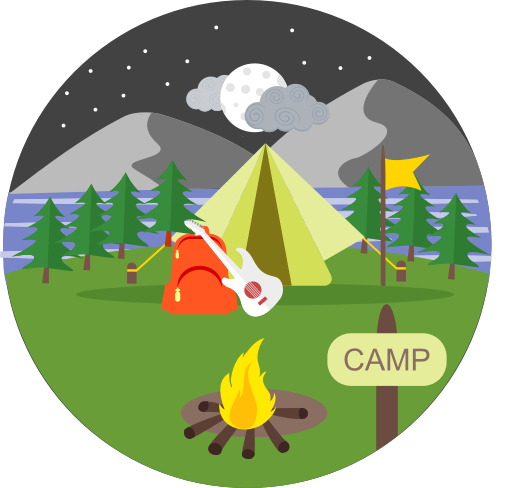 Camping branches out into as many types as there are campers. Most of these types have been aptly-named after their mode of transportation or the lifestyle they invoke. Camping itself exists, centuries later, since nothing can truly compare to being close to nature.
Plus, it caters to our innate instinct to forage and survive in the extremes of the great outdoors.
Here, we seek to unravel the many types of camping and to further find out what makes each of them tick. It is also our hope that this will be the much-needed nudge you were waiting for to take up camping or try new camping styles.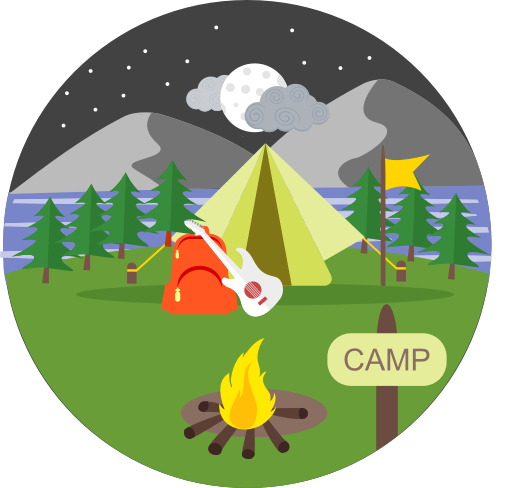 Content Overview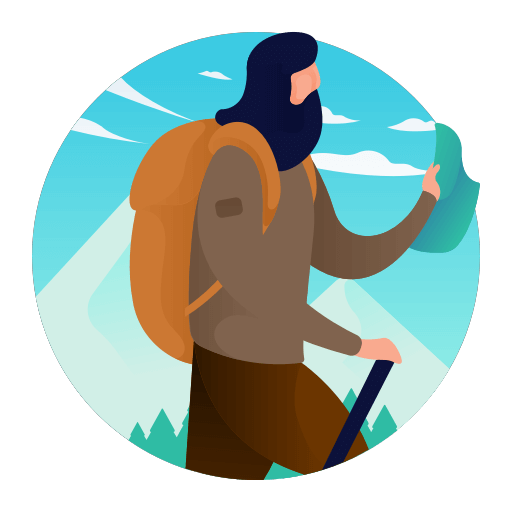 SECTION 1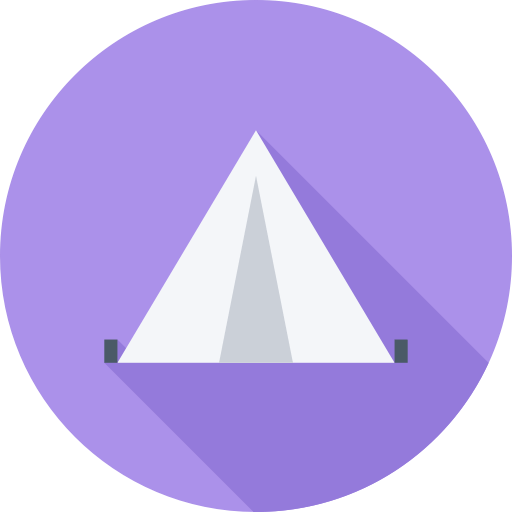 SECTION 2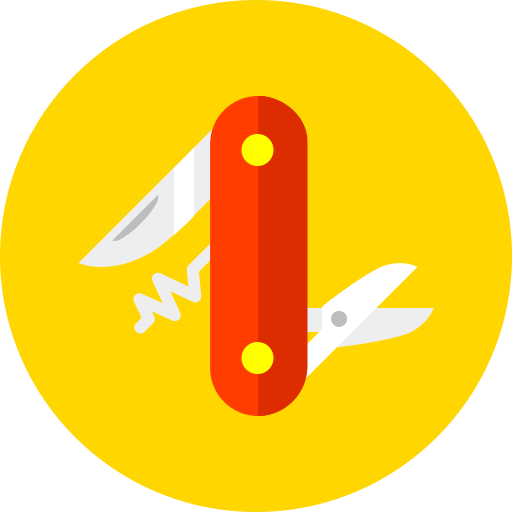 SECTION 3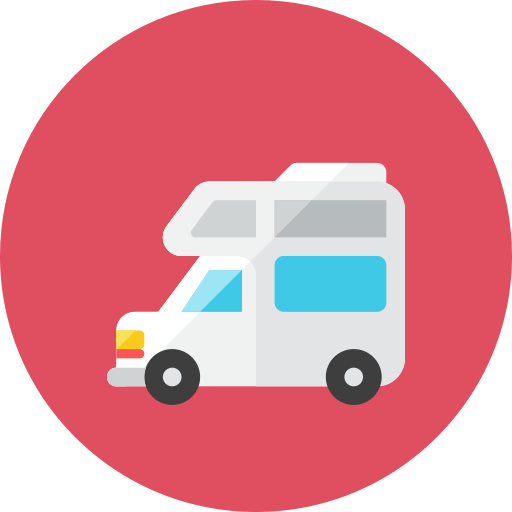 SECTION 4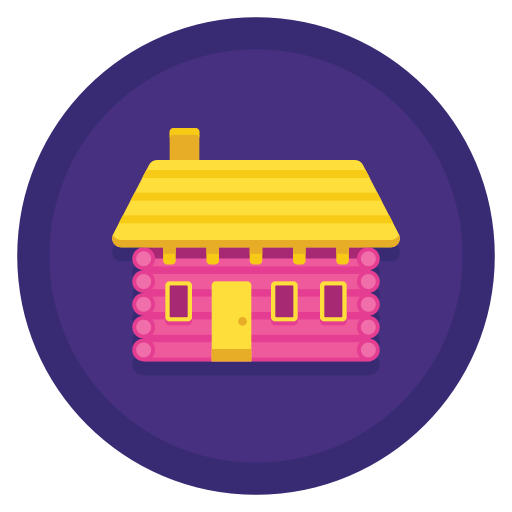 SECTION 5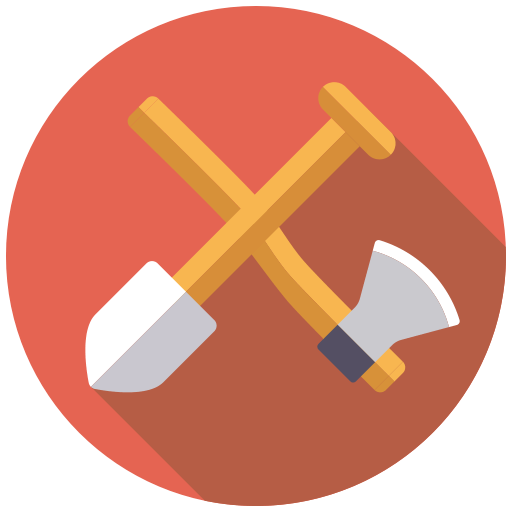 SECTION 6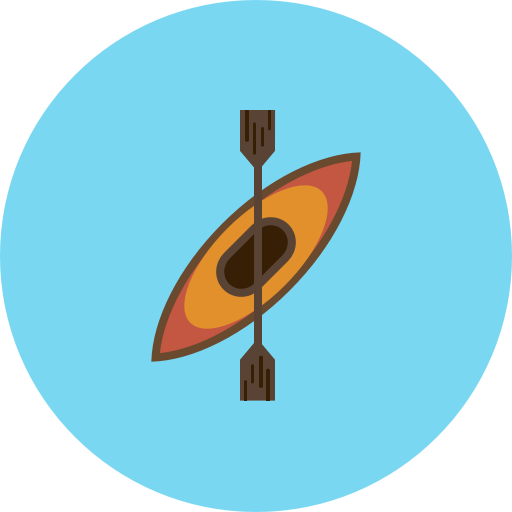 SECTION 7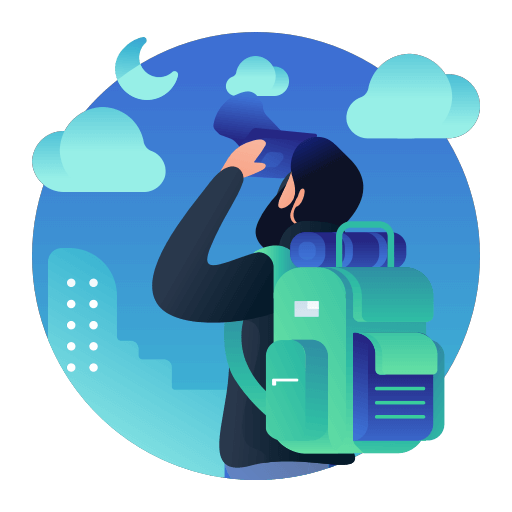 SECTION 8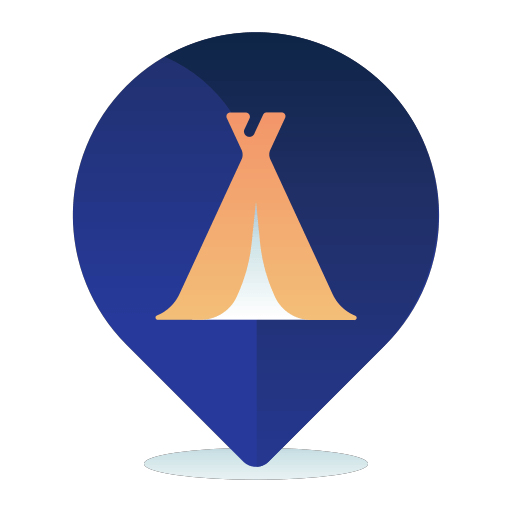 SECTION 8
Hiking versus Backpacking
---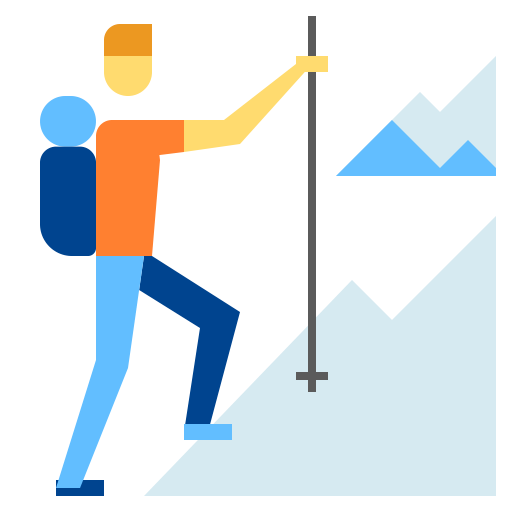 Hiking, trekking, and backpacking terms are mostly used interchangeably in conversations and online publications. But, do they actually refer to the same thing? Well, of course not. While they may all be forms of walking, there's more than meets the eye.
In this section, it is our aim to explicitly explain their differences and similarities and more so, how to get started on either of them.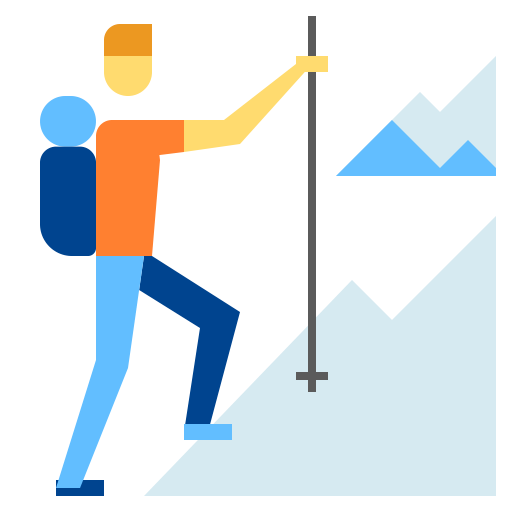 While hiking and backpacking may often be used interchangeably, they mean slightly different things. Put simply, hiking entails taking long, vigorous walks on footpaths, paved pathways or trails in the great outdoors. It's usually done during the day and will mostly require, at most, a day pack to get you through the activity.
Hiking is a good way to get in some exercise while still engaging in some recreational activities and hobbies such as bird watching, nature photography and scavenger hunts. A spinoff to hiking is thru-hiking or end-to-end hiking where outdoor enthusiasts take on very long trails for a given hiking season.
If you're looking to challenge yourself with some epic thru-hikes, check out the Continental Divide Trail (CDT), the Pacific Crest Trail (PCT), and the Appalachian Trail (AT), which all stretch out well over 1864 miles (3000 kilometers). Other types of hiking include base camping, section hiking, and day hiking.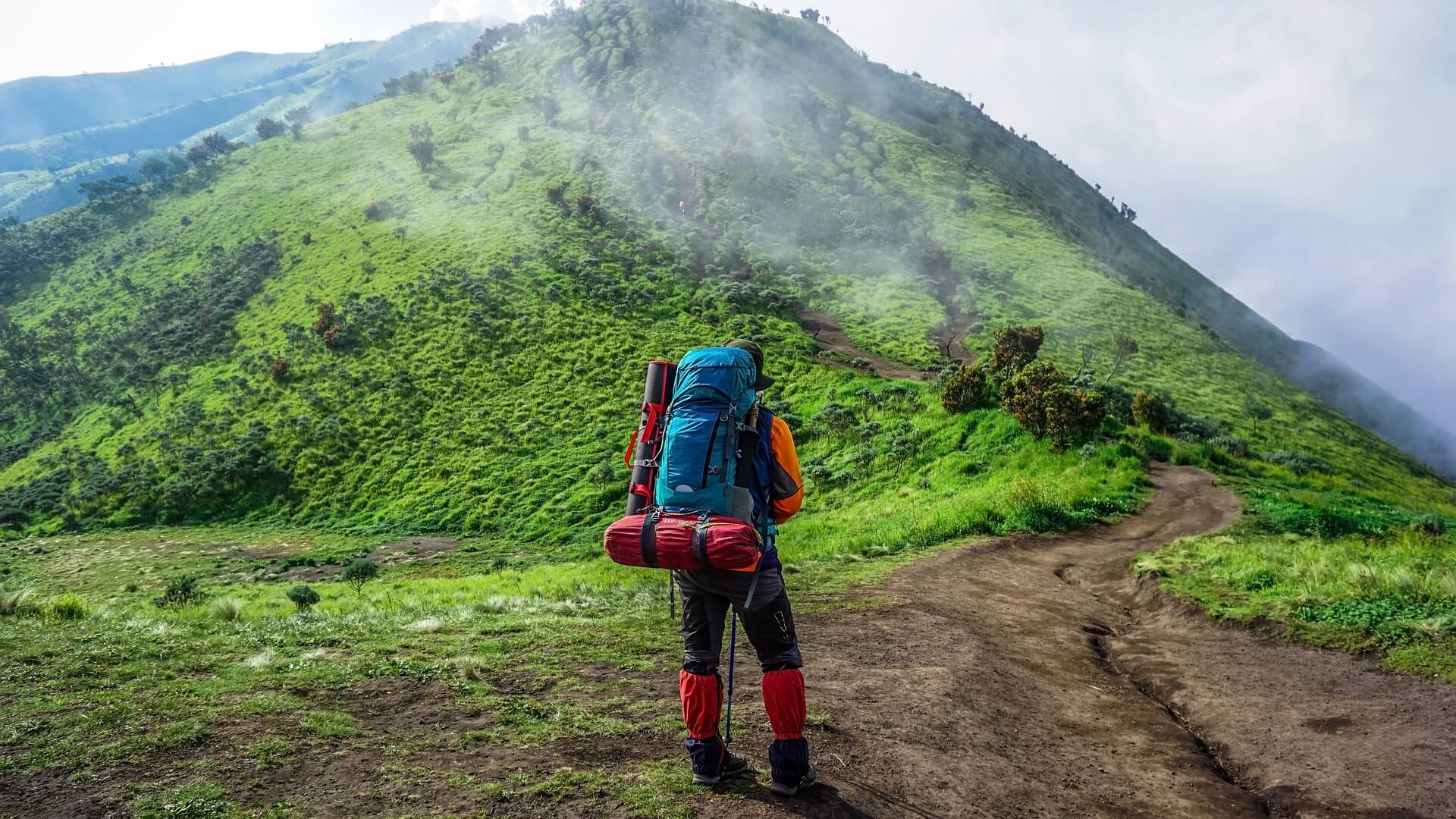 Day hikes are perfect for team building (for companies) and bonding for families and friends. Base camping entails setting up camp at a certain place, where you'll all regroup after a day's hike.
Lastly, section hikers take on long trails in stages, for instance; you can cover a short distance of the Appalachian Trail during the weekends or vacations. This doesn't have to be in a consecutive manner.
Overall, hikers will normally cover very short distances as compared to backpackers and trekkers.
Speaking of which, backpacking tends to be more challenging, as it's all about taking long hikes in nature on foot with only a backpack to survive on. It's considered to be a fairly low-budget recreational activity when compared to say, RVing or car camping.
Backpackers must carry in their backpacks all that they need for their multi-day trip in nature. This ranges from a sleeping bag, food and water, a tent, an emergency kit, and so much more. When it comes to backpacking, there's no chance to hop into your car or RV to get to the next destination.
While some backpackers prefer the full experience of sleeping in a tent under the stars, some may check into hotels, hostels, and motels to sleep off their fatigue during their adventures. Keeping that in mind, you'll also have the ultralight backpackers who go all out to ensure their packs remain super lightweight.
It could be as extreme as packing quick-dry towels or even cutting toothbrushes in half to reduce weight.
The type that would opt for nights at the hotel rooms will most likely be a flashpacker, which refers to backpackers who are more into today's technologies and their conveniences. They'll pack lots of tech gear and travel more expensively.
On the other hand, trekking is more encompassing of the two and entails multi-day explorations into varied terrains, urban centers, and nature trails. A good example of this is the famed Bhatti (tea house) treks in Nepal where trekkers take on a long trail linked by comfy mountain lodges also known as tea houses.
On the other hand, trekking is more encompassing of the two and entails multi-day explorations into varied terrains, urban centers, and nature trails. A good example of this is the famed Bhatti (tea house) treks in Nepal where trekkers take on a long trail linked by comfy mountain lodges also known as tea houses.
Tent Camping
---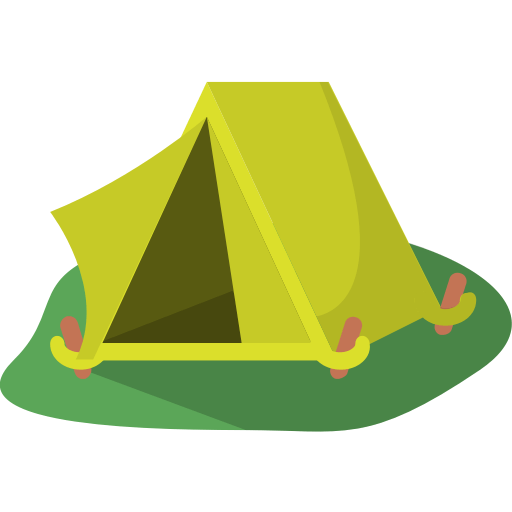 Tent camping is one of the most common ways to get in touch with nature and bond with family and friends. It's not always about picking a spot and pitching a tent as most would assume.
We'll give you a sneak peek of what's in store for you when you go for your first campout and further share some basic safety guidelines for a fulfilling camping trip.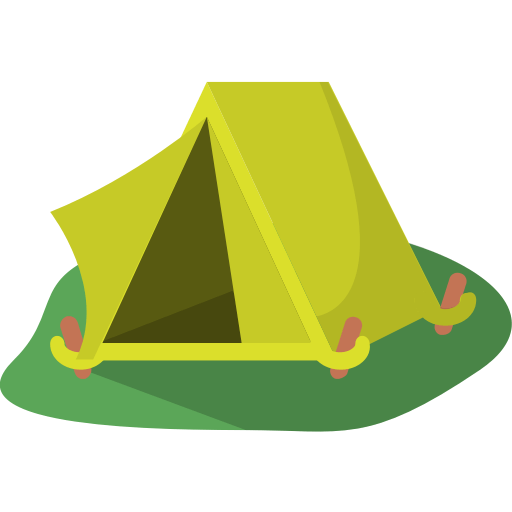 The most basic type of camping involves staying in a tent, outdoors, for a day or two. It could be as simple as pitching a tent in your backyard or setting up camp in the countryside. Tent camping is the most popular type of camping and for good reason.
It is practical to execute, doesn't require much to get started, and has lots of locations to pick from to pitch tents at. You can choose to camp at the beach, in designated campgrounds in national parks, in the woods, your backyard, or any other sensible location you can think of.
Tent camping is the perfect entryway for anyone looking to dive into camping and it's an inexpensive way to spend time with family and friends.
To better mitigate the unpredictability of the great outdoors, you'll want to learn not only how to pitch a tent properly but also how to pick the ideal site to set up camp. In a nutshell, you'll want to drive your tent stakes on a flat ground devoid of twigs, rocks, and protruded roots.
Tent campers should also stay away from gullies, valleys, and other low-lying grounds to avoid the risk of drowning in flash floods and other effects of a sudden heavy downpour.
Away from the gloominess, other treasures of tent camping that you'll enjoy include preparing and eating your meals outside (BBQ style), being close to nature, and being around friends and family. That said, do store and dispose of your food carefully to avoid attracting unwanted visitors (read Bears and other wild animals).
Survivalist Camping
---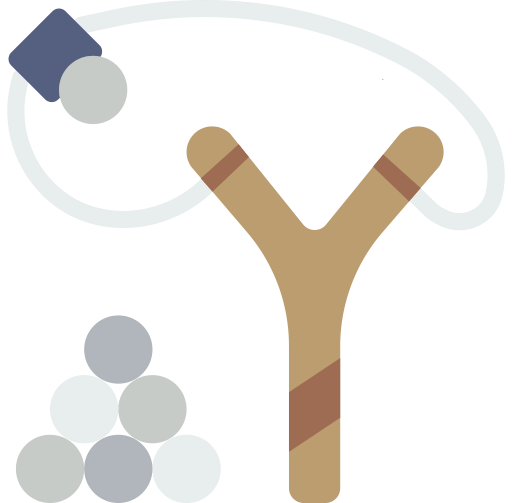 In the concrete jungle that we now live in, survivalist camping feels like a homage to the simpler times of early man. If you've ever got lost in the woods and had to use your wit and minimal tools to make it back to civilization then this type of camping will feel right at home.
For the rest of us mere mortals, it's important to learn what it's all about, which approaches to use, and what skills and gear will be needed before embarking on a survivalist camping trip.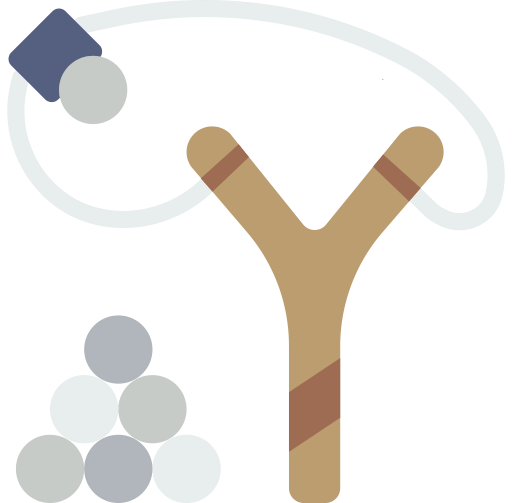 Switching gears to something that would be more relatable to Bear Grylls is the survivalist type of camping. The main goal for this camping type is to become self-sufficient for a set period and to make it out of the wilderness alive.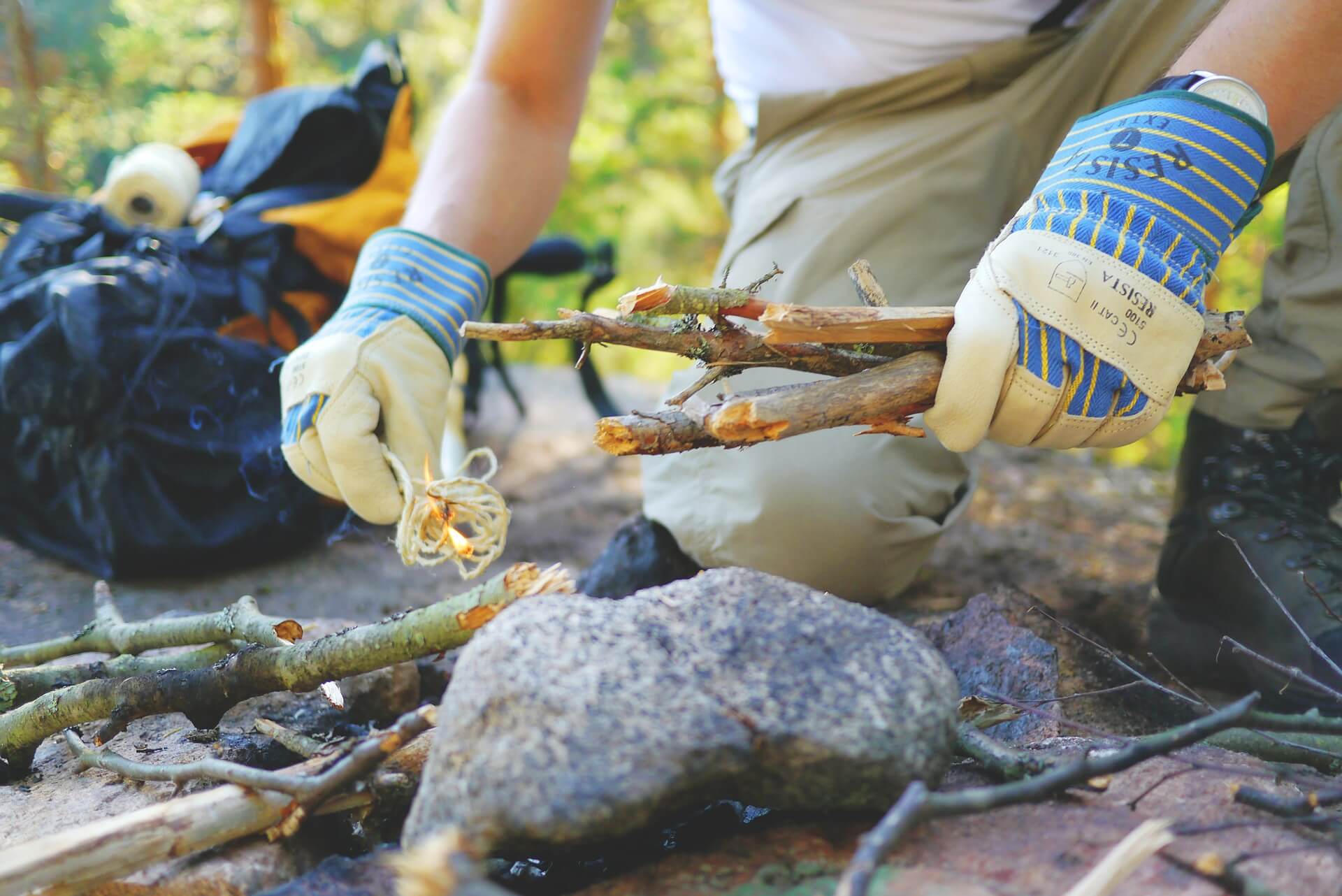 Before you embark on a survivalist camping journey, you'll want to first brush-up your bushcraft skills at home. Read up as much as you can on how to survive in the wild so as not to end up chickening out in a day or two, or finding yourself in worse situations.
There are two main approaches to survivalist camping; the walkout and the base camp methods.
A walkout entails being ditched at a given place out in the wilderness with the main goal being to get back to civilization. A base camp would see a group of campers making camp at an isolated location in nature and foraging for a given amount of time.
In this extreme form of camping, campers will have to figure out where to get food, water, shelter, and how to fend off wild animals and other dangers that may lurk in the great outdoors.
Good knowledge of poisonous and non-poisonous plants will be a lifesaver as most food will be sourced from gathering edible plants, nuts, wild fruits, and berries. Survivalist campers should also be well-versed on how to react in case of encounters with grizzly bears, mountain lions, and snakes among other wildlife.
How to build a fire using primitive methods? How to set up a squirrel trap? How to catch a fish: using a spear, a dip net, noodling, or a hand line? These are all questions that should feature heavily in your research before embarking on a survivalist camping adventure.
Like most types of camping, one of the major concerns when it comes to survivalist camping is safety, which is mostly aggravated by wild animals and weather. Be sure to practice suitable camping safety tips for a fulfilling winging-it-in-the-wild experience.
Nevertheless, survivalist camping is good for self-development as:
It builds on one's endurance,
It builds on leadership and discipline and can be a good team-building exercise,
It's a good no-excuses opportunity to learn new (survival) skills,
It helps develop your problem-solving skills,
It's a fun pastime activity geared towards tapping one's inner abilities, and
It helps improve one's creativity.
You simply can't just wake up one day and disappear into the woods in the guise of survivalist camping. Take time to plan your trip accordingly and be sure to inform your family and friends of your whereabouts. Such preparations would also make it an easy task for the search and rescue team if need be.
RV or Van Camping
---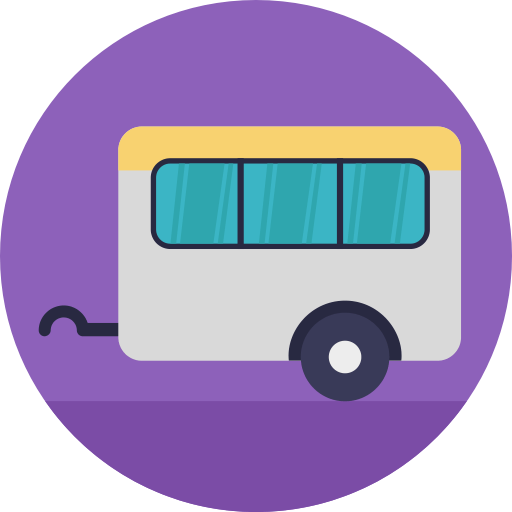 Whether it's the trending #VanLife posts or the fully-furnished home-on-wheels photos on social media that have piqued your interest, one thing is for sure: hitting the road with some homey amenities and features will grant you more opportunities for adventure and nature exploration.
But then what type of vehicle or gear do you need for your camping trip?
Here's a brief breakdown of all that you need to know before immersing yourself into the RVing lifestyle.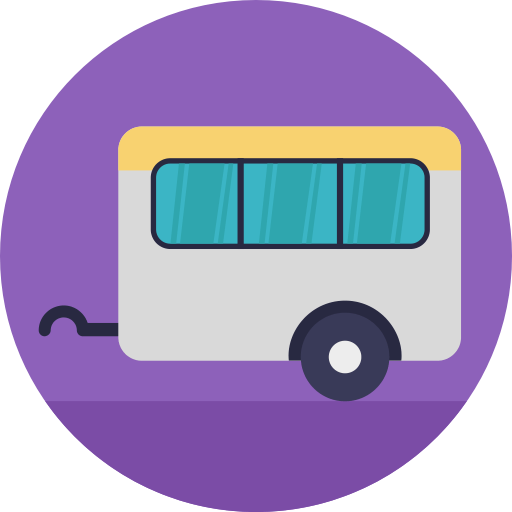 RVs or recreational vehicles are those "houses on wheels" vehicles you've probably seen on the road or at an exhibition. RV or Van camping comprises bringing most of the homey features and creature comforts to a camping destination of your choice.
The recreational vehicle in question could be a compact motorhome or a towable. Motorhomes range from Class A, B and C types while towables include fifth-wheel trailers, travel trailers, folding tent trailers, teardrop trailers, and toy haulers, etc.
If you're working with a tight budget, campervans (Class B, B+, and C) can be a good way to get into RV camping.
There's a never-ending debate on whether RVing is truly camping but we won't get sucked into that wormhole here. All we can say is that RVs/Vans provide the much-needed means of transportation during travels into the vast outdoors.
In an RV/Van, you're well shielded from wild animals, unpredictable weather, and cold. It's no wonder then that RVing has been the most preferred method by retirees, vacationers, and those who seek to enjoy nature without too much roughing-it-out.
RVs will feature comfy sleeping quarters, a kitchen space, a bathroom, a fridge, and even an entertainment system.
However, you're mostly restricted to staying at RV parks and may not always be able to access remote areas as you would when backpacking. You'll also have to worry about hookups and how to manage/dispose of your waste.
When it comes to driving, fatigue may set in as you're on the road for long hours, plus backing up/parking a trailer requires some extensive training unlike in your typical car driving. The RVs need to be frequently maintained and checked for repairs for a hassle-free camping expedition.
Also, if you opt for a trailer-type RV, it may need you to invest in a more capable SUV or large towing truck.
RVParky.com and Campendium.com are useful tools you can use to check for available RV parks in your camping destination.
Then again, the relaxation aspect is incomparable to other types of camping plus you can go for extended camping adventures irrespective of the season. Arguably, you'll spend less on food and accommodation as you no longer have to book hotel rooms.
Notably, RVers have plenty of storage space to bring as much camping gear and other items as possible. That means more room to carry your BBQ grill, large tent, lounging chairs, fishing equipment, and RVing essentials as detailed here.
Boondocking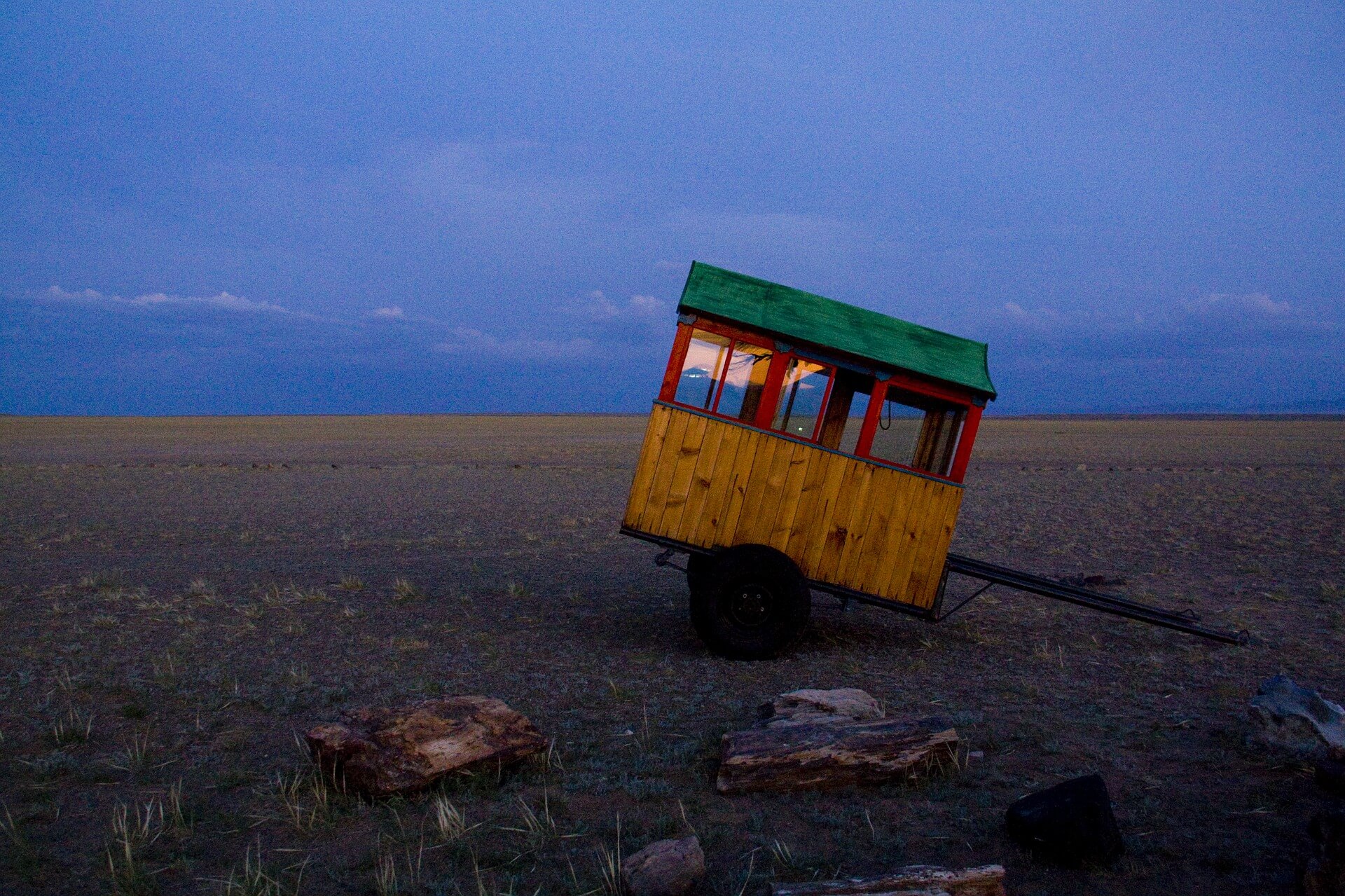 Boondocking or dry camping is another form of RV camping that you might want to look at. It mostly involves camping in the backcountry without any hookups i.e. no electricity, no sewer, and no water hookups.
Boondocking could be compared to survivalist camping but with a bit of cushioning. It has benefits such as promoting self-reliance, providing an escapist solution to getting away from the hassles of urban life, providing a cheaper way to living, and it can also be a good start to cutting down on consumerist conveniences.
Keeping that in mind, it's all about function over form when it comes to boondocking. That means investing in a suitable rig and getting adequate supplies. The ideal dispersed camping RV should be four-wheel drive, be small to medium in size to minimize difficulties in driving and maneuverability, and be equipped with a four-seasons AC and heating unit.
You'll also have to be crafty when it comes to your number twos, either by adopting a cat hole system or a pack-out waste disposal system.
Car Camping
Too cash-strapped for a good RVing rig? Not to worry, as your hatchback, station wagon, minivan, sedan, SUV, or crossover SUV can offer you a good entry point into camping. Most likely you'll be able to fit in more camping gear in your car as compared to say a backpacker.
Plus, folding down the seats will allow for more storage space or sleeping space. You may also lay down a sleeping pad across the seats and use a sleeping bag for a comfy sleeping area.
Turn your go-to-work car into a mini-camping rig with as little supplies as the following; a first-aid kit, cleaning supplies, a portable water carrier, hygiene items, a portable shower, storage organizers, mosquito/insect netting or screens, sunshades, and sleeping system.
If you're new to camping and don't want to risk too much money on it then car camping is a great option to consider. Besides, you can stealth camp in a car and park it anywhere possible unlike in RVs, which are mostly banned from most parking spaces.
Glamping
---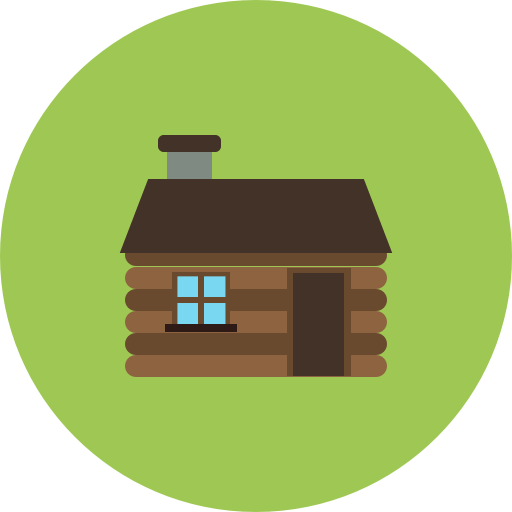 As with most things, glamping is the most premium version of your modest camping activity. Some avid campers will argue that it takes away the roughing-it nature of camping while others are of the contrary opinion.
This section will define what truly constitutes a glamping experience and the main approaches to the activity. That way, you can best judge if it is right for you or not.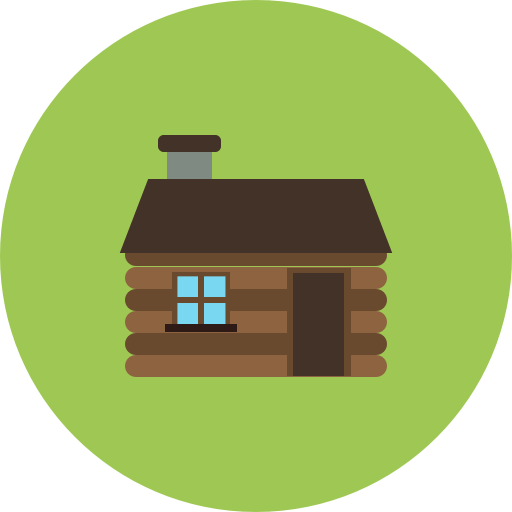 Camping 2.0, "glamorous camping" takes you closer to nature but without having to deal with miniature tents and lack of amenities and features.
Glamping incorporates a resort-style approach that can see anything transformed into a fancy outdoor shelter. We're talking wigwams, yurts, tipis, airstreams, eco-pods, treehouses, cabins, bell tents, domes, vintage caravans and safari tents among others.
You only have to carry a few personal items and leave the rest to your hosts to cater for. Understandably, glamping is costly and mostly marketed towards old people, rich clientele, and to those who don't like the idea of sleeping on the hard, cold ground in the pretext of enjoying nature.
Glamping has also been a favorite choice for bachelorette parties and friends' getaways.
In general, if you have the budget, glamping is a good way to unwind in nature without leaving behind your homey amenities and features.
Most glamping facilities will leave you some leeway to enjoy some good ole camping activities like cooking your meals, exploring the surroundings, taking long walks on the given walkways and pathways, and enjoying campfires among others.
Workamping
---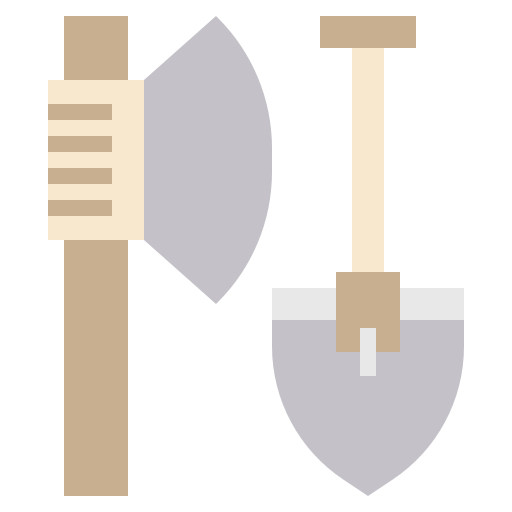 With today's high costs of living and money constraints, spending time exploring nature is fast becoming a luxury for many outdoor lovers. Luckily, workamping helps bridge this gap as you get to explore the great outdoors whilst earning some income.
We'll give you some pointers on where to look for work-camping opportunities as well as what to expect with such a lifestyle.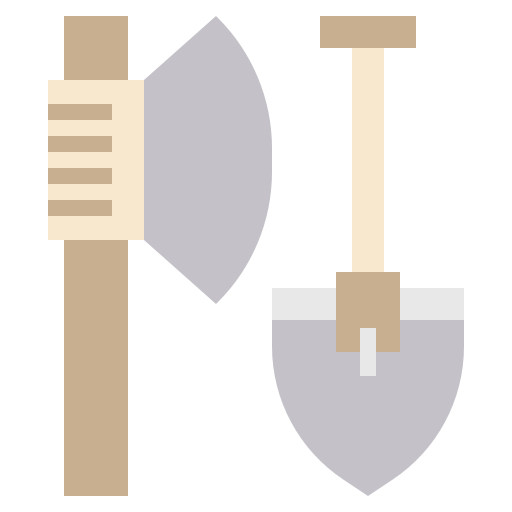 Short for "work camping", workamping is what happens when you combine full-time, part-time, or volunteer work with either tent or RV/car camping. Commonly, a workamper or work camper will be compensated with either a salary or free campsite with hookups, or both.
While a majority of campers take on workamping opportunities to fund their camping lifestyles, some go at it to downsize their lifestyles.
Most workamping opportunities are with RV parks and private campgrounds for roles such as office assistance, cleaning and general maintenance, campground hosts, activities director, salespeople, ushers, and so much more.
You may also find job opportunities in tourist attraction sites, fulfillment centers, amusement parks, theme parks, motels/lodges, events and music festivals, golf courses, Christmas tree stands, and RV sales & repair shops.
While it's possible to secure a year-round workamping job, most are seasonal. The annual Sugar Beet Harvest is a good example of this, where RVers head to designated collection points to fill up skilled and unskilled positions for the harvest. The Amazon CamperForce program is also just as popular.
The biggest sell for workamping is that you have the freedom to go/stay wherever you want without having to worry about the cost of hookups and accommodation.
However, the work opportunities are mostly seasonal, may not be as rewarding as your typical 9-to-5, and may not always cover your RVing lifestyle.
Other Niche Camping Types
---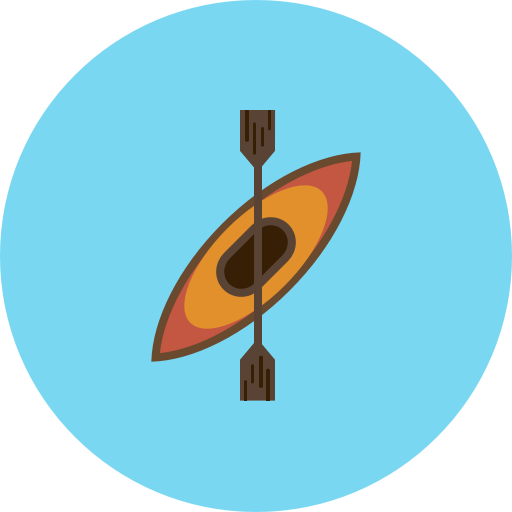 Camping is all-inclusive and you'll most likely find a camping type that aligns perfectly with your hobbies and interests. While there are many niche types of camping, we've mainly focused on history camping, winter camping, canoe/kayak camping, Overlanding, and 'cycle camping.
You'll get to know what each type entails and just maybe, a nudge to try either of them.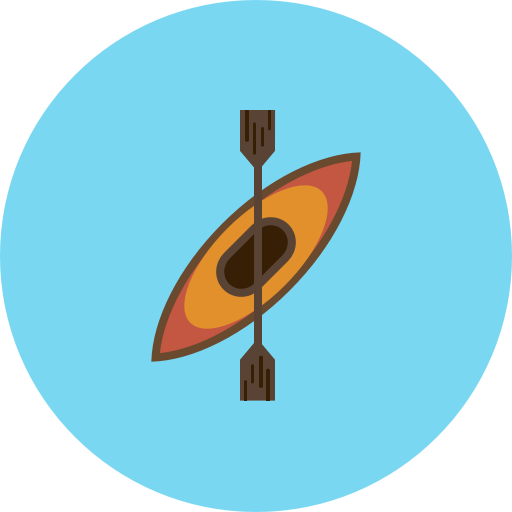 Hammock Camping
Tent camping own's sly rebel, hammock camping eliminates the need for a tent and with it the unnecessary hassles of pitching a tent. This type of camping involves sleeping in a suspended hammock instead of in a typical tent on the ground.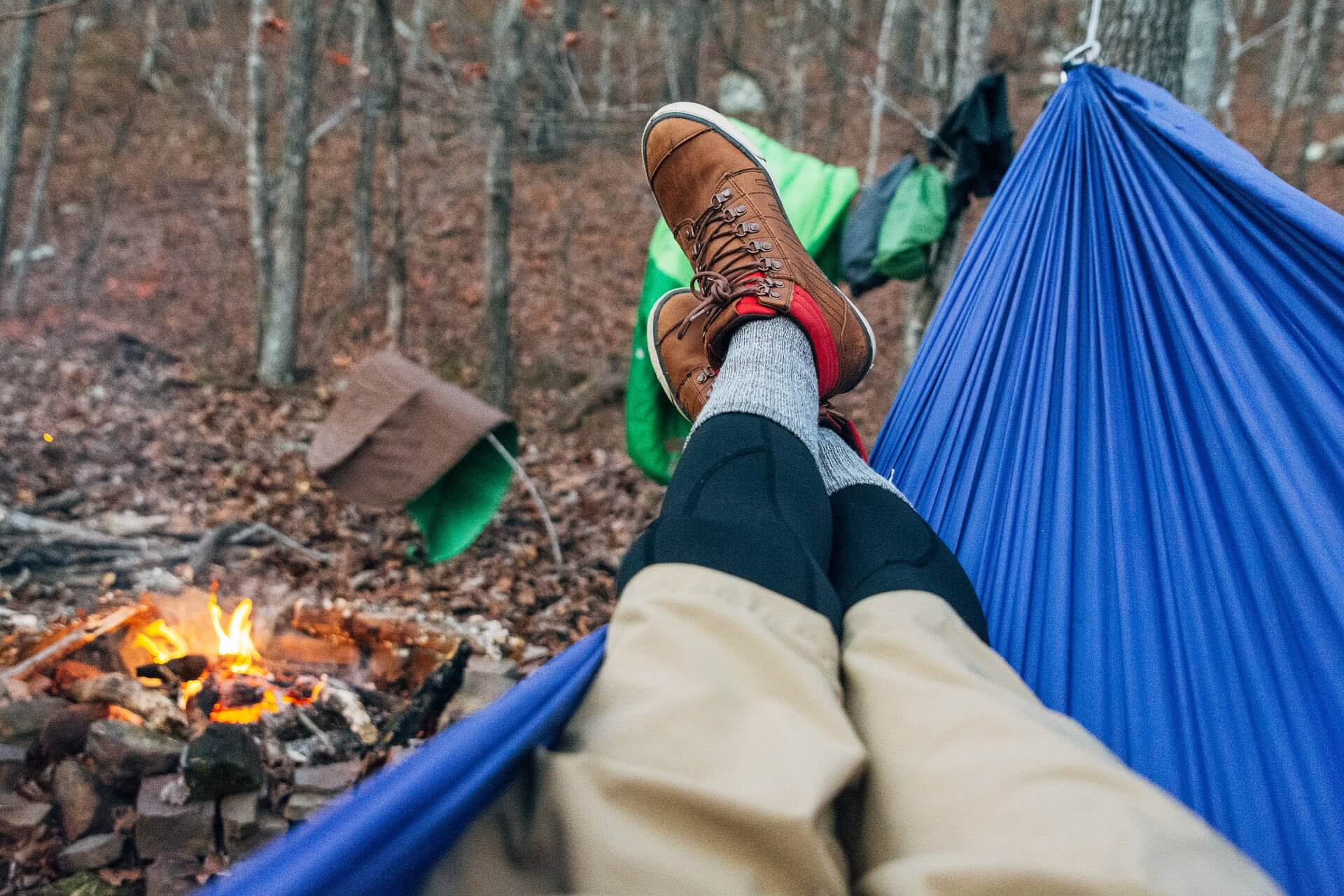 According to the NPD Group, if the continued growth of hammock sales is anything to go by then hammock camping may surpass the popularity of conventional tent camping in a few years.
As compared to tent camping and other forms of camping, hammock camping has the following benefits:
Hammocks are lightweight and easy to set up;
They are better at keeping your body cool than conventional tents thanks to the exposed underside;
Hammocks can be used on any terrain as long as there are trees to strap them;
Hammocks can double up as lounging chairs;
Used together with a tarpauline, a hammock keeps you dry at all times even during a heavy downpour.
A hammock camping system mainly includes the hammock itself, the suspension system, and the ridgelines. Some optional items such as a bug screen, a rainfly, and an under quilt or sleeping pad, may also be included for a livable experience in the hammock.
And yes, this type of camping doesn't refer to the casual poolside or beach hammock "swings". Rather, it focuses on the more rugged backcountry type. Else, that much gear just for casual lounging would be an overkill.
The suspension system should be tree-friendly and very supportive as it solely holds and attaches the hammock to the anchor points. Some of the common types of suspension include basic ropes, whoopie slings, webbing straps/ tree huggers, and daisy chain straps.
Ridgelines are usually attached to both ends of the hammock and are mostly used to suspend a rainfly/tarp or mosquito netting over the sleeping system.
Sleeping in a hammock usually leaves your underside exposed to the cold. Thus, an insulative under quilt or a sleeping pad can be used to help combat cold in breezy nights. Additionally, a rainfly is usually draped over the hammock to offer protection from any sudden downpour or falling leaves and twigs.
Keeping that in mind, learning how to set up a hammock takes some practice but isn't as tedious or cumbersome as pitching a tent.
Hammock camping, however, may not be suitable for all people. Hammocks have limited capacity; can be very cold at night; offer less privacy than other camping types, and may cause sleepless nights for people who constantly toss and turn in sleep.
History Camping
An appreciation of how far we've come – this type of camping is the perfect outdoor activity for history buffs. Campers get to use camping tools and techniques specific to a given historical era as a way to connect with past campers.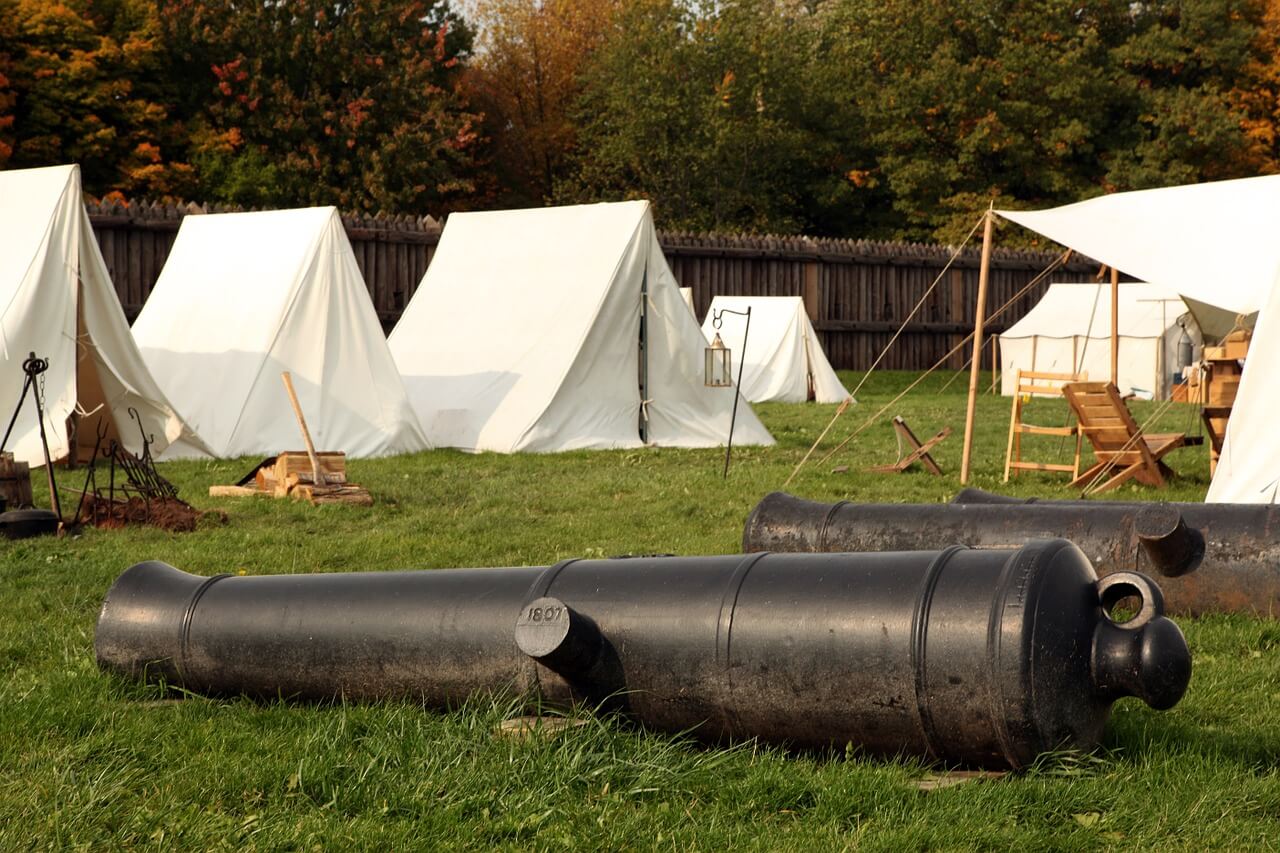 History camping or reenactment camping is partaken by most either for its refreshing or its academic pursuit appeal. Picture reenactment acts like in the "Braveheart" and "Troy" movies.
The Wild West, the Medieval Times, and the American Civil War times are a popular go-to for history campers.
Slight alterations to this form of camping include; themed camping and LARPing. Themed camping involves gathering campers to a given campsite connected by a specific topic. LARPing games, short for "live-action role-playing", involve campers physically portraying their favorite characters in real life.
LARPing will go to great lengths to make the story and characters feel and look more real. The set, costumes and weapons (usually made of foam), will be made to look like the ones in the topic in question.
Winter Camping
Dressed in layers and armed with cold-weather gear, winter camping requires some courage, skill and preparedness to participate in. The beauty of the pristine winter vastness, the fewer crowds and bugs, and possible sporting activities are just some of the many benefits winter campers stand to enjoy.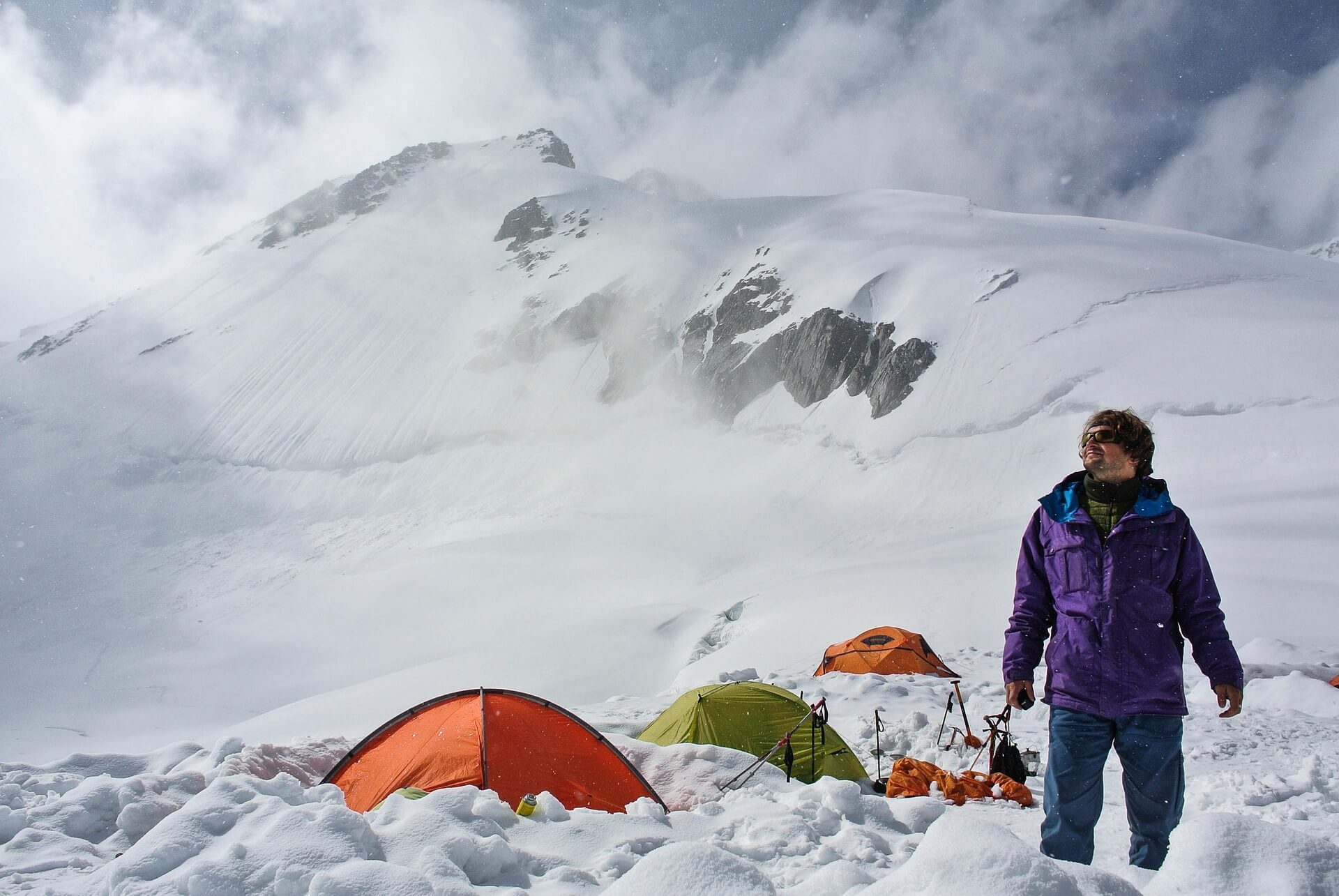 If sledding, snowboarding, skiing, and hiking on snow-covered terrains is your cup of tea then you'll want to keep in mind a couple of things.
First, you'll want to pitch a tent in a spot that's away from the wind and free from avalanche risks. Next, to stay warm be sure to stay hydrated, eat lots of calories, pack the right winter gear, wear warmly and in layers, and prevent cold injuries.
Physical exercise will be crucial in helping you stay warm and you'll want to avoid hypothermia and frostbite as much as possible. As part of your safety kit, be sure to pack avalanche safety equipment such as the following; a 10-feet probe, a snow shovel, and an avalanche transceiver.
Winter camping is not for the faint-hearted or ill-prepared so don't just jump into it. Instead, ease into it by taking short cold-weather camping trips before challenging yourself with full-on winter conditions.
Canoe/Kayak Camping
One of the oldest forms of travel and exploration, canoe camping is the equivalent of backpacking but while traveling on water. With all they need in the boat, canoeists will paddle to different spots, fish during the day or partake in other activities, and camp at night.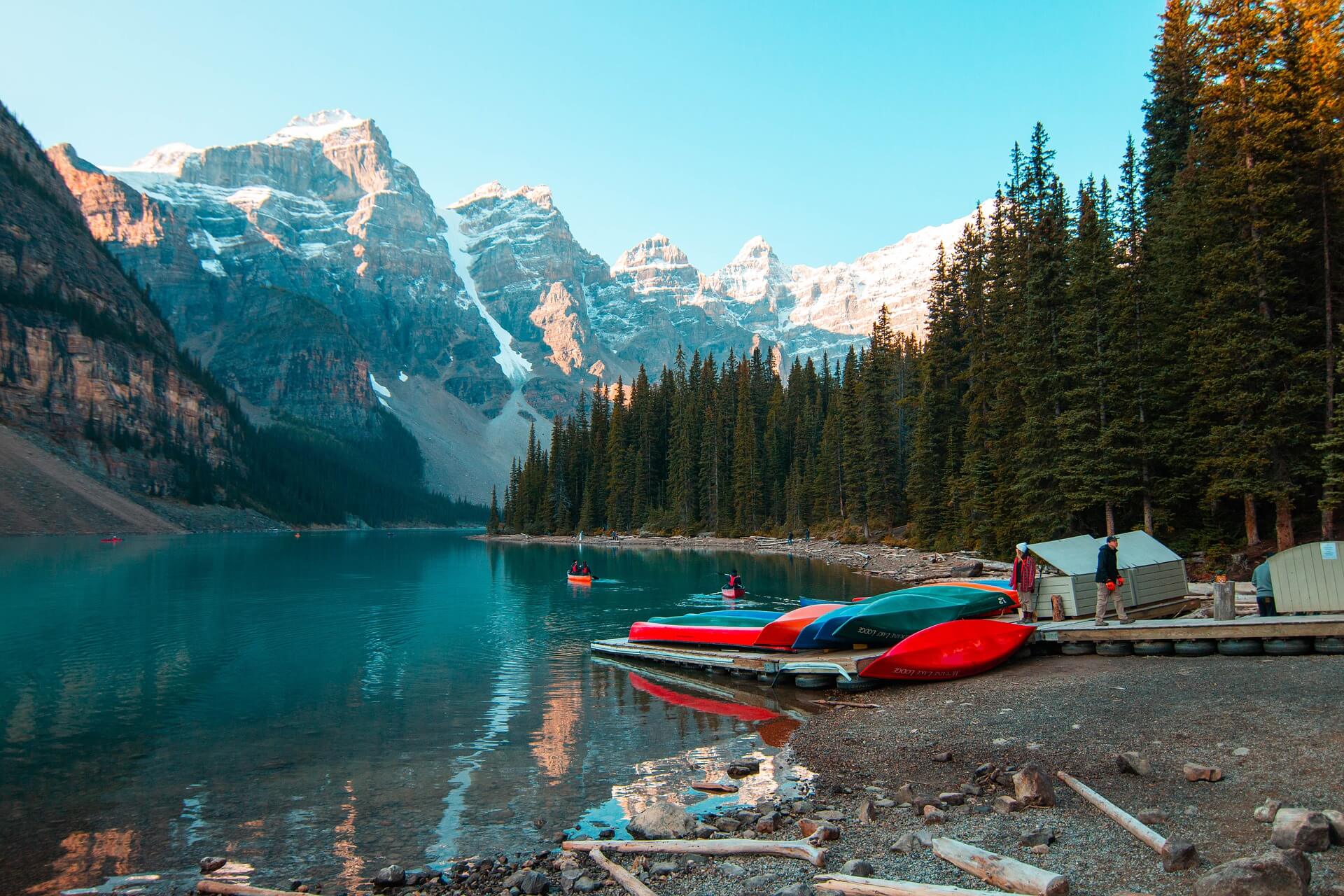 They'll pitch the tent on land just a few meters from the water; at the shores and on river banks.
Aside from the typical camping gear, you'll need to throw in canoeing-specific gear such as a life-jacket, a floatation device, an extra paddle, paddle gloves, boat shoes/sandals, seat pad, dry bags, and plenty of sunscreens.
Canoe campers may go to remote areas inaccessible to backpackers. Plus, they're not constrained in terms of storage space as compared to backpackers. However, canoe camping is best suited for parties of two or more people in case of mishaps.
You'll need to always be alert when in water and, especially, monitor any changes in water flow. A sudden heavy downpour or strong winds upstream may turn a gentle stream deadly in a matter of minutes.
Canoe camping is a good way to explore nature, relish the still waters and take in the spectacular views. However, do have the day's weather forecast at hand and react accordingly.
Overlanding
More like an upgrade from basic car camping, Overlanding involves driving off-road to a remote destination. The adventure is characterized by rooftop camping, self-reliant travel, and rugged off-road vehicles.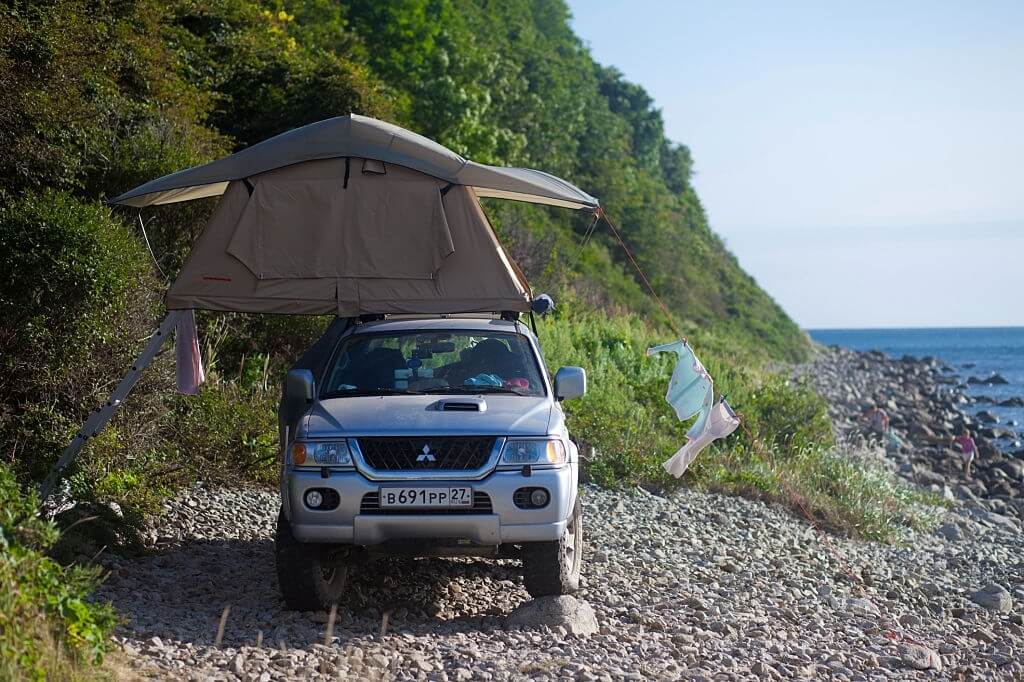 The journey spans multiple days and even years, all with the main goal of exploration through less-traveled roads.
Most Overlanding vehicles will be equipped with a roof rack to carry more camping gear and other equipment. The sleeping quarter may also be a fold-up/fold-out tent affixed on the roof of the vehicle or a bed tent.
'Cycle Camping
In a bid to keep things lightweight and minimalist, there are other types of camping such as bicycle and motorcycle camping. They can access areas that would be off-limits to RVers and car campers.
They also tend to utilize collapsible forms of tents and other camping gear for easy and on-the-go setups and teardowns.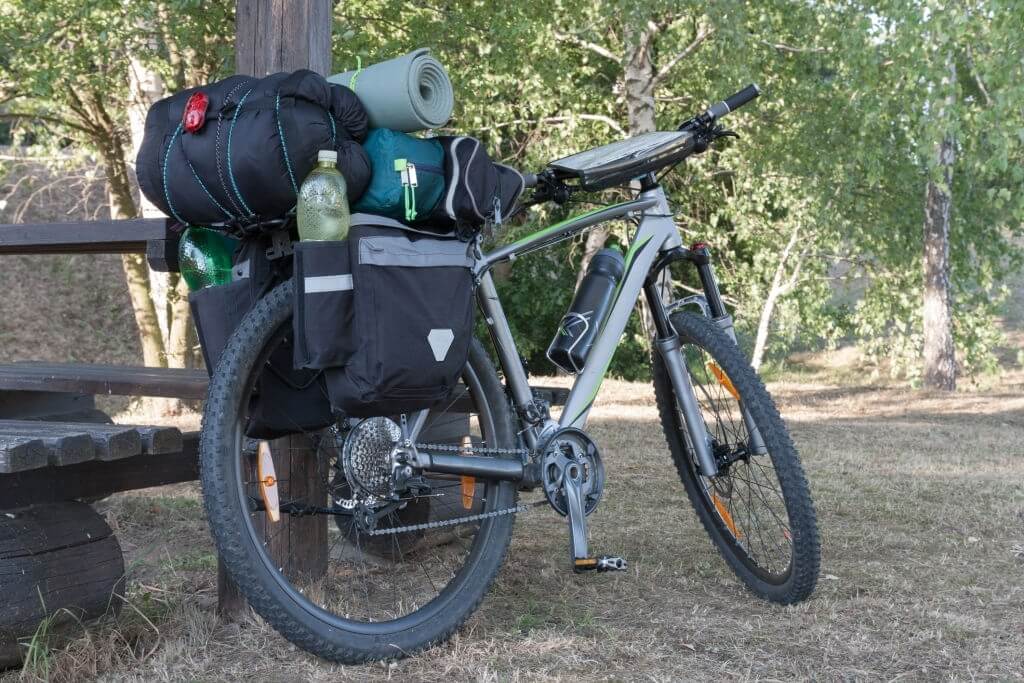 Motorcycle campers will, of course, be able to go further distances and pack more gear as compared to bicycle campers. Bike packers will typically add attachable trunks or a series of panniers to expand their storage spaces while motorcycle campers may employ hard-shell mounts.
Repairs and maintenance will undoubtedly prolong your camping trips. Thus, as a bicycle camper, you should always perform routine checks and maintenance as well as pack suitable repair tools.
On the other hand, motorcycle campers should always have their bikes checked before embarking on the camping trip. An oil change, a new oil filter, or a tire check/replacement, among other basic diagnostics will go a long way in making your trip a successful one.
You'll also want to check that your bike's registration and inspection are up to date and will continue to be throughout the camping trip.
Essential Tips for First-Time Campers
---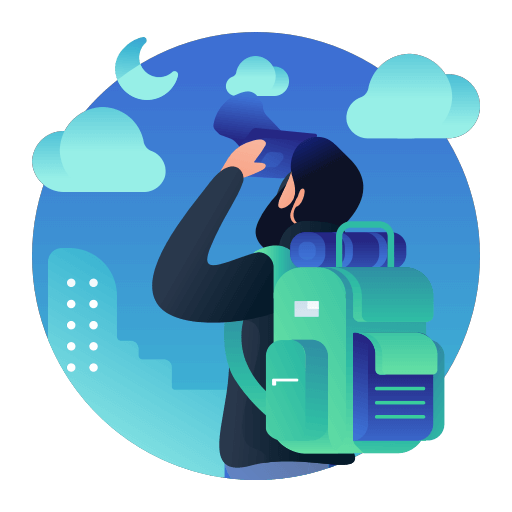 Taking the plunge into recreational camping, away from the AC and other homey creature comforts can be very intimidating. Then again, if you're reading this then most likely you've been considering it and are probably working towards your first camping trip.
Well, not to worry as we will prep you adequately with all that you need to know for a fulfilling camping trip.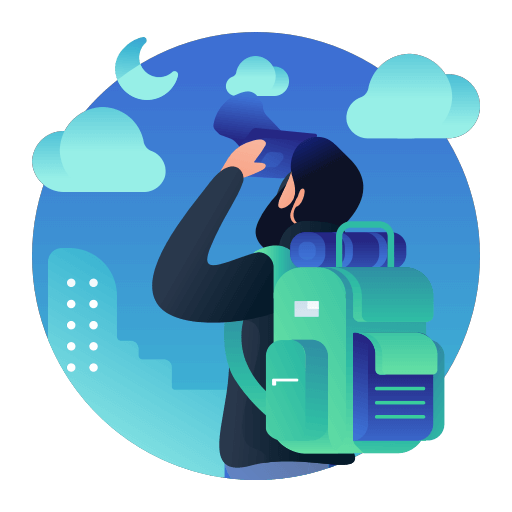 The Camping Gear
First, you'll need to get all the essential camping gear for an exhilarating camping experience. A checklist is a great way to make sure you're not forgetting anything.
In a nutshell, you'll want to have the following camping essentials before heading out:
navigation & communication,
shelter,
first-aid supplies,
nutrition & hydration,
sun protection,
insulation,
fire,
a repair kit, and
entertainment
Ensure that you've packed enough clothes to counter any unexpected weather changes. Keep in mind that there may be no laundry facilities where you are going and also cold weather conditions mandate that you layer up your clothing.
Whether you're a rain poncho or a rain jacket evangelist, make sure to pack suitable rain gear for your time outdoors.
There's no need to compromise on comfort and space if you can afford it, therefore, get yourself/your family a large enough tent. Car campers may even get away with bringing along their 4- to 6- person tents.
The last thing you'll want to do is fumble with tent stakes at sunset not knowing what you're doing. So, get to know how to use your camping gear, do a practice run in your backyard, or even use a sleeping bag in your living room.
Plan your Meals
Meal planning can be challenging for first-time campers but it doesn't have to be if you're well prepared. The one thing you want to do is to pack only the essential ingredients, maintain a light payload, reduce any risks of food spoilage, and have everything ready to go at all times.
A camping cooler won't solve your refrigeration problems when camping. So, always opt for healthy, long shelf life food items that won't spoil quickly. Canned soups, lime-covered guac, pasta, and salads combos that don't wilt, are all game when it comes to camping.
While s'mores, banana boats, and snacks have their place it's prudent that you instead eat healthy foods for obvious reasons. Plus, you may not have that much space to bring it all, for instance, if you're backpacking.
Plan your meals around the number of people tugging along for the camping trip to reduce wastage or starvation. Always source your food a day or two before setting off for the "wilderness".
To maintain a light load, a Ziploc bag or suitable Tupperware are some of the most ideal ways of storing your food as opposed to packing canned foods. Pre-prep your food at home for your campfire meals to be quick and easy.
In addition, your essentials checklist should include all the basic cooking utensils and tools needed. Here's a good resource to get you started on coming up with menu items for your camping trip.
No Idea Where to Go?
With the 60+ national parks in the United States and hundreds of other camping destinations, you're spoilt for choice when it comes to where to go for camping. Recreation.gov has an incredible tool where you can search for your next destination based on your tastes and preferences.
Starting with the classics, you may go for the most popular parks in the US; Great Smoky Mountains, Glacier, Yosemite, Grand Canyon, and Yellowstone. Or Canada's pride and joy; Banff, Kootenay, Georgian Bay Islands, Kluane, Terra Nova, and Gros Morne.
That said, it's always advisable to camp close to home as a test run since sleeping outdoors in a tent can take a toll on some people. Also, you'll want to get to the campground early to get a better lay of the land and set up camp before dark.
Most national parks and campgrounds will have their set of rules and regulations; familiarize and follow them to the letter. Also, take your time to learn some camping safety measures to better prepare for any mishaps.
Conclusion
---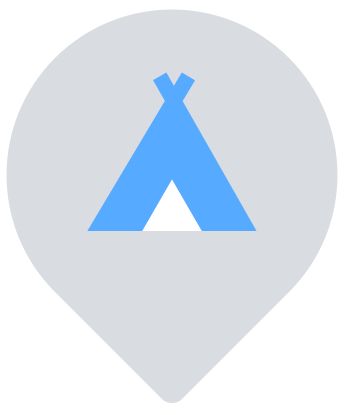 Camping comes in many flavors and forms. It's guaranteed to suit your needs, whether you're a beginner or an avid outdoorsman. Whichever type of camping you choose, be sure to step out of your home well-prepared to face the extremities of the great outdoors.
Else, go forth and make those unforgettable memories, fellow campers!!