Camping Essentials List: The Most Practical Guide
---
This is by far the most comprehensive camping essentials list.
In this guide, you will learn:
Which items are a must-have in your camping checklist and how to avoid forgetting the most essential gear.
Why you are at risk of Lyme disease and water-borne infections while out camping and which items will help you avoid that.
Why a first aid kit is one of the most crucial items in your checklist, and why its possession might be the difference between surviving and dying!
How selecting appropriate clothing and sleeping gear will transition a mediocre camping trip into an insanely rewarding one.
How good organization will impact the overall outcome of your camping trip.
And many other tips ...
Content Overview
---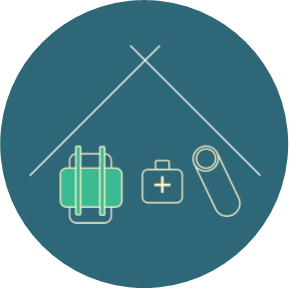 SECTION 1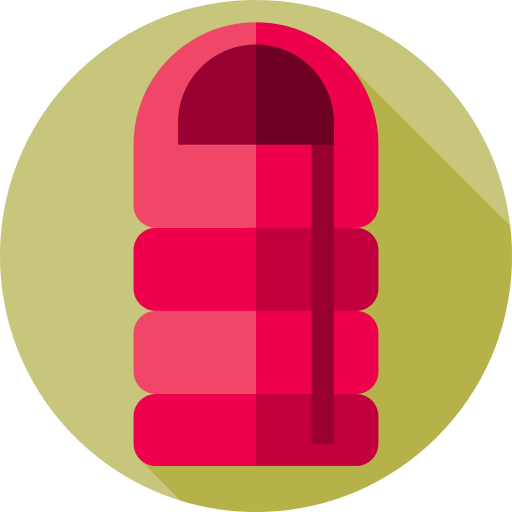 SECTION 2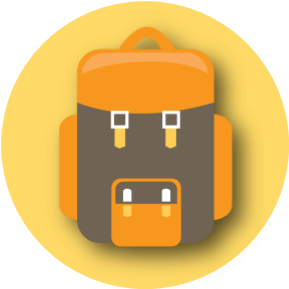 SECTION 3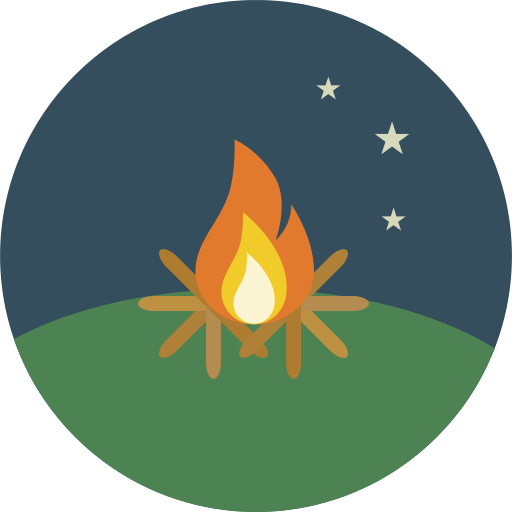 SECTION 4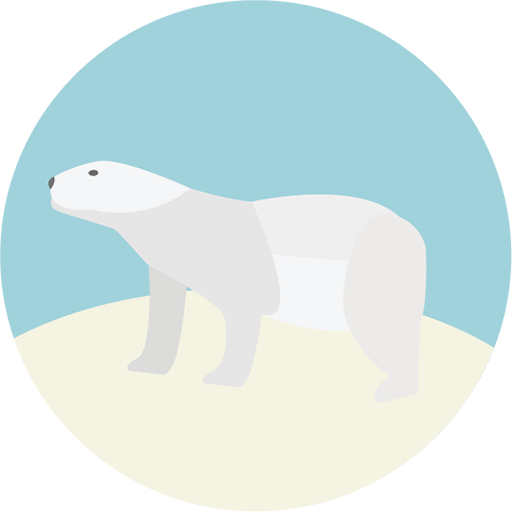 SECTION 5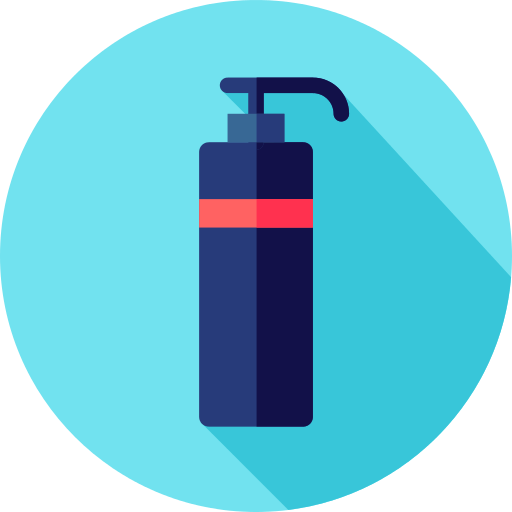 SECTION 6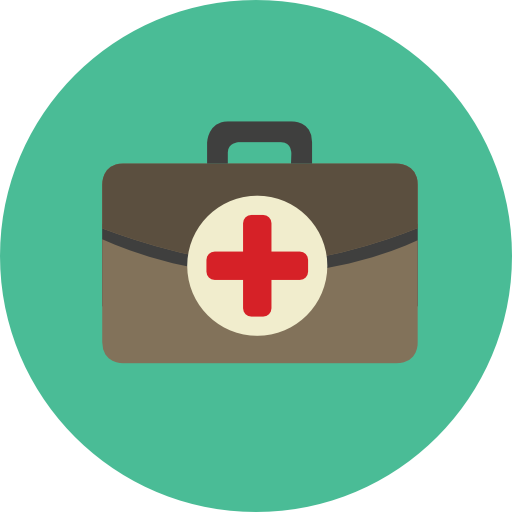 SECTION 7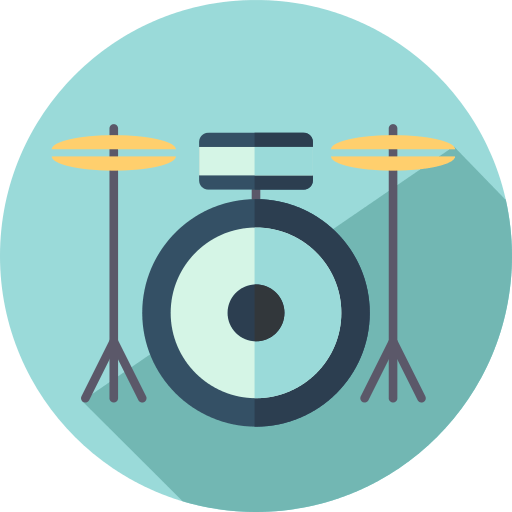 SECTION 8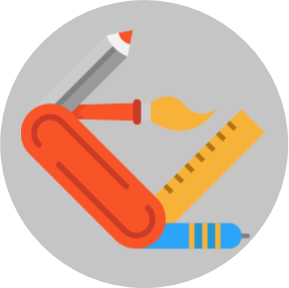 SECTION 9
Planning a camping trip? Are you nervous about forgetting essential gear and potentially ruining your long-awaited outing?
If so, you need to know that other than a picnic table, a parking spot, bathroom facilities and a place to pitch your tent; you're pretty much on your own with regards to every other camping supply.
As for what else you need to carry with you, you need not worry any more. We have prepared a list of camping essentials that will not only serve you in your next camping trip but also in all succeeding ones.
So buckle up campers. We are going on an exclusive camp shopping ride.
Here is a run-through of essentials you do not want to forget while planning your camping trip:
Section 1: Campsite Gear
---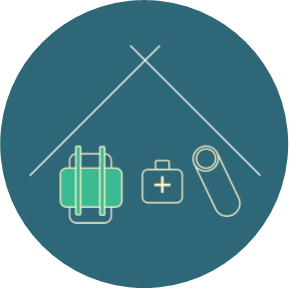 Camping, in general terms, involves trading the comfort of your bed for a rougher experience. You therefore want to ensure that although you will be sleeping on hard ground or on portable cots, you will still be comfortable.
It goes without saying that camping nights are also usually exceptionally cold. Thus, the goal is to make sure that your camping entourage is properly equipped with essential campsite gear to keep them warm. That way, the experience, rather than being daunting, will be memorable.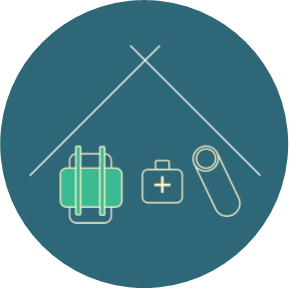 Tent
While sleeping under the stars may seem like a good and romantic idea for camping, you need to think smart.
Shelter is a basic human requirement, and fundamentally so when camping. There are a lot of needs that a tent will meet.
For starters, it keeps you protected from outside elements such as a strong breeze, snow or rain. It also shelters you from mosquitoes lurking outside at night. Need we mention that a tent gives you a sense of security as opposed to sleeping in the bare gaze of the night?
Now that you know why a tent is important, you need to know how to choose an appropriate one. Tents come in a wide variety of size, quality and color. You therefore need to be wise when purchasing to avoid getting a poor quality one that will only serve a one-time purpose.
Your first step thus, is to invest in a high quality tent if you don't own one already. This is especially important if you plan on making camping a regular activity.
If you own one, then air it out before packing it. There's a chance that it might be moist or have mold especially if you haven't used it in a long while. Airing your tent out will also allow you to check it for any rips. Again, your shelter should remain leak-free.
Other than airing your tent out, you need to ensure that you have all its necessary parts from stakes to poles to pegs. You do not want to arrive at the campsite only to realize that your tent does not have structural support because you forgot to bring along poles. Even if you have recently purchased your tent, you might still want to countercheck so that you have all essential parts.
Because tents come in different shapes and sizes, you need to scout for the correct fit. It should also be spacious enough to accommodate both occupants and gear. You do not want to stay in a crowded tent where your comfort is compromised.
The rule of the thumb is to always go one person up. This cannot be stressed enough. The purpose of this rule is to ensure that everyone is comfortable. Find a tent that suits you and your needs and your shelter will be the least of your worries.

Read reviews before purchasing any equipment and especially camping tents whose size is not always a correct fit. This review of the best camping tents will greatly bail you out.
Tarp
Still on shelter, assuming that the weather will always be good is a bad idea. Weather is usually unpredictable. Therefore, you will need a secondary source of shelter so that you do not remain trapped in your tent in case of rain.
There are a lot of reasons why you should get a tarp. It will not only shelter you and your family when it's raining but also allow you to indulge in other activities such as cooking in spite of the weather. Remember, using a stove to cook in confined areas such as a tent is not advisable. That is why you need to carry a tarp with you.
If you need more convincing, note that tarps are easy to fold and won't take up much space so you can still fit other essentials in your car. After all, while the tent is for sleeping, the tarp will aid with all other regular activities.
Ambient Light
It is easy to overlook the importance of ambient light sources when packing for a camping trip because we are so used to having light around us at home.
Want to know how these will come in handy? For starters, in the event that you arrive at your campsite at night, you will need a light that will enable you to easily navigate as you set up camp.
This source of light aids in lighting the trail for easy bathroom location at night. Generally, ambient light will ease your navigation especially as a campfire is not portable thus it cannot aid much of your locomotion at night.
So what are these light sources that you need to have? Well, light sources are of a vast range varying from flashlights to headlamps to lanterns and even the old-fashioned candles.
You need to think about their functioning, ease of carriage and how they are powered before settling on a light source. With regards to powering, consider whether the light source runs on batteries or if it is re-chargeable.
If your light source is powered by the former, you need to also be equipped with extra batteries to avoid completely being in the dark. Another measure would be to check for the functionality of the batteries before heading out for your trip. If they are dead, be sure to replace them.
Consider the risk associated with their use as well. If the light source is likely to cause accidental fires then perhaps you should opt for an electrical one which has less of the risk.
Lastly, consider their size. If you have a car then weight shouldn't be much of a concern. However, if you will be trekking then a lightweight light source might be the best choice.
Tactical flashlights have the advantage of being small, easy to carry and doubling up as a fighting weapon in case of any attack. They are however unidirectional and more often than not they require your support, a factor that puts people off in some cases.
Alternatively and more conveniently, you can opt for lanterns which have the advantage of being multi-directional. This means that although they light immediate surroundings, they do so from all angles. Additionally, they can stand alone or be hung meaning that your support won't be necessary.
Headlamps, on the other hand, are a great appliance as they free both of your hands allowing you to engage in other activities such as cook freely or playing games at night.

To keep bugs at bay, turn off your flashlight before entering the tent then light it back on once inside. That way, you get to have a source of light while being protected from insects at the same time.
Section 2: Sleeping Gear
---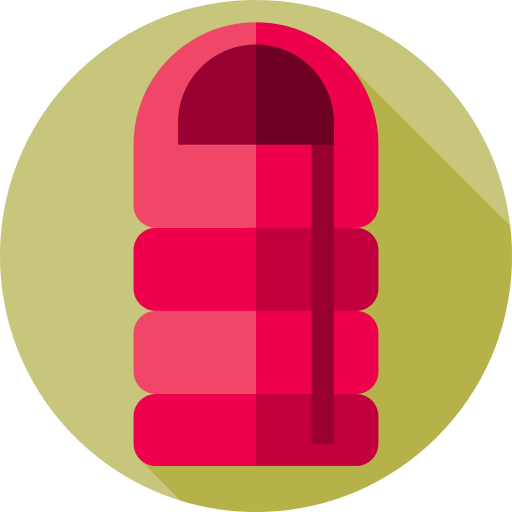 Now that you have shelter, your next task will be to cover the list of essential gear that will ensure you are both comfortable and warm while sleeping out in the woods.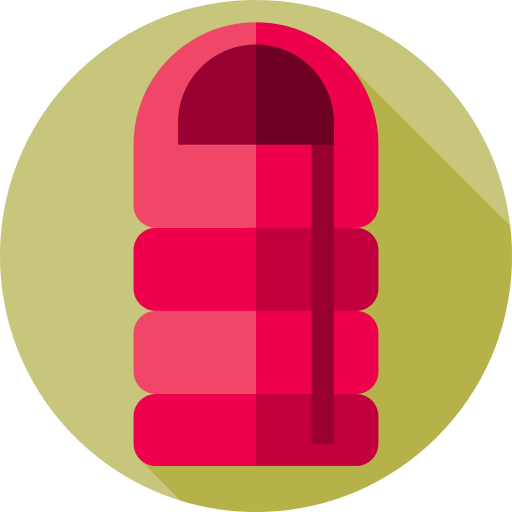 Sleeping Pad or Air Mattress
Hard ground is great for walking on in the outdoors. Know what it's not great for? Sleeping on. That is why you need a sleeping pad.
The best sleeping pad functions to cushion you from the hard, cold and uneven ground. Other than protecting your back, it also serves as an insulating layer between your body and the ground. With it, not only will you be comfortable but also warm.
Sleeping pads are usually rated in terms of their thermal resistance using an R value. This 'R value' usually ranges from 1 to 10. You want a sleeping pad with a high rating as this means that it has a great ability to resist transferring heat away from your body.
This mechanism ensures that you retain body heat as the higher the R-value, the warmer you will be.
You can also opt to sleep on an inflatable mattress. Although they are not the best choice for winter camping, they have the advantage of being extremely comfortable. If you decide to bring one, then have a test-run at home to check for holes and leaks that could inconvenience your camping experience.
Be sure to bring an air-pump with you as well unless it's built in your mattress.
Sleeping Bags
Sleeping bags go on top of your sleeping pad for an added layer of comfort and warmth. Again, temperatures usually drop really low at night. Therefore, while the weather forecast may promise hot days, the nights are a story of their own.
Good preparation with the best of sleeping bags ensures that you will be energized for the next day's activities owing to the comfort you experienced at night.
With different features and accessories, you get to choose a sleeping bag that best suits you. They come in different shapes as well. Most people however, opt for rectangular rather than mummy-shaped sleeping bags because with the former you have ample room to move around.
Even so, the shape of your sleeping bag should be the least of your concerns. While a sleeping pad has an R value, sleeping bags usually have temperature ratings. The temperature rating of your sleeping bag, usually marked either in Celsius or Fahrenheit, is second to none with regards to features.
When considering how to choose a sleeping bag, opt for one that can withstand low temperatures especially if you plan to camp in cold weather. That way, even when the temperatures drop, you will remain warm.
An added advantage of these bags is that even if you are having warm nights, you can easily sleep on top of them. In case it gets cold, you will also easily slip in instead of hustling for warm layers in the middle of the night.
Another great advantage is that if you'll want to cozy up to your partner, you can get sleeping bags that can be zipped together to accommodate both of you.
Camping Cots
Camping life as it were, involved roughing it up and facing the wild with the spirit of survival and adventure. However, with the advent of many forms of camping that include glamping and communal campsite camping, most people tend to tag along all manner of gear that will make them feel at home away from home.
As such, it is not uncommon to find camping enthusiasts stashing foldable cots in the trunks of their cars looking forward to sleeping off the ground in the wild.
Still, manufacturers of these cots have swung into the vortex by producing all kinds of collapsible cots imaginable. From lightweight portable cots to oversize double cots, the camping beds market is booming with every kind of cot you can think of.
Lightweight cots that pack down small are especially useful for the traditional backpackers whose wanderlust could take them from place to place with only a backpack of essentials. By simply attaching the packed cot to their backpack, these adventurers can hike to wherever they will be comfortable to unpack and set camp.
Camping Pillows
Although not a do-or-die camping necessity, camping pillows offer you a home-like feeling and easily become indispensable for those who can't sleep without propping their heads. And when it comes to sleeping without a pillow, many people tend to suffer from neck-pains and insomnia when a good pillow is out of the picture.
Inflatable pillows are especially recommended as they pack small for portability without taking too much space in your backpack. Compressible and hybrid pillows will take up a considerable space and will carry more weight, factors that are justified by the level of comfort they pack.
Just remember to clean or exchange your pillow after your trip as they will most likely smell of campfire smoke.
Sheets and Blankets
These regular sleeping items are also important when camping. They provide extra warmth especially during winter camping nights where warmth is a priority.
Check out this very warm camping blanket from Sorison.
If you have adequate space, be sure to carry these items with you and bring extra blankets with you as well in case the weather changes rapidly.
Section 3: Clothing
---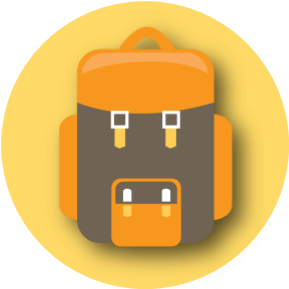 At this point, you have shelter and an arranged sleeping situation. You now need to think of what you will be wearing out and about.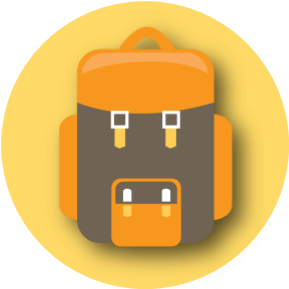 What Kind of Clothes for Camping?
Note that while camping, you don't just need any sort of clothing. You need appropriate clothing for the weather as both your body temperature and the outside temperature will be changing.
The rule of the thumb is to always bring sufficient clothing especially as there are no laundry facilities on-site. This does not mean that you should pack your whole wardrobe with you. On the contrary, it means that you should have sufficient clothing for all types of weather.
Even if the forecast predicts pleasant weather, thunderstorms are known for their spontaneous nature. Having an extra set of clothes will save you from worrying about any sudden weather changes.
Other than having enough clothing, you need to ensure that your clothes are breathable, lightweight, rainproof and waterproof.
Dress in layers that are equipped with these features. For instance, wool rather than cotton underwear has the benefit of being moisture-wicking. It thus keeps sweat away and dries off quickly.
Next, you need a base layer that should essentially keep you dry. Follow it with an insulating layer that keeps you warm by trapping body heat. A good example is a lightweight fleece/ jacket. Your outer layer then needs to be highly waterproof. Think of backpacking rain ponchos in the event of a downpour.
Opt for synthetic pants as opposed to jeans as jeans take longer to dry while synthetic pants are great at wicking moisture away.
Your sleepwear should follow suit while you should pack your footwear depending on the outdoor activities you intend to partake in while camping.
Lastly, if winter camping, then headgear such as gloves, socks and hats are important to protect you from frostbites. Do not underestimate their importance. For instance, thick socks function to keep your feet dry and healthy.
Section 4: Kitchen & Campfire Supplies
---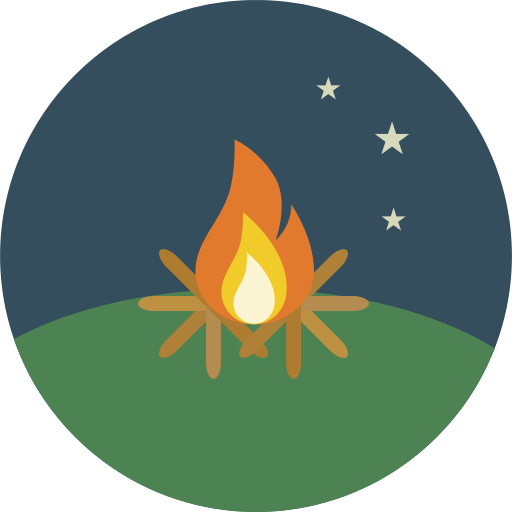 What is camping without great healthy food cooking over a campfire? Still camping, but not as enjoyable. That is why you need to consider all the equipment that will help you prepare food in the woods.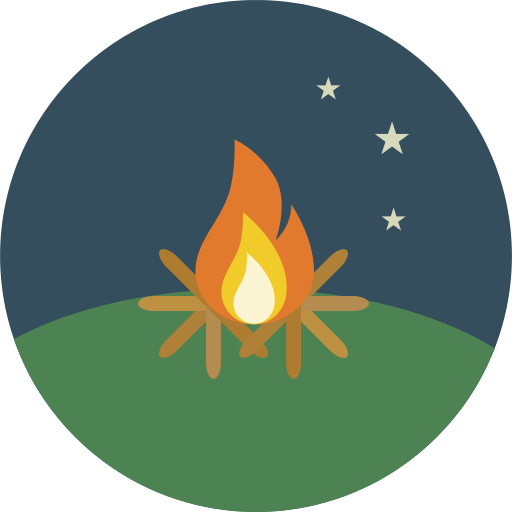 Food
Who needs to be reminded to carry food with them? It's a no-brainer, right? Well, packing food isn't the problem. It's more of packing the wrong foods.
There are certain types of foods that are more suited for camping. When it comes to camp cooking, your food should be easy to prepare and easy to travel with. For instance, canned soup is easy to prepare and will keep you warm. You also ought to carry fun foods with simple recipes such as s'mores and pancakes. They are simple and fun.
Include high energy foods as well. For instance, peanut butter which is a source of fat and protein.
Utensils
The basic rule is to keep camping utensils to a minimal by including only necessary equipment.
For instance, a camping knife is a must-have. This is because there's little chance you will have chopped and prepared ALL your meals at home such that you will find no use for a knife on-site. You do not want to be that camper who bothers other campers by frequently asking for basic necessities.
Utensils such as lightweight camping cookware, plates, bowls, knives, cups and spoons should not be forgotten as they are hard to improvise. Bear in mind that re-usable utensils are the best option if you will be camping for more than one night.
You also want to be equipped with a cutting board, aluminum foil, paper towels, sauce pans, a tea pot and a large container for storage of these utensils.
Remember to pack cleaning detergent as well.
Cooler
There is definitely no greater form of refrigeration that will properly store perishable foods while out camping other than a portable camping cooler.
While camping, you still need to maintain a healthy lifestyle by not compromising on fruits. Other than fruits, a cooler is the best storage for other perishable foods such as milk and vegetables.
Coolers function to protect your food from outside elements that make your food go stale and from wild animals as well. That way, your food remains safe, fresh and cold. Needless to mention, your water will remain cool as well.
And yes, if you are taking a cooler with you, you definitely do not want to forget the ice.
Camping Stove
Although you might decide to use a campfire, a camp stove is a reasonable addition especially if it gets too wet to light a campfire. You want to select an efficient camping stove from Coleman as they provide the best camping gear.
Don't forget the stove fuel that will power your stove. Propane and white gas camping stoves are the best as among other reasons, they are lightweight, easy to work with and burn cleanly.
On the other hand, wood burning camp stoves are only reliable when the weather is appropriate such that you can access dry natural fuel in form of wood, pinecones, sticks and leaves.
Remember to also accompany your stove with matches, lighters and fire starters. Lighters will come in handy if the matches get wet while fire starters such as newspapers will fasten you lighting process. You don't want the hustle of starting a fire like ancient people did, do you?
Bottled water
It is important to stay hydrated especially while you partake in tedious activity that accompany camping such as hiking and swimming. Water will keep you cool during the day. You will also be energized and ready for these activities.
You'll need to know the water situation by contacting the campground beforehand to determine where drinking water at their site comes from. If it comes from water supplier permitted by the local health authority, then it is safe. If not, then do not take any risks that will compromise your health.
Still, bring bottled water with you as there should be no bargain on drinking safe water. Equip yourself with a lightweight water bottle that still manages to carry a lot of water.
Water purification tablets are also a great back-up if you'll have a water source near you. This treatment will keep your water safe for cooking and drinking.
Note that safe drinking water is important to avoid beaver fever, a water-borne infection that occurs when you ingest a type of protozoa known as Giardia lamblia often found in natural water sources such as lakes, rivers and ponds.
Campfire supplies
You're probably wondering, "Why are campfire supplies essential if you already have a camping stove with you?"
Well, other than cooking purposes, campfires are important sources of warmth, means of signaling beacon and a natural pest repellent.
With a campfire, you are guaranteed warm nights, a need that a camp stove can't meet. Even more exciting is the fact that campfires generally set the mood for camping and enhance bonding by bringing people together. Campfire stories are still a thing as ever before.
To begin with, you need to know how to build a campfire. Next, ensure that you have dry firewood and tinder for the campfire. It is advisable to enquire from relevant authorities if there are any rules pertaining sourcing of fire wood before deciding to so.
You also need to check with your camping ground of choice if their stores have these supplies so as to save yourself the trouble of extra carriage.
Section 5: Animal Protection
---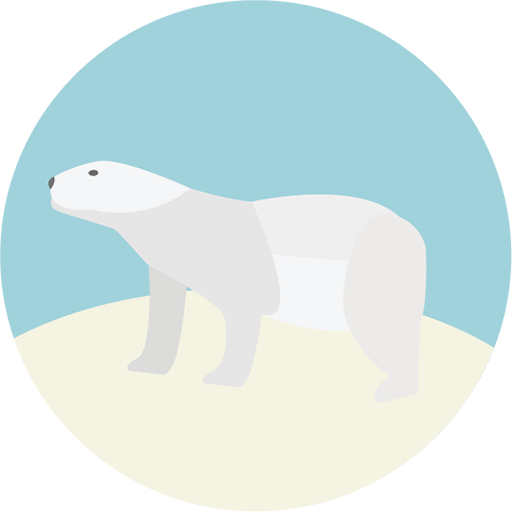 Other than poisonous plants, carbon monoxide poisoning and bad weather, the other camping hazard is animal danger. Be they bugs or wild animals such as bears and mountain lions, being out in the woods places you in potential harm from these animals.
To stay safe while out camping, you will want to be properly equipped with items that will protect you from these hazards by keeping them at bay.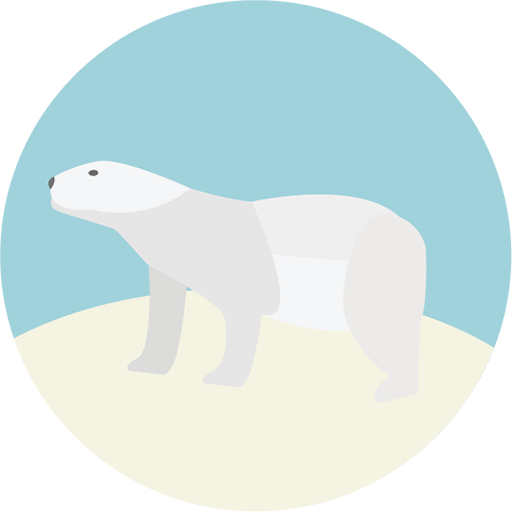 Insect Repellents
Insect repellents will keep you protected from mosquitoes and ticks which may or may not carry diseases. Some mosquitoes may give you malaria and even more fatal, some ticks carry Lyme disease whose long-term effects are life-threatening.
Bug sprays are a must-have as they keep bug at bay. However, the most effective ones contain a chemical known as DEET which is potentially dangerous for most children if used more than once in a day. You therefore need to check with your pediatrician to determine which product is recommended.
Note that care is also advised to spray bug sprays containing DEET in open areas with good ventilation.
Air-tight storage containers
The best means of protecting yourself from wild animals such as bears is to avoid improper storage and disposal of food. Bears have a keener sense of smell as compared to dogs. This means that the smell of food can draw them towards your tent.
As a safety measure and as a means of responsible camping, you should store food in air-tight containers which function to trap food smells. That way, you won't have any hungry animals wandering around your site.
SECTION 6: PERSONAL HYGIENE
---
Much as you will be out in a remote area, hygiene will be still as important. It is easy to get wrapped up in packing gear for activities such as trekking and even cooking and forget that you still ought to go about your regular activities.
Be sure to pack toiletries such as soaps, shampoos, toothpaste, deodorants, sanitizers, toilet paper and shaving cream.
Not only do some of these products enhance cleanliness, some of them are multi-functional. For instance, toilet paper can be used to clean spilt liquids and having your own roll will come in handy if the campsite's supply has not been replenished.
It is advisable to carry unscented products as scented deodorants, lotions, soaps and perfumes can potentially attract bears. Thus, as a preventive measure, carry unscented products and pack toiletries in air-tight containers or doubled plastic bags.
If camping in remote and uncontrolled areas, carrying your own porta potty and a portable shower will especially be crucial.
SECTION 7: MEDICAL SUPPLIES
---
If you'll be engaging in active outdoor activities such as hiking, biking or fishing, injuries such as cuts, scratches, burns and bumps are bound to happen.
A first aid kit will come in handy and keep you prepared for medical emergencies in cases where there's no store around the corner where you can source painkillers.
A first aid kit includes supplies that will protect you against any camping hazards. For instance, cream that you can apply after contact with poisonous plants such as poison ivy.
You will need treatment against heatstroke and sunburn when summer camping, tick bites from ticks carrying Lyme disease, blisters that are fatal if left untreated and/or insect stings that are potentially dangerous.
Ensure that you don't just bring your kit to your campsite with you but also include it in your excursion. Beyond that, have knowledge of how to use the supplies in the kit.
First aid knowledge is generally beneficial, but especially so when camping as it enables you to treat any sort of ailment by yourself. Thus, at least one person in your camping crew should have first aid training before heading out.
A first aid class or a cardipulmonary resuscitation (CPR) class will ensure that you are properly equipped in case of any medical emergency. It will also help you identify dangerous symptoms so you can make a rapid hands-on response and avoid creating a potentially deadly situation.
Lastly, be sure to bring any prescription medication and menstrual products to ensure that your trip flows smoothly.
SECTION 8: ENTERTAINMENT
---
Popular belief is that camping is all about telling stories around the campfire. Sure, such activities will keep you busy and make your camping experience more memorable.
However, you will also need another means of relief especially after a long and tiresome day. Choose anything from books to board games to cards to guitars if you are the musical type and bring them with you.
Esle, getting to know about a variety of camping games will come in handy in killing the so much loathed boredom.
Section 9: Survival Tools
---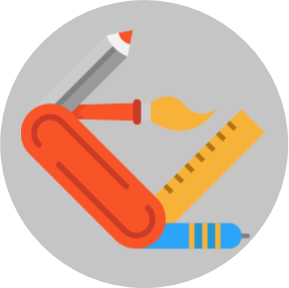 Although dangerous run-ins with animals rarely happen, you need to be properly equipped with a survival kit in case of any attacks. For general repairs on site or when lost, survival outdoor essentials will also come in handy.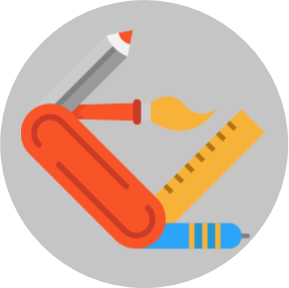 Map and Compass
Maps and compass will aid you in navigating your way if you happen to be lost. A GPS, although helpful, may not be as reliable as it might lose signal in remote areas. Therefore, maps and compass are a great secondary means of steering your way. With them, you can easily find your way back to your camping spot.
An added advantage is that they are compact thus will not take up much space in your bags. However before carrying them, ensure that you have knowledge on how to use a compass with a map so that you can easily pilot your way back to camp or towards safer ground.
Tools and Repair Equipment
Repair tools will ensure that you are prepared for any small gear emergencies.
A multi-tool is one of the most functional repair tools. With it, you will be adequately prepared for all sorts of repairs as you will have a variety of tools all packed in one.
From cutting tools to bottle openers, the knife multi-tool can also be used to defend yourself in case of danger. The best part? Its compact size means that very little space will be taken up by the equipment.
Your repair kit should also include tent-pole repair sleeve, stove and mattress repair parts, an axe for splitting wood, ropes and a whistle.
Ropes will be handy when making a clothesline for all your wet garments and hanging coolers.
On the other hand, a whistle will help you alert others or help them know your location in case you get lost. It will especially be helpful for your kids as they can easily use this to alert you when facing danger.
More importantly, you need to learn how to use these tools effectively and ensure that they are well-maintained before heading out.
Bonus 1: Other Essentials
---
Favorite gear
This so called "little piece of home" is a must-have if you are camping with kids or pets such as a dog. From their favorite toys to their favorite blankets, anything that they are biased towards and that can give them a sense of homeliness will be handy.
This will fasten their acceptance of this new environment and ease their ability to fall asleep in this new environment especially if they do so at home with the same gear.
Sun protection
Most of your time will be spent in the outdoors. Therefore, you will be sure to get a lot of sun exposure. To prevent sunburn, carry sunscreen and hats. Ensure that your sunscreen is waterproof if you will be out in the lake all day.
Remember, you can still get sun burnt even on a cloudy day therefore these products must be included in your packing list.
Trash bags
You need to practice proper disposal of waste when camping. Why? Because 'Leave No Trace' ethics that guide responsible camping should be followed.
These guidelines ensure that even when camping, you remain environment-conscious. To do so, store leftovers and litter properly.
You will need trash bags and poop bags to pick up after yourself and your dogs, if any. The fundamental rule of Leave No Trace is to leave your site just as you found it. This rule's only exception is if you found the site dirty owing to irresponsible predecessors. Securing waste is a great way of doing that.
So now that you know crucial items to bring with you for your next camping trip, the big question is, "HOW WILL I REMEMBER?" The answer you are looking for is a camping checklist. Creating a well-organized camping checklist will help you pack all the necessities for your camping trip. Just tick them off as you pack and you will be sure to have these items on site.
Bonus 2: A Picture of Things
---
This infographic from DLight pretty much sums up a number of essential camping equipment.

WRAPPING IT UP
---
Preparation is the most significant part of any outdoor adventure. This is because what you include in your packing list could make or break your trip.
Therefore, be sure to carry essentials with you as you head out camping.
Remember that the joy of being a camper is in establishing what works for you and what doesn't as you graduate from a novice camper to an experienced camper. In a nutshell;
Make no compromise on carrying a tent as it is the fundamental shelter while out camping.
Keep yourself insulated with the appropriate sleeping gear and clothing.
Carry alternate light sources to easily navigate at night.
Avoid dehydration by packing water and a water bottle with you.
Carry easy-to-prepare camping food and proper storage equipment.
Ensure you have campfire supplies for that roaring campfire.
Ensure that you are well prepared with medical supplies and first aid knowledge.
Include good sources of entertainment to help you pass time in an enjoyable manner.
Pack a survival tool kit in case of any emergency.
Arm yourself with repair tools for any small malfunctions or operations.
Practice 'Leave no trace' ethics using proper disposal bags.
Gear yourself with these essentials and you can rest knowing that your camping trip will be nothing short of exhilarating!