13 Reasons Why I Love Camping (And Why You Should Too!)
Camping, also known as nature tourism involves visiting a place/places alone or with family and friends for recreational and educative purposes. Camping occurs in different natural settings around the globe where different campsites offer a wide range of outdoor activities. Mostly, campers leave their homes and carry camping gear ( tents, sleeping bags, tent heaters, water heaters, blankets, kitchen appliances, etc) to specific destinations where the spend days and nights interacting with nature.
Camping offers a lot of freedom and personal time. Since camping destinations attract people from all walks of life, campers get the opportunity to meet and interact with new people. Some camping programs allow all interested individuals to enroll for a specific camping tour. This brings individuals with similar interests together.
There are different types of camping activities but the common ones include; religious camping, winter camping, garden camping, summer camping, family camping, social camping, and space camping among others. Summer camps offer a wide range of recreational activities that attract different groups of people. Most of these activities lack well-defined objectives and goals and campers tend to be open to whatever that nature brings their way. Winter camping is more physically challenging and quite unfriendly to older people. Campers carry a lot of warmth clothes and heat generating accessories. Just like the names suggest, family, social, space, and garden camps focus on individual interests.
All forms of camping present a wide range of positive effects. Depending on the level of physical and spiritual involvement, most individuals identify with camping as a source of improved body wellness. The beauty of nature drives away sadness, stress, anxiety, and depression. Additionally, it evokes empathy, joy, and kindness. Camping activities such as walking, cycling, swimming, fishing, donkey riding, rock climbing, touring in caves, horseback riding, and skiing influence physical health positively.
Clearly, camping is lovable and once you give it the first trial, you automatically become an addict. Below is a list of some of the reasons behind my love for camping.
Wonder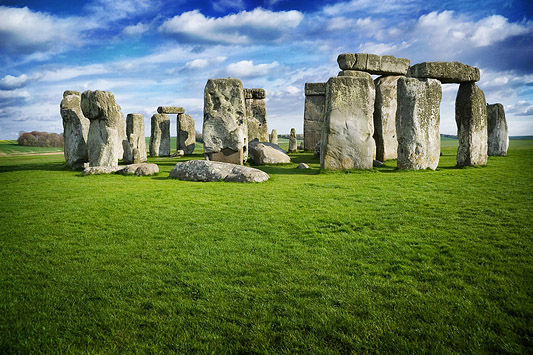 My inspiration for camping begins in wonder. Most of my free time, questions about nature race through my mind in the speed of lightening. Sometimes I try to watch documentaries in pursuit of knowledge but my mind ends up with more chapters of unanswered questions. I puzzle over animals, flowers, things that live in water, trees and every other thing that blossoms in nature. Although this might seem shallow to some, it is very important to me.
Camping grants me the chance to develop a more intimate relationship with nature. This reason drives me with extra keenness when selecting camping destinations. Nature is full of secrets that can fascinate any active mind. Most importantly, these secrets are sources of excitement, knowledge, and entertainment. Besides overcoming ignorance, camping makes the heart dancing with joy. The most beautiful part is when the excitement gets written all over the face.
Spiritual Nourishment
Have you ever been to a point in life where all you need is some me time? Well, I get here more often than I should. At this point, I choose camping as a way of drawing myself from all the hectic things and allurements that drive my life crazy. Camping alone or with your partner can help you break from work, home, friends, and other life situations that sometimes amount to pressure.
Camping comes with a lot of fun and creational activities that keep your mind occupied throughout. These activities influence life positively by keeping stress at bay. Furthermore, you get the opportunity to chill alone and reflect back on your life.
Family Bonding Time
Camp sites are the best places for strengthening family bonds. If it is just you and your partner, you get enough time to forget all of your differences and enjoy each little thing that nature presents. The excitement that comes with camping rekindles the flames that have died out in your love life. You naturally find yourself treating your partner like the two of you just met for the first time. Eventually, you once again become a match made in heaven.
For couples that have children, camping is the place where parents teach their children skills such as cycling, horse and donkey riding, rock climbing, hunting, running, walking for long distances, swimming, boat riding, and fishing. All these activities bring the entire family together. It is always important to carry a camera and record family fun moments. They serve as reminders that can keep a family together during difficult times.
Enjoying the Good Things in Life
Luxurious camping comes with some of the finest things in life. It allows you to engage in outdoor activities without missing the comfort of high end living. Campsites that offer luxurious camping provide all the accessories that create a home away from home.
Nurturing Peace of Mind
Camping provides troubled individuals with an opportunity to nurture peace of mind. The Sunrise Association is a perfect example of institutions designed to provide camping experiences to children with difficult childhood (suffering from cancer). This institution takes children with cancer from closed doors during summer and engages them in a wide range of exciting activities. Recreational activities and teamwork allow the children to forget their traumatizing health experiences in hospitals and at home. Additionally, children with similar challenges get an opportunity to mingle without looking into the past.
Undoubtedly, people who have experienced different kinds of challenges can also find solace and comfort in camping. It is easier to fight depression, stress, and drugs when looking deeply into the beauty of nature.
Resourceful Way of Spending Holiday Time
The harmony and peace that comes with nature makes camping a resourceful way of spending holiday time. Depending on your choice of a camping destination, camping provides the opportunity for discovering some of the most beautiful places in the world. You get the chance to succumb to the charm of water rapids and fishing grounds, deep forests and scarce bushes, cool breezes and sunshine gleams, beautiful wood lands and coastal beaches, and heavenly islands and beautiful villages.
Watching People Get Daring
This reminds me of a time I had gone at a place known as Rapids campsite in Sagana Kenya. The campsite is located along river Sagana and it offers numerous opportunities for adventure. Some of the most interesting ones include; professional and amateur river trekking, bungee jumping, rock climbing, river glides, and white water rafting. The staff describes some of this activities as adrenaline junkies and to be honest, they can make the heart skip a beat. The most interesting bit is watching professionals engage in some seemingly impossible activities. It triggers excitement and fear at the same time.
Team Building
There is no better place for team building than campsite. It does not matter whether it is family members or workmates that feel the need of engaging each other. The nature of activities provided in most campsite calls for group effort. Individuals come together and get empowered through creativity and contribution. Such moments nurture open communication, exchange of ideas, establishment of friendship bonds, trust-building, and strategic thinking.
Pugging Out From Daily Obviousness
Camping provides a chance for running away from everyday reality. It is the only place where you don't scroll through social media or other channels in the internet because the network does not allow it anyway. For reasons like connection problems, you also get a break from the people you owe debts. Generally, you forget about all your work, business, family, and financial worries and live in the moment.
Learning Opportunities
Camping comes with numerous learning opportunities. For example, you can learn activities such as rock climbing, cycling, river trekking, donkey riding, and fishing. It is also possible to discover the names of different plants and animals. Camping presents the opportunity of learning new cultures. You get the chance to meet people whose way of life is different from yours.
Experimenting With New Food
You can never go wrong with camping food. It is much better than the food you get in a five star hotel. The trouble of preparing BBQ with charcoal and as a group somehow makes the taste better. It is like getting drunk or enjoying coffee with friends. You spend every moment of its preparation process chatting, laughing, and making all kinds of jokes.
Nobody Cares About Your Weak Points
It does not matter whether you walk shirtless with your belly popping. Everybody is usually caught up in their own fun with no minute to waste judging others. You can be an amateur in all the fun activities and go unnoticed (of course by strangers because your companions already know where it tickles the most.)
You Choose Your Activities Each Day
Imagine spending three days or a week of your life with unlimited access to fun activities and without restrictions. Well, that is the life of camper. Although some camping destinations have schedules and timetables for each day, (depending on the packages provided) no one is forced to comply. How you spend your time and money completely depends on you.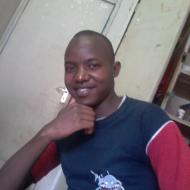 ABOUT DANIEL MSANII
When he's not camping or adventuring the outdoors, you'll find him grinding hard on his keyboard to put up some super-awesome content on campingmaniacs.com. Starting off on camping escapades back in 2011, he has grown fond of the activity over the years. His exposure to a myriad of different camping terrains, gear and the outdoor atmosphere has hitherto changed his perception of the entire outdoor life. He enjoys sharing the experiences of his adventures and gear reviews with the awesome camping community on this platform. Read more about us.