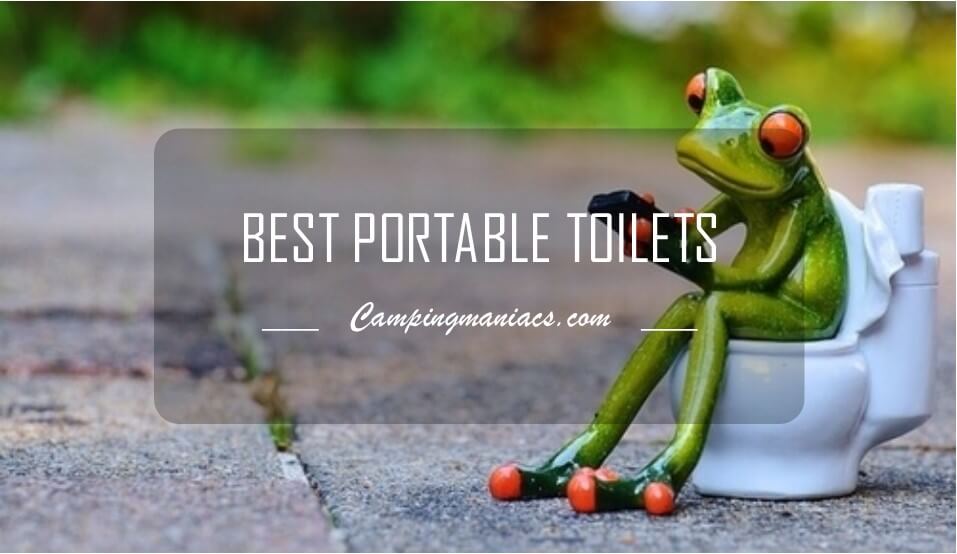 Last Update: 19 January 2019
Which is the Best Portable Camping Toilet? We Review the Top Brands of 2019
Let's be frank for a moment:
An outdoor experience is not worthwhile without a portable camping toilet... Or is it?
And when it comes to camping, you need a well manageable portable toilet. In simple words, you need the best porta potty!
While in the wild, you could comfortably poop in the woods. But have you thought for a moment about those times when the call is so sudden that you don't have much time to rush to a nearby bush? Such times when your stomach decides to give you endless toilet trips, or simply at night when it is less safe to get out of your camping tent? Plus, not all campgrounds will have an appropriate location in the woods.
This article intents to lay bare a detailed review of the best camping toilets you can choose from. We list and describe for you the core characteristics of only the best portable toilets (both flush toilets and non-flush) so you can save your next trip.
Comparison Chart for Top 4 Best Camping Toilets of 2019
For your convenience, this chart shows the top four (4) portable toilets that you should consider for your camping trip. Other camping toilets are reviewed below the chart for your comparison. We highly recommend that you consider the charted toilets first since they are the most distinguishable from the rest.
Below is a comparison of the portable toilets above and other alternatives to the ones listed in the chart. We look into each product independently and in more detail so that you can find the pros and cons before you can consider buying it:
---
Sanitation Equipment Visa Potty Toilet: 24 Liter with 2-level Indicators
For starters, we would like to mention some salient features of this product:
Sanitation Equipment Visa Potty Model toilet has a deep bowl that enhances the comfort of its user. Now, if you are familiar with toilet flush water splashing on your butts as you drain your bowel, this is what I mean. This toilet model attempts to avoid such discomforts by providing a deep bowl that ensures the waters don't splash onto your behinds.
Secondly, this toilet model is a flush toilet with a replicable piston pump. It has a two-directional rinse which enhances bowl surface coverage, hence ensuring highest level of hygiene (now we all hate that sight of waste remains on the bowl surface after flushing).
Another feature worth noting for this model is the easiness of cleaning for the waste storage compartment. This compartment is detachable for the purpose.
Pros
Has detachable compartments hence easy to empty and clean.
Has a larger toilet seat suitable for plumpy guys as well.
Multi-directional flush piston
Easy to read the flush water and waste tank levels.
Cons
Its main raw material is plastic.
Makes lots of noise while flushing.
Lacks pour-out spout for directing waste while emptying.
Bottom Line
Overall, the Sanitation Equipment Visa Potty Model is an affordable brand with a number of impressive features. Apart from a few misgivings such as lack of pour-out spout, being plastic-made and making noises while flushing, this brand has got many salient features that will make you impressed. It is, particularly notable, suitable for plumpy people since it has a large toilet seat. Its separate compartments make it easy to empty and clean. A two-directional flush piston makes this toilet likeable due to the high-level cleanliness it can maintain of itself.
---
Cleanwaste Go Anywhere Complete Portable Toilet System
Well, if you need an all-in-one, privacy-enhanced toilet system, this is a catch. The Cleanwaste Go Anywhere Portable Toilet is a roomy, floorless toilet with a zippered door for privacy. And, if you are looking to set up your camp in a public place where shower rooms are a problem, this product will definitely raise to the occasion.
The prices are a bit higher but as they say, you get what you pay for. This brand is considered economical in that if purchased separately, the different parts that make it up will cost much higher. Therefore, if you are looking for a privacy enhanced, portable toilet for camping that can stand up to a number of occasions, the Cleanwaste Go Anywhere Portable toilet should be the first love for you.
With a modern technology engineering, the Cleanwaste system is designed with backpackers in mind. Coming along with a very firm toilet seat that can withstand up to 300lb, this complete system is so lightweight that you will feel like you really are carrying nothing. It is so easy to set up and dismantle as well. This mini-tent is known to withstand some atrocious conditions such as stormy winds and rain, provided you nail it down properly.
One thing you need to have in mind though, is that you will need to purchase enough waste kits, which I personally don't find so cheap. With the kits going for about two bucks each, you will have to prepare yourself to put quite some bucks in a number of these especially if your camping will take a relatively long time. Plus, you have to get a convenient place for dumping your human waste.
Bonus: You can also use the Cleanwaste system with your porta potties just in case you need more comfort.
Pros
It's an all-in-one toilet system with enhanced privacy.
Can withstand harsh conditions such as winds and rain.
No the foul-smelling potties in your camping tent. This is set aside, somewhere "outside".
Lightweight hence suitable for backpacking.
Cons
One needs to purchase waste bags separately, which costs quite some money.
It isn't all easy and fun handling human waste (even if it's yours).
Bottom Line
Now you may ask: is the Cleanwaste devoid of any problems? The answer to this is a definite "No". The waste bags, apart from costing quite some bucks, are a bit uneasy to handle. But with practice, you will get used.
Do we recommend this kit? 100 percent! The Cleanwaste go system is a complete toilet system that enhances the privacy of your camping experience. There are those among us that fear camping due to some concerns about using public rest-rooms or the lack of thereof. But with this kit, you are set to go! This system is well worth its cost in gold.
---
Cleanwaste Go Anywhere Portable Toilet (The Incomplete Version)
Do you need the Cleanwaste portable toilet without the privacy tent? Well, this is a catch for you because of the very friendly cost. With its sturdy design, this portable toilet can support up to 500 pounds of weight. It has three collapsible legs which are built with a locking design for stability. The collapsing legs make it super portable. Just so that you know, this is exactly the same Cleanwaste Portable toilet only that it comes without the privacy setup. It is recommended that you buy this toilet if you already have a privacy tent for it or are planning to buy one. This is due to the fact that you will need somewhere to store the used waste kits prior to disposal.
Thetford Porta Potti Curve: Probably the Best Portable Camping Toilet
The Thetford Porta Potti comes with a sleek, curved design that makes it resemble the normal home toilet. Apart from having a comfortable seat height, this portable toilet model comes with an integrated toilet paper holder, much like the Sanitation Equipment Visa Potti we reviewed earlier and weighs about 13.9 pounds. Unlike the Sanitation Equipment Visa Potti, Thetford Porta Potti Curve comes with a pour-out spout for directing waste while emptying.
In terms of technology, the Thetford model comes with hidden flush controllers that are battery-powered. It has indicators for both waste level and clean water level. Additionally, this model has a handle for the water tank and an optional kit for holding it down. It is well achitectured to prevent any leaks and odors.
Pros
Has detachable compartments hence easy to empty and clean.
Has a pour-out spout for emptying.
Easy-to-read indicators for fresh water and waste tanks.
Has an in-built flush battery hence very efficient (uses about a half a cup of water).
Well-built, sturdy and solid to hold heavy weights.
Has a very comfortable height.
Cons
It can be a nightmare if the flush system becomes dysfunctional after warranty expires. The assembly costs roughly the same as the porta potti.
The electric controller can easily malfunction if put out in the rain.
Bottom Line
Generally speaking, the Thetford Porta Potti Portable toilet is one of the best out there, especially for campers. The only downside seems to be the battery powered electric controllers for the flush system. If the system decides to malfunction after its warranty expires, resorting to using a jug to flush will be the only reasonable option, more so since the replacement costs roughly the price as a new porta potti.
Even then, we highly recommend this product as it is well built and can last long if you take good care of it. Just avoid placing it in the rain, follow the user manual and all shall be well.
---
New Invention T-Type Three Directional Flush Portable Toilet for Camping
Made from polyethylene, the New Invention Portable Toilet has a sturdy build and weighs about 11 pounds when empty. If you asked me, this is one of the most portable toilets on the market right now. Small in size and manageable in portability, the T-Type is a flush toilet with 3-directional flush sprays that make it cover the entire surface area of the bowl while flushing. With a 3 gallon fresh water holding capacity and a 5.2 gallon waste carrying capacity, this is one of the most reliable camping toilets which you can use for quite some time without the worry of a fast filling. The sealed gate valves protect against leakages and odors.
One of the most likable features of this toilet is that it has handles on two sides of both the lower and the upper compartments. These compartments are separable a feature which, apart from making this toilet very portable, also makes it easy to empty and clean. In terms of prices, I found the New Invention model quite affordable especially compared to its counterparts with similar features.
Pros
Has handles on both the bottom and top compartments hence very portable.
Has a sturdy build and weight bearing capability due to its raw material polyethylene.
Has a 3-directional flush system which efficiently washes the waste.
Flushes silently.
Easy to separate and reconnect compartments.
Cons
The toilet lacks indicators for fresh water and waste tank levels.
The waste holding compartment lacks a proper emptying spout hence a bit unpleasant while emptying using entry spout.
Bottom Line
Well, we can't say much here since the reviews speak for themselves. If we must talk, all we can say is that the New Invention Portable Toilet model is a highly recommended loo for campers. Its lack of much cons is a plus.
---
Reliance Products Fold-To-Go Portable Toilet: A Small Portable Toilet?
This is another portable toilet that requires you to use waste kits for waste management. It comes with one double doodie bag from the manufacturer probably for testing. You will have to purchase any further waste kits as needed which, of course, will be costing some bucks. But, everything held constant, this is among the most affordable portable toilets.
It is imperative to mention that the Reliance Fold-To-Go toilet was designed with backpackers and campers in mind. The toilet is collapsible to 5 inches high and has handles, the features which make it extremely portable.
It has a 300-pound weight-bearing capacity hence suitable for all-sized individuals. Its leg-locking system allows for more stability hence eliminating any fears of collapse while using it. The toilet comes with a 5 year warranty against manufacturer's defects which, if we must say, is about the longest warranty period.
Pros
Very strong and sturdy - can bear weight of up to 300 pounds.
Collapsible to 5 inch height which makes it a backpacker's choice.
Comes with a 5-year warranty, probably the longest in the market for equivalent products.
Cons
Needs use of doodie bags (waste kits) which cost quite some money.
It is unpleasant, if not difficult, to handle human waste even if it is bagged.
Bottom Line
If you need a simple solution (a portable toilet seat) that will allow you to dispose of your waste without digging your pocket, the Reliance Portable Toilet is a go-to. However, you should note that the doodie bags will present a recurring cost everytime you need to use your toilet. But then again, we don't camp each and everyday.
---
Camco 5.3 Gallon 41541 Portable Toilet
The Camco toilet comes in two models; one with a 2.6 gallon and another with a 5.3 gallon waste tank. This waste tank is detachable from the toilet seat compartment for easy emptying and cleaning. Each compartment has handles for easy carriage.
With a bellow-type flush, Camco is another polyethylene constructed, light-weight flush toilet designed for camping, boating or any other recreational adventures. And, with a 300-pound weight-bearing capacity, we don't need to mention how sturdy and reliable this toilet is.
The top compartment has a 2.6 gallon fresh water tank with a cap opening for refilling. The side latches secure the upper compartment to the lower waste tank attaining the desired stability. The side valves lock in the waste and odors preventing any leaks thus providing a habitable environment.
A downside though, is that it has a relatively small toilet seat hence unsuitable for plumpy people. The waste tank also is not so easy to empty due to its many interior angles. The tank lacks a proper spout for emptying.
Pros
Polyethylene-made hence lightweight and sturdy.
Detachable waste tank and toilet seat compartments for emptying and cleaning.
Has handles on the sides of both compartments for easy portability.
Cons
Not built for big people due to its small toilet seat.
Lacks a pour-out spout in addition to its clumsy interior angles that make emptying a bit difficult.
Bottom Line
A flush toilet that has sufficient waste compartment but with a smaller toilet seat, the Camco toilet is a good catch if you aren't so big. It is, to some extent, recommendable for whom it suits.
---
Reliance Products Luggable Loo
Among the most affordable portable toilets, the Luggable Loo is a 5 gallon bucket-style portable toilet. It is compatible with the standard Double Doodie waste bags and is suitable for hunters, fishers and campers. With a carry-weight of 3 pounds, this is undoubtedly one of the most portable toilet designs. Its snap-on lid locks in the odors well. Aesthetically, the Luggable Loo is easy to empty, clean and maintain.
Pros
A very affordable portable toilet.
Easy to empty, clean and maintain.
Very light hence suitable for campers.
Cons
Not large enough seat.
Requires one to buy doodies for use with it. This is an extra cost.
Lacks the elegance and comfort that other portable toilet models provide.
Bottom Line
If you don't mind the elegance (or the lack of it thereof) or simply your pocket is a bit shallow that you can't dig too deep, then the Luggable Loo is a working solution. It is affordable in the least, plus doesn't have too many complications. A simple working solution is what best describes it.
---
Reliance Products Hassock Portable Lightweight Self-Contained Toilet
Coming in a variety of colors, the Hassock Portable Lightweight Selft-Contained Toilet is a simple yet reliable backpackers' toilet. It is one of those doodie toilets that will need you to have the waste kits with you. For the sake of its user's comfort, the Hassock is designed with a contoured toilet seat and has a toilet paper holder (I didn't find the toilet paper holder quite worthy though). It weighs approximately 5.5 pounds.
The Hassock has a removable inner bucket for waste disposal and it is fully compatible with the double doodie waste bags. This product has a five-year warranty against manufacturer's defects. This is an extremely long warranty perion to say the least, which gives the buyer enough confidence for quality. Its build is sturdy but not that much.
Pros
Affordable as it is in the range of cheap portable toilets.
It is one of the easiest to clean and maintain.
Somehow secures its contents tightly hence no risk of odors in your camping tent.
Cons
Not a fit-all toilet. The small size makes it not suitable for big individuals.
The inner bucket doesn't quite fit within its compartment, hence remains in a loose position.
Remarkable design, flimsy construction. For example, the bottom isn't that flat making it wobble while in use.
The in-built TP holder isn't particularly remarkable and one may end up not using it at all.
Bottom Line
Well, this is another simple yet efficient and reliable toilet that won't break your leg as far as costs are concerned. You get the value for your money in full by purchasing this product. Of course, with all affordable toilets that require you to use waste kits, you will always have to put that extra cash into the doodies every time you unleash your toilet for use. The Hassock is not exceptional in that case but it is among the best in that category.
---
Stansport Portable Camp Toilet
This is another of the doodie bags toilet but with a sleek design. The portable toilet is very sturdy and can bear up to 350 pounds of weight. Therefore, it is perfectly suitable for the heavyweights. Its lid features a magnificent, thick wall construction that makes it equally sturdy. There's no leaning on the lid though as it was not designed for the purpose.
The Stansport Easy-Go camping toilet comes with in-built handles for easy portability. It includes one disposable waste kit and it is ready for use or testing. The toilet is well compatible with the doudle doodie sanitary kits which, needless to say, will have you spend some cash in them. Its amply-sized toilet seat allows its user to have the comfort of a home toilet while camping. In terms of affordability, we found the toilet quality well comensurate with its price, offering the value for your money.
Pros
Its contoured toilet seat offers the much needed comfort.
Has a sufficiently large seat suitable for small to medium sized individuals.
Very sleek design with sturdy build.
Cons
Has a very tiny waste bucket which calls for frequent emptying.
The inner waste-bucket has a curved bottom which won't allow you to settle it somewhere.
The toilet seat could be bigger (it's not really too small).
Bottom Line
As we have seen, the Stansport Camping Toilet has a sturdy build, a sleek design and elegance. However, it has a very small waste bucket and unless you are planning to go camping alone, it won't be suitable for a group. Prepare yourself for frequent emptying since it can't hold much waste.
---
Black Pine Sports Turbo Collapsible Toilet
Now you may wonder why I'm so reluctant talking about the folding chair type potties. The reason is, honestly, because the Black Pine Turbo Toilet is a way better alternative. This one has four solid, metallic hinges that easily collapse making the toilet a peasy portable or pop up giving it a sturdy, ready-to-use physique. And, just to mention, it can hold up to 330 pounds of weight on it.
The Turbo Toilet comes with 12 biodegradable waste bags and 12 packets of odor control powder. The powder absorbs up to 2 litres of waste and transforms it into gel, which will keep your camping environment extremely habitable. The price for the toilet is also very affordable.
Pros
Folds into a very small, portable piece that fits squrely into its carry bag. Perfect for backpacking.
The odor-control powder augments the serenity of your camping environment.
Good design, much better compared to the folding chair type toilets.
Cons
Has a very small height.
You will need to buy the waste kits after clearing the initial stock.
Not for big people, period!
Bottom Line
You are that sporty person who loves small, portable yet efficient products, the Turbo Toilet is a catch for you. It has a very good design and it is also affordable. The only major misgiving seems to be its small height.
---
Editor's Choice: The Thetford 92360 Model 550E Toilet
---
Wrap-Up and Why I did Not List the Coleman Portable Toilet
First off, let me be straightforward on the reasons why I did not include the Coleman Portable Toilet in our top list. To be honest, Coleman outdoor products have always fascinated me and I would have loved to give you a detailed coleman portable toilet review. I regret their missing on this list but, as you will find out shortly, there are some very genuine reasons why their toilet didn't make it to our top toilets list.
The Coleman is in the flush portable toilets category and it simply didn't match the others in that category. First, we had to bear with frequent leaks after every pumping, which was quite annoying. Then there's the pain of emptying! Carrying the bottom waste compartment to a place where we could empty it, we had to bear with awful leaks through the center hole. To add to that, the toilet has a very low height which will see your chin kissing your knees every time you use it. And as if that wasn't enough, the price tag for this toilet is sky-high. These and others are just some of the reasons the Coleman toilet couldn't feature on our list.
To read a detailed review of the Coleman toilet, here's an article on it: Coleman portable flush toilet review
Well, we have done our best in selecting what we consider to be the best portable toilets for camping. These reviews are based on our own experiences with porta potties and also on some user reviews. They say that opinions don't lie, especially when a majority of the same seem to marry. Even then, rather than taking everything as is, you may want to do a further due diligence and learn about the exact factors that should guide your choice of a camping toilet. Below is what we know to be the major considerations that any individual ready to buy a portable camping toilet should consider.
Factors to Consider before Buying a Portable Camping Toilet
Whether you are looking to rent or buy a portable toilet, here are a few factors you may want to consider before settling on a brand:
Price

For anything you will ever buy, variety will always exist according to price. Same goes for portable toilets.

No matter the make of the porta potty, always look into your wallet before telling the cashier you are getting a specific one. Another point to note, always get the best portable toilet that is within your budget limit.

The size of a portable toilet also varies according to the price. The three main sizes and types are:
The standard model: this model is designed for a person of the average build. If you are a bit larger, go for a portable potty with a bigger toilet seat.
The deluxe model: this model is a bit roomier than the standard model and has additional features such as toilet roll holders.
The luxury model: for those who can afford them, the luxury portable toilets are elegant and have most of the features of a typical home toilet. Some come with toilet paper holders, portable flush toilets and even surfaces where you can put your handwash and soaps.
Even if you're looking after your budget, ensure that you pick the right size of toilet for you. Don't suffer for miserliness if you can help it. Additionally, check whether your portable toilet is self-reliant so to speak, or needs waste kits. Models that require waste bags are more costly in the long run because buying the kits is a recurrent cost.
Also, look up the warranty on your toilet. Go for those with longer warranties in case they fail to live up to their advertised durability. That way, you can ensure you get your money's worth.
Duration of Stay and the Number of People
I'm combining these two factors because they have a lot in common. When you're hosting a large crowd for a short time or a small crowd for a long time, or a mix of the two, consider the ease of maintenance and the carrying capacity of your porta potty.
Portable toilets with large water and waste carrying capacities such as the Camco 5.3 gallon capacity and New Invention models are suited to longer periods and more massive crowds. Similarly, it is more economical to get smaller porta potties such as the Camco 2.6 gallon capacity for smaller crowds or shorter periods.
Look for models from which the water and waste levels are easy to read so that you note when waste needs to be disposed or additional water obtained. Portable toilets that are easy to clean and efficient in water use (use less water per flush) are also more advantageous when dealing with week-long camps or hundred-people crowds.
Also, factor in any disabilities in the crowd you're hosting. A porta potty to be used by somebody in a wheelchair will be different from that of a person with no handicap.
Portability and Ease of Use
Buy a portable toilet that is convenient for you to move and at the same time suits your standards, especially in roominess. Some models weigh as little as 3 pounds and are easily moveable, while others weigh as much as 13 pounds thus harder to maneuver.
In addition to the weight, look at how you will move your porta potty. Models like the Travel and Hassock brands are collapsible and can fit into your backpack, while some models have to be carried as are, such as those of the waste basket variety. Also, consider the ease of dismantling the toilets (if collapsible) and reassembling them. Look at which is more suited to you.
Portable toilets vary in weight because of the materials they are made of. Go for models which, light as they are, are sturdy enough to withstand harsh weather conditions (especially if you are camping) and can easily withstand great weights. One such porta potty is the GAL Portable Toilet which can hold up to 440 pounds of weight.
Design
There are different things to look at when checking up the design of a portable potty.
For one, you have to check whether the potty has a floor and if it does, is the floor is flat? Curved floors can be a bit hard to use when placed on the ground.
Then find out if the porta potty is designed to seal off odors. Some models use waste kits to curb odors, while others such as the Turbo Portable Toilet model have chemicals lined at their bottoms to liquefy waste and prevent stench.
The next thing you need to consider is how hygienic a porta potty is based on its design. Those toilets with deep bowls are hygienic (not to mention comfortable) to use because water doesn't get onto your behind as you utilize them. Also, porta potties that make use of pour-out spouts for waste are safer to use than the ones with kits as the latter means that you have to handle your waste during disposal.
Additionally, portable toilets with multidirectional flush units leave less waste hanging around after you flush, making it more hygienic when the toilet is shared among large crowds.
Comfort
Remember that you will use your portable toilet numerous times, so make sure you're comfortable with it before you buying.
The criteria for comfort are never fixed, but a suitable portable toilet will be easy to use because its toilet seat size and height will be convenient for you. You will not flinch when you hear that toilet flushing, or complain when the lavatory is not pleasing to your eye.
Finally, choose a porta potty that gives you privacy especially if your group is large. And don't forget to ask if it's eco-friendly.
With these factors in mind, you are one step closer to finding and purchasing your ideal portable toilet for the next time you're out in the wild. With these factors in mind, you can boldly take the guesswork out of your buying decision and comfortably select the best porta potty for camping!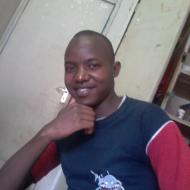 ABOUT DANIEL MSANII
When he's not camping or adventuring the outdoors, you'll find him grinding hard on his keyboard to put up some super-awesome content on campingmaniacs.com. Starting off on camping escapades back in 2011, he has grown fond of the activity over the years. His exposure to a myriad of different camping terrains, gear and the outdoor atmosphere has hitherto changed his perception of the entire outdoor life. He enjoys sharing the experiences of his adventures and gear reviews with the awesome camping community on this platform. Read more about us.