Last Update: 20 March 2019
While a sleeping pad and a sleeping bag combo may suffice for outdoor nights inside a tent, camping cots provide a bed-like feel without compromising on a "real" camping experience.
For some people, sleeping on the ground is uncalled for and likely to cause unsolicited sores. For others, phobias of ground-crawling bugs and snakes abound. If you're such a person, you will find the elevation that camping cots offer irresistible.
The tricky part comes when choosing from a multitude of the available options with each brand claiming to be having the best camping cot. So, which is the best camping bed for you? What exactly should you look at before investing your hard-earned money in a portable camping bed?
We give our unbiased review of the 22 best folding cots and give the factors that make them the most recommended brands for camping. And seriously ladies and gentlemen, these are the best camping cots you should ever choose from, period!
Which camping cot are you looking for?
The Best Oversize Camping Cots
Designed to meet a variety of needs, oversize cots are some of the most comfortable camping beds. They are ideal for tall people and can be used as bases for tents. In some cases, they offer a better alternative to the rather narrow cots in the market.
1. Easy Cot By Byer of Maine
Easiest cot to set up.
Comes with a stuff sack.
Made of strong, durable material; heavy-duty steel frame and high-density fabric top.
Leaves room underneath for extra storage.
Chemical odors might be an irritation to some, so be sure to air it out before use.
Does not come in a wide range of colors.
First featuring in the market about a decade ago, the Byer of Maine's Easy Cot has remained one of the most popular camping cot brands. Lightweight though sturdy, this portable folding cot has stood the test of time. Again, it is less expensive and comes with other great features.
Designed for men and women who hate intricate features (we hate that too), the Easy Cot has found a soft spot in the hearts of many campers, hikers and other outdoor-savvy individuals. Basically, ladies and gentlemen who are not so good with mechanical work or tools should consider this a perfect choice.
Easy to Set Up
True to its name, Easy Cot is certainly the easiest camping bed to set up. This remains the core reason for its popularity among campers over the years. To set it up, simply remove the cot from its stuff sack and stretch it out. That's all!
This cot can therefore be sure up in a maximum 30 seconds. There are no tools required and no mechanical knowledge needed.
Reliable Structure
Most people will presume that such a brief set up goes hand in hand with a rickety, uncomfortable and less durable structure. While that is usually the case with many things, it doesn't remotely apply to Easy Cot. Standing on a sturdy steel frame and legs, its robustness will see it serve you for many years.
Its 600 denier polyester canvas gives it incredible tensile strength and durability hence value for your money.
With a rail-free design, this cot puts pressure squarely on the fabric creating maximum comfort. Its surface is not stiff as it has a spring effect to it that reduces back discomfort even with long hours of sleep.
A Practical Kind of Cot
Wide enough to fit a full-sized adult, the Easy Cot measures 78 inches long, 31 inches wide and elevated 18 inches off the ground. It folds up to a sizeable 27 inches long structure that effortlessly stashes into its carry bag.
A single cot with a weight capacity rating of 330 pounds, this cot is accomodating to a wide range of individuals. You will find it suitable for you if you weigh anything less than 330 lbs.
Designed for portability without compromising on strength, the Easy cot weighs 21 lbs. Though not the lightest of the portable cots, its stuff sack features a shoulder strap to ease transportation.
Bottom Line
Uncomplicated and affordable, Easy Cot remains a top-choice camping bed for campers from all sorts of life. This cot is amazingly easy to set up and you will be able to have a nap in seconds. Aptly, this is a cot I can easily recommend to a friend who needs a camping bed that is easy to use.
2. TETON Sports Outfitter XXL Camping Cot
Foldable frame for easy setup, storage and transportation.
Extra-sturdy with a massive load capacity.
Features a massive size and can be comfortably used by couples and/or heavy individuals.
Best used with a sleeping pad.
The end-bars, though increasing sturdiness and stability, create some discomfort.
The TETON Sports Outfitter XXL Camping Cot is a remarkable choice for those who toss and turn while sleeping. It is huge, sturdy, comfortable and very versatile.
Irrespective of their weight, adults of all ages will find this cot irresistible.
Super Great Size and Weight Capacity
As a matter of fact, not so many cots in the market now are this big. You would be forgiven for thinking that this camping cot is a combination of two cots neatly joined to make a single cot.
And since size is nothing without sturdiness, this cot is not only about its massive 85" by 40" sleeping surface but also about its unbeatable 600 pounds weight capacity. All these are conferred by the cot's sturdy Aluminum frame, patented steel leg design and the poly canvas top.
Do you have the weight of Paul Bunyan? Would you prefer to share this cot with a loved one? Either way, this cot is an awesome choice for you.
Easy to Set Up
No one wants a camping bed that will take them hours to set up or disassemble. There is almost always no time for all that hassle in the wild. In a few minutes, you can set up this cot singlehandedly. All you need to do is unfold it, position, straighten up and finally lock the legs to secure. Sounds pretty easy, right? Well, that is pretty much what it is, easy-peasy!
Bottom Line
The TETON Sports Outfitter is a renowned leader in the outdoor equipment manufacturing industry. They have now set the bar higher with the TETON Sports Outfitter XXL Camping Cot. The cot is spacious, comfortable and sturdy hence a top choice for big people and couples who would love to share a camping night together.
3. KAMP-RITE Oversize Kwik Cot
Large size ideal for most people's heights
Very easy to fold or unfold
Sturdy and stable
Comes with side storage pockets to hold small items
Too "oversize". The cot is too tall and too wide, thus may feel bulky to carry around.
No locking mechanism on the legs
This oversize camping cot has a sleeping surface of 84" by 33" and can support a load capacity of up to 350 lbs. The Oversize Kwik Cot has a very easy assembly and folds down into a compact 43" x 10" x 9" package.
Unlike most camping cots, this one doesn't have any cross bars that might dig into your back at night. There are also no bars at the head and foot ends, which ensures that there's minimal sagging in the middle.
The Oversize Kwik Cot comes with a heavy-duty carry bag to transport and store in.
Sturdy and Stable
The Oversize Kwik Cot is made of durable, sturdy material for uninterrupted night's sleep. The frame is made of heavy-duty metal and is affixed firmly to allow easy unfolding/folding without any creaks.
The fabric has a 600 denier rating which is assurance enough for its high quality. The Kamp-Rite Oversize Kwik Cot is well designed to provide a taut sleeping surface with minimal gives for when you're tossing and turning at night.
Bottom Line
It's quite clear that the KAMP-RITE Oversize Kwik Cot goes overboard on the oversized front. Even when folded down, the cot is still quite bulky to carry around which is made even worse by the considerably heavy carrying bag. However, all this is compensated for with the comfort and sturdiness that this cot provides. It will especially be a good deal for tall people.
You can also throw in a foam mattress or sleeping pad to make this cot into an alternative bed for you or for your guests.
4. Coleman ComfortSmart Camping Cot
Easy assembly; just unfold and place the included mattress on top and you're good to go.
Very sturdily built.
Probably the most comfortable camping cot; offers a bed-like experience.
Comes with accessories like a cup holder to maximize usage.
Extras; one-year limited warranty, plus it supports most people's heights.
The fabric can tear easily mostly due to the tension created by the coil springs.
A high-quality product from a company with decades of experience is precisely what the Coleman ComfortSmart Cot is. This 80-inch by 31-inch camping cot is the closest you will get to a bed-like experience when camping or hosting a guest.
You can be assured of the cot's longevity and comfort due to its sturdy steel frame, coil-suspended top and included foam mattress pad. The extra-cushioned foam mattress will have you drifting away into a deep slumber in no time.
Superior Construction
The ComfortSmart camping bed has the most unique and functional design we have seen so far, starting from the heavy-duty materials to other built-in features. For instance, the cot top has a nylon mesh backing to enhance airflow and breathability.
The design of its legs make it friendly for tent camping. Nicely folded with soft edges, the legs will not damage the floor of your tent.
The teardown and assembly process is fairly easy as the cot folds and unfolds without much strain. We found the folded down version of the cot to be quite compact and it occupied very little space in the car trunk. Its 21.5 lbs. weight is as well manageable.
Bottom Line
A breakaway from the basic designs, the Coleman's ComfortSmart Deluxe camping cot tries its best to mimic the features of a home bed. The cot achieves this while still remaining functional and useful for car camping.
However, the addition of a coil-suspended fabric complicates things quite a bit. This is because the fabric is now more prone to tearing due to the built-up tension.
We also hope that the manufacturer will do something about the mattress as it tends to be noticeably noisy when sleeping on it. It may even slide off if you toss and turn constantly during sleep.
The Best Lightweight Camping Cots
Preference for a lightweight camping cot may be as a result of a variety of reasons. From weight limitations for activities such as hiking and backpacking to limited storage space in the trunk to carry a bigger camping cot, the reasons can go on and on.
Fortunately, the best lightweight cots ensure that you won't compromise on too many valuable features as you will see with our top picks below.
1. ALPS Mountaineering Ready Lite Cot
Lightweight and sturdy aluminum frame.
A very lightweight cot (under 5 pounds).
Comes with a carrying case to enhance portability.
Quick and easy assembly, especially with the corded legs and sidebars.
A little nudge is needed to get the legs into the O-rings, which may be tedious for some people.
To swiftly kick off our comprehensive list of lightweight camping cots, we have this remarkable camping bed from Alps Mountaineering. The Ready Lite Cot incorporates an ingenious design to ensure its lightweight-ness and sturdiness.
This camping bed has a wide sleeping surface that measures 78 inches by 28 inches. The surface is long enough to accommodate a height of well over 6 feet without much discomfort.
Lightweight and Easily Portable
Transporting and storing the Ready Lite Cot is quite easy thanks to its light weight which is about 4.8 pounds. Furthermore, Alps Mountaineering includes a carrying case to make the portability facile.
The easy teardowns and setup processes made using this particular camping cot even more worthwhile.
Sturdy and Comfortable Build
Aluminum is known for its sturdiness, durability and lightweight properties. The Ready Lite Cot is remarkably robust owing to its high-quality Ripstop fabric cot top and aluminum frame.
Surprisingly, the supported weight capacity for this camping bed is an impressive 300 pounds despite its feathery weight.
We also found the camping bed to be quite comfortable despite its ruggedness. The double-layered fabric keeps the night sweats away with its honeycomb design.
Lastly, the fabric remained taut all through its use while allowing a minimal give to enhance comfort.
Bottom Line
An elevation of up to 7.5 inches off the ground as achieved by this camping bed is enough to keep the elements and bugs away. The ALPS Mountaineering Ready Lite Cot also guarantees a fine mesh between lightness, comfort and durability.
However, assembling the camping bed could be further refined for a better experience. As it stands, you will require an opposing force to insert the legs into the O-rings.
A dull wedge or shoehorn can come in handy, to jam in the last leg into the holder.
2. Byer of Maine's Trilite Cot
Made of high-quality, strong and durable materials; a high-density Ripstop fabric, aluminum frame and steel legs.
Lightweight and easy to transport and store.
Made by a reputable company with decades of experience in the field.
The heat-treated spring steel legs require some effort to get them in and out of the frame.
Lightweight camping cots don't get better than this particular one from Byer of Maine. With its modest weight of 7.5 pounds, the Trilite Cot is a must-have for anyone looking to enhance outdoorsy fun with a lightweight camping bed.
The cot's top sits on aluminum frame and is elevated eight inches from the ground by steel legs. The design ensures comfort and protection from the elements without forgoing the cot's sturdiness and durability.
Well-built Body
The Trilite Cot has a recommended weight capacity of up to 250 pounds, which is ensured by its durable, sturdy construction. The aluminum/steel frame will also have no problem supporting heights of slightly over 6 feet.
Another impressive feature of this cot is its top, which has a heavy-duty Ripstop fabric with two straps, one at each end. The straps were especially helpful in holding the sleeping pad in place and avoiding slippage when sleeping.
Lightweight and Portable
The camping bed's weight is already pretty remarkable at only 7.5 pounds and the included stuff sack takes its portability to a whole new level. Folding down the camping cot into a compact size and storing it away into the bag was relatively easy and convenient.
Lightweight and easily portable, it is without a doubt that the Byer of Maine's Trilite Cot will be a favorite of many camping enthusiasts.
Bottom Line
Priding itself in ease of assembly, the Trilite Cot is a well-constructed, lightweight camping bed that has no serious drawbacks.
The durability and robustness of the cot easily make up for its relatively higher price tag. However, the cot is noticeably a bit narrow for side sleepers and the setups and teardowns can initially be quite tasking.
3. Redcamp Folding Camping Cot for Adults
Easy to set up.
Made of high-quality materials.
Very comfortable.
Not very portable, since the folded-down version is still noticeable and cumbersome to carry around.
The last cot in this category is the Redcamp camping bed, which comes with enough features to guarantee value for money. Its construction, as well as its assembly, are just one of a kind.
High-quality Construction
The camping bed has not four, not eight, but ten supporting legs! All of them have non-slip feet so you can be assured of maximum support throughout the night.
Steel tubing frame, Oxford polyester fabric, and a perfectly-sized sleeping surface make this cot ideal for people up to and slightly over six feet.
At only 14.7 pounds weight, the Redcamp cot can still support a load capacity of 250 pounds. Furthermore, the cot comes pre-assembled so setting up takes up less than 20 seconds. Its carrying bag enhances storage and transportation.
Multiple Uses
The sturdy construction and ease of assembly of the Redcamp camping bed allow it to be even more versatile. From camping trips, hunting to hosting overnight guests, the camping bed does it all.
To further enhance the experience, three differently-sized pockets on one side are included to help in storage of small items such as a tablet, a smartphone or magazines.
Bottom Line
For a robust, affordable and heavy-duty yet lightweight camping cot, you can't go wrong with the Redcamp Folding Camping Cot. The cot comes with minimal trade-offs to ensure you get the most value for your money.
The Best Packable Cots
These types of camping cots fold down or collapse into small compact sizes to allow for easy storage and transportation. Most of them will come zippered, with a carry bag, zippered, enclosed or tote-like, for even more convenience.
1. Timber Ridge Deluxe Utility Folding Cot
Designed without the uncomfortable end-bars.
Super-foldable and packable.
Made of rugged materials.
An ideal height for dressing.
Side storage bag in the newer model.
Quite heavy much as it packs small.
No locking mechanism for the legs. It is still stable even then.
Has a questionable durability.
Our first contender for the best packable camping beds is the Timber Ridge's XL cot. It features a beautiful, minimalist design and is built with top-notch materials.
The sturdy heavy-duty steel frame allows for support of up to 300 pounds while the 600D Ripstop polyester adds on to the cot's durability. The cot does weigh a little more than average, 24.7 pounds, but this does not hugely compromise on its mobility.
Portability
The camping cot's joints flex easily so you don't struggle folding or unfolding it during teardowns and assemblies. Additionally, there's an included heavy-duty carrying bag with a shoulder strap for easy transportation and storage of the cot.
The folded-down cot is also very compact, therefore, the frame won't rub against your shoulders when carrying it.
Bottom Line
If you are shopping around for a heavy-duty, durable, and yet comfortable camping cot, the Timber Ridge XL camping cot is a suitable option. The setups and teardowns are far less unnerving as compared to other camping cots.
Also, it comes with a carrying bag to help with the transportation and storage of the cot. However, carrying a weight of almost 25 pounds might be a bit tasking for some people especially backpackers or older citizens.
2. Alpcour Folding Camping Cot
High-quality build; double-layered polyester top and steel tubing frame.
A very lightweight and portable camping cot.
Has a locking mechanism unlike most camping cots in the same category.
Fixed head incline.
The included pillow has nothing to write home about.
This camping cot comes with all the bells and whistles you'd expect in a good quality packable camping cot. For instance, it has a heavy-duty steel frame, a double-layered polyester top and even a comfy head incline to top it all off.
The cot's sleeping surface measures about 75 inches long by 26 inches wide and is well-raised off the ground by up to 15 inches. The camping cot also folds-down to less than a third of its original size for easy storage and transportation using the included nylon bag.
Versatile
The Alpcour camping cot is meticulously crafted with comfort and durability in mind. This is evidently seen in the double-layered fabric top, which is meant to improve breathability.
Also, for that much-needed comfort, the camping cot has a headrest and a pillow. Side pockets are also included to help you organize your items while in the great outdoors.
Bottom Line
This camping cot seems to check all the boxes for a good quality packable camping cot. Well, not quite. Some stand-out features like the pillow and headrest seem like products of hastened decision making on Alpcour's side.
A thicker and plusher pillow, as well as an adjustable headrest, would have been a better way to go.
However, this Alpcour cot is, without doubt, a lightweight, easily packable, comfortable and affordable camping bed that is bound to meet most of your needs.
3. Osage River Camp Cot
Made of sturdy and durable materials.
Very lightweight and portable; making it useful for many scenarios like camping, sunbathing at the beach and so much more.
A comfortable cot; no crossbars in the middle
A bit narrower for side sleepers.
Slight noises when in use.
Weighing in at only 13 pounds, the Osage River camping cot is one of the lightest cots in our list of the best packable camping cots. The cot will unfold into a sleeping surface that measures about 75 inches long and 28 inches wide.
You will sleep safely off the ground, by 18.5 inches, away from crawling critters and other elements that might disturb your sleep.
Packing or storing away the camp cot is quite easy as it can fold down into a compact bundle, which is almost the same size as that of a camp chair.
Made of Strong, Durable Materials
Osage River camp cot features a carbon steel X-frame with a heavy-duty PVC-coated polyester fabric laid on top. The carbon steel excels at reducing ductility and increasing tensile strength of the material, which helps prolong the longevity of the product.
The use of heavy-duty materials allows it to support a load capacity of up to 300 pounds regardless of the user's sleeping style.
Bottom Line
A very lightweight, easy to set up camping cot that still guarantees comfort and even comes in three different colors. The Osage River camp cot balances every aspect of a good quality camping cot while keeping the product very light and portable.
The one areas that it misses the mark is probably the metal bars, as they feel slightly flimsy especially for such a high load capacity rating. You may also be put off by the chemical odor coming from the cot mostly during the initial uses.
4. KingCamp Lightweight Folding Bed for Adults
Has a sturdy and stable frame.
Easy to fold and unfold.
Functional in being a packable, portable camping cot.
Has a high-quality fabric top.
A little bulky, but well worth it in the long run.
Folding a cot that measures 74.8 inches long by 26.8 inches wide might sound intimidating, but that is not the case with the Kingcamp's camping bed.
The teardowns are easy and painless, plus storing the cot away is just as easy with the provided storage bag. The folded-down cot can fit in most car trunks and is less cumbersome to carry around.
Some extra features that make this camping bed stand out, even more, include; a slightly inclined headrest and a 3-in-1 pocket.
Stable and Durable Construction
This particular KingCamp's camping bed weighs only 16 pounds despite its frame being made of heavy-duty steel tubes. This is partly due to the incorporated triangle-structure design, which allows it to provide stability and support for a load capacity of up to 220 pounds.
Bottom Line
If the double-layered 1200D Oxford fabric top doesn't sell you on the product then the cot's feathery weight, durable steel frame, and portability definitely will.
The Kingcamp Camping Bed does so much right that it's difficult to pinpoint any drawbacks about it. To say the least, it is a military-grade quality camping cot that guarantees durability and comfort.
The Best Emergency Camping Cots
When disasters strike, it is important to be ready with the basics for survival's sake. These can be; food, medical supplies, tents and so on. Typically, an emergency cot comes in handy for temporary sleeping during those times when you are required to camp without prior plans.
It goes without saying that an emergency cot should be flexible, rugged and easy to set up. Plus, the cot cover should be just as strong to withstand the harsh conditions.
After considering such factors and more, we landed on these two disaster-ready camping cots:
1. Forfar Foldable Military Bed
Has an easy no-tools, no-assembly setup, and teardown processes.
It is relatively lightweight, portable and even comes with a storage bag.
Holds a load capacity of up to 260 lbs.
Lacks a locking mechanism for the legs.
Not ideal for people taller than 6 ft.
Yet another unfold-to-use cot, the Forfar camping bed predictably comes in a military green color. It weighs only 16.6 pounds, which is already a good indicator of its suitability as an emergency cot.
The camping bed has a fairly spacious sleeping surface, 71 inches long by 25.6 inches wide, that is elevated from the ground by up to 15 inches.
Its frame is made of a high-grade aluminum alloy, which dutifully holds the PVC-coated Oxford cloth in place. Additionally, you can fold this sturdy, durable camping bed and store/carry it away in the included storage bag.
Bottom Line
Whether you need a camping cot for the unforeseen circumstances or for the usual camping expeditions, the Forfar's camping cot is a solid option. This cot is made of high-quality, handpicked materials, to ensure you have a restful night's sleep wherever you are.
However, one thing that just couldn't fly under our radar is that the camping bed tends to rely on the body weight of the user to keep the legs spread out.
This is mostly due to the fact that it lacks a locking mechanism to hold everything securely in place. This slight annoyance may even cause it to wobble when in use.
2. Magshion Military Fold Up Camp Cot
Clever U-shaped steel frame design.
Comes with a storage bag.
Taut fabric top, enough to support an inflatable mattress or sleeping pad on top without sagging.
Not ideal for backpackers.
The sleeping surface is a bit narrow, so do take care when turning over during the night.
Right off the bat, two features that don't go unnoticed about the Magshion camping bed are; the U-shaped legs and the many colors to pick from. The design of the cot is not only aesthetically appealing but also practical.
You can pick from seven exciting color variations and still get to enjoy the U-shaped legs' effectiveness in weight distribution. Moreover, the U-shape design further ensures that cot's legs won't damage your tent floor.
High-quality Construction
No shortcuts are taken in the construction of the Magshion camping bed as it features a heavy-duty steel frame and a strong Oxford cloth top. When unfolded, the cot remains taut all through its use even with a load capacity of up to 300 lbs.
Rubber bushing is ideally positioned on the frame to provide firmer support. The construction doesn't use any middle bars on the sleeping surface, which is an essential feature for any good quality camping cot.
Bottom Line
The Magshion camping bed has a lot to offer. For instance, the availed underneath storage space, superior build, elevation from the ground are just a few of the features it promises. The cot's design is well-thought out to ensure maximum relaxation.
A minor shortcoming of this camping bed is that despite its load capacity rating of 300 pounds, a weight load of over 200 lbs. tends to bend the steel legs a tad, so be mindful of this when getting the camping cot.
Best Portable Camping Bunk Beds for Adults
This category refers to camping cots that can be attached together to form a bunk. It's a common style for kids' beds but considering the minimalistic spaces in camping tents, it's a nicely thought-out design for adult cots.
Essentially, you want a camping bunk cot that also allows you to use the cots as stand-alone camping beds.
Some desirable elements for a good quality bunkable camping cot include; a good clearance between the two cots, sturdy build, separate carrying bags, and easy assembly.
Below are two of the best portable bunk beds for adults in the market today:
Cot Name
Frame Material
Fabric Material
Dimensions (L*W*H)
Weight
Load Capacity
DISC-O-Bed Large Camping Bed
Steel
Canvas
79" x 27.75" x 32"
67 lbs.
500 lbs. (each)
DISC-O-Bed Cam-O-Bunk with Realtree
Steel
Polyester
[L] 82" x 32" x 36.5"
[XL] 82" x 39.5" x 36.5"
[L] 60 lbs.
[XL] 62.5 lbs.
[L] 500 lbs. (each)
[XL] 500 lbs. (each)
1. Disc-O-Bed Large Camping Bed
Multi-purpose; it can be reconfigured into a couch, double-stacked or used side by side.
Has a quick, easy and tool-free assembly.
Has a wide, comfortable sleeping deck.
Perfectly sized i.e. standard twin size.
Comes in three different colors.
Quite heavy to carry around, however, this is to be expected given the features the cot comes with.
The takedowns and setups can be tedious and intricate for newbies.
To start us off in this category is the Disc-O-Bed Large camping bed, which features top-notch craftsmanship and premium components. The overall design of the camping cot is a clear indicator of why the Disc-O brand is so much loved.
With over 30 years of experience in the field, the manufacturer utilizes its patented lock-in disc system to make the camping beds stick out above the rest. In fact, the camping beds are well-trusted for use in military bases and also during emergency relief scenarios.
Sturdy and Durable Build
The camping cots are made to be as rugged as is possible, which is mostly achieved by the use of powder-coated steel on the frame.
Additionally, the structure of the cot is rock-solid and can accommodate two people without the slightest creak. This is as long as the weight capacity rating of 500 pounds, on each bunk, is not exceeded.
Convenience
Portability is a major concern for most camping enthusiasts regardless of the type of camping cot being used. The Disc-O-Bed camping cot doesn't compromise on this, as it can be conveniently disassembled, stored and carried in the included separate storage bags.
Two organizers with zippered and open pockets are also included for each cot to help in storing small items. Plus, the organizers can be easily attached to the cot using a hook and loop or a Velcro system.
Lastly, cleaning and maintenance of the cot is easy-peasy since the materials used in making the sleeping deck dry quickly and are easily removable.
Bottom Line
While the quality of the cot is apparent given its meticulous design and showcased craftsmanship, the manufacturer seems to have missed the opportunity to go for aluminum instead of the heavy steel on the frame's construction.
Aluminum is lightweight, durable and would have not affected the already considerably high price tag. However, you still get to enjoy the camping beds' premium features despite its heftiness.
2. Disc-O-Bed Cam-O-Bunk with Realtree Xtra
Comfortable; there's no middle brace in the cots thus ensuring contoured comfort all through the night.
Sturdy build; made of rust-resistant steel and high-quality polyester fabric.
Has a no-tools assembly; so quick and easy that it can be done by one person.
Extras; it comes in a camouflage design and has an included carrying bag and some organizers.
The cots are quite heavy.
Setting it up for the first time can be tricky.
Yet another gem from Disc-O-Bed, the Cam-O-Bunk camping bed also features the unique lock-in disc system. Like its counterpart, this portable bunk bed is made of heavy-duty steel and high-density polyester fabric.
You will not need any gymnastic skills getting to the beds as elevation from the ground is just ideal. The clearance between the two cots allows you to sit up comfortably when getting off the bed.
Extremely Versatile
The Cam-O-Bunk packs at least three configurations in the relatively small frame. For instance, a bunk bed, a side-by-side style beds and a seating bench are a few of the configurations. Also, if you don't want to bring along the whole bunk bed, just take one of them.
These camping bunk cots come with separate storage bags and side organizers for holding small items. An extra add-on, longer-sleeved pocket, can also be purchased for holding a rifle or a fishing rod.
Bottom Line
The Cam-O-Bunk comes in a variety of colors, with the camouflage design being the most prominent, and can be bought in two sizes; Large and X-Large. The camping beds are very sturdy; enough to support 500 pounds on each bed.
The coolest feature of the Cam-O-Bunk is definitely the lock-in disc system which makes the whole setup process much more enjoyable and fast. So, if you don't mind the relatively heavy weight then this is a worthy, durable cot to consider.
Best Camping Beds for Kids
A kid-sized camping bed is a must-have for sleepovers, daycare centers, scouting activities, and family camping trips. You'd expect a good quality camping bed for kids to be comfortable, lightweight and sturdy.
Usually, these kid-sized camping cots come in a bunk style or a stretcher kind of design. Knowing small children, they will tend to move around a lot in bed and will definitely try to use the cot as a trampoline at one time.
Therefore, make sure to get one that is sturdy enough to withstand such inevitabilities. Also, get one that is easy to set up and that won't take up too much floor space.
To "survive" the kids when on a camping trip, make sure to bring extra beddings to counter issues like bedwetting, cold air underneath the cot and tent leaks.
Below are our best picks for kids camping cots:
1. Disc-O-Bed Youth Kid-O-Bunk Camping Cot
Portability; disassembly is easy and fast, and two zippered carrying bags are included for easy transportation.
Versatile; the cot has a modular design that allows it to be used as a bench, two single cots or as a bunk.
The sleeping deck materials are waterproof and machine washable.
Has a quick, tool-free assembly.
Tearing at the seams may occur.
It is a bit heavy for a kids' cot.
Available in vibrant colors such as lime green, navy, red and teal blue, the Youth Kid-O-Bunk is a bunkable camping cot from the well-known Disc-O-Bed company.
With convenience in mind, the bed comes with two organizers and two carrying bags, one for each of the cots.
Multiple Uses
The bunk bed is extremely versatile as it can be reconfigured into different styles. Without the need for any extra tools, you can detach the two cots for separate use or even transform them into a seating bench.
The "famous" lock-in disc system, as well as included accessories like locking straps and stack adapters, ensure that the setups are quick and worry-free.
Made Of Strong Materials
Made of a rust-resistant steel frame and a high-grade polyester cot cover, this Disc-O-Bed camping cot for kids can endure the roughest of treatments by kids.
In fact, the cots can hold up to a whopping 200 pounds of weight, which is quite impressive for a kids' camping bed. Last but not least, the frame doesn't have any middle brace, which ensures a contoured comfort for the kids.
Bottom Line
In general, Disc-O-Bed does a great job with the Youth Kid-O-Bunk. This is apparent with the camping bed's ease of assembly, cleaning, and portability.
However, the creative concept of configuring the cot into different forms doesn't live up to the hype. This is especially the case for the bench configuration since the bar (backrest) prevents it from being used as a comfortable seat.
2. Regalo My Cot Toddler Bed
Quick and easy assembly. The teardowns are just as fast.
Has a waterproof and easily washable top sheet.
Available in gray, pink and royal blue colors.
The locking mechanism is not very effective; in some cases, the cot may start to fold by itself if no weight is applied to it.
A cut above the rest, the My Cot camping bed from Regalo is a very popular kids' cot for picnics, camping, sleepovers and nap time.
The sleeping deck is at a safe height of nine inches off the ground, which is an adequate distance to keep crawling critters and other elements away. Plus, your kid won't struggle to get in and out of the bed.
The cot's canvas top is comfortable and further reinforced with a bed liner for extra cushioning. A washable sheet is also set on top for better cleaning and maintenance.
With the Regalo's My Cot, there will be no hair-pulling frustrations as the cot is fairly easy to set up, to clean and to transport.
Convenient
The cot's creative fold-and-go assembly system makes it extremely easy to use, plus you don't require any tools to set it up. Instructions on the same are also included in case you need them.
The mechanism also allows for quick teardowns, actually, you can fold down the cot in a minute or even less. Additionally, a carrying case is included for storing and transporting the cot.
Bottom Line
Regalo's My Cot camping bed offers a safe, comfy place for your toddler to play and take naps in. It offers a lot of convenience in terms of usage and transportation.
The cot promises on comfort, versatility, and durability, all of which it delivers with very few shortcomings. Notably, the cot's middle part pokes out slightly higher than the rest of the sleeping surface plus the locking mechanism is not very reliable.
Else, the My Cot camping bed is a good option for a kids' portable cot.
3. Joovy Foocot Child Cot
Very easy to set up and take down.
A lightweight and portable kids' camping bed.
Includes a side pocket to store toys, a flashlight, and other small items.
The middle posts pull the fabric a bit too tight, which can be quite uncomfortable for kids.
Available in vibrant colors like blueberry, pink, green and orange, the Foocot kids' cot will liven up any camping trip or sleepover.
The cot's sleeping surface measures a modest 48 inches long by 25 inches wide with an elevation off the ground of about 9.5 inches.
Sturdy yet Foldable Construction
The Joovy Foocot cot is made of strong nylon fabric and a sturdy steel frame, enough to firmly support a weight capacity of 75 pounds. When the playdate is over, you can easily fold down the cot and slide it into the included nylon travel bag for easier transportation and storage.
Bottom Line
Having a wide variety of colors to choose from is an underrated feature when it comes to camping cots. Fortunately, the Joovy Foocot cot not only provides easy assembly and portability but also comes in many colors to marvel upon.
Overall, the cot offers great value for money without many compromises.
Best Camping Cots With Tents (Tent Cots)
A relatively new entrant into the market, the tent cot is a two-in-one bed-cum-tent that features a camping cot enclosed in a tent. Whereas many (if not all) one person tents and even two person tents might not allow you to use a camping cot in them, tent cots are a different story altogether. Therefore, tent cots are revolutionary as far as camping and other outdoor adventures are concerned.
The combination of the two most basic camping equipment in one means that you save not only on your backpacking space and the cost but also on the bulk and weight of your equipment. Here are some of the most popular tent cots and which you might want to consider in your next camping trip:
Kamp-Rite Oversize Tent Cot
Two-in-one tent and cot increases efficiency while decreasing inconveniences.
Easy to set up and very comfortable to lie on.
Comes with protective features to fight off bugs and other elements.
Available in two colors; grey and green.
Heavy and bulky to carry around, especially when going on long trips.
The rainfly is a tad low in height which makes temperature control difficult.
We did not like the fact that the poles look too few; adding two more would make it perfect.
With a favorable height of 11 inches, this tent cot's bed is well elevated from the ground hence keeping you off the disturbances of bugs and snakes. It has a favorable sleeping surface size of 96 inches by 32 inches and can bear up to a maximum weight of 350 lbs.
The comfort is enhanced further by its 210D Nylon tent that provides adequate shelter from rain and other undesirable environmental disturbances.
Versatile and Strong Construction
Our most favorite feature of the Kamp-Rite Tent Cot is its versatility that allows you to use it as a lounge, a chair or a ground cot. The versatility, coupled with the fact that it is super easy to set up, means that your backpacking tent cot is a thing you will enjoy the most in your camping trip.
Another addition to convenience is that a carrying bag is included for storage and transportation purposes.
Bottom Line
The Kamp-Rite Oversize tent cot provides comfortable sleeping quarters, which are perfectly elevated from the ground. The tent cot effectively keeps off crawling critters and bugs, thus ensuring you have a restful night's sleep.
Like most tents, you are bound to experience the usual shortcomings of tents such as poor temperature control. This is perhaps made worse in a tent cot like this because of the small inside-tent space. Additionally and in general, condensation is not well handled in tents of smaller heights like in this particular product.
However, as far as tent cots go, the Kamp-Rite brand is well known for its durable and comfortable tent cots.
2. Winterial Double Camping Tent Cot
Solid and sturdy build.
Has entry doors on both sides.
Ideally elevated from the ground, away from critters.
Large sleeping surface and ample head clearance when getting off the bed.
Heavy and bulky to carry around.
Setting up can be frustrating and in most cases, it's not a one-man's job.
This camping cot can be morphed into a tent by attaching the included tent with Velcro tabs to the collapsible frame. The Winterial tent cot makes a perfect off-the-ground sleeping platform for any outdoorsy activity thanks to such useful features.
Useful Features
The tent cot has up to four entry points for maximum convenience, plus the entries are all covered with mesh for protection against bugs and mosquitoes.
The included rainfly has an awning at the front, which helps improve on ventilation when it's raining and also acts as a shade when it's sunny.
Bottom Line
The Winterial camping tent cot comes packed with enough features to improve your camping experience. You get to sleep on a comfortable and elevated surface, effectively protected from the harshness of the outdoors.
A solid and sturdy cot that comes with enough features to make the best out of your camping trip, the Winterial Camping Tent Cot provides elevation from the ground and thanks to the included rainfly, it is well-protected from rain.
While the tent cot is solid and sturdy, it's quite heavy and bulky to carry around. Also, the included carrying bag just doesn't match up with the cot in terms of quality.
Best Double Camping Cots/Queen Size Portable Beds
Bringing even more homey features to the great outdoors are the double camping cots. These types of cots have the usual features as present in other cots, but with a wider sleeping surface that can accommodate two people.
With a camping cot for two, you and your partner don't have to sleep in different cots anymore. Just ensure you go for a sturdy cot that supports and evenly distributes both of your weights across the bed.
Below are the results of our intensive and extensive research on finding the best double camping cots:
1. Coleman Queen Airbed Folding Cot
Comfort meets sturdiness; it is the best blend of a cot and an airbed yet.
Offers unrivaled convenience owing to the included side tables, carrying bag, and its perfect height off the ground.
Avails some extra storage space underneath the cot.
Heavy and clunky to carry around, but it does have rollers to make it easier to move around.
Has some of the expected airbed inefficiencies like deflating overnight over extended usage.
Taking it to a whole new level, Coleman fused the benefits of a camping cot and an airbed to bring forth their airbed folding cot. This double camping cot balances the practicality of a camping cot and the comfort of an airbed in a seamless manner.
The cot has a sturdily built steel frame and an inflatable airbed laid on top. The airbed has side tables on either side and can be inflated using the included battery pump. The double lock valve is also a lifesaver as it helps you deflate the airbed in a matter of seconds.
The frame is robust enough to hold up to 600 pounds and spacious enough for two people of heights up to 6 ft. 2in.
As expected, a carrying bag is also included in the bundle to help transport and store the cot.
Best of Both Worlds
The Coleman Queen Airbed Folding Cot is one of the few products that successfully combine the comfort of an airbed and the sturdiness of a camping cot.
The airbed is quick to inflate and won't deflate on you through the night due to its airtight system. To top it all off, the camping cot has a durable yet comfortable fabric top.
The Most Comfortable Camping Cot?
To further sweeten the deal, Coleman greatly focused on the overall comfort of the product. Apart from the cozy airbed, the cot also utilizes a coil system to improve on the support and comfort of their queen-size cot.
Lastly, if you toss and turn during sleep, you won't have to worry about the airbed sliding around the frame since it is fastened into a sewn-in pouch.
Without a doubt, this is one of the best double camping cots you can find in the market today. The materials used are durable and sturdy without much compromise on comfort.
It is expected that double camping cots will be considerably heavier than other types of cots. The inclusion of an airbed also slightly affects the performance of this particular cot.
Luckily, you can always swap it for a comfy foam mattress or sleeping pad further down the line.
2. Kamp-Rite Double Kwik Cot
Very sturdy and strong; it can support a load capacity of up to 550 lbs.
Made of durable steel frame and high-density fabric top.
It can be collapsed into a small compact package for easy transportation and storage.
Has a middle bar, which may limit its use as a double cot.
Quite heavy to carry.
The Kwik double camping cot looks like two camping cots joined together to make one large sleeping surface. The surface, which measures 82 inches long by 55 inches wide, is huge enough to accommodate up to two people comfortably.
A true camper's delight, the Kamp-Rite's Kwik cot reduces the need to carry too much gear when camping especially when traveling in a large group. It gets you off the ground and provides unparalleled support and comfort all through the night.
Very Sturdy Construction
The cot's cover is made of strong polyester fabric and the frame is made of sturdy and long-lasting steel. Plus, the camping cot is rugged enough for use over rocky and uneven camping sites. It can also be used as a temporary bed for overnight guests.
Bottom Line
The middle bar might just be the deal breaker for this camping cot as it occupies a considerable space in the middle. However, a comfy sleeping pad should do the trick in easing the discomfort.
Buyer's Guide to Choosing the Best Camping Cot
Simply picking the most popular or the most affordable camping cots in the market would have greatly biased this review. Instead, we opted for a more thorough approach by checking the various key factors that one would look for in a good quality camping cot.
Some of these factors are as follows:
Sleeping Platforms
First, we need to acknowledge that there are other alternatives to camping cots such as hammocks, air mattresses, and sleeping pads. Also, the said sleeping platforms do have their own strengths on some aspects as compared to a typical camping cot.
Therefore, it is prudent of you to evaluate your needs beforehand to help you figure out the most suitable sleeping system for you. Usually, sleeping systems will differ in terms of firmness, elevation, cushioning and whether they can fit in a tent or not.
Keep in mind that a sleeping bag will be required for either of the sleeping platforms.
Camping Cots Vs. Hammocks
Both are perfect in getting you off the ground and can be used in many ways. Camping cots offer a bed-like experience while hammocks apply a more novelty approach for a good night's sleep. With a hammock, you can rock yourself to sleep while enjoying gentle breezes.
Hammocks excel at being extremely lightweight and portable as they can be packed into very small packages. The setup process is also quite easy when dealing with a hammock. However, they are simply not practical if you intend to use them for longer periods.
They are best preferred for cool, warm weathers and will require you to purchase extra accessories for a better experience. On the other hand, a camping cot will fit in a tent and can come in a double size.
There is also a wide variety of camping cots today, thus you can be assured that you will find the right one for you.
Camping Cots Vs. Sleeping Pads
A sleeping bag goes hand-in-hand with a sleeping pad to make sleeping on the ground a bit more bearable. The lightness and portability of this combo makes it especially very popular with backpackers and hikers.
Sleeping pads tend to offer better insulation than airflow, which is well managed by a camping cot. Waking up in the morning will be a much better experience when using a camping cot as opposed to a sleeping pad.
Also, camping cots will offer you that much-needed extra underneath storage for your boots and other belongings. Lastly, if sleeping on the ground makes you squirm then a camping cot is what you should be looking for.
Camping Cots Vs. Air Mattresses
Air mattresses are made of plastic or rubber and can be deflated and packed away in small compact sizes. Apart from using them as a sleeping platform, air mattresses also make for a fun water toy due to their buoyancy.
Typically, air mattresses are slightly thicker sleeping pads that use air to prop you off the ground. The air in them provides comfort and insulation from the cold grounds throughout the night.
Air mattresses suffer the same shortcomings as sleeping pads as they are mostly placed on the ground. Plus, they must be inflated to use whereas a camping cot can be easily set up and disassembled.
You will also never have issues of overnight deflations as is prevalent in air mattresses. Air mattresses are mostly preferred for use over short periods otherwise a camping bed is more practical.
Materials Used for Construction
Frame and Legs
A good quality camping cot should have a rust-resistant, durable yet lightweight frame material. Aluminum tends to check all these boxes but can be a little costlier. Steel is also a good alternative as it is sturdier, but can be significantly heavier.
The folding mechanism should be easy to operate without the need to use any extra tools. Be sure to check the positioning of the cross bars and joints on the cot as they can heavily compromise your comfort in the long run.
The most common designs for the legs are the X-shaped and the U-shaped leg styles.
X-shaped legs are mostly found in heavy-duty models and can support heavy weights without the slightest creak. U-shaped legs are specifically designed to help distribute the sleeper's weight more evenly across the cot and to protect tent floors against damage.
Rubber bushing or feet on the legs is a must-have for your camping cot of choice. This is because they help maintain firm support and protect the tent floor from being damaged by the legs.
Fabric Cover
Nylon, polyester, and canvas are the most common fabrics used on camping cot tops. Canvas tends to be heavier and a bit harder to clean when it gets dirty while Nylon or polyester fabrics offer better insulation and will keep you warm all through the night.
Canvas is considered a classic by many camping buffs due to its extensive use over the decades.
A denier rating (D) is sometimes availed by the manufacturer to give you an idea of the resilience and strength of the fabric. The rating is a unit of measurement that is used to determine the thickness of the individual threads used in creating the fabrics.
A higher denier rating is always better as it means that the fabric is thick, sturdy and will last a long time.
Ripstop and Oxford terms refer to the type of stitching used on the fabric. Ripstop fabrics are made to be tear and rip resistant while Oxford stitching makes the fabrics durable and wrinkle-resistant.
Design
Size
Camping cots come in a wide range of sizes, which are mostly derived from home-bed sizes. The size of a cot refers to the length, width and height dimensions of the camping bed. A wider cot may be more ideal if you move around too much in bed.
The dimensions of the cot when folded and unfolded can also help guide you on the overall portability of the product.
Weight and Portability
The weight of the camping cot will mostly be determined by the size and types of materials used. With regards to materials, cots with steel frames and legs tend to be much heavier than those with aluminum ones.
The weight directly affects the portability of the camping cot. So, if portability is a priority to you then you are better off with a lightweight camping cot (below 20 lbs.), preferably made of an aluminum frame.
Ease of Assembly and Disassembly
The ideal cot should be quick and easy to tear down as well as to assemble. It will be much more convenient if the setup process does not require the use of any extra tools.
Camping cots with X-shaped legs tend to be trickier to assemble and may even require the use of extra tools. On the other hand, those with U-shaped legs are easily collapsible and may even implement a simple unfold-to-use operation.
Load Capacity
The manufacturer recommends a set load capacity, which is the maximum weight the cot can handle without sagging too much or breaking. It is advisable that you stay well below this rating for a comfortable experience.
Other Elements
Comfort
Today, the most comfortable camping cots steer away from use of end bars and cross bars. These cots apply pressure squarely on the fabric top and try to avoid use of additional sleeping gear such as sleeping pads and blow up mattresses.
Still, there are a few comfortable cots that come with foam padding and air mattresses. The most popular cots known to do this are the Coleman ComfortSmart and the Coleman Queen Airbed cots. Much as they increase the comfort of a cot sleeping on it, the additional elements tend to add on weight hence hampering portability.
You will want to keenly scrutinize the design and the architecture of a given cot to figure out how comfort is achieved and whether or not the attempt creates inconveniences.
Price (Budget)
Price is usually not a very reliable metric for gauging the quality of any product. Thus, we felt it was best to use price as a last resort tiebreaker when comparing any two similar products with regards to their features.
Again, in most cases, it is more practical for a customer to start off with a budget for any product and move on from there.
Brand Reputation
Thanks to the information age, consumers are more vocal about their experiences with various products today more than ever before. Online forums and a quick search can help you zero in on a more suitable camping cot tailored to your needs.
Some notable brands in the camping cots arena include Colemans, Byer of Maine, Disc-O-Bed, Teton Sports, Kamp-rite and so many more.
Warranty and Return Policies
In general, a company that offers long warranty covers and friendly return policies is mostly a good sign that the company stands by the quality of their product.
It also protects you from suffering a loss in case the camping cot is defective or not up to standard.
Conclusion
Camping cots come in many forms and types, ranging from bunk-able cots, lightweight cots to even packable cots. You can always be assured that you will get a suitable camping cot to meet your needs.
It is our hope that with the information shared above, you will be able to discern best camping cot for you. Leave a comment below to let us know what your thoughts are.
Check Other Related Products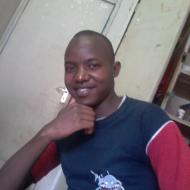 ABOUT DANIEL MSANII
When he's not camping or adventuring the outdoors, you'll find him grinding hard on his keyboard to put up some super-awesome content on campingmaniacs.com. Starting off on camping escapades back in 2011, he has grown fond of the activity over the years. His exposure to a myriad of different camping terrains, gear and the outdoor atmosphere has hitherto changed his perception of the entire outdoor life. He enjoys sharing the experiences of his adventures and gear reviews with the awesome camping community on this platform. Read more about us.