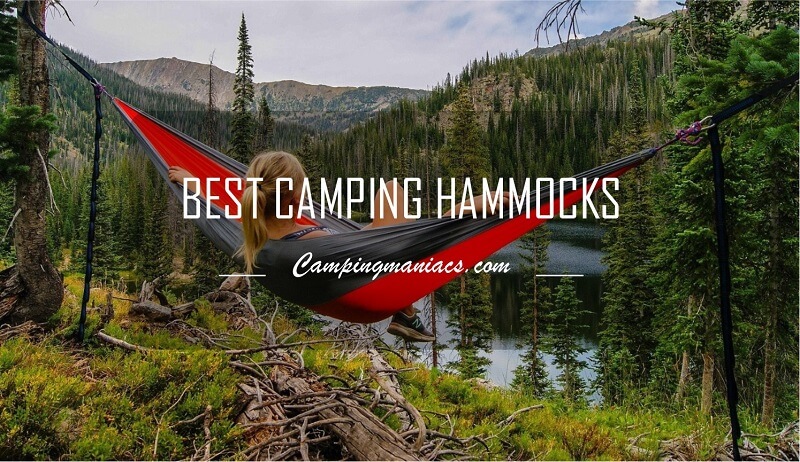 Best Camping Hammocks (2019 Reviews Plus Buying Guide)
Okay, it's confession time. I grew up under care of a single mother hence my life was hard enough. I was never exposed to excursions, hiking or camping at a younger age. Therefore, my intention when I grew up was to make the most out of the opportunities I would lay my hands on. Today, I'm a camping maniac and hammocks make me happier than I should be.
Believe me, a camping experience can never be made worthwhile without the adventures of laying hammocks and rest on tops as you watch the wild below. And, since every camper might want to experience this feeling their finances notwithstanding, we commit ourselves to providing you the best reviews for the most affordable to the most high-end camping hammocks. But one thing stands out: we select only the best from a multitude of hammocks and you will never go wrong by relying on our opinions.
Types of Hammocks
Hammocks exist in a variety of forms basing on factors such as usage and material. Some of the hammock types include:
Rope Hammocks

Just like their name suggests, these are crafted from cotton or synthetic ropes. Those made with cotton tend to be softer and are not itchy to the skin like synthetic ones. Further, cotton hammocks provide additional comfort, require little maintenance and are easy to clean.

Camping Hammocks

Intended particularly for outdoor usage by campers and travelers, these are known for being durable even in the harshest of conditions including rain and snow. They are usually lightweight and with smaller foam factor for easy packing on the go.

Fabric Hammocks

These are hammocks made from comfortable fabric including cotton or nylon. These can be made in a variety of colors or designs. Hammocks of this nature are ideal for relaxation and affordable for everyone. They usually come with different price tags.

Chair Hammocks and Swings

For added convenience, these do not take up much space. You do not need poles or trees to set your hammock up. And you can get one in a variety of styles. Options include snug fit chairs and well-defined designs with added padding.
What Kind of Material Are Hammocks Made of?
When making a quick pick for your camping, the type of material for the hammock is very important. It determines how durable and comfortable the hammock will be when you are out there. So, pick wisely. In the olden days, hammocks used to be made from woven branches and tree fibers. But times have drastically changed. In this era, there are a variety of material from which hammocks are made, these include:
Cotton: a natural material which is an excellent choice for breathability and ideal for humid conditions.
Synthetic fibre: these include nylon and polyester and work best while camping due to resistance to UV radiation, rain or cold.
Duracord: which is used exclusively for the hammock rope and bar style.
So Which Are the Best Camping Hammocks to Buy in 2019?
Legit Camping - Double Hammock: Best Bang Per Buck
Ever tried going camping and wished you had a large portable hammock that hasn't ripped your pockets off? The Legit Camping – Double Hammock will be a catch for you.
This cheap hammock is made of lightweight parachute material making it easy to carry. It has a spacious design and a capacity of 400 pounds to make it one of the greatest camping companions. It comes with included nylon straps which you can use to wrap around trees. The steel carabiners enable you to have a peaceful sleep without any surprises. More so, it comes with a lifetime warranty in case you are not satisfied.
With its huge capacity, your comfort is guaranteed with the Legit Double Hammock. Even if you are 6' tall, you will have plenty of room. There's also enough room for you to sleep diagonally if you so wish.
This hammock is made with breathable nylon material, so you will not experience any irritation on your back due to overheating in summer. The main body of this hammock is wide enough, and its stitching does not hurt your back.
Pros
Can be set up in less than 4 minutes.
Wide enough making it comfortable.
Sturdy enough to withstand frequent usage.
Lightweight hence easy to carry.
Clear and informative user manual.
Cons
Straps are a little bit short.
Bottom Line
For those who like roomy, comfortable yet lightweight hammock, the Legit Hammock is definitely a catch. It will be perfect for a couple planning a camping, hiking or any other outdoor activity and want comfort in their trip.
---
Lamoo Single Parachute Camping Hammock: Most Durable
Give freedom to your outdoors life with this Lamoo Single Parachute Hammock. Made with 100% high-quality parachute material, it's easy to clean and dries up really fast. Taking 2 or 3 minutes to hang up, this hammock is soft to touch and will give you a comfortable outdoors experience. Rock back and forth in this hammock; there is no need to worry about any surprises. The material is not noisy either. It's easy to carry having a weight of 15 Oz, you only roll it into a size of a ball, and you set off.
This hammock is made from strengthened breathable parachute material. The product is extremely lightweight but so strong. It's accompanied with strong carabiners manufactured from high-grade steel and a pair of nautical grade ropes. This hammock can hang everywhere, be it a pole, tree or boat mast. It comes with no tree straps but that's no problem, a thick rope, paracord or webbing would work perfectly thereby giving you 100% safe relaxation time.
Pros
Lightweight and breathable 210T nylon material.
Triple interlocking stitching.
Easy to set up and carry.
Great compressed size.
Soft to touch.
Cons
No tree straps included.
---
TNH Outdoors Premium Camping Hammock: Best Rated
If you are in for a superb quality at an affordable price, then the TNH Otdoors Premium Camping hammock is for you! With a high quality nylon as its main material, this hammock is made to last. The material makes the hammock so lightweight and breathable while feeling as soft as silk all at the same time.
If you need a balance of quality, size and price, the TNH Outdoors Camping Hammock will be the definite catch. While other brands might charge you for the straps, the TNH comes with straps as part of the package. Now if you asked me, I would be willing to go with a product which includes an additional part of an equal value even if its quality was a bit compromised. But with the TNH Hammock, the quality is in-tacked hence you get double the bang for your buck!
What I love most about the TNH is that it is built by real outdoor junkies. While you might want to think that most of the outdoor products are build by people who are complete novices about the backcountry, this is not the case with the TNH Premium Hammock. Quick setup, ability to stand the harshness of the backcountry, backpack lightweight and versatility are all packed in this hammock and its outstanding ratings are something to go with.
Pros
Lightweight.
High-quality nylon material.
Options for double or single capacity.
Decent 9 feet straps included.
Cons
The single capacity counterpart is not as comfortable.
---
Element Outdoor Parachute Hammock
Element Outdoors Hammock is a stylish product which comes in a range of colors. You can have your hammock in Black/Black, Red/Grey or Navy/Khaki. Designed from 20T Nylon material, this hammock is lightweight and compact but maintains its strength and breathability.
No compromise on size
If you need a hammock with enough room, look no further. This hammock is 8 feet long, 4 feet wide and one solid piece. It comes in single size holding 400 pounds and double size which can accommodate 600 pounds. You will not get much comfort anywhere else. However, do not let the size of this product fool you, it weighs only 25 ounces! Ideal for two people hanging out. You can either lie down or sit side by side to enjoy the comfort of this hammock.
Extra perks
Every hammock comes with 2 Hammock Tree safe straps to help you set up quick and easy. You also get 2 carabiners all included in a stuff sack. This hammock further comes with all the camping equipment you need to set it up. There's even an extra rope to help you hook up your hammock in case the trees are further apart.
Pros
Light weight but compact.
High quality and durable 1210T Nylon material.
Supports two people (up to 600lb.
Comes with necessary hardware to setup.
Comes in a range of colors.
Extra rope for hook up.
Reasonable price.
Bottom Line
Enjoy a great summer chill while out camping, hiking, backpacking, traveling or backyard relaxing in this strong and comfortable hammock.
---
TALONITE Portable Double Camping Hammock
Talonite camping hammock is an amazing product which has it all. Ultra-light, great size, colorful, portable, durable and breathable, this hammock will take your breath away. The makers of this product wanted to set a standard for its competitors and they ended up giving you a pack that will surpass your expectations.
Durability and strength
Made from weather resistant Nylon 210T, it comes with interlocked triple stitched seams. This enhances its capacity and it can accommodate 660 pounds! More to that, there is a 2.7-meter Sextuple Stitched per strap strong enough to hold 2204 pounds! Its sturdy parachute fabric plus strong hook holder will make you feel safe and secure. The texture is soft but sturdy, it's comfortable that you will get napping for hours.
Easy set up and take down
Hanging up this hammock is super easy. You will get plenty of slack both in the cord containing the carabiner and the straps. You will not get fussy in any way when selecting your trees. Even if you have never used a hammock before, this one is a piece of cake. The setup is obvious and straightforward that you will get done in less than 4 minutes. There is no need to use a user manual. Take down is easy as well, only takes 3 minutes. The thin fabric of this hammock can easily get rolled into a ball, and you will get no struggle re-packaging it.
Expect a few surprises
You will be surprised when you receive this hammock. It comes in an extremely small package, a bit bigger than you hand. But you will be amazed at its functionality. Though the fabric is extremely thin, it can bear 660 pounds without tearing! The stuff bag that comes with this hammock turns into a side pocket where you can keep your keys, bottle, mobile phone or glass. It also comes with its own mosquito net. This keeps you free from bugs and mosquitoes.
Pros
Strong and durable; high-quality weather resistant 210T Nylon.
Weight capacity is 660 lbs and fits 2 adults.
Light and comfortable parachute material
Versatile.
Easy to carry and clean.
Triple stitched seams.
Easy set up and take down.
2 secure Hammock Tree Straps.
Cons
Does not come with a user manual.
Mosquito cover is not removable hence can be a bother at times.
Bottom Line
Carry this hammock if you are going hiking, beach gardening, camping or backpacking. What's more, this product is multipurpose. You can use for other purposes apart from sleeping including as a ground mat, swing, yoga mat, tent, sleeping pad or cradle.
---
Winner Outfitters Double Camping Hammock
Made of thick durable material, the Winner Outfitters Hammock lives to its name. It's one of the larger hammocks in the market but costs much less. This hammock is so easy to set up even if you have no experience, it will take you less than 7 minutes. Its design is very intuitive, and you will be able to figure it out quickly.
Pocket-friendly price
Coming with two ropes, two tree friendly straps and two steel carabiners, this is a great bargain. You will be blown away by the price of this product. It's one of the best hammocks on the market with high-grade parachute material. The hammock is so cozy that sleeping in it will make you feeling at peace.
Pros
Strong and durable; high-quality weather resistant 210T Nylon.
Easy to set up and pack up.
Reasonable price with good quality
Very comfortable and easy to hang.
Good color selection.
Cons
Slightly heavier than other models.
Limited color selection.
Bottom Line
The Winner's Outfitters is best suited for those who value durability at a much less cost. In as much as it has limited color selection, the hammock is packed in what I consider good color. Its comfort, ease of setup and friendly price outweigh the little cons. It is truly worth a bargain.
---
Gonex Portable Outdoor Camping Hammock: Lightweight but Sturdy
Gonex Hammock is one of the latest products in the hammock market. It comes along with a portable stuff pack and it is very easy to use. This product is durable, environmentally friendly, and cozy on top of the fact that it can be set up pretty quickly. It is made from high-quality nylon parachute material, making it able to support up to two adults.
Do not get fooled by its super lightweight. This hammock is small but exceptionally strong. Working with this hammock is hassle free; there are neither ropes nor knots to be tied. It comes in an incredibly light packing which you can carry everywhere. You will love taking this product with you to the beach and enjoy laying in reading. Easily expose it to direct sunlight to dry when it gets soaked and within a few minute you will be ready to go.
Pros
Super lightweight weighing same as an iPhone 6.
Sturdy and cost effective.
Comes with durable stuff sack made with sturdy stitching.
High-quality nylon, strong enough to support two normal weight adults.
Quick drying and easy to wash material .
Easy to set up.
Cons
Thin material cannot support usage in cold weather.
Straps are somehow short.
Bottom Line
Because of its lightness, this hammock is popular among backpackers, beach travelers, camping enthusiasts and outdoor explorers. All its accessories are conveniently fitted in the carry-all stuff sack which is portable for all your adventures.
---
Neolite Trek Camping Hammock: Environmental Friendly
The Neolite Trek hammock is worth considering for serious outdoor campers for its lovely features. The product comes with all its hardware including ropes, knots, and a stuff bag. With two strong steel carabiners, you can set it up fast and easy. Two strong 6-inch ropes and tree friendly sleeves are also included in the pack.
This hammock is made with strong, quick drying and breathable woven nylon. It's constructed with heavy-duty triple interlocking stitching. Additionally, it comes with a drawstring stuff sack which you can use to store your equipment and other personal gadgets. To ease setup, strong steel carabiners and hang ropes are a bonus. Most of all, the hang cords come in a different bag for easy storage. Help conserve the environment when you use this tree friendly hammock. Its rope sleeves are designed in a way that they leave the trees where you hang the hammock in good shape.
Comes in a complete pack
You will love the Neolite since it comes with everything ready to use, a plus for this product since others in the market charge you extra when you purchase components. The Neolite comes with straps, carabiners and ropes in an integrated stuff sack. This will ease set up and give you ample time to enjoy your camping experience.
Pros
Easy and quick setup.
Compact and ultra-light body.
Waterproof quick drying breathable nylon material.
Updated tree friendly rope sleeves.
Integrated stuff sack for storage.
Comes with all additional hardware.
Well-constructed having triple stitched seams.
Comes with pre-knotted support ropes.
Cons
Does not include a bug screen.
Heavy duty steel carabiners are sharp and may cut into the rope.
Strap needs re-adjustment after the first usage.
Bottom Line
Consider this lightweight Neolite hammock as an ideal one for camping, travel or backpacking.
---
Eagles Nest Outfitters - DoubleNest Hammock: Quick and Easy Setup
Eagles Nest Outfitters is a lightweight and portable hammock to cheer up your camping experience. It's made from high tenacity nylon which is breathable and also has triple stitching. It can hold a maximum weight of 400 pounds and is wide enough to accommodate two occupants comfortably. When on the move, you just stuff it easily into the included compression stuff sack. What's more, this piece comes in a range of cool colors.
This hammock can easily be set up at the blink of an eye. It comes with Aluminum Wiregate Carabiners plus nautical grade line. With these, you can quickly and securely attach the DoubleNest to masts, trees, poles or walls. On set up, you can easily adjust to your preferred angle. It's made from durable and breathable nylon taffeta material, and, for many years, you will not have to worry about replacing it.
Pros
Lightweight and portable.
Easy to set up or put down.
Keeps you cool on warm days.
Large enough to accommodate two people.
Side pockets to keep your stuff.
Made from durable, sturdy fabric.
Cons
Slightest breeze will cool you down.
Bottom Line
This hammock works well for multiple uses including hiking, boating, camping, back-yarding, and relaxing or when traveling. Nothing beats it for versatility and durability.
---
Camping Hammock Buyer's Guide: What Should You Consider?
Before making a judgment about a hammock, there are some important things you need to consider. Have a look at the following:
How Much Does It Weigh?
It's such a big deal if you purchase a hammock which is going to add a few ounces to your back. Your backpack will end up feeling like you've packed on a hundred pounds. Endeavor to always go for the lightest when buying a hammock.
Will It Last a Couple of Trails?
You need to go for a product which offers more than a few camping trips. To get good value for your money, a hammock should have to be made from a material that will not cause mishap while on your trail. All the products in our review are manufactured from the highest grade material to last you some good years.
How Many People Can It Accomodate?
If you plan to go camping with a loved one or friends, make sure you purchase a product that can accommodate more than a single individual. If you anticipate getting an unexpected visitor while camping, then always go for a double capacity hammock. It will save the day. However, you have to keep it in mind that two-person hammocks cost a little more, and come with additional weight.
Does It Come With Tree Straps?
You have to understand that some hammocks come with straps and others do not. Therefore, if your product does not come with one, you need to get it at an additional cost. So, choose well whether to go for one which comes with straps or that which does not.
Return Policy and Warranty
Whether the hammock comes with a guarantee or not is of great importance for any purchase. You have to always look out for brands which offer warranty in case the product does not meet your expectations or faulty. There are brands which offer you a refund and some which can send you a new product if you notice any defects to the one they had delivered. Companies which give a warranty on their goods usually have the ability to satisfy client demands.
Are There Any Accessories?
Some hammock brands have additional hardware which goes with it. There are products which come with a tarp for protection against rain and others which come with a mosquito net. Also, some brands have stuff bags and pockets on the side. These are a bonus to the hammock occupant. So, always check out if your purchase offers any of these.
Cost: Does It Fit Your Budget?
You need to look for a product which does not cost you an arm and a leg. Buying expensive does not always mean getting a better product. You should always watch out for a product which fits your budget and meets your expectations.
Conclusion
Hammocks have a lot of significant benefits from being affordable to lightweight. They can be moved from one place to another quickly since they are portable. To buy a camping hammock best for you, follow the guidelines mentioned above. Then, you will be ready to purchase a hammock that will have a permanent spot in your camping backpack.
Check Other Related Content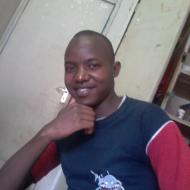 ABOUT DANIEL MSANII
When he's not camping or adventuring the outdoors, you'll find him grinding hard on his keyboard to put up some super-awesome content on campingmaniacs.com. Starting off on camping escapades back in 2011, he has grown fond of the activity over the years. His exposure to a myriad of different camping terrains, gear and the outdoor atmosphere has hitherto changed his perception of the entire outdoor life. He enjoys sharing the experiences of his adventures and gear reviews with the awesome camping community on this platform. Read more about us.