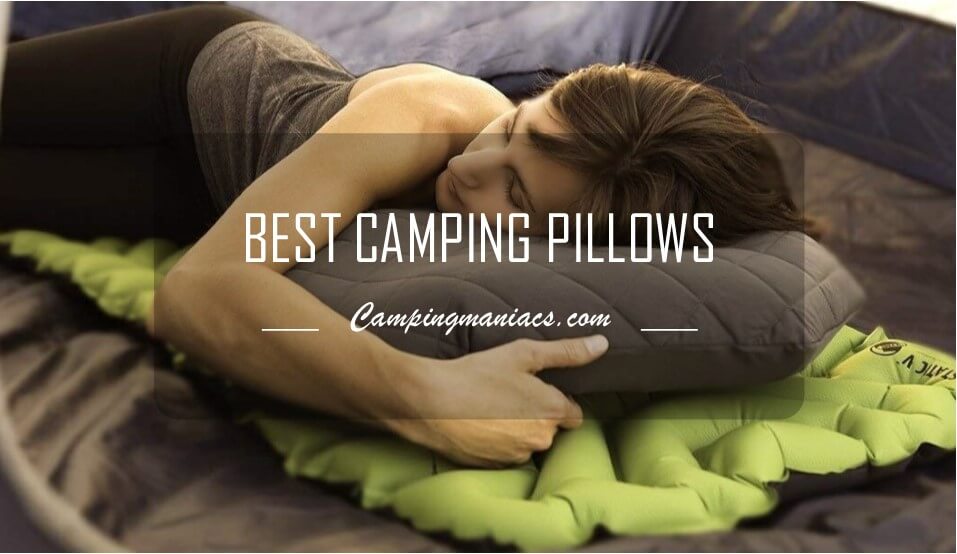 Best Camping and Backpacking Pillow Reviews (2019 Buying Guide)
Look:
Camping is fun, but fatigue is a factor to consider. After a long day of hiking, rock climbing, mountain biking or hunting, all you want is to lie down and do away with the exhaustion. Of course, the best way to get enough rest is to sleep. But you can still sleep and wake up in pain.
Body aches on the neck and head are not a good experience, but they are somehow common among many campers.
And why is that? Simple; many campers and backpackers don't bring high quality pillows with them to the camping zone. To get a good sleep, for the sake of your overall well-being out in the cold, consider using the best camping pillows below:
Which are the best camping pillows of 2019?
1. Sea to Summit Aeros Pillow Premium: Editor's Pick
The comfort of sleep in a cold camping tent doesn't just depend on the thickness of a blanket. How you lay your head will determine whether you wake up rejuvenated the next morning or otherwise.
Designed to make your camping nights the best times of your life far away from home, Sea to Summit Premium Pillow is a grab-and-go and must-have headrest for the money.
This pillow has soft and durable brushed 50D polyester. And its internal baffles are curved to create the best contour that can cradle your head while you sleep. What's more, Sea to Summit Aeros has a TPU bladder and high quality synthetic fill between the pillowcases that increases head comfort.
Easy to Use
Having used a number of pillows during my camping escapades, I haven't found an infallible pillow that's as easy to use as Sea to Summit. The pillow is easy to inflate; a minute should be enough to do the job. Also, there is a small button inside the inflation valve for letting out air when you need to do so.
Lightweight backpacking pillow
Backpackers love camping pillows that are easy to carry around. So, it's no surprise that Sea to Summit is many people's choice of a lightweight camping pillow. Weighing only 3.1 inches, this has to be the lightest pillow that money can buy from a trusted and reliable brand. As much as it is 1.4 ounces heavier than Exped Air UL, it's comfortable and easy to use.
Instructions
Since this is an inflatable pillow, it make a lot of sense that you get instructions to inflate the pillow. The guide is detailed, so it should be easy for you to get the inflation process right. Also, the manufacturer provides easy-to-follow cleaning instructions, a guide you can implement to keep the pillow clean.
Comfort
Given that Sea to Summit has a soft outer polyester that covers the air chamber, it makes a pretty much comfortable pillow to sleep on for hours. The baffled air chamber provides greater thickness. And it is elevated an inch higher one side, so you have a couple of options for an ideal thickness.
Pros
This is a lightweight, compact, and inflatable pillow.
It is compact; so it saves you the headache of looking for extra space in your backpack to store it.
This pillow is very comfortable and supportive.
It is quite lightweight. You won't even notice you have it with you.
It takes less than 30 seconds to inflate and deflate the pillow.
Cons
Too hard if excessively inflated.
Somehow noisy if you move your head too much.
2. ENO Eagles Nest Outfitters ParaPillow Hammock Pillow: Best Value Pick
If you are looking for a camping pillow that combines both luxury and comfort, try ENO Eagles Hammock Pillow. This sleeping gear is light and breathable. And it is top-rated because it offers extra padding under the head. For a pillow that doesn't get the back of your head or neck hot or sweaty, I'd say this is a steal for the price.
ENO Para Hammock Pillow packs down easily. And I love the fact that a separate bag for storage is included in the package. After packing down, however, the resulting shape is rather too awkward, a long cylinder shape that isn't easy to store in a backpack.
Soft Nylon
ENO Eagles Hammock Pillow is made from high quality nylon. The nylon is incredibly soft. There are two advantages to this. First, the soft nylon makes your head and neck feel really comfortable. Second, you can sleep without worrying about waking up in a wrinkle-like skin.
Durability
Whenever shopping for a pillow, I often recommend spending money on a product that can last for a long time. In fact, when it comes to durability, ENO Eagles beats the competition pretty well. You can expect this breathable, nylon woven pillow to last for a very long time.
Comfort
I can't stress enough how important the comfort of a pillow is. After testing the hammock pillow during one of my car camping, I found it to be quite comfortable than most ordinary pillows on the market.
Reasonable Price Point
The price of this pillow is worth mentioning. In fact, if you are looking for a cheap pillow with a premium feel, ENO Eagles Hammock pillow for backpacking is a perfect steal. For a fair price, you get a pillow that you can use even outside the realm of camping. You can pack it up easily, clip it to your carry-on, and then bring it with you on your next flight.
Pros
ENO is cheap, lightweight, and durable.
It is very comfortable.
It is a compact pillow; it won't add extra weight on your backpack.
It comes with a durable cushion that is soft and tender.
Packs down easily and fast.
It is available in a variety of colors.
Cons
Very little stuffing.
Designed for one person only; you can't share this with a partner. You'll have to buy two.
This pillow might be small for some people.
The pillow's sack could use some improvement.
3. Chillax Ultralight Inflatable Pillow: Best Pillow with Sleeping Mask
With Chillax Ultralight Inflatable Pillow available for cheap, there is no need to use a towel for a pillow. In fact, this pillow is a consumer-friendly alternative to the lumpy backpacks that people use as pillows during camping. And unlike typical blow-up travel pillows that develop strong odor after days of use, Chillax Inflatable Pillow is a make of the thermoplastic polyurethane that doesn't have a strong smell.
Thing is, Chillax doesn't come in the ordinary plastic, hence the great smell and good quality of the product. With Chillax, you'll sleep peacefully without worrying about a strong smell.
Just a Few Breaths to Inflate
WitIt takes less than 30 seconds to inflate Chillax Inflatable pillow. Once inflated, it fills to a size of 12 inches wide, 16 inches long, and 4 inches wide. This pillow comes with a sleeping mask, making it the best option for people that love quality shuteye time before catching some sleep.
Not Just for Camping
Chillax made it to our top list because it's a high quality product; but it is more than just a pillow for backpacking. It is also the best pillow to use as a lumbar support in a chair at your computer, especially if you spend long hours working on a project online. The ergonomic curved shape and the two-way air valve that keeps air intact are what make this pillow the best for supporting a user's lower back.
The Pillow is Compact
No backpacker ever really has enough space to store all his or her camping gears. And since pillows are generally known to take up so much space even after folding, most campers find it quite burdensome to bring pillows with them.
But Chillax Inflatable Pillow is different. It is lightweight and compact. This ultra light pillow folds up to a size of 2 by 5 inches, fitting well in its carrying sack, and comfortable to carry around. And what's more? It weighs just 3 ounces; you won't even notice you carried it with you until you unpack it from its carrying sack.
Satisfaction and Money Back Guarantee
While this is not as important as other features, I thought it would be a great thing to let you know that Chillax offers a satisfaction guarantee for your money. Given that the product already stands out, and given that it guarantees comfortable sleep throughout the night and support when reading on your hammock for long hours, it doesn't hurt to try this pillow.
Pros
A perfect alternative to lumpy backpacks.
It is cheap and lightweight.
Easy to clean.
Compressible.
Cons
Not as easy to condense as one might think.
4. Coop Home Goods Memory Foam Shredded Camping and Travel Pillow: A Premium Choice
Most pillows on the market have one terrible thing in common: they are too bulky to fit in a backpack. Designed to help solve this problem, Premium Shredded Memory Foam pillow takes away the stress of bringing with you a pillow that will take up much of your backpack.
And given that it is light enough to carry around, you won't even notice that you have a pillow in your backpack until you unpack it. Another thing that makes this one to stand out is that it packs down easily. And with a fabric of good quality than for many pillows out there, Shredded Memory Foam Pillow is what you need for the best travelling and camping experience.
Small and Light
If you are looking for a comfortable pillow that is small enough to fit in your bag without requiring much space, go for Premium Shredded Memory Foam Camping and Travel Pillow. It is also light enough so the headache of having extra weight is prevented.
High Quality Fabric
Premium Shredded Memory Foam Pillow is made from high quality, durable fabric. Also, it has a soft exterior for massaging your cheeks during sleep. It is tight and soft, so it should give you that comfortable head support that you need while you sleep.
Washable Cover
The cover of the pillow is washable when necessary and is a very good substitute for the real pillow in your house. An important feature added to the cover is the thermal regulator. This means your neck and/or head won't get hot or uncomfortably heated.
Pros
Bamboo derived viscose rayon 40% and polyester 60%.
Dimensions: 38.1 x 25.4 x 10.16 centimeters.
Compressible into a stuff sack.
Easy to move around.
Ozone friendly.
Machine washable.
It is one of the most comfortable camping pillows on the market.
Suitable for adults, kids, and pregnant women.
5. Instant Camp 2.4oz Backpacking Pillow: Large Pillow for Camping
Instant Camp 2.4oz is not just a cheap backpacking pillow; it's a lightweight product. And it packs quite small. Although it offers decent support and overall stability for your head, Instant Camp has the feel of nylon that might not be comfortable for some people, particularly people that don't appreciate the nylon feel on the face.
While this pillow offers you head comfort during sleep, it's less comfortable than other pillows. Regardless of the drawbacks, I do believe it's fair for the asking price. The best thing is you can solve the problem with discomfort caused by the nylon feel on the face by simply using a shirt to cover the pillow.
Big in size
People who love large pillows will find Instant Camp Backpacking pillow useful. Whether you love to rest your head on a large pillow or you love to share pillows with a partner, Instant Camp is the best for you. And while it is as big as we've already stated, it is ultra light and pack down easily.
High Quality Nylon
When it comes to design, this pillow is of the best material ever. It's made from high quality, durable, premium nylon that doesn't have a foam. Not having a foam has two advantages, at least. First, the pillow cannot self-inflate. Second, it remains lightweight and in its smallest size when packed.
A Compact Product
Every camper loves a compact product. If it can take up a small space, then it's great. The Instant Camp Backpacking pillow is both compact and lightweight. It can fit even in the smallest space possible in your backpack making it the best option for people who don't have enough space for large pillows.
A Unique Design
Instant Camp features two center baffles that create a comfortable place to lay your head. The baffles confer stability and keep your head in place throughout the night. And because it stays inflated throughout the night, you can be sure of good sleep until the following morning.
Pros
It's built from polyester material coupled with TPU.
It comes with a deflating nozzle.
It is a pillow with 40 Denier
It is a pillow with 40 Denier.
It is made from lightweight, durable nylon.
The package includes a stuff sack.
Cons
Manual inflation.
Noisy if you move around a lot.
The material gets sticky during humid nights.
6. KONVINIT Inflatable Camping Pillow: Best Pillow with Grooves
KONVINIT isn't a common name in many bedrooms. But when it comes to outdoor, this pillow brand has a name, the fame and the praiseworthiness that competition can only dream of. Even its ergonomic design speaks for itself.
Weighing just 2.8oz and taking up about 4.4 x 2.2 space, KONVINIT has to be the most compact inflatable camping pillow that gives you the biggest bang for every buck.
In addition to the pillow, the package includes a compression pouch for storage.
And since this inflatable pillow is compact, it can effortlessly pack down. Then you can put the compression pouch in your carry-on bag or backpack.
Inflates to a Good Size
KONVINIT Inflatable Camping Pillow is not that big. Given that it's as compact, less the size of its carrying bag, it should be easy to carry around. Inflating only to 17 x 12.6 x 5 inches in overall size, KONVINIT is sizeable enough for both back support and hiking.
But there is more to the design of this pillow than just the size. The ergonomic design is up to par. At the center of the pillow are two wide grooves. The grooves not only keep your head in position, but also prevent your neck from sliding to the side.
Durable, Superior Construction
Calling KONVINIT Inflatable Pillow a good product would be an understatement. It's a high quality, durable pillow of a superior construction. The pillow is made from TPU fabric, an elastic compound that's eco-friendly, durable, and waterproof. The top and bottom is made from polyester fiber, hence the breathability.
Easy to Inflate and Deflate
This backpacking pillow features an advanced and unique one-way valve with two layers; the two layers make inflation and deflation process quick and easy. The lower layer is used to deflate the pillow. And it takes only 2 minutes to let out air. The upper valve is used to inflate the pillow. You need about 4 to 5 full-breath blow to fill the pillow.
Comfort is a Guarantee
This pillow gives your head the best kind of comfort for a good sleep. And it is not just comfortable for car camping or sleeping in a tent. You can bring it with you on train, or plane trip, thanks to the high quality ergonomic design.
Pros
Made from high quality polyester material that stretches.
Lightweight and highly compact.
Comes with a pouch for storage.
An air valve that allows inflation and deflation.
Cons
The size may be small for some people.
7. Trekology Ultralight Inflating Travel/Camping Pillow: The Best Waterproof Pillow
Trekology Ultralight is a camping pillow of a kind. It's not just compact; it's also versatile. Given that it does not take up a lot of space, this camping pillow can fold to a size as tiny as 5 x 2 inches. Once inflated, Trekology should provide you head and neck support in a way many ordinary home and camping pillows can't.
One thing that makes this pillow stand out is the high quality TPU fabric. And do you know what's even more interesting? The TPU fabric is durable and waterproof. So whether you want to bring a camping pillow with you in hot weather or during rainy season, Trekology is the best camping pillow to buy.
Ergonomic Support
Trekology Travel/Camping pillow features a well-created ergonomic support for the most comfortable sleep. The premium ergonomic head and neck support ensure you sleep comfortably and peacefully throughout the night. If you are a person that loves to go on long trips, the comfort of Trekology Travel Pillow will definitely blow away your mind.
Super Compact, Even Less the Size of a Soda Can
Trekology is perhaps the smallest pillow you will ever find on the market. In fact, it is super compact that it can even fit in a soda can. Its storage bag is only by 2 inches in total size. Because of the size, this camping pillow can easily fit into your pocket, and you can even squeeze it in an already full backpack.
Inflating and Deflating is a Piece of Cake
An inflatable camping pillow should be easy to inflate and deflate. The lesser the time it takes to inflate and deflate the pillow, the better. Trekology is a price-worthy pillow because it takes the least possible time to inflate. In fact, it should take you less than 30 seconds to do this.
You will need about five blows to fill up the pillow. Besides letting you fill up the pillow with air fast, the double-decked valve also prevents air from leaking. Deflating this pillow is a piece of cake. Just open the lower layer of the double-decked valve and the pillow will deflate in less than 10 seconds.
A Pillow Built to Last
Trekology is one of the best camping pillows because it is built to last. That's because it is constructed from waterproof, durable, and strong materials. And although it comes with a lifetime warranty, this is a cheaper pillow that you won't great spending money on.
Pros
Material: Polyester 80% and TPU 20%.
Dimensions of 40.64 x 10.16 x 30.48 centimeters when deflated; so it's doesn't take up a lot of space.
Durable, water resistant, and strong material.
It is available in a variety of colors.
Cons
It might be someone pricey for some people.
It's too small.
8. Therm-a-rest Compressible Pillow: Best Pick for People Who Toss and Turn
Therm-a-Rest has a good name on the market already. It's no wonder they are appearing on my list of the best camping pillows for the year. As a brand that smoothly plays along with the needs of the consumer market in the camping and backpacking space, I can't say enough how reliable this brand is.
Their compressible camping pillow is a high quality product, just like their camping mattresses and sleeping bags for backpacking. Besides being a pillow that's suitable for sleeping in a tent or car camping, this compressible pillow is also good for travel as well as home use.
The Colors and Patterns that Matter
Therm-a-Rest hasn't updated the colors and patterns of its Compressible pillow for camping and traveling for a while. Yet, the existing colors and patterns look great; they've become the color and patterns that matter, and that's exactly what people want to see. The colors are Blue Floral, Clover, Denim, Furry Camo, Grey, Mosaic, Amethyst, and Cardinal.
Therm-a-Rest is About Comfort
Trust the camping maniacs when we tell you that there aren't so many comfortable pillows for camping out there. However, we found Therma-a-rest to be the most comfortable pillow for people that toss and turn more than once in the night. It is large, thick, and soft; so you won't wake up with a stiff neck, no matter how many times you turn in bed.
Weight Disappoints a Little
If you are looking for the lightest pillow on the market, Therm-a-Rest isn't for you. Weighing about 8.6 ounces, it's obviously disappointing. So, if you are looking for a combination of a compact and a lightweight pillow for your next camping event, you might want to consider the likes of Exped Air UL.
An Easy to Use Pillow
Although it disappoints a little when it comes to weight, Therm-a-Rest Compressible pillow is easy to use. The sack is built into the pillow. So, packaging should not take a lot of your time.
Pros
A traditional pillow shape that looks really great.
Easy to use; packs down fast.
Four color options.
It is machine washable and very easy to dry.
It tucks to itself; you don't need an extra traveling case.
This pillow is compact. It measures 14 by 18 inches in size.
Cons
It appears somewhat lumpy.
It is really heavy.
Not suitable for people who love ultra light pillows.
9. Outsmart Camping Pillow: The Best Pillow for Back Sleepers
Outsmart may not know where, when, or how you sleep during camping. But like me, they do understand that a high quality pillow is a must-have if you want to have a good night sleep inside a camping tent far away from home. That's why Outsmart camping pillow is the best replacements for balled up clothes and pillow that aren't big enough to guarantee good sleep.
Outsmart takes away the worry of waking up with a stiff, painful neck. In fact, they've put your right to sleep peacefully and well first. And that's I recommend this camping pillow. It isn't heavy to carry around. It won't make your head or neck hot. And it is big enough for a good sleep.
Small, Somehow the Size of Your Pocket
This pillow can fit in your pocket easily. And it is extremely light so you don't have to worry about a heavy luggage on your camping trip. It inflates easily, too. With just three to five breaths, your pillow should be inflated and ready to cradle your head and keep it in place.
Made from High Quality Materials
It is made from strong, durable, and high quality materials. So, it remains firm, irrespective of what life throws at it. The shape of this pillow is unique. In a way, the shape provides gentle support for the neck, making it a great pillow for back sleepers.
Ergonomic Design
Unlike ordinary pillows, Outsmart Camping pillow features an ergonomic design for a comfortable sleep. And when you sleep on it, you can be sure you will wake up with a pain-free neck.
Pros
A valve for inflating and deflating the pillow.
An ergonomic design.
Extremely lightweight and portable.
Ergonomic.
Strong material.
Compact, easy to use and multi-purpose.
Cons
Getting the cap of the valve might be a hard.
Less comfortable compared to other ergonomic pillows.
10. ONWEGO 'Soft-Top' Inflatable Backpacking Pillow
If you think you can for a one-week camping escapade without ONWEGO Soft Top Inflatable backpacking pillow, think again. This pillow doesn't break the bank; so it doesn't matter if you are on a budget. ONWEGO Self-top does last long; you won't have to replace it until after a quite a long time.
Known to give a user the comfort they need, and especially good speed throughout the night, this Soft Top Inflatable pillow is a top-rated sleeping aid money can buy. ONEGO is the pillow that replaces clumpy backpacks that people sleep their head in. And it's definitely worth the asking price.
ONWEGO backpacking pillow is made from soft cotton fabric combined with polyester. It measures 38.1 x 30.48 x 11.43 centimeters when inflated and 10.16x10.16 centimeters when packed down. It packs into a stuff sack.
Also, it is easy to clean. Just use clean water and mild soap or detergent.
Pros
Comfortable and soft.
Convenient and functional.
Fast inflation.
Easy to clean.
Ultralight.
It comes with a removable cover.
Cons
Too much inflation may make it hard and uncomfortable.
Benefits of Camping pillows
A pillow may be as simple as you see it. But its benefits are immense. Yes, you feel more comfortable when you sleep in a pillow. And more importantly, a pillow ensures you never wake up with headaches or neck pain.
When you sleep, a pillow aligns your upper part of your body with the lower one; this ensures that no part of your body is overworked during sleep. The following are additional benefits that explain why you should consider buying the best camping pillows.
A pillow alleviates spinal problems

Problems with the spine may limit us in terms of our productivity, the amount of work we do, and how much fun we can have. Keep in mind that one of the best ways to deal with spinal disorders is to position the body in the right way for proper support.

One of the best ways to position your spine for proper support is to sleep right. It is important to invest in a high quality mattress and the most comfortable inflatable pillow. Pillows offer structural support to the spine thereby lessening the risks of spinal disorders.

An example of the best pillow for spinal disorder that you can bring with you on your next camping trip is the orthopedic pillow.

A pillow provides a proper sleeping posture

Do you know that a pillow can provide a good sleeping posture? This is good news to men and women who love camping as well as expectant mothers. A good pillow that provides maximum comfort and proper sleeping posture is the knee pillow. A knee pillow has two advantages. First, it prevents unnecessary rotation of the body during sleep when the body moves at an angle. Second, it helps to improve blood circulation to your legs, thus preventing muscle tension, aching knees and legs.

Increasing comfort during sleep

A pillow is designed to increase comfort during sleep. A properly designed pillow provides a good rest for your head, neck, as well as other parts of the body.

Styling of a room

Pillows are not always just for sleeping on. You can also use them to accessorize and style up a room. Colorful pillows with different patterns and colors make great decorations for bedrooms, a camping tent, and a living room.

Treatment of allergies

Unbelievably, pillows can help treat allergies. Memory foam pillows are made using hypoallergenic material. Such pillows offer protection from allergies caused by dust, mites, and pollens from flowers.
Buyer Guide for the Best Camping Pillow
A good camping pillow is essential for almost any type of camping situation. Camping pillows range from inflatable, compressible or hybrid. Therefore, choosing the right one for you can be quite overwhelming. Here are some tips that will help you purchase the best camping pillow:
Support

You should check whether the camping pillow supports the head and neck area. After a long day outdoors, the body is usually exhausted and all you want is a good night sleep. Your neck and back are more often than not victims of aches after a bad night's sleep. Most people sleep lying on their stomach, back or on one side of the body. This largely determines the kind of pillow that is suitable for you.

Side sleeper are the most sensitive and often require thicker pillows for the best head and neck support. Those who lie on their stomach require the least supporting pillows while people who lie on their back often require medium supportive pillows. However, in the exception that you do not fit in any of the three categories, which means that you shift positions throughout the night, it is best to consider using an adjustable pillow.

To avoid waking up with a sore neck, a piercing headache or an aching back, choose a camping pillow that suits your sleeping patterns.

Comfort

It is almost impossible to have the comfort your bed provides at home when you are out camping. However, this does not mean that you cannot achieve adequate comfort to sleep soundly and wake up energized the following morning. Compressible pillows offer more comfort than inflatable pillows. Materials that make compressible pillows may include; feathers, synthetic fibers or foams. Feathers have the softest feel and therefore cost relatively higher. Synthetic fiber and foam are cheap, firm, and dense. However, you can find a camping pillow made from a combination of all the three materials.

The shape and color

The market provides camping pillows of different shapes, which range from rectangular, oval or U-shaped, for your unique needs. Different shapes and color offer difference user experiences. You can choose a U-shaped pillow for added comfort or an oval shaped one that fits easily in your bag. You can also choose a color that blends well with your sleeping materials.

In some cases, choosing specific colors may be of importance. For example, camping in wild or bushy areas may require sleeping materials that are dark to camouflage with the surrounding environment.

Type and quality of fabric/material used

The pillow's material also determines the quality of sleep during camping. A soft, noiseless, and high quality material is ideal. The pillow should be flexible so that you can bring it close to you head for maximum support when sleeping. However, it should be non-slip so that it does not slide away when you shift positions at night. The fabric should be easy to clean and dry out in the open.

Ease of set-up

Outdoor activities such as camping exert a lot of body energy. Therefore, in the evening when you get down to setting up a place to rest, you want it to be simple. A good camping pillow should be easy to set up in the evening and fold in the morning. Most experienced campers know that it is not worth buying the most expensive camping pillow if it will frustrate you when you need to just lay down and rest.

The size and weight

This criterion is especially important for backpackers. Backpackers usually carry everything they need in their bags. Studies recommend that the weight of your backpack should not surpass one third of your body weight. This is especially important during long distance hiking trips. It is critical to choose a lightweight pillow that takes up the least space in your bag. An inflatable pillow, almost the size of a small book when folded, is your best bet.

Durability

If you are a regular camper, replacing camping essentials each time you plan a trip can be expensive and time consuming. Therefore, you want a durable camping pillow that remains relatively new wash after wash. Look out for products that promise long-term service. In most cases, thick high quality materials tend to last long. However, you should note that a higher price does not always guarantee durability.

Warranty

The warranty a company provides for the product they are selling in the market directly affects the volume of sales. It gives the customer faith in the promises that the seller makes about the product. Before purchasing a camping pillow, especially an expensively priced one, look out for the conditions of the warranty. This includes the parts of the product guaranteed, length of time the warranty lasts and the geographical areas it covers.
Check Other Related Content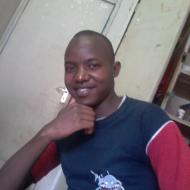 ABOUT DANIEL MSANII
When he's not camping or adventuring the outdoors, you'll find him grinding hard on his keyboard to put up some super-awesome content on campingmaniacs.com. Starting off on camping escapades back in 2011, he has grown fond of the activity over the years. His exposure to a myriad of different camping terrains, gear and the outdoor atmosphere has hitherto changed his perception of the entire outdoor life. He enjoys sharing the experiences of his adventures and gear reviews with the awesome camping community on this platform. Read more about us.