How to Plan a Camping Trip (6 Simple, Practical Steps!)
---
This is by far the most comprehensive guide on how to plan a camping trip.
In this guide, you will learn:
How the members of your group and the activities they are interested in impact your choice of a campsite.
Why you are at risk of under-packing and how a checklist will help you avoid that.
What to look for in a campsite and why.
What measures to take to avoid missing out on your ideal campsite.
How good organization will benefit the planning process of your camping trip.
And much much more...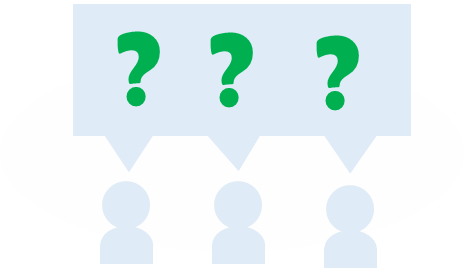 You may be reluctant to trade your electronics and the comfort of your bed for an outdoor adventure whose outcome is a "gamble". That, or you are finally grown enough and want to rekindle the camping trips you had when you were younger and definitely not old enough to know the nitty-gritty of planning a trip.
A common misconception about camping is that by leaving the comfort of your home, you are bound to have an unpleasant outdoor experience. Well, that much may be false but we'll tell you what's true; a poorly planned camping trip has a very high chance of being unpleasant.
That's why we have outlined six simple steps to follow as you plan your first (and even subsequent) camping trip.
Content Overview
---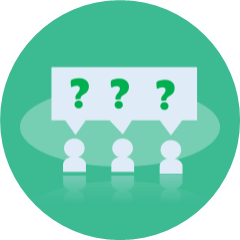 SECTION 1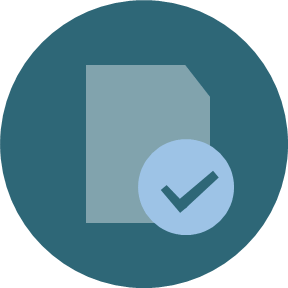 SECTION 2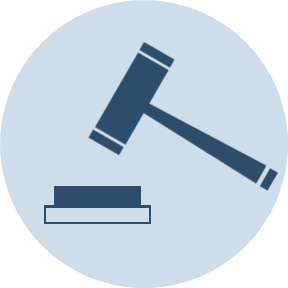 SECTION 3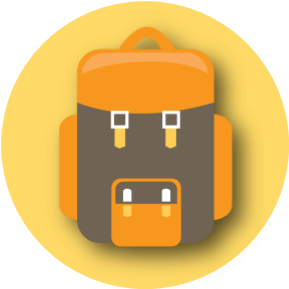 SECTION 4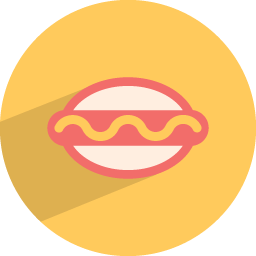 SECTION 5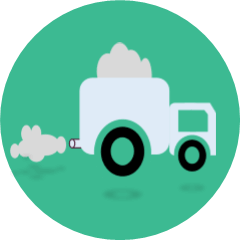 SECTION 6
Step 1: Determine Where You Want to Go
---
The outcome of a camping trip is heavily dependent on where you decide to go. If your mates don't like your campsite of choice, we guarantee that the trip is likely to be unpleasant. Needless to say, not all camping grounds are suitable for you and your team.
As such, if you don't know where to start, consider finding the answers to these weighty questions:
Is this a solo trip or a group outing? (WHO)
Are we strictly camping or will we participate in other activities? (WHAT)
When do I/we plan on going and for how long? (WHEN)
How will we get to the camp site? (HOW)
Only after you have the answers to these questions can you then scout for a camp site that suits all your wants and needs.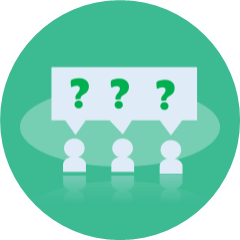 WHO
A good place to start your planning is to determine what kind of camping trip you are about to venture into. Camping trips can vary from solo trips to couple outings, family outings and even group outings with friends.
Solo/couple outing
If you are venturing out on your own or as a couple, then the decision will be much easier as you only have to look for a place that suits you and your partner; be it a public or private campground.
There's a high probability that you will agree on where to go in order to encounter the pristine nature of the outdoors.
Family outing
The only huge difference that camping with kids has is that the area should be kid-friendly and be equipped with a playground for recreation purposes.
Whether you are a veteran camper or a novice seeking knowledge on how to plan your children's first camping trip, you should consider easing them into it by camping at your backyard or car first and teach them about camping safety.
If both you and your children are first time campers then a good way of acquainting them with the idea of camping is to take walks with them as this will help familiarizing them with the outdoors. You can also show them how to turn on a lantern or get them to fill water containers.
Regardless, the decision of where to go camping should be based on whether your kids' interests will be fulfilled. Look into campgrounds that have established kid-specific schedules as they are more suitable when camping with family.
Tip: If camping as a family then it is advisable to invite family friends so that your kids can have playmates.
Group outing
The saying goes; 'the larger the group the larger the planning' but that does not necessarily translate to having a hard time planning.
Camping with a group is a bit more demanding as it involves working together to decide the where you're going and who will bring what to the table. After coming to an agreement then everything else will flow smoothly.
WHAT
Now that you have determined the type of camping trip you are embarking on, consider what you will want to do at the site.
Contrary to popular opinion with non-campers; camping is not a dull affair. There are a plethora of activities that you can participate in ranging from hiking to kayaking, fishing, swimming, biking or a combination of all these activities.
Consider the interests of each of your group members
Determining the interests of your group members is especially important as you will map out your itinerary based on this.
Your goal is to ensure that everyone enjoys the trip and they can only do so if they participate in activities that they are fond of as opposed to those that are only interesting to you. For instance, some may prefer camping at night and enjoying a hike during the day while you may prefer staying on site throughout the entire length of the trip.
It would only be fair to have your group members participate in these activities as it would add to their enjoyment.
Equally, establishing the kind of activities you want to partake in is important because not only will they dictate where you will go but also the gear you will need to carry with you. If hiking, carry hiking gear and the same goes for other activities. Remember, no one wants to miss out on fishing merely because you forgot to carry fishing equipment with you.
Consider the accessibility of outdoor activities
While searching for a campground you should settle for the one that has the easy access to your preferred outdoor activities.
If you will be camping in a national park then you are lucky as nearby activities are normally listed on their website. For instance, they can outline hiking trails around while other campgrounds have usually have leaflets containing tourist information which are handed to you upon arrival.
Find out if there are any legal requirements for outdoor activities
Whether it is hunting, boating or fishing some grounds may require that you own a license for such operations.
Requirements such as a hunting permit are for your own legal safety. For instance, if hunting then you need to be qualified before you are given authority to do so. Likewise, you may need to establish whether it is the season for hunting or fishing. You can find out all this information by simply contacting your site of choice.
For any off-site activity such as going to a theme park, be sure to book your tickets in advance to avoid getting stranded.
WHEN
You already know whether it is a solo, family or group trip as well as the kind of activities each of your members want to participate in during the length of the trip.
Next, you need to determine what time of the year you plan on camping as well as the actual length of your trip.
Consider the type of weather
In terms of the time of the year, novices should try winter camping later as that particular period is more challenging and may not be the best way to start camping. You certainly want to go for camping at a time when the sun is out and the nights are not extra cold for that delightful experience.
With the rainy season you have to take extra measures such as putting up an extra tarp and folding it to match the dimensions of your tent so that it does not get wet.
Even if you want to camp in the summer, be sure to check weather updates so that you are aware of any prediction of bad weather such as an upcoming thunderstorm. That way, you can get to safe ground faster and save the turnout of your trip.
HOW
This specifically involves how you will get to your campsite of choice and how you will camp.
Consider the type of camping
You have to determine whether you will be tent camping or RV-camping as this also has an impact on where you will be camping.
Some campgrounds are more tent-friendly than others in that while most public campgrounds have free areas for camping other campgrounds are restricted.
Another type of tent camping is backpacking. This process may entail a 1-2 mile hike in, setting up where camping is permitted and then hiking out as you leave. For this type of camping, not only should you be aware of where you are headed to but also whether your group members are physically capable of meeting the demands of a hike.
On the other hand, if you are RV camping then your site of choice has to have the appropriate chargers or electronics. Bear in mind that you will definitely endure more costs if you want sewer and cable hookups. However, RV camping will be worth your while especially as you will have access to facilities such as a bathroom which a tent does not offer.
Tip: If you are a first-time camper, practice putting your tent up and taking it down before heading out.
Plan your route
This has to do with whether you are backpacking, car camping, boat camping or canoe camping. If you are a novice camper then car camping is the most advisable as far as arriving at the campsite.
It is a great and convenient way to start camping as you will get extra carriage for all extra things that first-time campers are afraid of leaving out. If car camping then you have to find a campground that has the right space for your vehicle. Additionally, you ought to be careful not to park in restricted areas.
The other alternative is to backpack which involves a hike in and hike out from your home base. This mode of camping is not advisable for first-time campers and especially when camping with kids as the process may end up being too much of a burden for them.
If you want to enjoy your first camping trip then ensure that the process is as convenient as possible. After all, leaving the comfort of your bed for a sleeping bag in the outdoors is a sacrifice to begin with.
WHERE
Camping done right is by far one of the best rewards of travelling. Your destination greatly affects the turn out of the trip.
As such, do your research ahead of time on different types of campsites to find one that suits your needs and abilities.
Here are a few considerations that will help you find your ideal campsite:
Private versus public campgrounds
Do you care for social amenities such as restrooms or can you rough it out? Simple as it sounds, the answer to this question has a huge impact on where you will end up camping.
Typically campsites are grouped into private and public campgrounds; the former being equipped with social amenities such as washrooms, a pool, laundry room and even a recreation hall while the latter lacks in that aspect.
However, that is not the only difference between a public and a private campground. As the term suggests, primitive camping entails settling into a much simpler lifestyle whereby campfires may be your main source of heat. To retain warmth you ought to equip yourself with knowledge on how to start a campfire and the safety precautions to take to prevent wildfires.
Primitive camping, also known as backcountry camping involves travelling to a remote area and setting up camp there. If you prefer the tranquility that comes with a secluded location and staying on site then, your best bet is a primitive campsite. Look into state or national parks where you can pitch a tent just about anywhere.
For those who want to enjoy having contact with nature yet still have access to amenities such as running water, restrooms and canteens where you can replenish your supplies then a private campground is just the one for you.
Such private campgrounds have the advantage of offering these facilities yet you can still benefit from tranquility as most of them usually have a no-noise policy after certain hours.
Conversely, primitive campgrounds have the advantage of being less crowded as compared to private campgrounds. Furthermore, the seclusion is accompanied by peace as the noise created by other campers is done away with.
On the flip side however, there are no washroom facilities nor safe treated water for drinking. This means that you have to carry enough water with you and be equipped with water purification tablets in case you have to drink from nearby water sources.
As for washroom facilities, you have to have knowledge on the basics of using a bathroom in the backcountry.
For instance, you area of choice should be say 200 feet from any water source such as a stream as well as having access to maximum sunlight so decomposition can happen faster. Be sure to find out if there are any regulations on human waste for the campsite you are about to visit before heading out.
You may also have to have a parking permit for primitive camping. Ensure that you are aware of these legal requirements in advance.
Alternatively you can opt for festivals that are centered on camping so you can still enjoy the benefits of camping.
Step 2: Reserve Your Campsite
---
Now that you have already established whether you prefer primitive camping or camping in a private campground, your next step is to look for an ideal campground. There are a few additions that distinguish private campgrounds offering the same services and this will help you find your ideal campsite.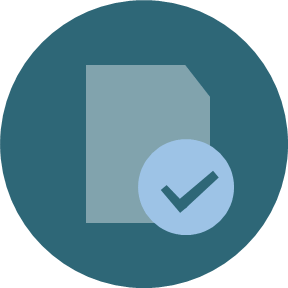 What to look for in a campsite
First of all, go beyond things such as the campsite's privacy, size, availability of camp stores and access to resources such as water as most private campgrounds offer these services.
When it comes to what to look for in a campsite in the back country, then space, privacy, shade and ground surface are the most relevant.
Private campgrounds are however more detailed. Here are a few pointers on what to look for:
Are there any picnic tables available and are they placed centrally or randomly?
Are there any extra charges for these additional services?
Are there any on-site attendants?
Is there a first aid station and what are the operating hours?
Are pets allowed?
Can you drive up to your campsite or is it too far off?
Are tents and campfires allowed?
Are there any restrictions on the number of tents?
Can you use fallen firewood from the site or will you have to purchase in advance?
Are there any seasonal restrictions such as no open fires on a particular month?
Are there any insect or wildlife issues that may affect your health?
Are all-terrain vehicles (ATVs) allowed and do you require an operating license?
Note that you are not limited in terms of the details you want to look into as you make your choice. Therefore, investigate as much as you can to avoid mediocre choices.
Before settling on a campsite you should also consider checking their customer reviews, ask any veteran campers that you know for their opinions or inquire directly from the campground if you need further clarification.
Remember, your ideal campsite is simply a matter of preference so select the most suitable one and make the most out of it.
Reserving your campsite
When it comes to landing a spot in your ideal campsite, you have to note that some require reservation either online or on phone while others operate on a first-come-first-serve basis. For the latter you have to come early for certainty.
For instance, during holidays such as Labor Day the sites usually get extra busy and extra packed therefore getting a spot is uber-competitive. Arriving early is thus your only guarantee for securing a spot.
As for online reservations you have to check the availability of your campsite of choice then choose dates and proceed to make a reservation. Just like that you have reserved your spot.
Be sure to book months in advance as this will give you a variety of campsites to choose from. However, for more popular campgrounds you might have to book close to a year prior.
If camping with a group then you definitely have to book in advance especially if your wish is to get multiple close sites. However, don't let that deter you from planning a last minute camping trip as you can still enjoy last minute camping trips.
Remember, you are still testing out and don't have a particular preference of a camping ground. With time however, you will fall into rhythm with camping preferences.
Tip: if travelling as a group then assemble a reservation team and try booking as soon as the window is open to have a higher chance of reservation.
Step 3: Learn Campground Rules
---
With a reserved spot in mind, you need to acquaint yourself with the particular campground rules as well as basic camping rules so as to avoid making unnecessary mistakes. Some of the common campground rules revolve around ensuring camping safety by curbing hazards such as wildfires or attacks from wild animals. Others are simply for the enhancement of good neighborliness so that each visitor enjoys their stay.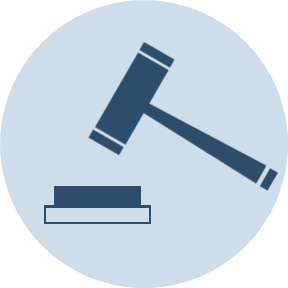 Vehicle Rules
Some campgrounds only permit one car per group on the site. While you may expect to pay an extra fee for parking additional vehicles, getting declined may be disappointing and may even dampen the mood of your camping trip as early as its onset.
You should therefore load all your essentials into one vehicle if headed to such a campground. The goal of this rule is to be fair to all campers such that everyone gets a parking spot. Remember, the grounds are designed to accommodate a limited number hence the necessity of this rule.
Additionally, while vehicles are allowed in campgrounds, they must be parked only in designated areas. Off-road parking is therefore not permitted and failure to comply may prompt a fine.
Another basic vehicle restriction is that operation of cars is limited to either entering or leaving the campgrounds. Automobiles should therefore not be spotted in trails as those areas are dedicated for walking.
Noise Restrictions
Some campgrounds require that you observe silence during night hours such as between 10p.m and 6a.m. This means that during those hours, you are not allowed to cause noise pollution through any activity. The purpose of this rule is that you do not interfere with the calm that most campers seek in campsites.
Quiet is also required in trout fishing areas as there is a possibility that noise may scare fish away. To promote good co-existence between several campers as well as the efficiency of camping activities such as fishing, such rules are necessary.
Fire Restrictions
Most people are accustomed to general campfire rules such as not leaving it unattended or ensuring that it is completely extinguished before retiring for the night. However there are other campfire rules that are specific to certain campgrounds.
For instance, some campgrounds do not allow campfires while in others fires may be allowed only during certain times. Such restrictions demand that under no condition whatsoever should you try to build a fire. As for the latter, although you are allowed to build campfires, there are limitations on specified times.
In the same way some campgrounds press on campfires only being built in dedicated areas with fire grills, stoves or rings. This means that you should not attempt to build a fire in any area that you deem fit based on your own assessment. Rather you should stick to the areas that the campground has assigned for such purposes.
Fireworks as well as other explosives may also be prohibited. These limitations ought to be followed with precision as they are the best ways of ensuring your safety.
Sanitation
Similarly enhance your knowledge on responsible camping. For instance, did you know that the basic rule is to 'Leave No Trace'? This means that as you stay at your campsite you should observe the highest level of sanitation such that by the time you are leaving, there should be no evidence that you were there in the first place.
Do so by depositing all litter in marked containers or simply leave with them. At no point should you discard garbage into streams, lakes or any other water source. You ought to leave the campsite just as you found it except if your predecessors did a shoddy job at maintaining cleanliness.
Pets
Most campgrounds, if not all, require that pets be put on a leash at all times. Further, pets may not be allowed in recreational areas such as swimming areas.
The free movement of pets is restricted because they are likely to wander off and encounter other wild animals such as bears or mountain lions, depending on where you are camping. This could then result in an attack from said wild animals whose peace has been disturbed. As such, pets should always be within your reach and control.
These rules usually vary from one campground to the other. To be on the safe side, acquaint yourself with the rules of your campsite of choice in advance and ensure that your kids and group members are also accustomed.
Step 4: Prepare Your Gear
---
Just like with every other venture, prior preparation for camping goes a long way in making the whole trip worthwhile.
You should not overlook the importance of preparing your gear in advance as this will help you avoid leaving behind camp necessities such as your sleeping bag.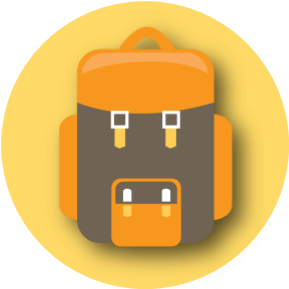 Be Organized
If you are embarking on a solo trip then your preparation process will be much simpler. What you bring will depend on whether you are going to an established campground, backpacking or car camping. Regardless, ensure that you are well-equipped with everything you might need.
A camping checklist will help you guarantee that you have all your gear in hand especially as being self-reliant opens a chance of forgetting crucial items. It will also help you with your shopping list to further ensure you have all your requirements.
The same things you would bring with you on a solo trip are the very ones you should have for a group outing except this time you might have to carry less depending on how organized your group is.
There are a few pre-planning steps that will ensure you are properly equipped. For instance, if you are travelling with a group, split up the supply list for things that can be shared such as a picnic table or camp stove. This will ease everyone's carriage.
Second, if you plan on cooking over a camp fire then organize to purchase cheap pots as they will most probably darken over the fire.
You should also make a stop near the campground for local firewood so as to avoid spreading pests and diseases by bringing wood from elsewhere.
If you have no prior insight on the availability of a water source where you will be camping then carry enough water to sustain all your needs during the length of your trip. The rule of the thumb is 1 gallon of water per person for each day.
Lastly, if you are borrowing gear be sure to check on its state for repairs before heading out.
Prepare a Packing List
The fundamentals of camping are: have adequate food, clothing and shelter.
Can't enjoy the s'mores without the s'mores supplies, right? A camping check-list is important because it will help you pack only what you need and enable you to save room.
Do not wing the packing process as you will probably have to bring more than you think you should.
For sunny weather ensure that you are stocked with enough sun block, sunglasses, hats and light clothing. Good weather is not always a given so be prepared for the worst by packing appropriate gear for bad weather.
You can for instance, include an extra tarp where you and your friends can hang out in case of rain. You might also have to improvise a recreational area for when it rains using a gazebo or awning with side covers.
If using a tent then the rule of the thumb for getting a tent is to always double the size such that if you are going as a couple then a four person tent is recommended.
Some of the basics that every camper ought to have include:
Sleeping bags
Tents, stakes, poles
Weather appropriate clothing
Footwear
Cooking essentials
Sunscreen, sunglasses, hats
Raingear
First aid kit
Insect repellent
A camping checklist will ensure that you are well-equipped with all these necessities and more.
Tips:
To differentiate each family member's gear you can pack them into different colored duffle bags if travelling with family.
Additionally, with backpacking you should be careful with how much you pack. The weight of your backpack should not exceed 25-30% of your ideal weight.
Practice before leaving
Try out you gear in your backyard before you venture into the outdoors. You do not want to be left stranded in the woods with no idea on how to pitch a tent.
The same goes for borrowed gear. Ensure that it is in right condition for smooth operation in the woods by testing it out in your garden.
If you are a first time camper, you should definitely practice how to pitch a tent and more importantly how to put it back in place. Go over this again so that it becomes second nature by the time you arrive at your camp site. Opting to rely on the network in the woods for learning via the internet may not be a good idea as the service may be severely interrupted leaving you without a shelter.
Plan foods meal by meal
As you begin food planning, remember that although the amount of food you bring will be dependent on the length of your trip; that does not mean that you should limit this amount. With food, the more the better. You do not want any grumpy unsatisfied individuals during your trip.
Having a meal check-list will help you include all the ingredients for preparation. Begin by asking for everyone's preferences, allergies and dietary restrictions if any.
Simple foods such as s'mores are recommended for camping. However, just because you plan on simple and healthier meals does not mean that they can't also be fun. Additional flavors that can add to the taste of food should be incorporated into your packing list to avoid boring monotonous meals.
If travelling as a group, then you can split the grocery list so that each person is in charge of particular ingredients as well as the preparation of that particular meal while on site. Alternatively each member can be responsible for themselves but it would be much easier to coordinate your meals.
Tip: if you will be hiking to your campsite then you should avoid bulky ingredients.
Prepare and Store Foods Appropriately
Food preparation such as cutting vegetables and slicing or marinating meat can be done at home. This will save on time while on site and give you an easy time when it comes to the actual cooking.
As for storage, pack all perishable foods into coolers and ensure that you are also equipped with ice coolers. Be sure to use small containers to store foods so as to save on space in the cooler.
You can go an extra step and find out whether the campground you are headed to has a store with coolers or if you will have to replenish your supply from elsewhere.
Ensure you are armed with cooking equipment
Some of the basic cooking equipment that each camper should have include:
Firewood
Matches
Roasting sticks for marshmallows
Pots and pans
Plates, spoons, forks, knives, cups, mugs
Sponge and dishcloth
Cutting board
Table cloth
You are very likely to get a fire pit with a grill. Nonetheless, a portable stove with propane is a good back-up. Additionally, some campsite canteens have food supplies such as eggs and milk while others lack them. Be sure to confirm such details before embarking on your trip.
Step 6: Assemble Gear and Load Vehicle
---
So far, you've done the following:
You've determined you desired destination.
You've reserved it successfully and acquainted yourself and your team with the mandatory campground rules for the said destination.
You've prepared your gear, a menu and food to last you the entire trip.
And now onto the most anticipated part: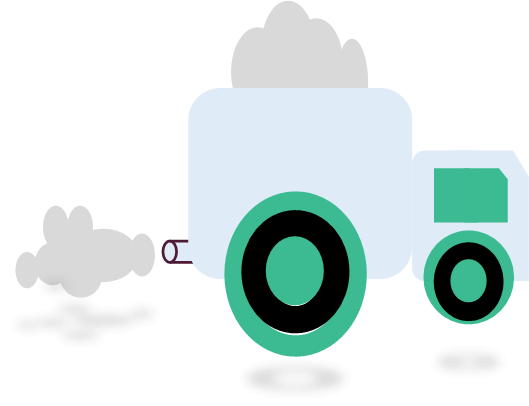 Load Your Gear Accordingly
Now that you have completed counterchecking with your check-list, you can proceed to pile everything together from cooking gear to tents and actual clothing.
It is advisable that you load them into your vehicle a day before the trip to avoid last minute confusion.
You are now ready to leave for that highly anticipated camping trip. But before that, remember that if everything does not go according to your plan then that does not necessarily mean that your trip will backfire. Improvise as much as you can and have a good time camping!
Conclusion
Camping is an economical way of releasing stress while getting the most out of nature. And guess what? Properly planning your trip makes all the difference. Practice good organization and ensure that you are knowledgeable on important details such as the activities that you or your group members would like to participate in.
Remember, there is no particular format of planning a good camping trip but we guarantee that your trip will run smoothly if you do the following:
Determine the type of camping trip you want to embark on.
Determine the kind of activities you and your party would like to engage in.
Establish the most convenient time for this trip.
Research and determine which campsite is appropriate for you and your crew.
Establish how you will get to your campsite of choice.
Have a check-list for all camping gear.
Plan your camping menu meal by meal.
Assemble and load your gear beforehand.
Once you've succeeded with the first trip, planning the succeeding ones will be second nature. Follow this planning guideline and your first attempt at planning a camping trip will be a sure bet.