Camping With Kids (How to Make it a Fun Experience)
---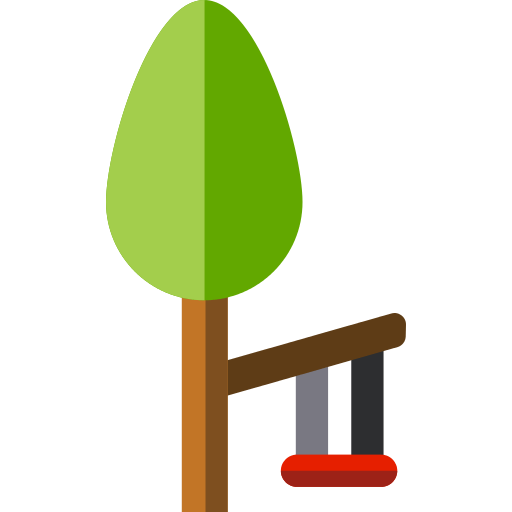 This is by far the most comprehensive guide on fun camping with kids. In this guide, you will learn:
How to easily acquaint your kids with the concept of camping.
How proper organization can transition a mediocre camping trip into an insanely fun-filled adventure.
Boredom-busting activities that will make your kids long for longer stays at the campsite instead of being homesick.
How establishing safety rules will save you unnecessary accidents.
What to include in your camping checklist before heading out to camp with your kids.
And much much more ...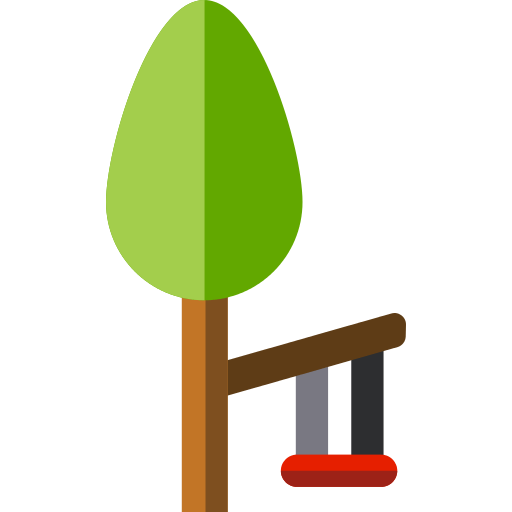 Content Overview
---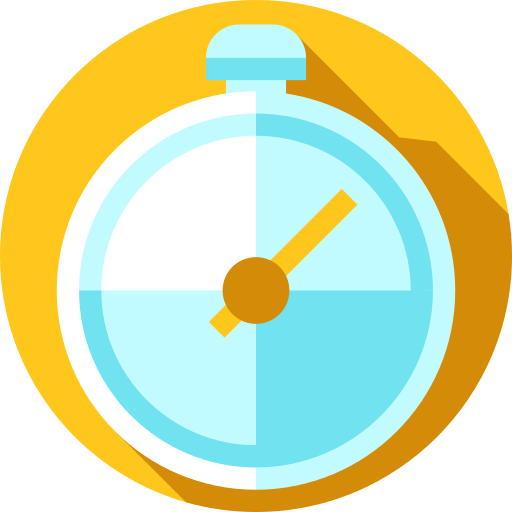 SECTION 1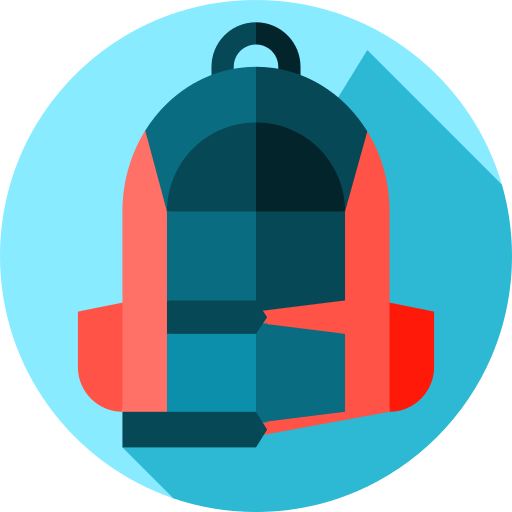 SECTION 2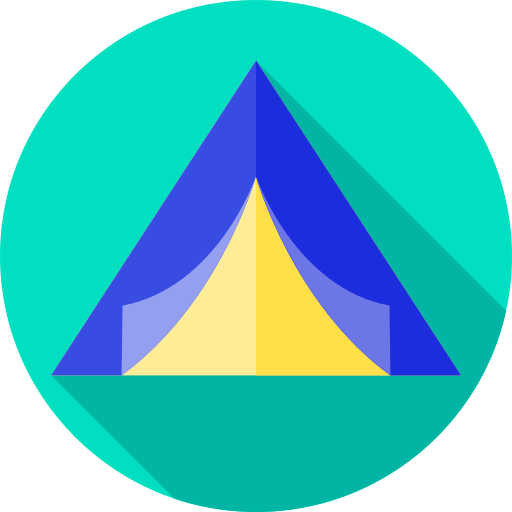 SECTION 3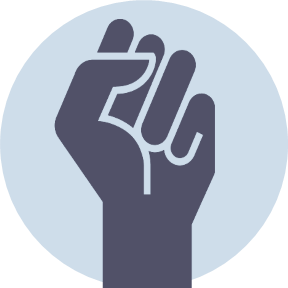 SECTION 4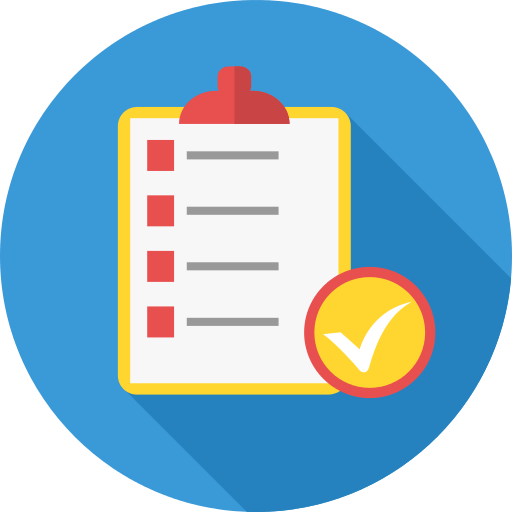 SECTION 5
Camping with kids can be the most a daunting experience if poorly planned. While most parents avoid camping due to the homesickness that their kids are bound to experience, others simply shy away due to the hectic nature they presume it to be.
Let's face it; convincing your kids to go camping is a hard task, especially with today's gadgets taking over their social lives.
However, taking your kids with you, be they toddlers or teenagers can be the most rewarding experience for your family.
But only so when you know exactly what you are doing. Let's get to the indispensable guide that will see your kids begging you for the next camping trip:
Section 1: Trial Run & Research
---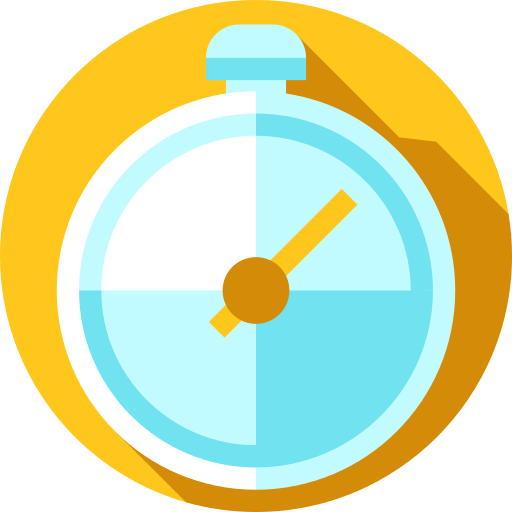 Before we get to the preparation stage, you need to understand why camping with kids is beneficial. It will help your kids in the following ways:
They learn how to survive with the bare minimum.
They learn how to get physical rather than electronic entertainment.
They get to experience the serenity of nature.
They learn basic survival skills.
They get to experience and observe animals in their natural habitat.
You get to spend quality time as a family.
Now you can begin.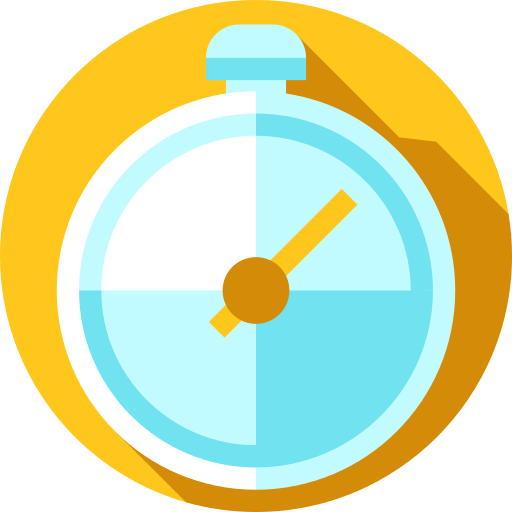 1. Have a 'trial-run' at home
The easiest way to familiarize your kids with what to expect on a camping trip is to give them a similar experience at home.
Begin by explaining to them why it is important to connect with the outdoors and make them understand why they will have to abandon their comfort.
Pitch a tent in your back yard or try car-camping. Your kids can spend both day and night in the tent, eating outside and later on sleeping in sleeping bags. This way they will experience inconveniences that they are bound to go through at the camping site.
For instance, by using sleeping bags they will begin to adjust to sleeping outside and find contentment in places that are less comfortable than their beds at home. If they have to use the bathroom they will realize that it is no longer down the hall as they are used to and they might actually have to cover extra distance to access it.
These minor inconveniences then won't be unappealing once they get to the campsite as they will have had a taste back at home.
Next, observe their reaction to camping norms and monitor what they may find unpleasant. Your next task will be to try to remedy that in the next camping escapade.
This outing is vital as it also presents an opportunity for you to note essential things that you may have forgotten. After your backyard camping then you should take notes on what you should have added and perhaps even deducted. For instance, "pack sweatpants and leave phone at home."
You will also realize what is missing and needs to be purchased or borrowed for the camping trip.
2. Ask for your kids' input
Kids like when they are made part of the decision-making process. So ask for their input on what they would like to see or do while out camping. Believe it or not, this will get them excited as they will look forward to the camping trip meeting their expectations.
Create a balance by planning surprises or simply do not mention some of the exciting things they will experience. By doing this, you are arousing their curiosity, anticipation and excitement at the same time.
You are also building your children's trust in you. More often than not, camping is not a first-time experience for you so your kids might simmer down their doubt as they trust your promise that the adventure will be more thrilling than disappointing.
3. Conduct a detailed research
The overall success of camping as a family is heavily dependent on how meticulous you are in scouting for a camping site. You need to do a thorough research on available campsites so that you can then plan your trip around it.
It is your responsibility to determine what is allowed and what is restricted in the site that you will be headed to. For instance, some camping grounds do not allow camp fires. As such, it would be a disappointment for your children to look forward to toasting s'mores only to find out that there is a fire restriction.
Find out if they have facilities such as showers or toilets as other sites lack these. Your kids need to be mentally prepared to use bushes in place of bathrooms. At the same time, take extra attention to the activities offered by the site to ensure that there is enough to do to entertain your whole family.
Remember, you have to be enthusiastic about this planning process as it will only benefit to make your kids eager.
Once satisfied then you can contact the camping grounds of your choice and make a reservation.
4. Invite friends
Sure, camping with your family is cool. You get to bond as a unit and leave the camping ground having a stronger relationship than when you arrived.
Do you want to know what would make that better? Sharing the experience with family friends and their kids. This is especially rewarding if going to a campsite is a first-time encounter. Because your kids are already being placed in unfamiliar territory, having familiar faces around them will ease their anxiety.
You are now ready to start preparing for the trip.
Section 2: Preparation & Packing
---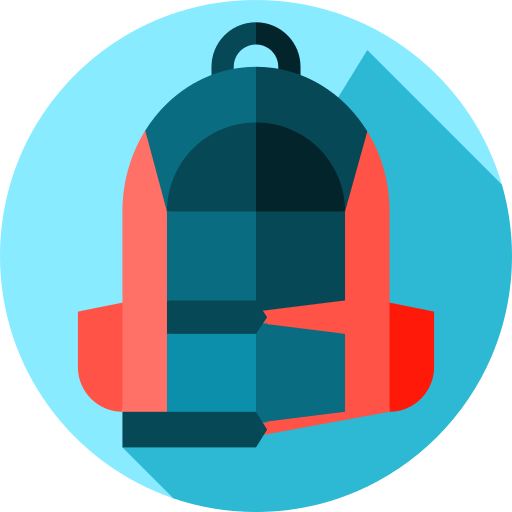 Preparation is the belle of the ball in camping with kids. It can make or break your trip.
In this section you will learn the crucial fundamentals and considerations to make when preparing to go camping with kids. If not for anything else, a thorough, organized and focused preparation will help you avoid a majority of risks involved in camping with kids.
Let's get to it.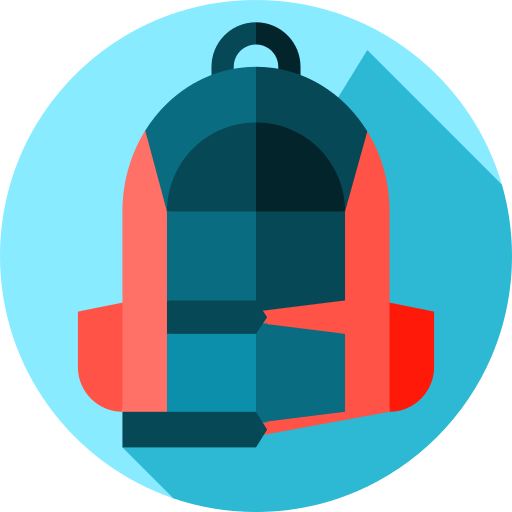 1. Create a camping check-list
The thing that separates a good camping trip from a mediocre one is how basic necessities will have been met.
You do not want to be that family that is repulsively disorganized. A camping check-list ease your organization and make camping worth the while.
Your camping check-list is basically a list of essentials that you will need to bring with you to the camping grounds. Unlike camping as a couple where packing is minimal, kids come with more baggage.
From lanterns to help navigate your way to board games for entertainment, this check-list will have you sorted. Using it will help you remember essential things like an insulation layer to carry and place at the bottom of sleeping bags to protect your kids from cold.
As you are creating the check-list, remember to check gadgets for damage so that they can be repaired and be in good working condition for the trip.
Be mindful of not only the state but also the size of your gear so that you can take measures to eliminate any inconveniences that could minimize the quality of your outing. For instance, if you have a small tent perhaps it could be time for an upgrade. Once you input a tent in your list you will then remember that you should carry tarps in case of rainy weather.
2. Organize gear
Although the whole purpose of camping is to teach your kids important life lessons like how to survive and appreciate making do with little, that does not mean that they should suffer while they are at it. Therefore you should organize gear that is adequate, weather appropriate and campsite appropriate.
Pack enough clothing so that your kids will not freeze. Camping grounds are notorious for being hot during the day and cold at night. Carry enough layers so that your kids can wear them at night and still have the freedom to remove extra layers when it gets too hot.
Lightweight jackets and hiking boots will also come in handy when they need to trail slippery terrains after a heavy downpour.
Additionally, carry a lot of water with you. You do not want your kids to have an unpleasant experience simply because they felt dehydrated. In the same way, arm yourself with iodine tablets in case of any emergency that may require taking water from unknown sources.
That way your kids will enjoy and learn from this experience in a way that is not endangering to their health.
3. Prepare and pack foods
The most convenient way of food preparation is to note down what you plan to eat for each meal. Again, you want your kids to learn how to survive on the bare minimal but you sure don't want them to starve.
From cutting vegetables to marinating the meat, begin actual food preparation at home. This will ease your work once you get to the campsite.
As you are preparing in advance, include healthy foods that will provide your kids with the much needed energy for camp activities. Equally, plan fun foods that can be cooked at the camping site such as sausages and marshmallows.
Then, pack the foods into the cooler meal by meal so you won't forget necessary additions. Remember, the rule of the thumb while packing and storing camping foods is to keep cold foods cold and hot foods hot.
4. Engage your kids in packing
After creating your list, encourage your kids to pack their gear. This will work as a means of still building up their morale for the trip. Just make sure to double check their bags after they have finished packing.
The best way to get your kids excited for this activity is to give them different colored bags where they can include their toys. This further makes them feel important as they contribute to the preparation process.
5. Bring your kids' favorite gear
Be it their favorite toy or blanket, include these as they will especially be handy when your kids go to sleep at night. You do not have to go overboard with the toys, but favorites and those that can be used outside such as water toys are a must.
Toys are also important because in as much kids will find many ways to have fun in the outdoors, they will still want their regular means of having fun. Not only that but because of the small attention span that kids have, there is a huge probability that they might easily lose interest in camping activities.
Apart from staying busy, one of the best remedies for homesickness is bringing a little bit of home with you to the campsite; in this case your kids' favorite items.
6. Reinforce camp rules
In as much as your kids will be absolutely enthralled by the beauty of the outdoors, your responsibility as a parent is to ensure that they are aware of the dangers too.
You ought to familiarize yourself with basic camp rules then educate your kids with the same. Some camp sites have rules such as banning of camp fires and at no point should these rules be compromised.
Explain the purpose of each rule so that your kids understand why it is important to follow them.
A good start would be to ensure that your kids are able to identify poisonous plants and why this is necessary. For instance, while some berries are safe for human consumption, it is better for them to be aware that not all wild fruits and plants are harmless.
Warn them about the danger that comes with picking up anything of the ground just like you would at home; except this is far more important as they might come across, touch and even try to consume poisonous plants like the infamous poison oak, poison ivy and poison sumac.
You can then follow by teaching them how to co-exist with wild animals. Let them know that if they come across wild animals then they should not approach them or try to pet them.
7. Establish your rules
Now that you have learnt the dos and don'ts of the camping site then you ought to ensure that your kids are familiar with your own rules before setting out.
You can begin by reinforcing a rule of staying together, especially when outside. That way your kids are aware that in case of any danger or accident then they have each other for support.
Equally important, reinforce the importance of cleanliness on camping grounds. Make sure that your kids are aware that at no point should they bring food into the tent. Go a step further and explain to them that such measures are particularly important to keep animals such as bears away.
Such rules are also important because what is fun in the woods can easily turn into a disaster.
Section 3: At the Campsite
---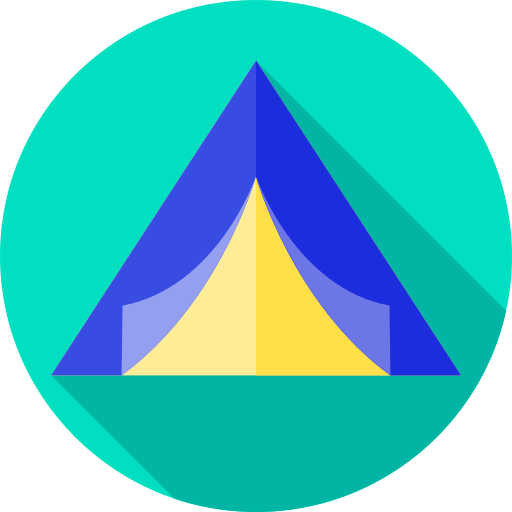 In this section, you will learn about those activities that will ensure that the trip is safe, educative, fun and most of all a bonding experience. In a nutshell, the list looks like this:
Familiarizing your kids with the camping ground.
Delegating camp chores.
Planning family fun activities.
Spending quality, safe time together.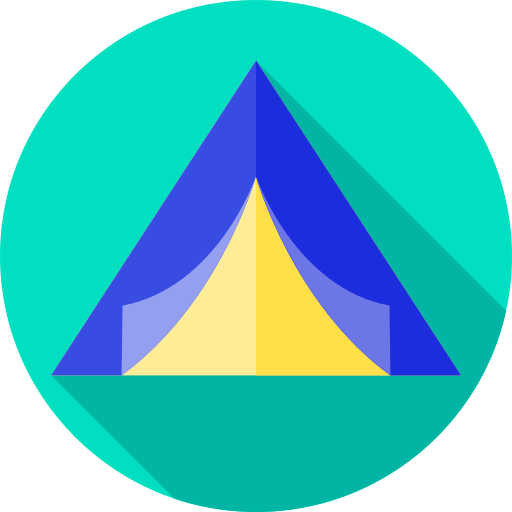 1. Familiarize your kids with the camping ground
The first step is to settling in is to try to make the area feel homely. Your best bet is to go through a map of the area beforehand so that you know your way around.
You can also have the advantage of a camp ranger who will acquaint you with the area and lead you to your respective sites.
Remember that while it may easy for you to remember and find your own way around, your kids might need a little assistance. Help your kids remember the location of say your camp site so they can quickly adjust to the area. An easy way of enhancing their memory of such important locations is to attach them to a landmark. For instance, "our tent is the second one from the camp amphitheater."
2. Delegate camp chores
One of the best way of getting your kids into the wholesomeness of camping is to allow them to participate in camping activities. Delegate duties such as gathering firewood for the campfire and appreciate their effort with words of praise to encourage them.
This will not only teach them how to be responsible but will keep them busy as you partake in important camp activities like assembling your tent.
3. Plan fun family activities
Other than bringing board games, you can plan out kid-specific activities that your kids can only enjoy in these grounds.
There are a variety of activities that will double up as being fun and educative. For instance, examining and distinguishing rocks, clouds and flowers. A field guide may also help you with the identification and learning process.
You can also play a game of 'I spy' with nature or organize a scavenger hunt for different types of plants, trees and insects or even engage in simple activities such as building a fort. The key is to avoid routine so that your kids do not get easily bored, especially if you are camping in back country. Be spontaneous about the adventure instead of sticking to a standard daily schedule.
Another excellent activity of camping in the back country is foraging. Not only is it fun but also a superb way of teaching basic survival skills to your kids while exercising at the same time. Activities such as identifying bird calls or how to track animals will also enable you to pass on survival skills to your children.
Pay attention to the outdoor games and activities that they are interested in and invest in these on the next camping trip.
4. Be organized
You need to establish fixed locations for commonly used items that will make it convenient to use. For instance, teach your kids that all cutlery must go in the green bag. That way even packing for your departure from the camping grounds will be a breeze.
You can also set up hand-washing stations so your kids they won't have to go too far looking for the nearest bathroom. The smoother the experience, the better for you.
5. Establish safety rules within camp
Your kids are already aware that they should stick together but what happens when danger comes lurking? Your kids will need to know how to respond to emergency situations.
That is why you need a whistle. It is an example of a good way of your kids alerting you that they are in danger. You can for instance, advise them to blow it thrice when in danger.
In the same way, ensure that they have easy access to the whistle. An unexpected allergic reaction is a good example of an emergency situation that would call for your attention. By having the whistle hanging around their necks, they can easily alert you or any other grown-ups for help.
Be sure that they are aware of the seriousness of these safety recommendations so that they only blow the whistle with actual emergencies and not false alarming that may seem funny to them.
Another way of ensuring your safety is to encourage kids to put pets on a leash. The last thing you want is to have your dog wandering off and getting lost or worse off getting in trouble with wild animals.
These rules will guarantee your safety as well as that of your kids while out in the woods.
6. Spend quality time
How you spend your day will definitely be worthwhile but it is the approach at the end of the day that will really count. Quality time ought to be the mission of your camping trip especially as we live in a very digital world.
Spend quality time in the evening by sitting around the campfire and sharing stories of how you spent your day with your kids. That "what was your favorite part of the day/trip?" will account for even greater memories from the camping trip.
Cooking together is an additional way of spending quality time together. You can use this opportunity to teach your kids different cooking methods and explore new recipes that you can use back at home.
You can also bond by creating and singing songs around the campfire. Just carry a musical instrument with you. You will learn that nature and music are definitely recipes for a good night.
Section 4: Closing Camp
---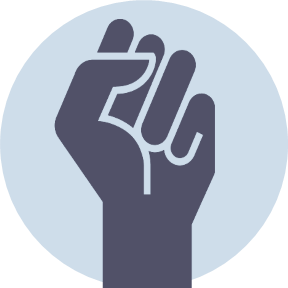 Checking out of the campground is just as essential as checking in. Implementing camp sanitation, unpacking and allocating time for laundry are some of the things top on the list.
As you would expect, children are children despite their environment. As such, you should be well prepared to tackle a pile of laundry after your camping trip.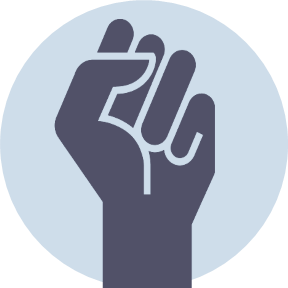 1. Practice camp sanitation
Even as you head out, camping rules are just as important. You need to leave the place clean enough so that the next family will have a smooth time settling in.
Ensure that you leave with everything that you came in with and clear the area of your litter. BusyBee advises that cleaning up after camping is not only a safe and courteous way of camping but also a means of minimizing the risk of accidental wildfires.
2. Allocate time for laundry
Sure, the camping trip was great but we can't ignore the fact that 90% of your kids' clothes will be dirty from connecting with nature. And by nature, we mean dirt.
As unappealing as doing laundry sounds, you need to be mentally prepared for the amount of laundry that awaits you after your trip. Don't let those dirty clothes stay longer than they should. Just clean them within 48 hours of getting home then wallow in the success of the trip.
Remember, the experience was definitely worth it as your kids are now stocked with memories and lessons that will last them a lifetime.
Section 5: Checklist
---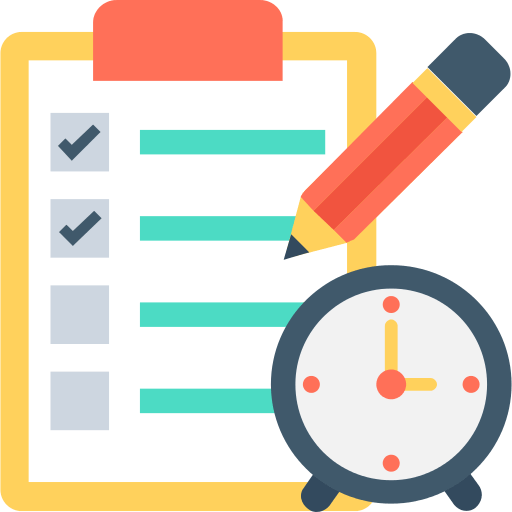 The most fundamental thing to have with you is the campsite reservation confirmation. Then you can get to packing.
Unlike camping as a couple where travelling light is recommended, travelling with kids requires more luggage. We have assembled and grouped this go-to checklist for you so you can have an easy time packing.
Additionally, we have categorized this list depending on the weather and added a section featuring special must-haves if camping with an infant.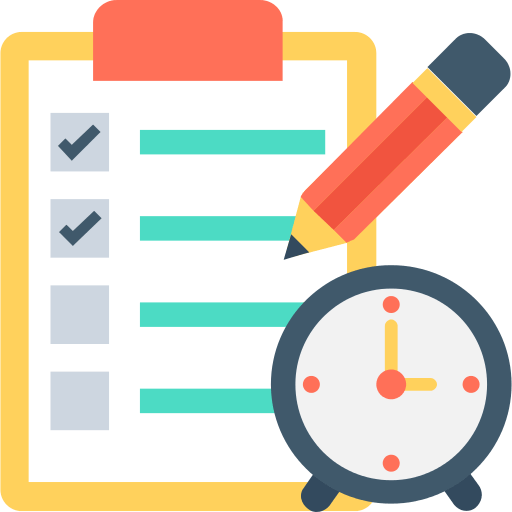 Campsite gear
This is a list of basic items that you should have with you at the camping grounds.
Tent, stakes, poles
Tent footprint
Tarps
Sleeping bags
Ground pads
Extra blankets
Pillows
Repair kits
Camping chairs
Flashlights, headlights or lanterns
Batteries
Lantern and lantern fuel
Waterproofing spray
Clothing
This list will vary depending on the weather and the resources that are available on-site.
Weather appropriate daytime clothes
Pajamas
Swimming gear
Towel
Extra layers
Jackets, hats and gloves
Footwear
These gear will depend on the activity you are partaking in.
Sneakers
Sandals
Flip-flops
Hiking boots
Water shoes
Camp kitchen
This list will equip you with all food-related necessities.
Meals and snacks
Baby food
Cooler with ice
Water bottles
Food storage containers
Stove and fuel
Firewood
Matches
Pots and pans
Roasting sticks for marshmallows
Plates, spoons, forks, knives, cups, mugs
Cutting board
Cooking utensils
Corkscrew
Biodegradable soap
Sponge, dishcloth
Portable coffee making device
Extra bin for washing dishes
Table cloth
Paper towels
Aluminum foil
Trash bags
Personal items
This list includes necessary items for personal hygiene.
Baby wipes
Sunscreen
Toothpaste, toothbrush, dental floss
Hand sanitizer
Soap and shampoo
Deodorant
Toilet paper
Moisturizing lotion
Hair brush
Plastic washbasin
Washcloth and towel
Other essentials
Map and compass
First-aid kit
Prescription medication
Insect repellant
Pet supplies and food
Fire extinguisher
Camera
Safety whistle
Fishing equipment
Camping with an infant
This is an infant-specific list that is only applicable for infants and toddlers.
Portable crib
Baby monitor
Baby fence
Warm blankets
Child reusable water bottle
Snack containers
Diapers and baby wipes
Diaper disposal bags
Diaper rash cream
Baby backpack carrier
Breast pump (if need be)
Child sized sleeping bag
Camping in warm weather/summer
Beach towels
Sunglasses
Lightweight clothing
Tarp or canopy
Swimsuits
Hats
Sunblock
Lightweight sleeping pad
Extra water
Camping in cold weather/winter
Long-sleeved clothing
Wind-proof coats
Winter gloves
Wool cap or synthetic ski cap
Thermal underwear
Throw-away hand warmers
Extra socks
Sleeping bags and extra blankets
Insulated pad
Energy snacks
Camping in the rain
Rain coats/ jackets / ponchos
Rain boots
Rain pants and gaiters
Umbrellas
Tarps
Clothing lines
Fun & games
Glow sticks
Bikes
Binoculars
Travel sized board games
Coloring books & crayons
Scavenger hunt list
Soccer ball
Sand toys
Frisbee
Hacky sack
Guitar and song book
Conclusion
---
Camping with kids may seem like a hectic job but if well-planned it could be the best experience for your family. Organization is key from how you introduce the concept of camping to your kids to how and what you pack to ensure that the trip runs smoothly. Kids need only be mentally prepared and walked through the first-time and they will be more excited than you for the next camping escapade.
Camping with kids requires that you do the following:
Acquaint your kids with the concept of camping back at home.
Ask for your kids input for the trip.
Ensure that your whole family is aware of the security measures to take to guarantee their safety.
Create a check-list of essentials.
Plan and organize fun activities.
Practice the highest level of cleanliness.
Ensure that the trip is not only fun out also educative.
Use the experience to pass on skills to your children.
Ensure that you have followed your check-list before setting out.