The 10 Best Camping Grills of 2019 Reviewed and Compared
Nothing brings the fun out of a camping experience than the outdoor eating and the "on-the-spot" cooking. And when it comes to cooking stuff like beef, chicken, mushrooms, burgers and sandwiches, believe me, you need the best camping grill. Otherwise, you may end up with stomach problems or simply harboring a breed of warms thanks to a poor cooking grill. Whether you choose to go with a gas grill or a charcoal fuel based grill, we believe there are general principles which should guide your choice. The fact that gas grills are cleaner and healthier than their charcoal-based counterparts is a huge plus that should count in the favor of the latter.
There are many options for cooking grills available, and their different prices might make you think twice before investing your hard-earned money in one, especially if you do not know whether you've gotten a better deal for much less. The question therefore is: how do you choose the best camping grill that will suit your needs without impinging so deeply into your pocket?
As camping experts and enthusiasts, we believe that these are the questions that should quickly come to your mind as concerns a cooking grill:
In your opinion, how often do you think you will be using the cooking grill in the course of one year?
How many people do you think you will be dealing with when using the cooking grill?
What type of grill are you looking for? One that is suitable for camping, tailgating or both?
Do you need a grill that will fit in the storage compartment of your recreational vehicle, or you're not that worried with space constraints?
Are you in the market for a small grill that is portable or are you comfortable with a bigger version that will mostly stay at home?
What is the rough estimate of the cooking grill's lifespan that you are comfortable with?
What is your affordable price range? Are you willing to spend more or go above your budget for better features and high quality equipment?
In answering the questions above, it is also important to have hard data collected from factual studies and experimentations to provide a sure footed background or platform on which good decisions can be made. The Hearth, Patio and Barbecue Association has been conducting several polls in which they have managed to come up with interesting statistics that are valuable in helping you make a choice of which cooking grill to go for. On top of that, we have gone out of our way and put the different grills to test in order to provide you with fully reliable data to base your decisions on. Some of the interesting statistics include the fact that most cooking grills that operate on gas will generally cost $300 and less and their lifespan is estimated to be about 3 years on average.
Expert Review of the Best Cooking Gas Grills for Camping
The following is a review of some of the best gas cooking grills that you should consider investing your money on:
If you are looking to buy a charcoal grill instead, please click here.
1. The Weber Q2200 Liquid Propane Grill
Properties
BTUs: 2000.
Burner: stainless steel, single.
Grates: cast iron with a cast aluminium body and lid.
Ignition: push button electronic ignition.
Surface area: 280 square inches.
Shelves: two folding side shelves.
Accessories: Removable grease tray.
The Weber Q2200 comes fully assembled and has been manufactured in the USA, which means that you can rest assured that there will be no problems with unreadable manuals or figuring out which part fits into which. The grill has been coated with porcelain enamel. While this ensures fast clean up and assures you that the grill will last for a longer time, porcelain can crack easily and chip away, leaving the cast iron grates vulnerable to rusting. This has been taken care of by having a cast aluminum body that protects everything from rusting or flexing. However, the risk still remains and it would be wise to be cognizant of this fact.
You have the option of buying a collapsible cart (6557 Q), an accessory that will give you portability while camping. The collapsible cart gives you the room to operate the Q2200 without having to bother about finding a cooking surface or table to place it on.
Pros
Solid construction.
Convenience brought about by the pre-assembly.
Fast heating.
Size is good for up to 4 people, so it can accommodate a medium sized family.
Cons
You might have to clean the holes in the burner if you want an efficient and memorable cooking experience with the Weber Q2200.
---
2. Cuisinart All-Foods Portable Grill
Properties
BTUs: 12000.
Burner: Stainless steel.
Grates: porcelain-coated cast iron, with grill lid and handle of stainless steel.
Ignition: twist-start ignition.
Shelves: stainless steel folding shelves.
The Cuisinart All foods is made in China and its twist start ignition means that it is very easy to start preparing food, an advantage that should remain at the forefront of your mind. The model can also be converted into a 20-pound tank, which is an added convenience and benefit to have.
Pros
Good quality and well built for its size and price.
Able to heat well and retain that heat for proper cooking.
Folding shelves make the Cuisinart All foods easy and convenient to use.
Suitable for transport in an RV or for tailgating purposes.
Cons
Loss of temperature when you convert it to a 20-pound tank.
Some errors may be encountered arising from the pre-assembly in the factory of origin.
---
3. Coleman Road Trip Propane Portable Grill LXE
Properties
BTUs: 10000 per burner, totalling 20000.
Burner: two burners with independent controls.
Grate: porcelain-coated cast iron grates.
Ignition: electronic ignition.
Surface Area: 285 square inches.
Two burners with a lot of firepower in the BTUs rating for the Coleman Road Trip assure you of having enough power to prepare any kind of food that you may wish to cook while out in the wild on your camping trip. The cooking grill also features collapsible scissor like legs that can be folded and which increase the portability and flexibility of the grill. The grill can also be converted into a 20-pound tank. It is made in China.
Pros
Quick and easy to set up.
Does not take up a lot of space.
Converts into a 20-pound tank without any significant heat losses.
Convenient for traveling and camping.
Cons
The lid size might be too small for your liking.
The regulator is prone to breaking or malfunctioning after one year.
---
4. Aussie Outdoor Living RV Stainless Steel Grill
Properties
BTUs: 10000 per burner, totalling 20000.
Burner: Rectangular-shape aluminium-steel burner.
Grate: stainless steel.
Ignition: Piezo ignition system.
Surface Area: 305 square inches.
Accessories: removable grease rack and a warming rack for good measure.
With a Porcelain Enamel Steel Flavor Activator, rectangular-shape aluminized steel burner and 305 square inches cooking surface, the Aussie RV Stainless Steel grill is a lightweight pack of value. It is a 25-pound grill suitable for camping, boating and tailgating. The easy-to-use piezo ignition system and temperature indicator are a plus to this grill.
Pros
Quick heating and high heat output.
Convenient and portable.
Great size suitable for a larger group of campers.
Well built.
Cons
You may have to work a little bit to get the ignition to work, which can be frustrating for some people.
Regulator does not fit properly to the burner.
---
5. Camco Olympian Stainless Steel Portable Grill
Properties
BTUs: 10000 per burner, totalling 20000.
Burner: Stainless-steel burner.
Grate: cast iron smoker plate.
Ignition: electronic ignition.
Surface Area: 180 square inches.
Accessories: removable grease tray.
The Camco Olympian can convert well into a 20-pound tank, and also features a mounting rack for those who might want to go camping in an RV. It also has quick connect fittings on a 39-inch hose that can be used for low pressure outlets. It has a lockable lid that makes a great case for its portability, in addition to folding legs for making the tabletop easily storable. This cooking grill is made in the USA.
Pros
Can be used as a tabletop or can be mounted on an RV, giving it more flexibility.
Can hook directly into a vehicle's gas supply, which means you do not have to panic if you are out in the wilderness and your gas canister runs out.
Well built and compact for outdoor use.
Adequate cooking surface for 1-2 people.
Lightweight and has no hot spots.
Cons
It may burn too hot.
Smoke plates may flare up when the cooking grill gets too hot.
Grate is made of thin material.
Tack welds are flimsy.
---
What About the Charcoal Cooking Grills?
There are campers who may opt for charcoal based cooking grills, since they are low maintenance and can also double as smoking houses, which increases the range of foods that you can prepare with a charcoal based grill. Charcoal grills are also cheaper and can give you the natural smoky feel of BBQ that newer gas cooking grills will not be able to give you. Therefore, there is an argument to be made for a charcoal cooking grill whose starting price will hover around $25 and go up to $500 for the really expensive ones with all the bells and whistles. This is compared to the gas grills whose starting price will be around $130-300 and rise well above that price range for the top of the line cooking grills.
Some of the best charcoal grills include:
6. Weber Go-Anywhere Charcoal Grill
Properties
Grate: triple plated nickel grate.
Surface Area: 160 square inches.
The Weber Go anywhere model is made using porcelain-enamel steel which makes it resistant to the debilitating effects of rusting. It has strong legs that can be snapped shut for transport and its compact shape means it can fit in all manner of places if you have space constraints while camping. The lid and the bottom of this model also have dual dampers for adjustable airflow.
Pros
No assemble required.
It is a lightweight model that can be easily portable.
Easy to clean up.
Solid construction assures one of the best durability.
Sturdy legs that can be locked.
Cons
Nylon handles can get too hot for comfort and may require the use of oven mitts to handle.
Grate height cannot be adjusted, which might present a few problems depending on the person cooking.
---
7. Lodge Pre-Seasoned Sportsman's Charcoal Grill
Properties
Grate: made using cast iron with adjustable heights.
Surface Area: 155 square inches.
The Lodge sportsman has a draft door for smooth airflow and a flip down door that allows one to access the coals. This model weighs 23 pounds and is made in the USA. Lodge products are known for their durability, so it is safe to assume that this model has been manufactured with durability in mind.
Pros
Durability of Lodge products is excellent and renowned.
Cleaning up will not make you shed tears in frustration.
The Lodge creates even heat for cooking and is able to retain this heat for long periods of time.
Adjustable heights for the grates are an added bonus for the Lodge Sportsman.
Cons
The cast iron may crack.
You will have to spray the cast iron with cooking spray after cleaning to prevent rust from creeping in and destroying this wonderful work of art.
---
8. Weber Smokey Joe Premium 14-Inch Portable Grill
Properties
Grate: triple nickel plated.
Surface Area: 165 square inches.
The Weber Smokey Joe comes with a classic kettle design. It has dual aluminum dampers that allow for even burning and good airflow throughout the cooking grill. These aluminum dampers can be found in both lid and bowl. The lid is made of porcelain enameled steel, which can remove any gripes or worries of rust taking over and destroying your wonderful cooking grill. The Smokey Joe comes with an ash catcher and a wonderful guide of 31 pages full of BBQ recipes. The Weber Smokey Joe has a wonderful reputation and is on the top lists for portable charcoal grills in the market.
Pros
Thicker gauge coated steel in the firebox.
Sturdy construction means it can survive a few bumps and knocks.
Dome lid is perfect for smoking.
The compact size is ideal for cooking outdoors for 1-2 people.
Cons
Does not latch.
Aluminum legs are flimsy and can twist and bend without much effort.
---
9. Cuisinart CCG-100 GrateLifter Portable Charcoal Grill
Properties
Porcelain enamel lid.
Dual venting for good air flow.
Lid mounted temperature gauge.
Steel firebox.
Porcelain coated grate.
240 square inches in surface area.
Large ash collection bin.
Strong base for stability when cooking.
Pros
Sturdy and well built stand.
Large surface area for cooking.
Grill lifter for stirring the coals.
Assembly is easy.
Cons
Enamel coating is prone to chipping.
Grate lifter mechanism is not that good.
Holes may not line up properly when attaching the base.
10. Masterbuilt Black Portable Charcoal Grill
Properties
Kettle design.
Porcelain coated lid and bowl.
Porcelain coated wire rack.
Removable ash can.
Thick, sturdy legs.
Adjustable damper on the side and top.
139 Square inches of cooking surface area.
Pros
Lightweight and easy to use.
Quick start chimney feature.
Cons
Grate is cheap and not that good.
Handles may break if handled carelessly.
---
The Definitive Camping Grill Buying Guide: What You Must Consider
BTUs

Also known as British Thermal Units, BTUS determine the output of gas that will be used to heat up your grill. The BTU rating of your cooking grill will show you the maximum amount of heat available for the main grill area, which is where all the action happens. However, the BTU rating does not cover other areas in the cooking grill, such as the side burners, the warming trays and the rotisserie burners. There are manufacturers who will lump all these areas together and increase the BTU rating to make it look like a bigger number than it actually is. It is therefore imperative to carefully consider the BTU rating of your cooking grill before making a purchase decision. The BTU rating does not conclusively say how hot your cooking grill will get, because other considerations such as the type of material used to make the grill will also determine how hot the grill can get. Thin, thermally inefficient materials will only allow heat to escape. A cooking grill with a low BTU rating means that it will take longer to preheat, and you might want to factor this in your equations.

Temperature Control

You will have to contend with only one temperature control for most portable grills, due to their small size. However, if you want dual burners in your cooking grill, then you will want dual temperature controls that will allow you to work with two different temperature zones.

Surface Cooking Area

It is important to calculate or have a rough estimate of the surface area you will need to prepare a majority of your meals on the grill. This is because many portable cooking grills do not have a large warming tray or a holding area. This means that if you need a large surface area for cooking, you will need more space than someone who only wants to grill up some hamburgers and call it a day. The more space you need, the bigger the grill you will require and the more expensive this will be. To give you a rough estimate of surface area requirements, 200 square inches on your cooking grate are enough to hold about 12 burger patties (assuming each patty is 4 by 4") with more than enough room to cook them properly. Alternatively, the space is enough for 8-10 ounce steaks coupled with baked potatoes and corn on the cob for two people.

As such, you can work with the approximate figure of 100 square inches for each person in your camping trip to have a rough figure of how much space you require in your cooking grill for it to suit your needs.

Burners

If you want a gas cooking grill that will last, then you will require burners made out of stainless steel or brass. This is due to the fact that aluminum grills tends to burn out while cast iron grills inevitably rust. Not all stainless steel will cut it though. You need stainless steel with an 18-8 rating or a 304 grade for it to make the cut. You also want to look for burners that have a metal deflector between the grate and burners. This helps to protect the burners from grease and also helps in producing more heat and doing away with the perennial problem of having hot spots on the grate.

Grates

Your choice of grates will have important consequences on the food you prepare and on the amount of money you will spend annually maintaining your cooking grill. Grates are important because they hold the heat within the cooking area and also conduct heat to the food being prepared. They are responsible for the characteristic char marks you know and love.

The type of material used to make the grates portends different fates for your camping endeavors. Chrome and nickel plated grates have a wire core, are light weight and do not hold the heat very well. The plating also tends to chip away, meaning the grate usually rusts after some time. Cast iron grates will hold and conduct the heat for preparing the food very well. However, if you do not treat them with oil after cleaning, they will eventually rust. This is why people with cast iron grates are encouraged to spray their grills on both sides with some oil after cleaning.

Grates made of stainless steel are usually very easy to clean and also work to your satisfaction. Heat-treated porcelain on cast iron is also used in making grates. This combination of materials produces excellent results but is heavy and the porcelain is at risk of cracking or chipping away slowly, leading to the cast iron grates rusting and requiring replacement. As such, if you are in the market for grills that can be moved from one camping site to the next with ease, you are better off going for stainless steel grates.

Ignition

Does your grill have a spark ignition system or will you need a box of matches or a lighter with you all the time? What happens when you eventually forget the box of matches and have to light a fire like ancient humans? The good thing is that most gas grills have spark ignition systems that run on a battery or operate using the friction of a push button or dial to provide that initial spark that gets everything rolling. The best cooking grill is one that has the spark ignition system and a manual plan B just in case plan A fails. In most cases, this is a manual ignition hole that will accept anything from a candle lighter to a long, wooden fireplace match.

Quality of Construction

Remember that when buying grills, the same principles that apply to buying anything else of value also apply. This is especially so in the quality of construction. You will get what you pay for, and as such you should ideally be willing to spend more for better quality. Safety should be one of your biggest concerns, because you will be dealing with flammable material and gases at a very close range, possibly in areas where medical assistance may be long in coming. While lightweight materials are preferred because of their ease of transporting, these materials may end up being flimsy and incapable of handling the stress of cooking for several camping trips. They might work if you camp once or twice a year and do not use the grill any other time. However, if you are a frequent camper, then you might want to spend a little more on heavy materials and also endure the burden of transporting the grill from one camping site to another. The upside of this is that your safety will be guaranteed.

The more stable the barbecue stands, the safer it will be. You should also check working areas for sharp edges that can inflict cuts on curious children or get snagged on clothing and fall, leading to injury and damage that could be avoided if you chose a cooking griller with softer edges and surfaces not prone to getting caught on people's clothing. Look for grills that have been made of cast aluminum, cast iron, enameled steel or stainless steel.

Portability

Make sure you ask yourself the following questions to gauge whether your cooking grill is easily transportable or not:
Does the lid have a secure latch that will make it easier for travel?
Does the grill have to stand on end or can it sit flat?
Does the grill come with a travel case for easy packing and portability?
Do you have to disassemble it to move it, or can it move as it is?
In your opinion, do you need a model with wheels for easier movement?
Can the parts of your cooking grill fit in the trunk of your car or in a storage compartment, perhaps in your tent vestibule?
Fuel Tanks
What size of fuel tank are you comfortable with? Small camping size fuel tanks of propane or any other cooking gas are good for only one or two meals before they need to be replenished with more gas. However, if you think your camping trips will last more than three days, then a conversion kit that can be bought for about $100 will be more than enough to satisfy your needs. The conversion kit will allow you to access a 20 pound propane tank that will definitely last for a couple more meals before requiring a refill.
Shelves
You should also be concerned with the strength and sturdiness of the shelves, as they should be strong enough to withstand the weight of a sizeable plate(s) of food. The shelves should also be adequate enough for holding sauce and utensils that are needed during your camping trip for the cooking grill.
Accessories
Some of the common accessories that you can expect to find with any cooking grill are utensils, BBQ recipe books and maybe a stand or a cart. You may find all or some of these accessories with your purchased grill. If they are not included, you may have to incur an extra cost to have these important items, and this should be factored in your budget so that you do not end up spending more than you had bargained more.
Assembly
Finally, you will have to consider whether you will have to assemble the cooking grill yourself or whether it comes ready to go. Is there a good manual written in English that you can understand and filled with relevant pictorial diagrams? Grills made in Asian countries might come with incomprehensible manuals, and being ready for this shock is better than assembling a grill using an eye of faith.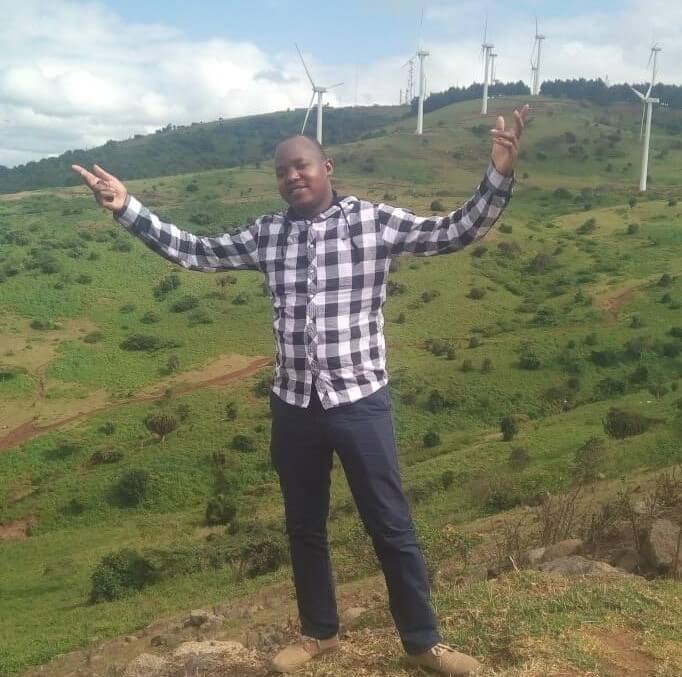 ABOUT DANIEL MSANII
When he's not camping or adventuring the outdoors, you'll find him grinding hard on his keyboard to put up some super-awesome content on campingmaniacs.com. Starting off on camping escapades back in 2011, he has grown fond of the activity over the years. His exposure to a myriad of different camping terrains, gear and the outdoor atmosphere has hitherto changed his perception of the entire outdoor life. He enjoys sharing the experiences of his adventures and gear reviews with the awesome camping community on this platform. Read more about us.