Last Update: 27 September 2019
BPA-, BPS- and Phthalate-free.
Glasslike liner film and Grunge-Guard Technology to deter bacterial growth.
Three different capacities.
Easy to use and clean.
Hose is not insulated.
Not dishwasher-safe.
Limited color choice.
Quick Navigation
1. Construction
The practically effective Source Outdoor Widepac Hydration Reservoir with Helix Bite Valve is made from a patented co-extruded polyethylene. This makeup not only gives this reservoir its sleek look but also keeps the taste of your water fresh and natural by keeping off any plastic-like taste when you quench your thirst.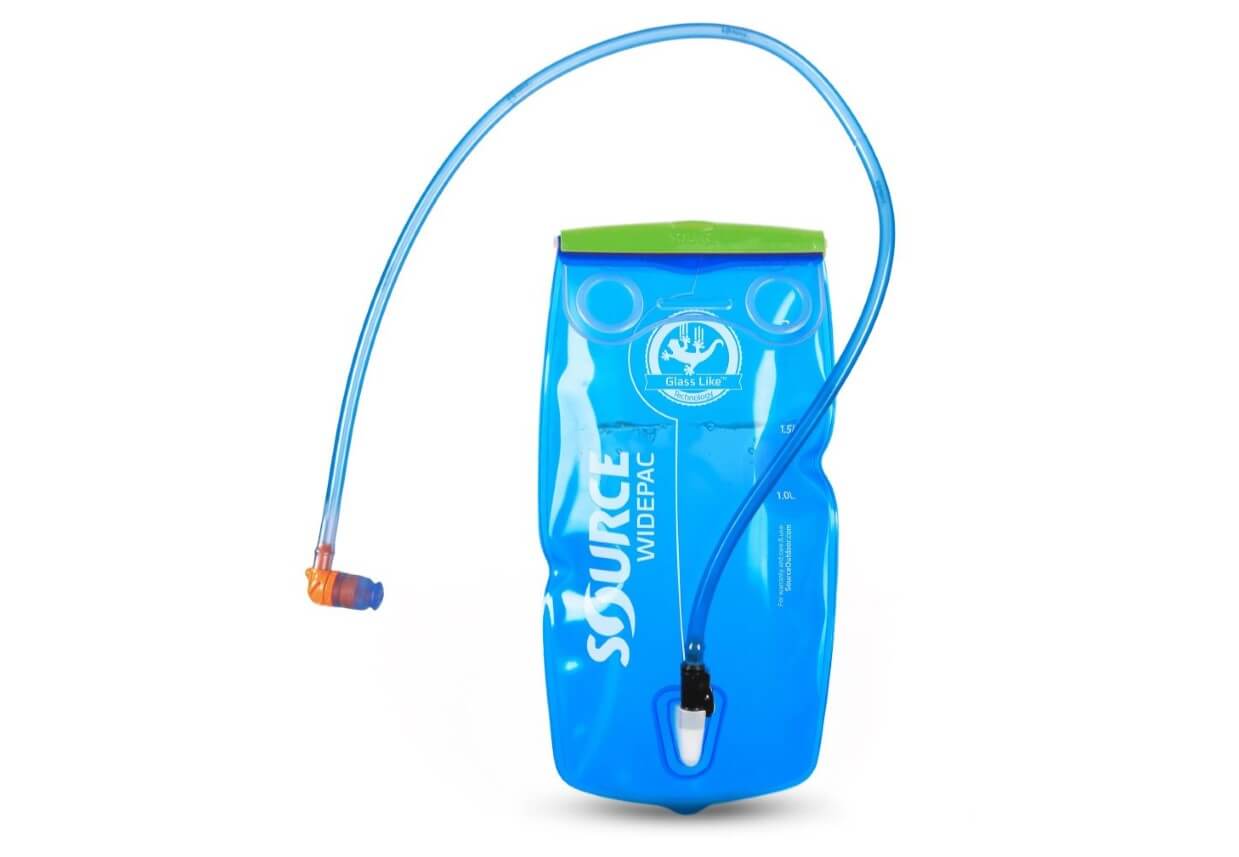 The Taste-Free System is one of the sole reasons why the Widepac is a favorite of many users. Irrespective of how long you keep your water in the reservoir, your water will retain its natural taste. It is also important to note that this hydration reservoir is both BPA- and phthalate-free.
You probably hear of "glasslike" and the first thing that comes into your mind is weight! Well, don't get deluded. The glasslike liner is a thin film (insignificant in weight) covering the entire inner walls of the reservoir making it smooth and deter bacterial growth. This hydration bladder is relatively lightweight and packable whenever you need all your outdoor gear together. More conveniently, this product comes in three versatile sizes of 1.5 liter, 2 liter and 3 liter reservoirs.
Construction translates to the lifespan of any product. Well, the ultra-smooth glass-like film is immensely flexible. It effectively prevents biofilm-buildup hence keeping your bladder bacteria-free for its entire lifetime.
The few seams that form up the bagging are well secured and won't loosen any time soon. As you may understand, these are qualities of a hydration system that will serve you through many expeditions.
2. Ease of Use
Just like the Source Tactical WXP Hydration bladder, the Source Outdoor Widepac Hydration System is extremely easy to use. In fact, everything is startlingly straightforward.
Even if you are a first timer with hydration bladders, using the Source Widepac Hydration won't feel like rocket science to you.
The Widepac Slide Closure utilizes the fold-top opening and it does open incredibly wide. This gives you enough opening for filling and cleaning the reservoir whenever you want to. Again, we've always found out that most reservoirs with small openings give you some trouble dropping in the ice cubes. This one did not give us any such trouble.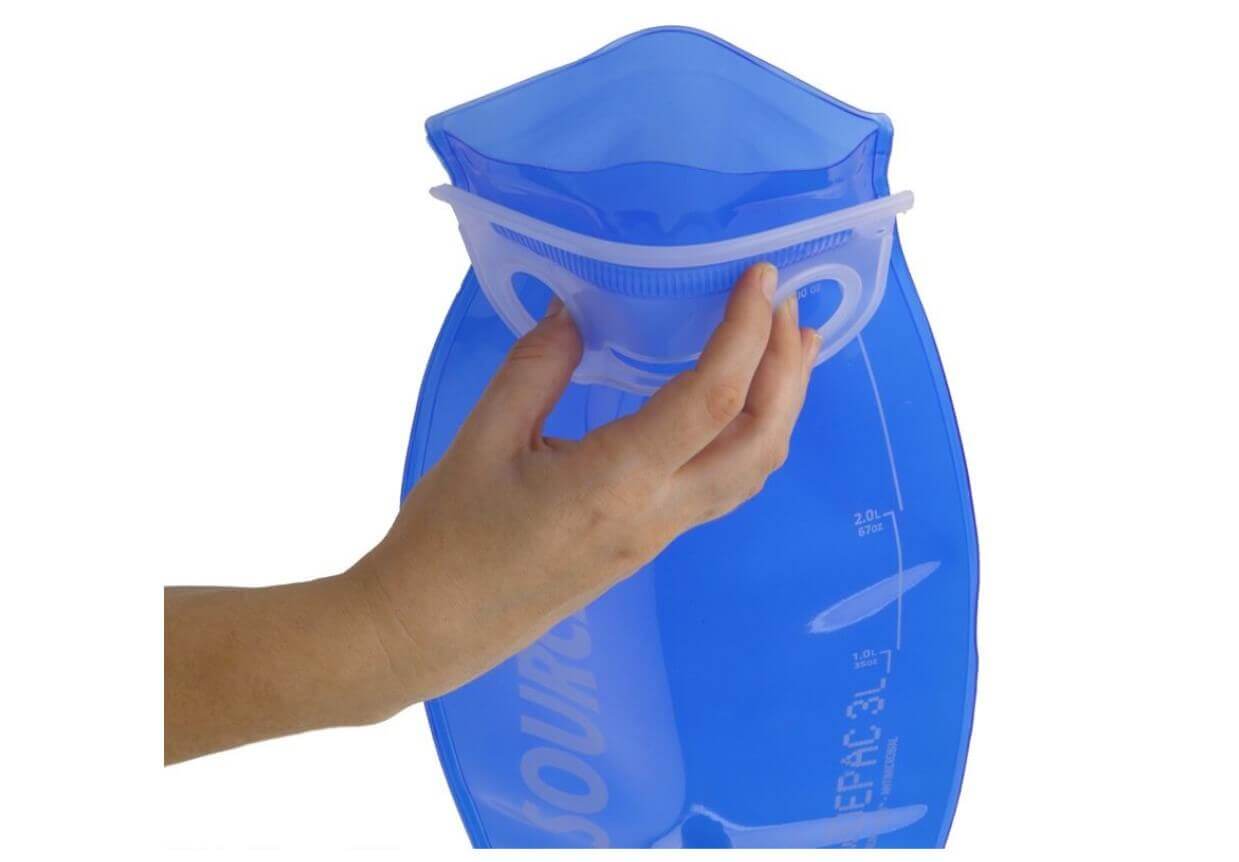 The convenience of this reservoir is further enhanced by the 90° construction of its drinking tube. This type of construction keeps the tube shorter saving you from long unnecessary tubes running over your chest. Again, we found out that this construction potentially creates the best drinking angle.
The Widepac is one of the 3 Source Hydration Systems that use the popular Helix Bite Valve. This valve is easy to suck from. You won't spend all the remaining energy trying to force water out of the valve.
The only problem some of our team members had with this hydration bladder is that it is impossible to fill it up to the brim as some of the water spilled out when closing. As we have always stated, bladders with screw cap openings are the only variety you can fill up to the brim. The Source Tactical WXP Reservoir has an advantage over the Source Widepac because it features both the screw cap and the fold-top openings.
3. Cleaning and Drying
Caring for your hydration bladder is one of the things we have always put emphasis on. In fact, we have consistently stated that you should clean and properly dry your hydration bladder after every use, particularly if the contents were sugary or alcoholic.
Well, if you intend to purchase the Source Widepac Hydration System, you do not have to wet your pants about that. The glasslike film is more than 20 times smoother than ordinary TPU films hence eliminating any chances of bio-film build up. This reservoir is virtually self-cleansing.
Grunge Guard Technology utilized in this product is an approved and certified antimicrobial agent that ensures there is no bacterial growth in the reservoir.
When you decide to clean the reservoir and tube, the fold-top opening opens wide enough for thorough cleaning. The only disadvantage is that this reservoir does not flip inside-out and cannot be washed using a dishwasher. We however found out that we could use these reservoirs for at least a couple of days without the routine cleaning except when we used drinks different from water.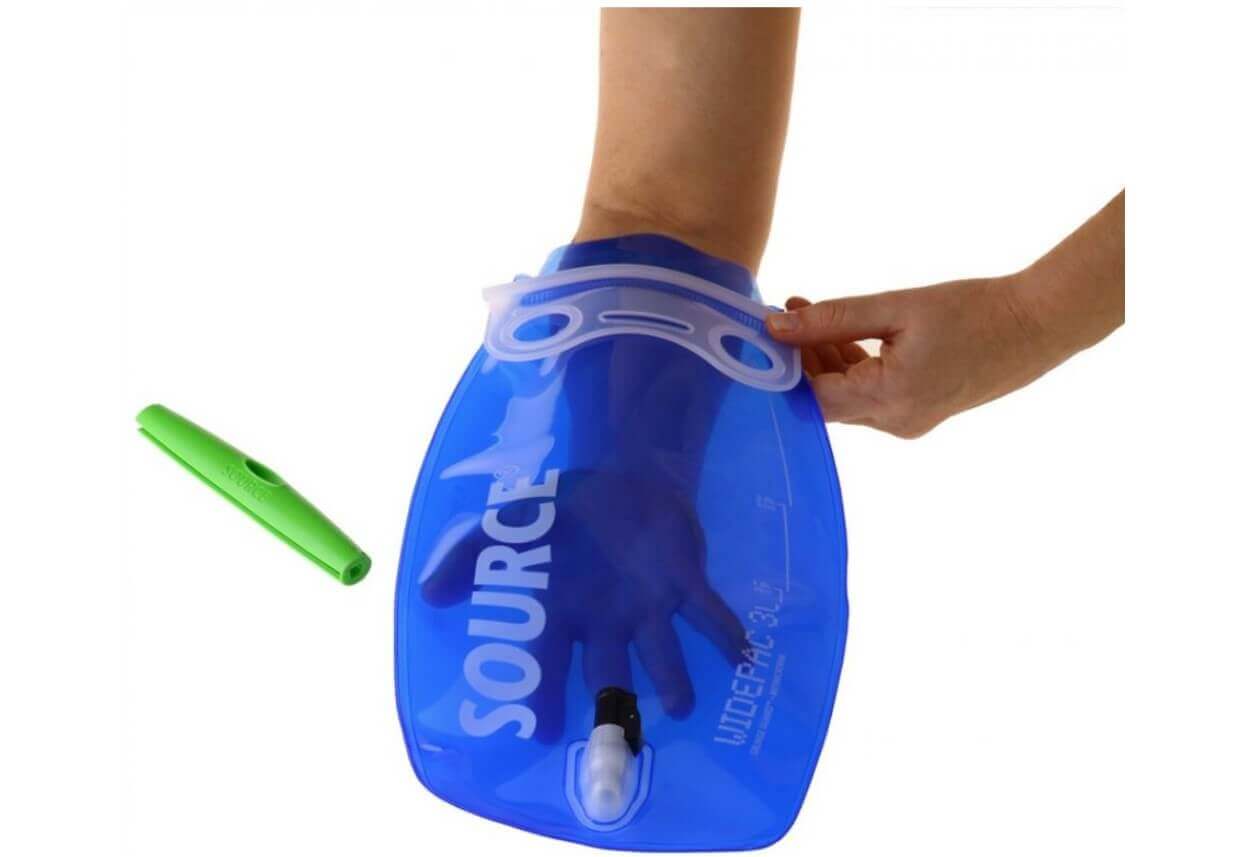 The hose is also easy to clean. However, what we discovered is that you will need to put more attention on the valve and its push-and-pull lock system because if not properly cleaned, there are high chances of malfunctioning.
4. Reliability
The approved Grunge Guard Technology makes this product highly reliable as it will hardly harbor any bacteria or microorganisms. This enables the reservoir to keep the water clear and reliably retain its natural water taste.
One of the things that struck me the first time I used this Source Widepac Hydration System is its reliability when it came to hose removal. The hose conveniently detaches from the reservoir giving you an easy chance of refilling, storing and cleaning your hose properly.
Again, a detachable hose comes in handy when you accidentally destroy either the hose or the bite valve. The entire reservoir doesn't get wasted as you can easily order for compatible parts from Source Outdoor. This is also an advantage when you intend to replace your hose with an insulated hose.
Finally, we discovered that this hydration system is not prone to leaks. Neither is the glass like material prone to wear making it a low care and maintenance reservoir. Simply fill the required amount of water into the reservoir and enjoy.
5. Versatility
The Widepac Hydration System is another outstanding choice when it comes to versatility. It is lightweight and portable making this product an ideal outdoor gear for runners, hikers, cyclists and mountaineers.
It comes in 3 capacities of 1.5 liters, 2 liters and 3 liters providing you with a wide variety to choose from. There is not much option when it comes to colors but most users do not have a problem with that. Use it to carry drinking water or storing little amounts for personal use whenever there is need.
This reservoir falls a bit shot for use as a camping water container as the available capacities are not large enough. However, if you will be making long trips away from your camping site then apart from carrying your 10 liter dromedary container everywhere you go, this hydration pack is a goldmine as you haul the desired amounts of drinking water to your short trips.
Compare With Similar Hydration Bladders
Conclusion
Certainty, the Source Outdoor Widepac Hydration Bladder is a wonderful product that you need to consider purchasing. It is versatile and will seamlessly fit into a wide variety of uses. Again, you will like the fact that it comes in 3 different capacities so it is up to you to make a choice.
This reservoir is easy to use even if you are a first time user of water bladders. Simply open, fill in the water, close and begin to enjoy your water by simply biting the valve. A slight bite on the valve allows sufficient flow of water.
The entire system from the reservoir, hose and bite valve, is compact and durable. This hydration bladder compares competitively with most of the best reservoirs in our list of top 10 hydration bladders.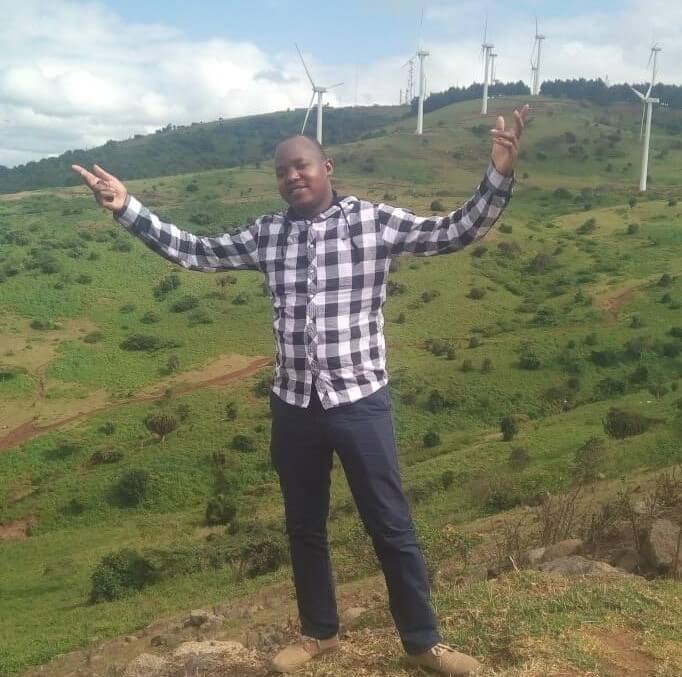 ABOUT DANIEL MSANII
When he's not camping or adventuring the outdoors, you'll find him grinding hard on his keyboard to put up some super-awesome content on campingmaniacs.com. Starting off on camping escapades back in 2011, he has grown fond of the activity over the years. His exposure to a myriad of different camping terrains, gear and the outdoor atmosphere has hitherto changed his perception of the entire outdoor life. He enjoys sharing the experiences of his adventures and gear reviews with the awesome camping community on this platform. Read more about us.