Last Update: 27 September 2019
BPA-, BPS- and Phthalate-free.
Easy to use and clean.
Puncture- and abrasion-resistant; durable.
Grunge-Guard anti-microbial technique to deter bacterial growth.
No self-insulating mechanism; insulation entirely relies on that of a hydration backpack.
Not dishwasher-safe.
Flimsy clip-slide closure.
Quick Navigation
1. Construction
Made of strong and durable co-extruded polyethylene, Deuter Streamer comes in two sizes of 2 liters and 3 liters. These two options weigh in at 6.1 ounces and 6.5 ounces respectively. It is a reasonably lightweight pick that can serve a number of applications ranging from hiking, running and mountaineering.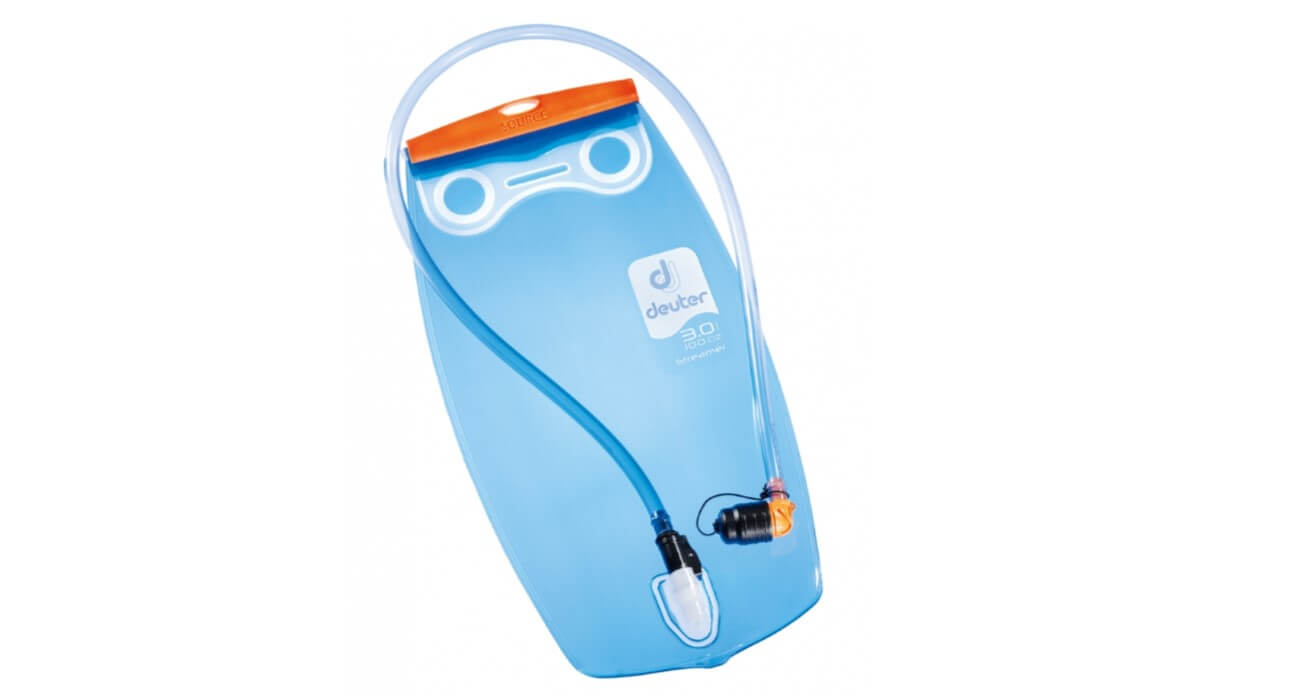 As we've been emphasizing, hydration bladders made of polyethylene excel magnificently in three ways; abrasion resistance, flexibility and plastic-free taste. Of all the hydration bladders we tested, Source Tactical WXP, Source Widepac and the Deuter Streamer are constructed using this material. These bladders are puncture-resistant and can be tossed on anything without them giving in.
The flexibility of the Deuter allows it to be rolled up for easy storage when emptied. It folds into a sizeable hand-fitting structure that doesn't have a bulky feel.
If you are looking for an alternative to Source Tactical WXP and the Source Widepac, then the Deuter will work for you. Our only dislike about the Deuter's construction is its slide-clip closure which doesn't look as robustly constructed as those of the Source Tactical WXP or the Source Widepak.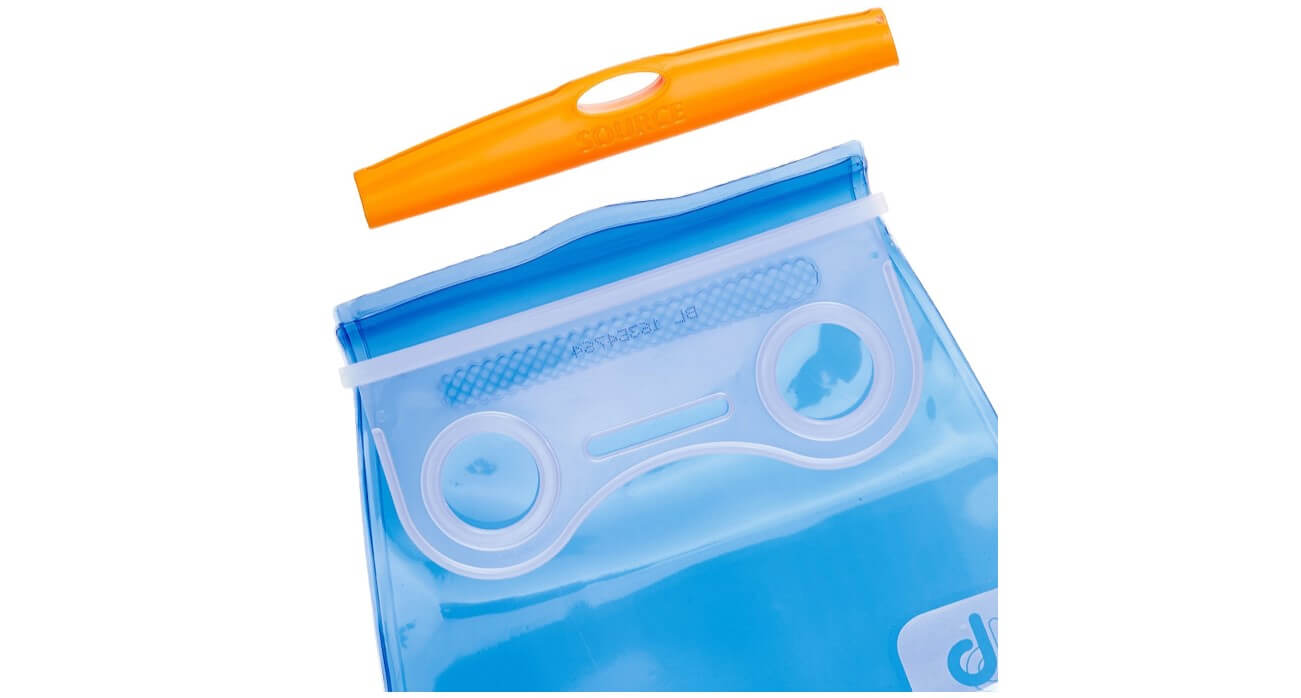 2. Ease of Use
Filling and refilling the Deuter didn't give us much trouble. The full-width wide opening meant that we could fill it using a cup, directly at the tap, or even in moving streams.
Our caveat with the fold-top reservoirs is the inability to fill them to the brim. All of them require that you leave an empty space at the top so that they don't spill some water when closing. The Source Tactical WXP has an advantage of having both the fold-top and the screw-cap closures hence considered a better alternative to the Deuter.
Still, we found it easy to insert ice cubes to the reservoir using the full-width opening. This means that in scorching summer heat, you can still manage to keep your water within a reasonably cold temperature.
The Deuter, together with the aforementioned two reservoirs, are the only ones that feature the Helix type bite valves. This valve is easy to suck water through without much force. It delivers about 25% more flow than most other suction valves.
What we didn't like about the Deuter's valve is the twist locking of the valve. Twist locks tend to be more delicate than the Switch or the Push-and-Pull locks and require a more careful handling.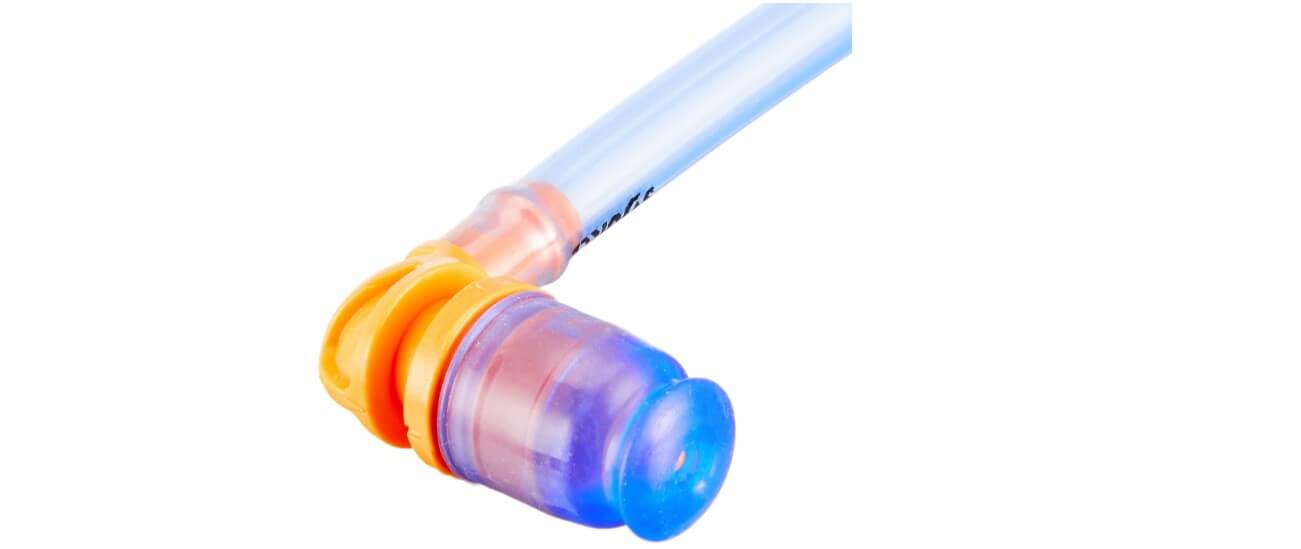 3. Cleaning and Drying
Like all other fold-top reservoirs, the Deuter opens full-width. This means that you can easily access its interior surfaces and seamlessly clean all the nooks. The only misgiving is that the bladder doesn't flip inside-out, which means that you will still face a struggle getting it fully cleaned.
Another implication of the bladder's failure to flip inside-out is that you can't clean it in a dishwasher.
Every other part including the drinking tube and the bite-valve are detachable and can be cleaned independently.
The Deuter's drinking tube is clear and means you can easily see through. As such, there won't be a growth of molds without you noticing it. Cleaning it is as well easy as you can see what you are doing.
Though not as hardly sticking together as those of the Source Tactical WXP, the apposed interior surfaces of the Deuter are not as freely apart from each other. This, added to the fact that the bladder can't be flipped, means that you will have to apply special techniques to keep it fully dried. Stuffing a dry kitchen towel into the reservoir seemed to be the most logical way to air-dry it.
Normally, you wouldn't have to fully dry your reservoir if you are immediately filling it up with water. If you are storing it for future retrieval however, keeping it moisture-free is mandatory. Storing your bladder with moisture means that microorganisms will grow and put your health at risk the next time you use the reservoir.
4. Reliability
The fact that the Deuter freely detaches from its hose via the quick release socket means that there is an increased flexibility when handling the reservoir. You don't have to remove the reservoir and its tube from your hydration backpack in order to refill or to clean it.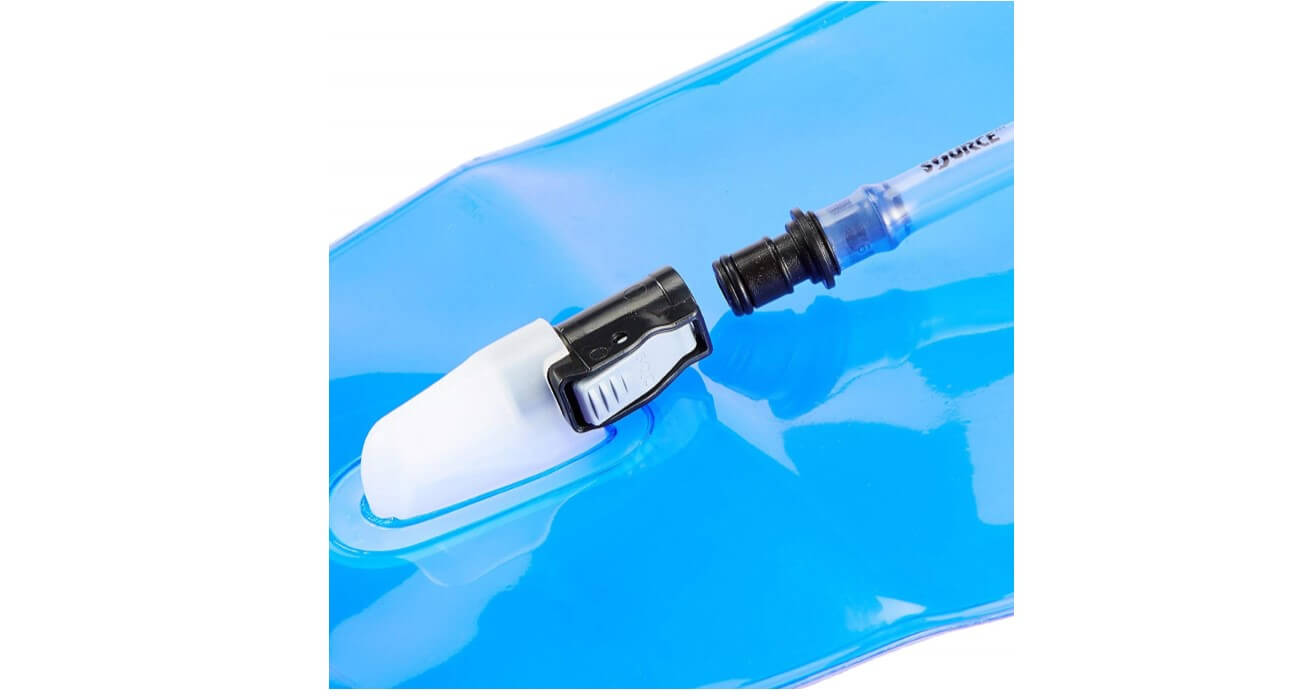 A damage to the tube or any of its parts doesn't render your entire reservoir useless as you can easily replace the damaged part.
The innovative Deuter's Helix Valve has the non-drip technology integrated which effectively deters leaks even with intense exertion. What this means is that you can confidently rely on it to hold even when used in rigorous activities such as mountain biking, skiing and running.
Its drinking tube which is uninsulated is easily interchangeable with those of the Badlands, Source Tactical WXP and the Hydrapak™ reservoirs. This means that if you need an insulated hose, you will have to purchase one from the named brands separately.
The valve has a push-fit cap that effectively protects it from dust and other forms of contamination when not in use.
Equipped with the antimicrobial Grunge-Guard technology, the Deuter effectively deters any aggressive bacterial growth. If well-maintained, this bladder will guarantee you a clear, tasteless water flow throughout its lifetime.
Deuter's profile allows for easy compatibility with most of Deuter hydration packs such as the Deuter Race X Hydration Pack. Still, we found the bladder to be a perfect fit for most other hydration packs and hydration compartments of most backpacks. The reservoir is neither too tall nor too short to hamper compatibility. It is one of those bladders we can easily recommend to someone who isn't sure of whether their hydration pack will be a perfect fit or not.
5. Versatility
One of those bladders that can be put to any use, the Deuter Streamer water bladder has curved for itself a soft spot in the hearts of the most daring outdoor adventurers. Mountain bikers, hikers, skiers, runners and hunters find new applicable uses for the reservoir daily.
Though limited by its two capacities and one color only, Deuter's durability seems to be the hallmark of its applications. It is hardy to withstand abrasions and punctures much as it is flexible to allow rollup and easy storage.
Though versatile with regards to drinking water, the Deuter doesn't match other more versatile reservoirs in other extra applications. For instance, the Geigerrig Hydration Engine which took our reward for the most versatile reservoir in our roundup of the best hydration bladders, had a number of uses other than quenching thirst. Dromedary water bags as well, with their varied capacities that range from 2.5L to 10L, had more versatile uses such as storing water for camping.
Compare With Similar Hydration Bladders
Conclusion
An impressive reservoir that emerged second best in our combined performance tests, the Deuter Streamer stands tall as one of the best bargains.
Save for a few misgivings that include a flimsy clip-slip and uninsulated hose, the Dueter performs spectacularly well. It is one of the new-generation reservoirs that utilize improved technology to add to durability, safety and improved performance. It is void of BPA, BPS and phthalate, a fact which makes it safe for your health.
Everything put at an equilibrium, Deuter Streamer is definitely a reservoir we can confidently recommend. It is a great alternative to the two most popular Source bladders; the Source Widepac and the Source Tactical WXP hydration bladders. Simple, reliable and overwhelmingly exceeding expectations.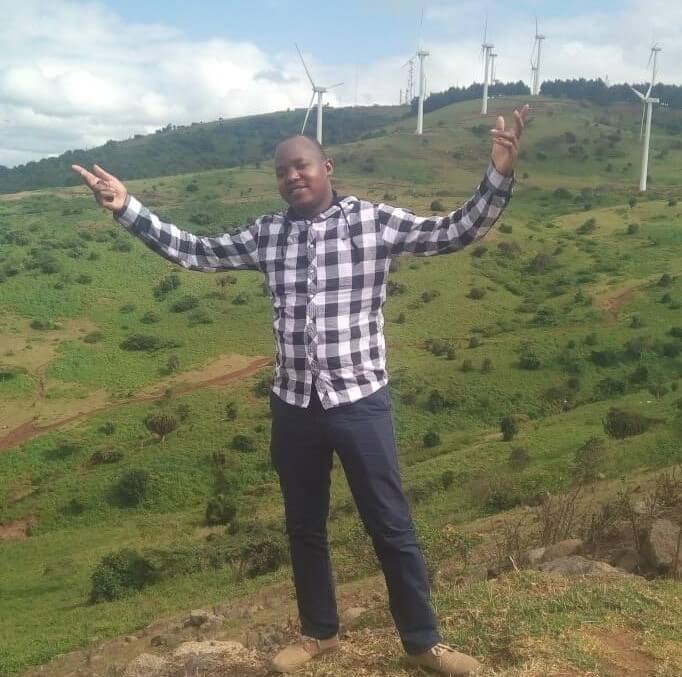 ABOUT DANIEL MSANII
When he's not camping or adventuring the outdoors, you'll find him grinding hard on his keyboard to put up some super-awesome content on campingmaniacs.com. Starting off on camping escapades back in 2011, he has grown fond of the activity over the years. His exposure to a myriad of different camping terrains, gear and the outdoor atmosphere has hitherto changed his perception of the entire outdoor life. He enjoys sharing the experiences of his adventures and gear reviews with the awesome camping community on this platform. Read more about us.