The Most Ingenious Camping Hacks and Tricks Every Camper Must Know!
Well, each camper is familiar with that situation where in the midst of a camping escapade, they feel like there is something that could have been done right even if they aren't sure what that thing really is. It takes a number of camping trips for one to sufficiently muster the art of successful camping with little to no hassle. Today, we show you most advanced, no-nonsense tricks that will see each of your camping being nothing less of a success. Whether it is the camping gear, survival techniques or simply mere thrills you have a thought of, we cover all that could bring the fun out of each camping escapade.
Waxed cotton pads for kindling

Don't stress too much over how to kindly the fire in the woods. Dip cotton pads in the molten wax, let them dry and pack. This, apart from making the cotton pads water-proof, makes them super easy to light and difficult to put off. The winds will not be a bother again.

Make your matches water-proof, like a boss!

A simple trick to make your matches water-proof is by dipping their heads into molten wax. We all know the disappointments that come with dampened matches when it comes to starting a fire. Save yourself the trouble prior to parking your matches for and setting off for camping.

Your first aid kit is a must have!

Don't forget to carry your first aid kit in the anticipation that everything will turn out fine. Ever read of a surgeon who had to perform appendectomy on self because of unpredictable appendicitis that caught up with him in the wild? Your situation might never get bad to that extent but it is always wise to be prepared. Pre-pack the anti-malarial medications in your kit because you never know. Don't forget to pack the common food poisoning antibiotics (ask your doctor) and any other kit you think might come in handy in case of an emergency. As they say, it is better safe than sorry.

Use sage to keep mosquitoes at bay!

Sage is a known natural mosquito repellent since time immemorial. Just wrap a bunch of sage and place it in your camp fire and bid the mosquitoes a goodbye that night.

Store all your eggs in a bottle

How many eggs can you carry safely throughout your camping escapades? I bet even two will crack along the way and you will end up without an egg. To save yourself the inconvenience, crack as much eggs as will last you your entire trip and store them in a bottle. This way, all your eggs will be safe and allow you to have a piecemeal each day throughout your camping.

Store your tissue paper safely

Don't allow your tissue paper to get damp or get crushed. A simple trick is to put the tissue paper into a coffee tin then making a small slit on the side to roll it out. Of course, a bigger tissue paper roll and a bigger tin will take you longer.

Keep your feet warm

Don't let your cold feet deny you a good night's sleep. At least not when we've already invented a trick to circumvent it. Warm water in a plastic bottle placed at the bottom of your sleeping bag will give your feet sufficient warmth before your body takes over. Say hello to a good night's sleep even in the wild!

Here's how to find water!

Remember transpiration? Well, you were never taught it in your grade Science for the mere reason of making you know that plants too do "sweat". In case you've run out of water and can't seem to spot a stream nearby, you can obtain enough water to quench your thirst from plant leaves. All you need is a plastic bag and a little patience. Do I need to mention that you can survive on water only for up to three weeks (you won't be fun to look at though)?

Keep the winds at bay and make cooking easy with a fire pit

Don't stress yourself over the winds that won't allow you to cook in peace. Make a small fire pit. This, apart from saving you the disturbance of the winds, will also conserve your firewood.

Honestly guys, you can cook pretty anything in a foil!

Cinnamon roll-ups, BBQ Chicken foil, Camping hot dogs, hot hams and croissants, Walking Tacos, Campfire Chili Cheese Fries; and pretty any other thing in a campfire recipe, all in a foil!

Your belt and hooks make a perfect hanger!

You may find yourself in need of hooks to hang your stuff such as backpacks and cookware. No need to stress. Just strap your belt round a tree trunk and place hooks along the circle of the belt. Just like that and you can hang a dozen stuff at ago!

Stay with your keys

A simple trick that will protect you from losing your keys in water is to attach them to a floater. Whenever it falls into the waters, it will float and you can trace it until you retrieve it. Simple and genius!

Protect your clothing

You will never appreciate the frustrations of having no dry clothing to put on until your get into this kind of a trouble. To save yourself this experience, a survival bag will suffice as a lining cover for your backpack. Seriously, just don't go camping without a survival bag; you will thank me later.

Prepare your pancakes in advance

To save your head the agony of spoiled eggs and milk, pre-make your pancake, store in a plastic bag or a polythene paper and freeze them. Anytime you feel like baking a pancake, just thaw one and you're on the pan! Who said you can't have pancakes in your camping escapade?

Make your improvised lantern

Your headlamp apposed on a transparent plastic bottle with water will give you more than enough illumination to light up your camp.

Pack a water Purifier and save yourself waterborne diseases

A common problem amongst campers is waterborne diseases due to consumption of untreated water. While you might want to pack some drinking water to last you the entire camping period, the inconvenience this causes you is not worth it. To save yourself the inconvenience and the diseases, just arm yourself with a simple backpacking water filter and use water from virtually any source without fear of contamination. We recently wrote an article with a list of the best backpacking water filters. You can check it out.

Conserve your soap

If you thought that your single bar of soap will last you the entire camping, you thought wrong. What about if it fell in water, or you accidentally forgot it in water and it got dissolved? Chop your soap into small pieces and use each piece with each bath to stay safe.

Pack your backpack like a boss!

You don't want to just throw things haphazardly into your backpack. The order of arrangement should be space-efficient and in a way that will not see your valuables break.

Never get lost in the woods!

This infographic from brightside's article sums up pretty much everything.

Make your shoes waterproof

This simple hack involves melting some wax and sprinkling it all over your shoes. It is simple but you will never soak your shoes in the grass again!

Alternative fire starter

Cotton balls impregnated with Vaseline jelly are perfect fire starters!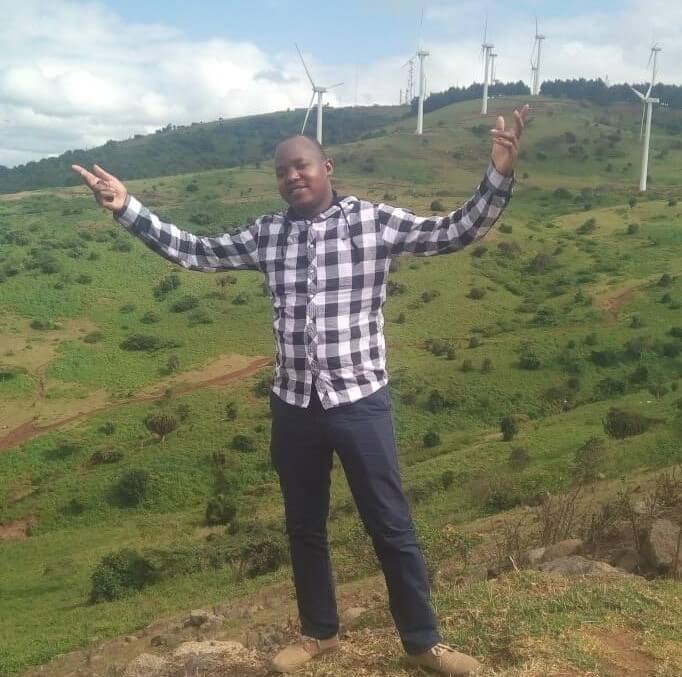 ABOUT DANIEL MSANII
When he's not camping or adventuring the outdoors, you'll find him grinding hard on his keyboard to put up some super-awesome content on campingmaniacs.com. Starting off on camping escapades back in 2011, he has grown fond of the activity over the years. His exposure to a myriad of different camping terrains, gear and the outdoor atmosphere has hitherto changed his perception of the entire outdoor life. He enjoys sharing the experiences of his adventures and gear reviews with the awesome camping community on this platform. Read more about us.