Camping Hacks: It's All About Improvisation
To many, camping is all about improvisation and making do with the little you have. Bushcraft itself is laden with useful hacks, tips and lessons that you can utilize to make your camping, hiking or mountain climbing enjoyable and fulfilling.
We've rounded up some of the most practical camping hacks and do hope that they will make your outdoorsy activities more safe, comfortable and worthwhile.
Contents
Less-Graveled Trails Are Goldmines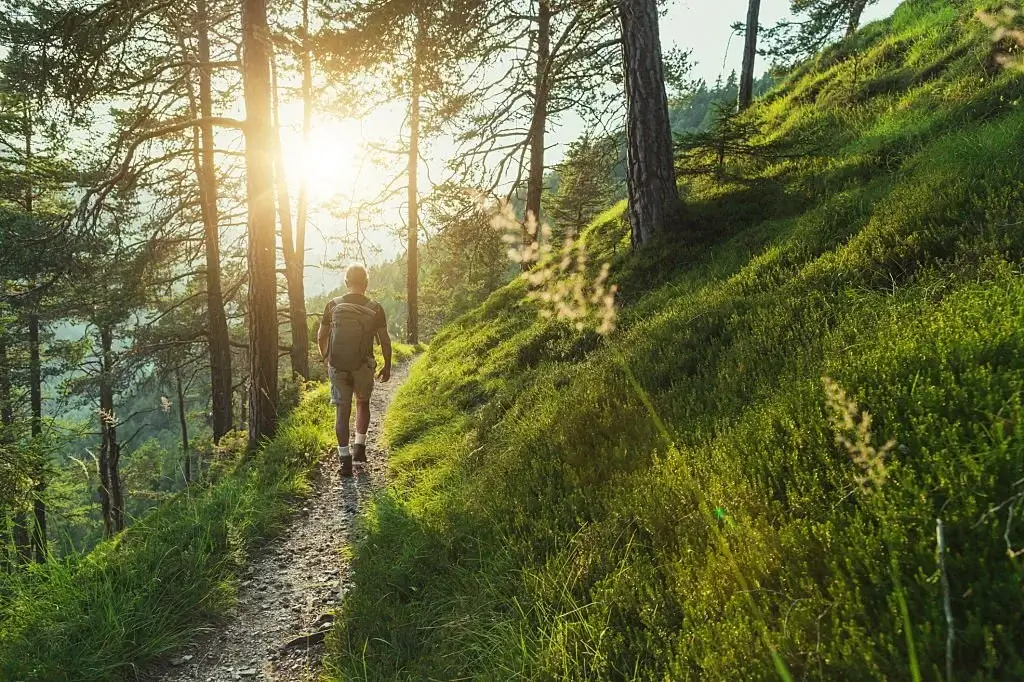 Sure, camping or hiking in the most popular parks has its moments but you may probably be missing out on a lot of undiscovered, backcountry splendor. The popular campgrounds may be full-to-the-brim with play areas, cafes, community centers, shops, creature comforts, hookups and so much more.
However, they may have far more restrictions than would be the case if you opted for a boondocking kind of outdoor experience.
Taking on the less-graveled routes into the nation's backcountry unveils unhindered freedom, new frontiers, outdoors fun, full immersion into nature, and undisturbed spectacular views. You will get to be closest to wildlife than ever before and may not even have to incur camping fees in most national parks.
Steer away from conformity and venture into the less-known campgrounds, wilderness reserves, and designated forests at a fraction of the cost.
Winter camping also sees a drop in the number of visitors in some of the most popular site attractions in the US and Canada.
You will get to appreciate the jaw-dropping views provided by the many peaks in White River National Forest and enjoy the outdoor activities and scenes in Adirondack Park without the usual overcrowding among other inconveniences.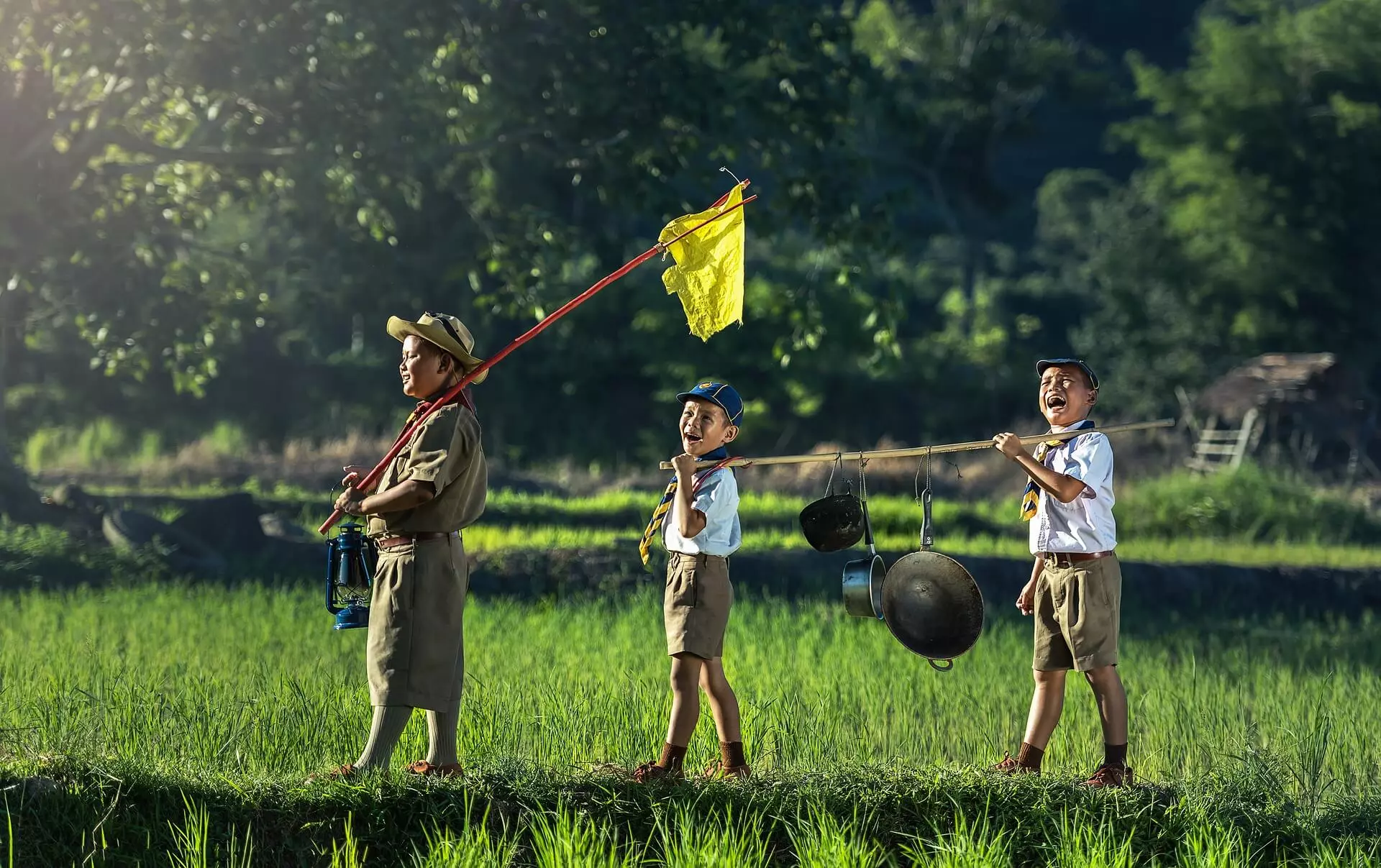 Leave No Trace!
Let's start with some numbers; the outdoor recreation economy contributed 2.2% ($427.2 billion) to the U.S. gross domestic product in 2017. Recreational outdoor spaces account for over millions of acres of total public land.
State parks and campgrounds, as they exist today, are thanks to decades of conservancy and protection. Leave No Trace are guiding principles that you can embrace to ensure you as well as over 100 million outdoor enthusiasts get to continue enjoying the great outdoors for many years to come.
The seven principles are meant to minimize the impact on the environment and apply to all types of campers and areas. The Leave No Trace Center for Outdoor Ethics is in charge of dynamically improving the guidelines as times change.
In a nutshell, the LNT principles include:
Planning and preparing
Traveling and camping on durable surfaces to avoid damaging the land and waterways
Disposing of waste properly
Leaving what you find
Minimize campfire impacts
Respecting wildlife and plants
Being considerate of other visitors
Essentially, the seven principles encompass all that you need to do to enjoy the outdoors safely.
Pack Lightly, But Wisely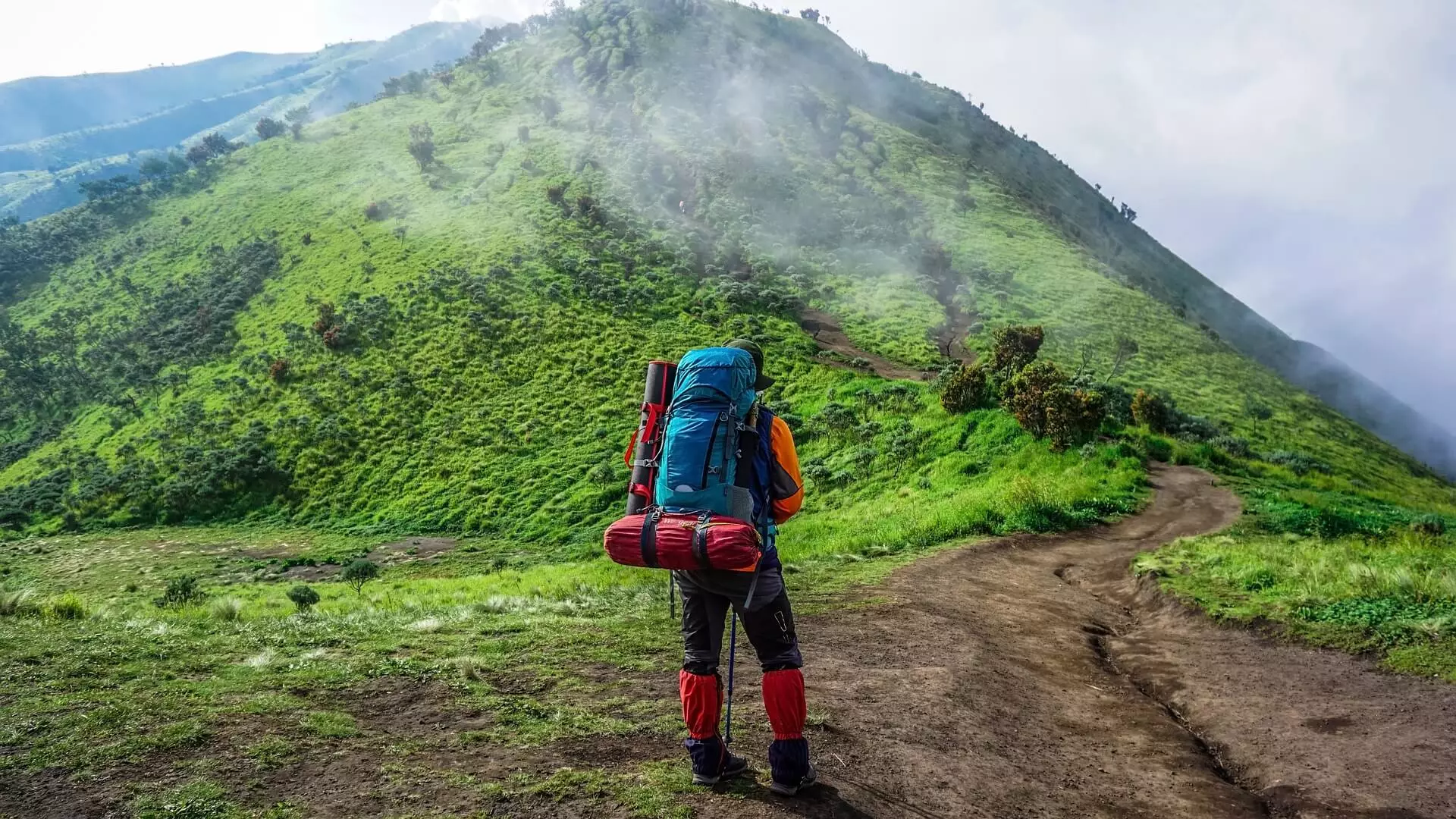 Storage, packing and hauling your outdoor gear all zeroes down to organization and efficient utilization of the limited space. It's always advisable to pack lightly but without skimping on essentials and emergency gear.
Ideally, you want to master your packing routine before and after camping down to a few, quick, and easy steps.
First, you need to ensure that you have all the essentials whether it's the shelter, safety, cooking, navigation, emergency/ first aid, sun protection or hygiene items. Laying them out on the ground and using a checklist can tremendously lessen the guessing games.
With regards to cooking gear, ensure that you carry some extra fuel to cook your food and avoid canned foods due to their added weight. Instead, opt for plastic containers or Ziploc bags where possible. It will also save you a lot of time packing pre-prepped or pre-cooked foods instead of the opposite.
A cool box is godsend if it's not a hassle to haul, as it will chill your cooked food and drinks for your next mealtime. Learning to make a fire to cook your food is awesome but do carry some fire starters as a precaution.
Collapsible water carriers are easily portable and easy to store, so, invest in two or three of them for your drinking or cooking water. Also, you need to carry a portable cooking stove in case the open fire pits are rained on.
The last thing you want to fumble with is your tent stakes and rainfly trying to set up your tent in the dark. Therefore, make sure to practice how to set up your tent in your backyard before embarking on your trip.
A practice run will help you identify faults on the unit and more so give you a clear picture of how long setups/teardowns will take when out in the wild. You may also want to bring extra tent accessories with you for quick repairs and replacements.
That said, double-check that you've packed pegs, clamps, poles, and a mallet in the tent bag.
With all your essential items packed away, you will also want to bring with you some personal items to keep you busy/comfortable during downtimes. Some board games, books, folding chairs, enough toilet paper or wipes, duct tape, condiments, tent carpets, binoculars and so on, wouldn't hurt to bring along if you have the extra space.
You don't have to bring a whole roll of duct tape. Instead, wrap a bit of it around your flashlight or water bottle.
You will also need to master packing your backpack like a pro for better access and organization of items. The big idea is that most of the weight of your backpack should be evenly distributed in the hip region instead of your shoulders.
Keeping that in mind, pack infrequently-used bulky items like your light footwear and sleeping system at the bottom. Next, stuff the middle section with heavy dense gear such as your cooking kit, water unit, clothes, and food stash.
Note: you probably need a quarter of the clothes you think you need; the goal is to dress warmly (in layers) than stylishly.
Lastly, items that you need to access quickly or frequently should go on the top section of the backpack as well as in outside pockets and attachment points. A sleeping bag case or stuff sack filled with your softest clothing will also suffice as a pillow and save you lots of space.
Staying Warm under the Stars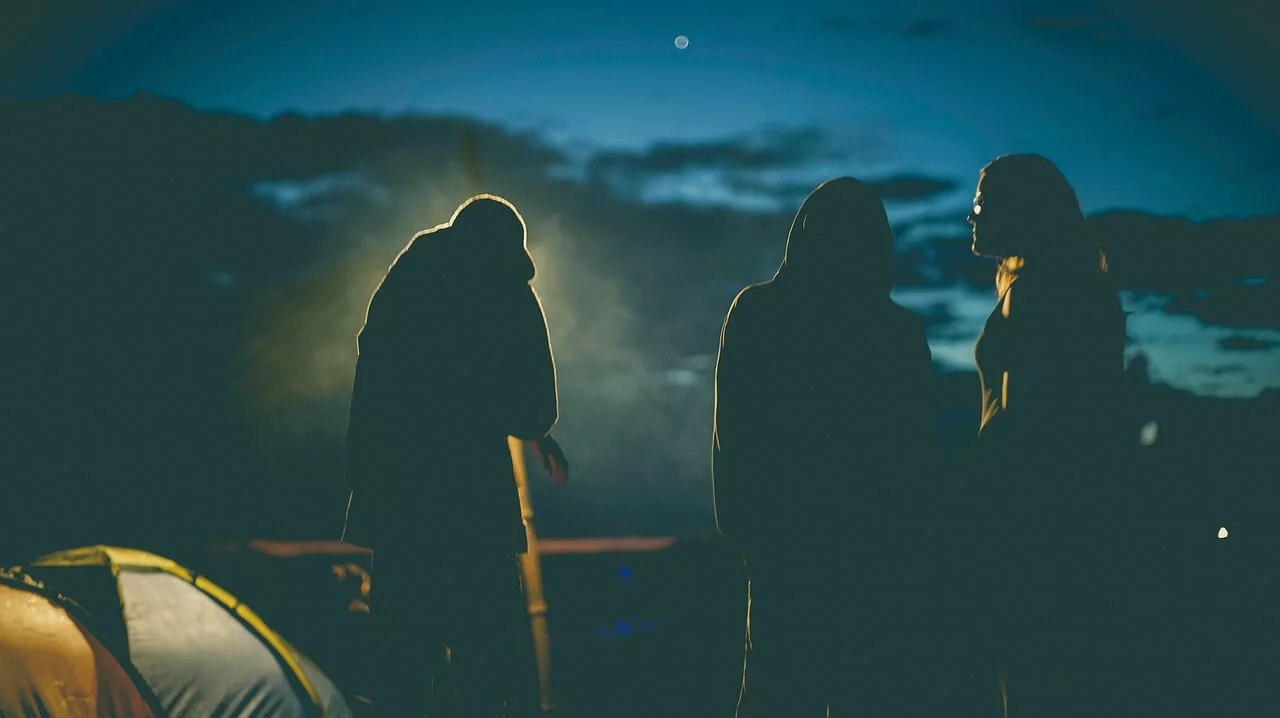 Keeping you and your loved ones warm starts by investing in a decent tent, sleeping bags among other accompaniments. Regardless of whether you're camping during summer or winter, you can always expect the nights to be chilly.
A sleeping bag with a high R-value is a worthy investment as it offers better insulation against the biting cold. You may also want to pack some extra blankets and utilize warming hacks like putting a hot water bottle in the bag, using chemical heat packs, and sleeping off the ground.
Additionally, you need to layer up your clothing – wicking base layer, insulative middle layer and water-resistant outer shell – to effectively counter harsh weather conditions.
Your tent of choice should preferably be double-walled and a 3- or 4- season rated tent to effectively fight off the cold and winds. It's also highly advisable that you go for an appropriately-sized tent with at least some mesh panels on top of proper vents for maximum insulation.
The rain is bound to frustrate your camping experience so prepare well beforehand to counter this issue. Thus, you need to figure out an ideal space to pitch your tent and make sure to lay out a groundsheet before setting the tent to prevent water seepage into the tent.
Waterproof rain ponchos or jackets are also the most suitable gear to wear during rainy conditions. Also, some comfy in-tent shoes like UGG boots will suffice instead of going in barefoot.
Emergencies and Safety Concerns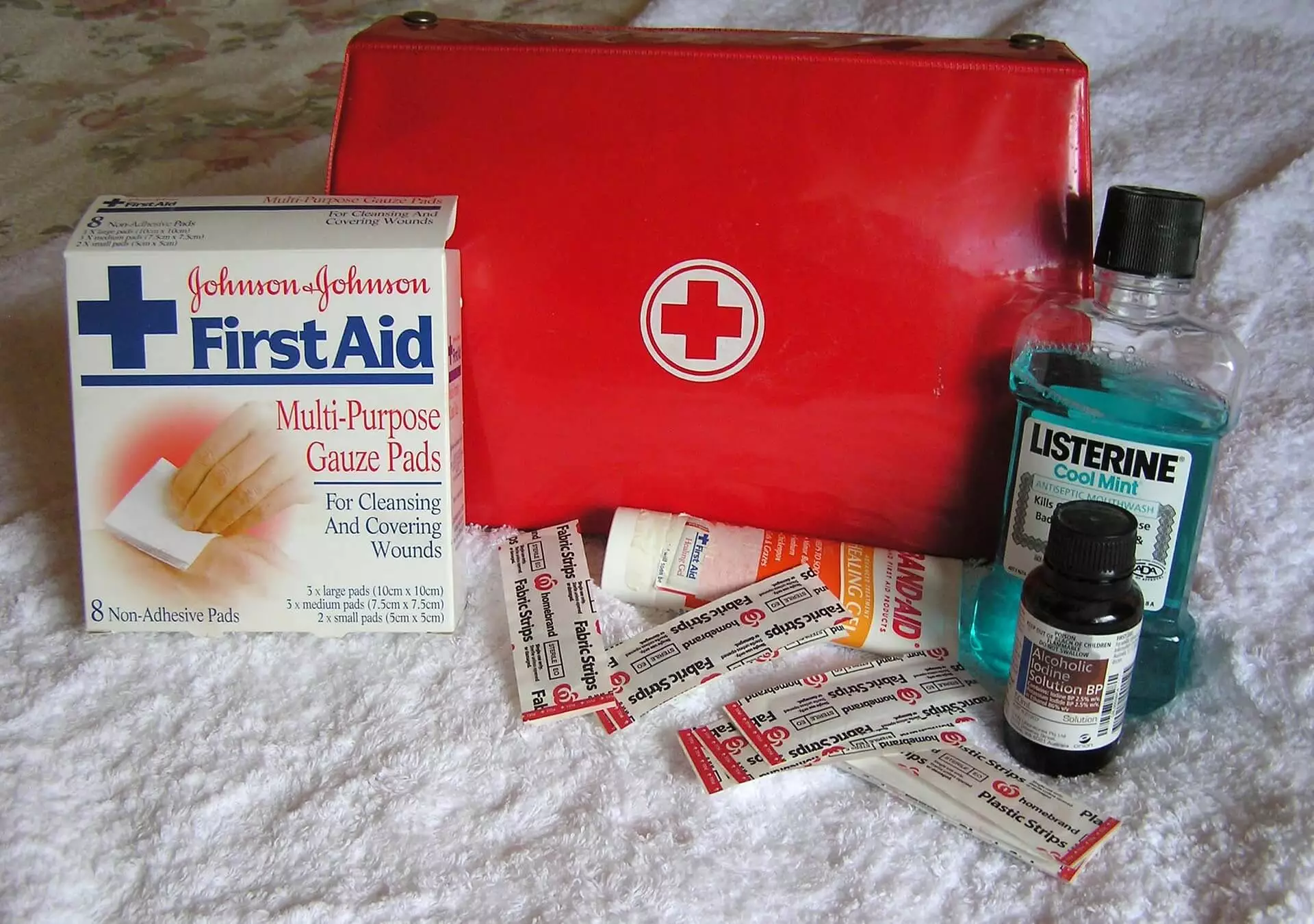 Are you well prepared for any eventualities? Aside from getting the right gear and wearing appropriately, there are other precautions you can take to counter safety risks like flash floods, landslides, wet trails, and lightning among others.
First things first, you need to be up to date on weather information and travel advisories in areas you want to camp at. A NOAA (National Oceanic and Atmospheric Administration) weather radio plus respective recreation site websites are good places to refer to.
When things go haywire, the last thing you want to happen is to have the search and rescue team mistake you for a fauna. Therefore, wear your bright orange or red colors boldly for your safety. Plus, informing your friends and family where you'll be helps a lot.
Inside your must-have repair kit, make sure to include some extra batteries, seam sealer, zipper repair tools, duct tape (lots of it), baling wire, and some few meters of paracord. Interestingly, the paracord may come in handy as a clothesline, a bear bag rope, a fishing line, a tent guyline, fire bow or even as shoelaces.
As a true outdoorsy type, you'll also find out just how effective an acorn cap can be as a whistle.
Firsthand information is usually the most reliable. Therefore, learn as much as possible from frequent backpackers, hikers and campers about the best routes to follow, water sources, and suitable campsites.
Pack some extra maps if possible as a precaution or just for your 'where are we?' friends. However, that's not a go-ahead to stray off the main trails. It's very easy to get disoriented and lost when deep in the woods.
Additionally, a bear bag or canister is ideal for storing all your food away from grizzly bears, rodents, and other critters. You also need to be very wary of widow-makers, which are dead branches suspended in trees that can fall at any time.
In summary, your emergency preparedness plan should include the following bare minimums:
Always pack lots of water including water treatment/purification kits to make any water potable;
Have a clear communication plan that may include acquiring a satellite phone or a phone plan with a telco with wider coverage of remote areas, a personal locator beacon (PLB), and contacts/locations of the park's rangers;
Being wary of your environment including the terrain and its main challenges;
Bringing along with you only the essentials;
Knowing what to do when wild animals attack e.g. How to use bear spray, learn about poisonous plants and venomous snakes as well as how to address such situations.
The Quick and Easy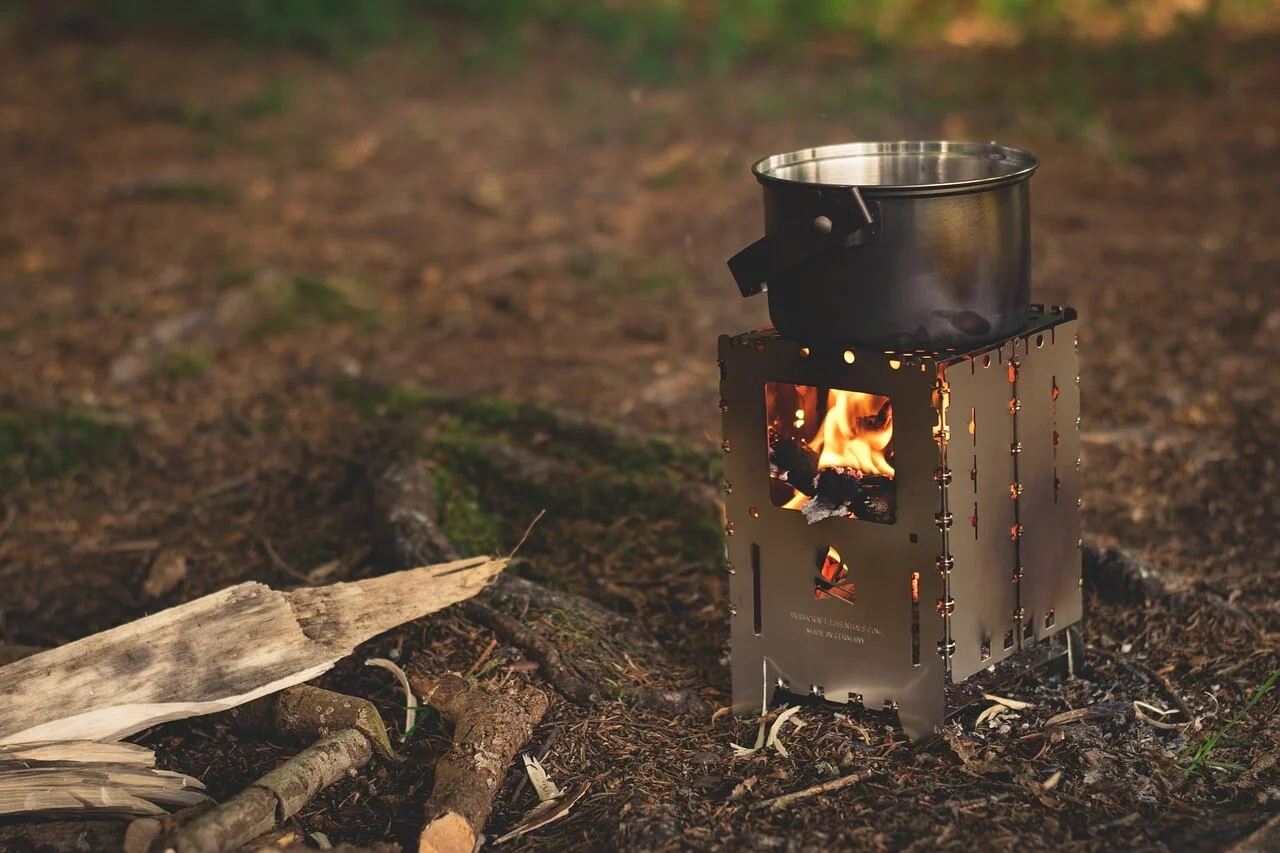 Illumination
Using a lantern instead of a handheld torch will offer better lighting for your tent and reading. However, the handheld torch will be perfect for night-time loo visits and emergency lighting, so remember to pack some extra batteries. Fairy lights may also be suitable for your campground lighting.
You may also DIY a lantern using your headlamp and a translucent jug of water; the headlamp light should face inwards into the jug.
Tent setups and teardowns
Remember to hammer down the stakes deep enough to avoid people tripping over them but not too far down as to make them hard to get out. To prevent damaging the zipper system, make sure to zip up the doors closed during setups and unzip them during teardowns.
Backup Batteries
To juice up your devices and emergency gear, you will need a backup source of power. A power bank, a solar charging device or a portable generator will suffice for most backup power needs.
Familiarize with the Rules
Consult and read up on the campground rules and restrictions to avoid any friction. It will be crucial to know about the rules beforehand as they may pertain to campfires, pets, music, hookups and so on.
Also, be mindful and respectful of your neighboring campers by not using generators at night, keeping your music at low volume and so on.
Waterproofing your Gear
Lining your backpack with a garbage bag will keep the contents dry in case of the sudden downpour. You may also pack your cookware with silica gel packs, those small sachets found in most packaging, to wick away any moisture and prevent rust.
However, you will need to air dry your dishes and cookware by hanging them in a mesh bag from a tree.
Dry out your clothing
In case you get rained on, make sure to change into dry clothing to keep warm and cozy. Bread tags will do a fine job as clothespins when drying your clothing plus you can dry your shoes overnight by inserting your dirty clothes in them.
You may air dry your moist clothes by strapping them on the back of your backpack. Also, to avoid the mess that is packing away soap after use, you may use a vegetable peeler to shave some strips for single uses.
No grommets? No problem
Grommets on your tent, tarp or rainfly may get damaged due to the immense strain they endure and thus these crafty solutions will be a lifesaver. The sheet bend knot can help secure the unit in place while the wart method will also be perfect.
The wart method involves placing a small round pebble, coin or hard nut under the tarp and clustering the fabric around the object to create a wart/bump. Then tying a constricting knot with your line around it as needed.
Mosquito, bugs, and pest control
If you forgot your bug repellent at home or are afraid to use it in your tent, worry not as there are several natural ways you can effectively repel bugs. Leaving a sage fire to smolder and smoke has been to be very effective in keeping off the mosquitoes.
Aside from the hit-or-miss Johnson's Baby Creamy Oil, you may also try effective natural mosquito repellents such as peppermint, citronella, clove, catnip, lavender, thyme and lemongrass. Screen rooms and nettings may also complement your efforts in the fight against mosquitos.
Cotton balls soaked in liquid soap, rosewood, juniper or oregano are also very effective in controlling tick infestations.
Making fires ASAP
Going all out in the outdoor lifestyle necessitates knowing a couple of tricks with regards to starting fires. You could also learn some primitive methods of building a fire such as the hand drill, fire plow, and bow drill.
However, having backup options like the classic flint & steel, fire piston or battery & steel wool combos will make do if your matchsticks get soaked. Always buy your wood fuel at the local campground store to avoid introducing pests to the area.
Cotton balls, coconut husks, lint and bark shavings are perfect for kindling just as much as corn chips and Doritos. Also, hand sanitizer is flammable and convenient to start fires with.
The Magic of the Skillet
A cast iron skillet is all that you need for your outdoor cooking. It cooks evenly, cleans easily, and fairly safer than other alternatives. What's more, is that you can 'reuse' your grease to fry other foods plus nothing speaks outdoors enthusiast than cooking with an iron skillet over an open campfire.
Taking Care of The Number 2s
Campsite toilets may be available in most camping locations but what of where there are no outhouses? Aside from the frowned upon cat hole digging, maybe you should consider other portable toilet options like a flushable, collapsible toilet or bucket toilet.
Use the last two options with biodegradable wag bags for the best results.
Don't Forget to Hydrate
Apart from filling your hydration bladder, you need to invest in water filters and water purifier tablets to make any water potable. Boiling water should be the last resort due to its time- and fuel-consuming nature. Particularly, iodine and chlorine purification tablets are some of the best options as they are fairly common in most stores, easy to carry and to use.
Have an adventurous distraction-free trip
Engage in fun outdoor activities like hiking, kayaking, swimming, ring toss, and so much more; switch off your phone and take in the sights and sounds; bring some quick bites for the trails; a quick read of your favorite novel won't hurt while swinging away in your cozy hammock too.
Lastly
Away with absurd 'hacks' that suggest storing food in an upside-down umbrella prevents an ant's infestation or worse yet the tabloid suggestions that swear by boiling omelets in plastic bags.
We hope that by attempting the above tried and tested camping hacks, you will be able to enjoy the great outdoors safely, affordably and efficiently. Remember to LEAVE NO TRACE and if needed, leave the campsite cleaner than you found it!