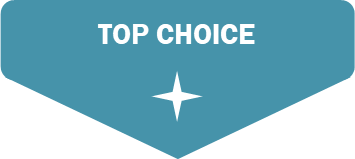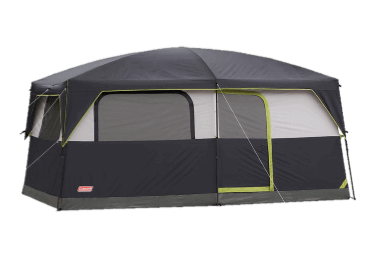 Coleman Prairie Breeze 9-Person Cabin Tent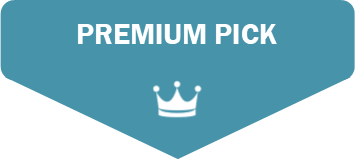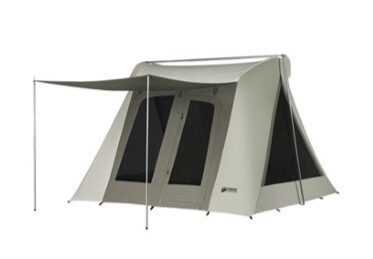 Kodiak Canvas Flex-Bow Deluxe 8 Person Tent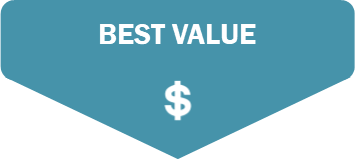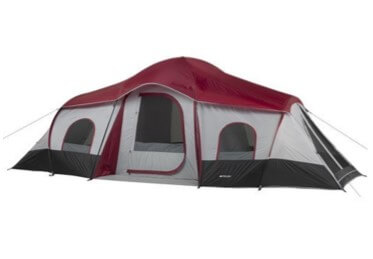 Ozark Trail 10-Person 3-Room XL Family Cabin Tent


Best Family Tents for Camping (The Top 2019 Brands Reviewed)
Camping remains one of the best ways for families to bond as everyone is away from the enslavement of modern electronic equipment such as televisions, computers and nonstop internet from the home Wi-Fi. However, without adequate preparation, camping could become a disaster.
While it is general knowledge that a family camping tent should top your list of camping equipment, choosing the best family tent remains a daunting task for new and seasoned campers. By and large, this is due to the varying priorities among other more specific factors.
Just like with general tips to consider when choosing a tent, size will depend on the number of family members and consequently the amount of space needed. Other considerations will include weight, ease of set up, durability, weather conditions and adaptability.
Having said that, let us look at the best family camping tents that you should consider investing your money in. The tents that made it to this list are all unique in their own ways.
Which are the best family camping tents of 2019?
Trust me, this list should cater for all your needs for the most epic family camping tents. Let's look at each tent and see why these are the absolute best picks.
1. The Editors' Pick: Coleman Prairie Breeze 9-Person Tent, Black and Grey Finish
It is almost impossible to review any category of camping items without mentioning a product from Coleman. The company, Coleman, is a reputable brand and it is no coincidence that the Coleman Prairie Breeze 9-Person Tent, Black and Grey Finish takes the overall position in this review.
The fully freestanding tent is your ideal tent and features adequate tent volume, unbeatable peak height, amazing cabin design, sufficient ventilation and commendable privacy provided for by the two rooms. Well, this Coleman Signature Prairie Camping tent is therefore great for a family of between 6 to 9 members who intend to go for summer expeditions.
Ideal For Summer Camping
The Coleman Prairie Breeze 9-Person Tent guarantees an exclusive summer experience for your family or group of friends. It features 6 huge windows, a fly covering only the window sections as well as a fan to cool off the hot summer temperatures.
These 3 features make this tent a livable summer tent hence an ideal pick for lovers of family camping during the hot weather. It is also worth noting that being a family tent, this product will hold enough warmth in cooler environments.
Provides Great Shelter and Privacy
For a fact, the basic function of a tent is to provide shelter in outdoor settings. While almost all tents will do this, the Coleman Prairie Breeze does this faultlessly thanks to its freestanding cabin design, its stability, sturdy powder coated steel and durable nylon fabric.
More interestingly, this tent comes with a nylon divider which creates two spacious rooms for further privacy and convenience. Effortlessly attach the nylon divider using 3 tabs on either side of the walls and 4 tabs on the roof of the tent to come up with two 10 ft. by 7 ft. rooms. Don't you think one of the rooms would be ideal for older kids as you use the other?
Specifications
Packed Weight: 37.6 lbs.
Dimensions: 160 inches by 120 inches
Peak Height: 7 inches
No of Rooms: 2
Fabric Material: Nylon
Pole Material: Powder coated steel
Occupants: 6-9 people
Pros
Comes with a carry bag for easy packaging and portability
Color coded poles make pitching easy
The price is a great bargain for such a high end tent
Spacious and boasts of a remarkable peak size in the market
Cons
Only comfortable in hot and warm climates
Heavy and you may have to preserve it for car camping
Bottom Line
When it comes to summer camping, the Coleman Prairie Breeze 9-Person Tent is your ultimate family camping tent. It is spacious and comfortable, easy to set up and features a Coleman signature cabin design. However, while this is a top tent by all standards, we cannot recommend it for all-season camping as it may not give you the warmth in freezing conditions.
---
2. Best Pick For All Seasons: Kodiak Canvas Flex-Bow Deluxe 8 Person Tent
The Kodiak Canvas Flex-Bow Deluxe 8 Person Tent is your kind of tent that you will confidently park up and head to your desired campground any day. This typical four-seasons tent is made from high quality Hydra-shield canvas that is both warm and breathable hence no chance for mugginess. Even in a downpour, the canvas keeps you dry as there is no chance to wick any water.
This tent is therefore designed for families or groups of friends who frequently go out anytime around the year. With its all season properties, you have the confidence of camping in any kind of weather.
Strong and Durable
You will agree with me that shopping for a tent is one of the most challenging aspects of preparation. While it is something that must always be done, you do not want to do it as frequently as you would go to your nearest groceries store. The cotton duck canvas that makes the walls and roof are strong and will last you for years while the vinyl floor is seamless and resistant to puncture. Just like in the name, the flex-bow framework and steel tube have the ability to stand strong in the strongest of winds.
Highly Versatile
An important feature of the Kodiak Canvas Flex-Bow Deluxe 8 Person Tent is that you can use it for any occasion and in any environment. The design and features blend well for beach camps, hunting expeditions as well as general camping. That's not all, simply carry the tent along regardless of the weather condition that you are likely to encounter.
Specifications
Packed Weight: 79 lbs.
Dimensions: 10 feet by 14 inches
Peak Height: 6 feet 6 inches
Number of Rooms: 1
Fabric Material: Hydra shield canvas
Pole Material: Steel
Occupants: 8 people
Pros
Great for four-season camping
Sturdy and durable
Versatile hence ideal for any ventures
Watertight and guarantees dry camping
Cons
The price may be a challenge for people working on a strained budget
Bottom Line
Had it not been for the price, the Kodiak Canvas Flex-Bow Deluxe 8 Person Tent would have undoubtedly taken the overall editors' pick as it has unbeatable features. Well, this is a true illustration of getting what you pay for.
---
3. Best Bang For the Buck: CORE 9 Person Extended Dome Tent 16' x 9'
Irrespective of your budget, CORE gives you an opportunity to enjoy exclusive camping expeditions with your family or friends. A family tent that costs slightly over $100 is not out of reach for most camping enthusiasts. This tent is remarkably spacious and comes with a number of accessories.
Since the Extended Dome Tent is unbelievably pocket friendly, it is meant for those under tight budgetary limits. Again, starters and less frequent campers will find this tent very worthy.
Additional Accessories
The CORE 9 Person Extended Dome tent is a complete outdoor equipment that goes beyond just shelter. Like every tent, the package contains a tent, poles, stakes, a rain fly and a carry bag. It also has a gear loft with a stable lantern hook. Finally, being away from home does not mean that you are locked out of power as this extended dome tent has an electrical cord access port which you can fully close when not in use.
Patented CORE H2O Block Technology
The key benefits of this technology is the fact that the fabric used has water repellent qualities and faster water runoff. This is coupled with rain resistant window seals to protect you from rainy weather. This is also an all-season tent so all you have to do is remove the rain fly in warmer environments to expose the mesh windows for sufficient airflow and comfort.
Specifications
Packed Weight: 20 lbs.
Dimensions: 16 feet by 9 feet
Peak Height: 7 feet 2 inches
Number of Rooms: 1
Fabric Material: Water repellent fabrics
Pole Material: Steel
Occupants: 9 people
Pros
Affordable
Additional pockets to provide sufficient storage and internal organization of the tent
Ideal for all the four seasons
Spacious enough to hold up to 3 queen sized mattresses
Advanced venting
Cons
The center height is remarkably tall but narrower towards the edges. This is typical of all dome tents.
Has got only one room
Bottom Line
While price is most often associated with value and quality, lower prices should not always mean useless. Despite its low price tag, the CORE 9 person extended dome tent offers you what most tents that cost twice its price are only struggling to offer. The tent features advanced venting, water block system and a spacious interior.
---
4. Best Pick for Easy Pitching: CORE 9 Person Instant Cabin Tent 14' x 9'
CORE is slowly growing into a notable brand in the outdoor products category. The CORE 9 Person Instant Cabin Tent 14' x 9' is an incredible tent featuring CORE's patented H20 block technology, a spacious interior and a room divider. More importantly, this tent comes with a preassembled frame hence gives campers easy time assembling the tent.
Preassembled Frame
The tent's selling point lies in the preassembled frame. Since it is one of the fastest tents to pitch, it is suitable for starters who do not have any experience setting up tents or campers who do not have a lot of time for complicated set-ups.
The set up for this product is in 3 easy steps. Simply unpack, unfold the tent and extend. To take down the tent, just do the reverse of this. Easy-peasy!
Room Divider
In this tent, you get the convenience of a home away from home even while in the wilderness. Use the detachable room divider to create separate living and sitting rooms. Moreover, the room divider is a great asset when you need privacy though you can also tie it back or remove it altogether if you need an open space.
Specifications
Packed Weight: 36.6 lbs.
Dimensions: 14 feet by 9 feet
Peak Height: 6 feet 8 inches
Number of Rooms: 2
Fabric Material: Water repellent fabrics
Pole Material: Steel
Occupants: 9 people
Pros
You can set up or take it down in just 60 seconds
Has a power cord access point
Offers good privacy
Cons
Only good for grass terrains or flat environment
Works best in warm weather conditions
Bottom Line
A combination of H2O Block Technology, a room divider, a spacious interior and preassembled frames gives you what you may need in a basic tent. These, among other features, are more than the bargain for this tent. And while we think it works best in warm conditions, this is a tent that is worth investing in.
---
5. Most Reliable Pick: Browning Camping Big Horn Family/Hunting Tent
It is not easy to find a tent that lives the talk and the hype. Well, the Browning Camping Big Horn Family/Hunting Tent delivers in every promise it makes hence was voted by our editors as the most reliable option. It lives to its word as a durable and reliable tent. The Big Horn is spacious, durable and is capable of withstanding all types of outdoor conditions.
It is therefore a tent meant for the big risk takers who can occasionally venture into the very windy, flooded or cold environments. With that, you will find the tent a gem when it comes to campouts, hunting and mountaineering.
Freestanding Design
The freestanding easy-pitch Big Horn tent features a unique hub design. It is anchored on fiberglass poles and steel uprights for more resistance to strong winds. Another big advantage that this tent has over non freestanding tents is the fact that you can easily put it up anywhere including on fairly even rocks. You do not need to make holes for the poles or stakes.
Weather Protection
Mother Nature can be very harsh and unforgiving if you do not have adequate protection against her. While this tent has two doors for easy entry and exit, it has an awning on both doors to protect you from rainy weather. Again, both the floor and fly seams are factory sealed for maximum weather protection. You can never go wrong with this tent.
Specifications
Packed Weight: 34.7 lbs.
Dimensions: 10 feet by 15 feet
Peak Height: 7 feet
Number of Rooms: 2
Fabric Material: Polyester and mesh
Pole Material: Steel and fiberglass
Occupants: 8-10 people
Pros
Tall center height and upright walls giving more interior space
Two doorways, mesh roof and 6 windows provide great ventilation
Mesh storage pockets are ideal for interior organization
Durable tent floor
Cons
The mesh roof is not very suitable in very cold weather though you can always use this tent with a sleeping bag.
Bottom Line
The Browning Big Horn Family Tent is fairly priced and comes with great features. It is an extraordinary blend of durability, space, versatility and protection from harsh weather conditions. Arguably, this is not the warmest tent out there but it offers what it promises.
---
6. Most Ventilated Option: Mountain Trails Grand Pass Tent-10 Person
Whether you are camping in warm or cold weather, ventilation is something you should always focus on. The Mountain Trails Grand Pass 10 Person Tent is adequately ventilated to freely cool your tent in very hot weather and also to reduce condensation and mugginess in colder environments.
The Grand Pass is designed to suit those who want to enjoy the freshness of outdoor environment during campouts, scouting and hunting expeditions.
Large Doors and Windows
The Mountain Trails Grand Pass Tent features two large D-shaped doors, mesh windows and roof vents to allow sufficient aeration. These not only help you in cooling the tent during hot weather but are also essential in minimizing condensation in extreme coldness. A lot of ventilation is usually associated with inability to prevent rain or cold but you should not worry as the Grand Pass is equipped with a patented hooped fly to protect you from rain. For the mesh roof, you can always spray with an anti-leakage spray.
Lightweight
Everyone expects a 10 person tent to be a minimum of 70lbs. Well, Mountain Trail puts the Grand Pass at a meager 21lbs. without compromising any essential features. The lightweight property of this tent is attributed to the well thought choice of materials which include a shock-corded fiberglass poles, light nylon fabric for the walls and a mesh roof.
Specifications
Packed Weight: 21 lbs.
Dimensions: 10 feet by 18 inches
Peak Height: 6 feet 3 inches
Number of Rooms: 1
Fabric Material: Nylon
Pole Material: Fiberglass
Occupants: 8-10 people
Pros
Large and spacious
Fairly affordable
Can withstand most weather conditions
Cons
Does not come with a carry bag
It can be a bit cold hence the need for sleeping bags if you want to use it in very cold weather conditions
Lacks a divider
Bottom Line
While the Mountain Trails Grand Pass 10 Person tent is credited as one of the less expensive family tents in the market today, it comes with amazing features and you can never go wrong with this product. It is spacious, comfortable, and dependable and guarantees maximum ventilation. This is a tent we can comfortably forge for despite the few shortcomings that we have listed above.
---
7. Most Spacious Pick: Ozark Trail 10 Person 3 Room XL Family Cabin Tent
Even before we say anything on its size, the Ozark Trail 10 Person 3 Room XL Family Cabin Tent is just not your ordinary tent. It is a reliable, comfortable and luxurious tent yet costs just a fraction of what some of its competitors cost. The cabin design and choice of materials make this tent unique, beautiful and sturdy enough to stand up to strong winds and other harsh weather conditions.
This spacious tent is most suitable for a large family or a group of friends. Well, 10 people will find this tent comfortable enough.
XL Size and 3 Rooms
At 20 feet by 10 feet, the Ozark Trail 10 Person 3 Room XL Family Cabin Tent is one of the largest tents available. Therefore, you and your family members or group of friends have the opportunity to experience camping in a unique way. The Ozark Trail features 2 removable room dividers that you can use to separate the tent into 3 different rooms; one in the center and one on each of the sides. You don't need to worry about access to these rooms as you can open up a door on either room to have a total of three doors. I bet this is very convenient, isn't it?
Good Floor Material
An aspect of camping tents that camping beginners overlook is the floor material and design. In this respect, the Ozark Trail XL Tent floor is designed for ultimate protection. Occupants are therefore protected from all harmful elements such as bugs and rough grounds. Its waterproof characteristics are also essential in preventing dampness into the tent. More importantly, the floor material exhibits amazing strength hence will satisfy your camping appetite over years and guarantee you amazing protection in the harsh outdoor conditions.
Specifications
Packed Weight: 31.4 lbs.
Dimensions: 20 feet by 10 feet
Peak Height: 78 inches
Number of Rooms: 3
Fabric Material: Poly Taffeta
Pole Material: Majorly fiberglass
Occupants: 10 people
Pros
It comes with a rainfly and is sufficiently waterproof
Retains heat well hence suitable for winter camping
Easily the largest family camping tent you will find
It has metallic tent pegs which are extremely durable
Constructed of high quality poles and canvas material
Its seams are good enough
Easy to set up and bring down
Has an E port for running electricity extension cord.
Cons
Relatively heavy to carry compared to most other family tents. But this is almost the largest family tent we've reviewed.
Comes with many poles which may at times be confusing during assembly
It is known to have some chemicals known as "flame retardants" which have been said to cause cancer and birth defects. This caused its discontinuation in the state of California.
It may not be suitable for use in areas with strong winds (greater than 20m/s) like the beaches.
Not too many manufacturers of the replacement parts such as poles are available.
Bottom Line
Easily the largest family tent we've tried out, the Ozark Trail 10-person tent lives up to its expectations. If you are looking for a great family tent that will accommodate the different cohorts of your family, then this 3-room tent will sufficiently be a savior.
8. Best Pick For Surprise Weather: NTK Arizona GT 9 to 10 Person Camping Tent
Weather forecasts have become increasingly unreliable. This is because global warming has made it almost impossible to predict weather changes.
Campers across America and Europe no longer have to be anxious of the unexpected weather changes. They will instead focus on enjoying their weekends and vacations thanks to the NTK Arizona GT 9 to 10 Person Sport Camping Tent. The NTK Arizona tent is adaptable to various environmental conditions while ensuring that essential features such as interior space, durability and ease of pitching remain uncompromised.
The NTK is a top-rated tent within and out of the United States of America. Its features make it ideal for campers who are not certain of the weather conditions of their prospective camping site. All season campers will also find this camping tent worth every dime.
Just like the Kodiak Flex-Bow Deluxe 8 Person tent, the NTK Arizona Tent can as well be considered an all-season tent. The NTK Arizona family camping tent has a full coverage rain-fly and a fully breathable mosquito mesh in the inner tent. The rain fly is made of a double layer of polyester with a lamination of 2500mm polyurethane water column. This reliably prevents any leakage hence no chance of drenching during rains. The protective quality of its floor material is not questionable.
A combination of a breathable mosquito mesh material, mesh vents, 3 windows and 2 doors comes in handy during warm weather. The no-see mesh material is a good all-round ventilation for campers who do not like dampness in their living spaces. For a tent that sleeps up to 10 adults and children, this ventilation is incredible for most camping environments.
Popular With The Masses
Competition is at a very high level among various products. That is why most products will boast of very illustrious features that can neither be felt by clients nor proven by impartial reviewers.
Well, the NTK Arizona tent delivers on every promise it makes, at least according to most of its users. To start with, the NTK Arizona GT Tent was voted the number 6 best family camping tent in the United States. Again, many of its users proudly talk about its amazing features such as interior space, ability to withstand considerable speeds of winds, durability as well as ventilation among others.
Specifications
Packed Weight: 26 pounds
Dimensions: 17.4 inches by 8 inches
Peak Height: 6.7 feet
Number of Rooms: 2 Rooms
Occupants: 10 people
Fabric Material: Polyester and Mesh
Pole Material: Color coded fiberglass
Pros
Color coded poles makes it easy to assemble.
Antifungal heavy-duty polyethylene floor material guarantees safety and protection.
The breathable mosquito mesh keeps you safe from mosquitoes, insects and other flying or crawling bugs.
Two large D shaped doors for efficient movement and additional ventilation.
Cons
The price could be an issue for people operating on strained budgets.
Cannot comfortably sleep 10 big bodied adults but does great for a mix of adults and kids.
Bottom Line
Most tents are designed and manufactured for specific seasons. However, investing in a high quality tent just to use for certain seasons means buying another tent for other seasons. This can be both inconveniencing and expensive. An all-weather tent like the NTK Arizona comes in handy for campers who intend to occasionally go out of the ordinary. It could be a case of getting what you pay for. Therefore, despite the price, the NTK Arizona tent is a good investment.
9. Best Pick For Larger Families: Ozark Trail Base Camp 14 Person Cabin Tent
Camping can be a big mess if you do not have enough space to sleep and keep your gear. The Ozark Trail Base Camp 14 Person Cabin Tent saves you from such problems without limiting any of your needs as far as other aspects are concerned. This cabin type tent is non-freestanding hence it is reliably protective in considerably windy environments. It has a unique and complex structure that boasts of the essential features of family tents. A detailed guide under this list of products provides you with all the information you need about family camping tents.
Who is this tent most suitable for? Well, large families or group of friends will find this base camp cabin tent very suitable.
235 Square Feet
Seasoned campers will tell you that tent occupancy, as indicated by the manufacturers, can be seriously deceiving. That is the reason why it is usually recommended to keenly consider the area of the anterior space. This massive tent comes in the unique shape of a cross. It has four spacious rooms which you can easily create using dividers already sewn on the walls of the tent. Simply bring two corresponding dividers together and zip up with the central zippers. The central front room is larger and would be ideal for sleeping and keeping most camping gear.
The entire tent has an adequate capacity for five queen size air beds. It will however be very difficult to zip up the dividers for privacy purposes. If you are more than 10 campers and want to use this tent comfortably then it is advisable that you carry sleeping bags with you and not beds.
Summer Camping Tent
Well, we are here to be very honest with you. Therefore, while the manufacturers claim that this is a three-season tent, we would advise you from buying the idea. After taking a keen look at this tent, we can confidently state that this tent is best as a summer camping tent. Ensure you use it in conditions with moderate rain and less wind. It has a mesh ceiling and 12 medium-sized windows that amazingly provide exterior view of the camping site and a beautiful view of the sky. While these features are a plus during summer and clear nights, the tent will not prevent considerably heavy showers or snow. Finally, the amount of wind it can withstand will depend on how you position the tent against the wind direction.
Specifications
Packed Weight: 50 pounds
Anterior Area: 235 square feet
Peak Height: 78 Inches
Number of Rooms: 4 Rooms
Occupants: 14 people
Fabric Material: Polyester and mesh
Pole Material: Fiberglass
Pros
Four spacious rooms
100% privacy using the dividers to separate the rooms
Very affordable
Sufficient ventilation provided for by the 12 windows and the mesh ceiling materials
Cons
Can neither sustain heavy rains nor strong winds.
Does not have sufficient vents.
Bottom Line
The Ozark Trail Base Camp 14 Person Cabin Tent compares remarkably well against its competitors. This tent is livable, sufficiently ventilated and superbly unique. While its durability depends on the camping conditions you expose it to, the price is incredibly affordable. The tent is unique and highly popular with most users. It is good for base camps, concerts and beach parties. By and large, this is a tent you will fall in love with as a group or family.
10. Most Durable Pick: Coleman Evanston Screened 8-Person Tent
Shopping is a hobby for most people all over the world. However, we have to agree on the fact that shopping for most products in the outdoor category is a hectic undertaking. Tents fall in this category and no one wants to be out or online shopping for tents every year or every couple of months. The Coleman Evanston 8 Person Tent saves you from this daunting experience for a long time. It is durable and being a three-season tent, it is suitable for a wide range of environments.
The screened porch tent is best suitable for people who do not want to go back to the market every time shopping for a new tent. If you want a tent that will be your companion for years, this Coleman product is your ideal tent.
Durable
As you will learn in our guide which is in this site, the durability of tents depend on their structure and the quality of the materials used. The tent's dome shape gives it the ability to withstand wind. Simply position it to face the opposite side from the direction of the wind. The back has a smaller surface area hence provides a smaller surface area and a streamlined structure ideal for flow of wind. In addition to that, the Coleman Evanston 8 Person Tent is made from heavy-duty 75F polyester taffeta and strong fiberglass poles that will withstand the harsh outdoor environmental conditions.
Adaptable
A three-season tent can be a nuisance if it cannot adjust to various weather conditions. The Coleman Evanston 8 Person Tent provides casual lounging during the day in the screened porch. It also features a good awning and large privacy wings in the classy modified dome structure. Finally, the manufacturer employs the unique Variflo system for efficient ventilation adjustments. These and many other features make this tent adaptable in various environments. For example, when faced with rains, the rain-fly and the awnings will do. On the other hand, increase the ventilation by simply adjusting it favorably for sufficient air flow.
Specifications
Packed Weight: 26 pounds
Dimensions: 15 ft. by 12 ft.
Peak Height: 6 ft.
Number of Rooms: 1 Room
Occupants: 8 people
Tent Material: Polyester Taffeta
Pole Material: Fiberglass
Pros
Incredibly lightweight for a family camping tent
Packable and easy to carry around
The patented Weather Tec System keeps you warm and dry
Slide technology used in the poles makes this tent easy to pitch
Has an electric port access
Cons
A single door may make in and out movements difficult particularly if you are a group that keeps lots of in and out movements.
Has just a single room option compromising privacy.
Bottom Line
The Coleman Evanston 8 Person Tent is equipped with a full fly vestibule to keep you armed for colder weather. It provides a comfortable sleeping space for a group of family members or friends who love to adventure. With a center height of 6 feet, movements in and out will not be limited in one way or another. Despite the few not-so-good aspects, this tent remains a wonderful shelter for friends and family who either want to minimize their camping gear or simply want to keep it together.
11. Most Stylish Pick: Columbia Sportswear Fall River 10-Person Instant Dome Tent
Another dome tent that makes it to this list is the Columbia Sportswear Fall River 10-Person Instant Dome Tent. We considered this tent not only for its sleek style and coloration but also for the fact that it has the ability to provide absolute protection against the various weather conditions. More importantly, this tent is superbly spacious and livable. The exclusive double room dome design has sufficient interior space and an unrivalled 7 feet high peak heat that will be convenient for the entire crew.
Let us be very clear on this! Design alone is not reason enough to consider purchasing a tent at the expense of features essential for performance and functionality. Well, the Colombia tent blends style and performance in a way you can only imagine of.
Stylish Dome Design
As already mentioned, the Columbia Fall River 10 Person Instant Tent is not your ordinary dome tent. It features two rooms each with its own door which gives you separation and privacy. Another credit that the designers of this precious tent take is that right from the comfort of your tent, you are privileged to have a massive 360 degrees view of the entire camping environment irrespective of the weather conditions. It also has a utility port which necessitates a simple and sealed power access to the port.
Easy To Pitch
It is common knowledge that dome tents are easy to pitch. Well, the Columbia Fall River 10 Person Instant Tent is easier to pitch than most other dome tents. This is attributed to the Ez-Setup mechanism employed in the pole system. One person will easily set up this freestanding tent. If you are two, then you will have your shelter ready in no more than a minute. This saves you time and energy as you do not have to struggle with complex structures.
Specifications
Packed Weight: 38 pounds
Dimensions: 15 ft. by 10 ft.
Peak Height: 7 ft.
Number of Rooms: 2 Rooms
Occupants: 8 people
Tent Material: Polyester taffeta
Pole Material: Reinforced Fiberglass
Pros
Easy to pitch
Sleek and unique dome design
Well ventilated via windows and adjustable vents
The polyester fabric is treated with a water repellant to keep you dry
Cons
Comparatively less affordable than tents of the same occupancy
Bottom Line
Since the Columbia Fall River 10 Person Instant Tent cannot be ranked in a descending list of best tents by most reviewers, this review becomes a true case of saving the best for the last! Granted! This is where elegance meets performance in a single product hence a fantastic choice for campers who want to blend class and functionality. The Colombia Sportswear tent will keep you warm when cold strikes and also allow in a cool breeze when your body needs it. Despite the price tag, this is a very versatile tent. Isn't it?
The Ultimate Shopping Guide for Family Camping Tents: Essential Tips to Consider When Buying a Family Camping Tent
Introduction
The current increase in the varieties of tents in the market is both a blessing and a curse. It presents you with hundreds of options to choose from but you can't just get your mind together and make your ideal pick. Whether you are an old dog or stepping outdoors for the first time, this is something that will give you some headache. Whatever the case, the best family camping tent should address your needs and wants, as a family or a group of friends.
Look! Just like most home products and appliances, the main issues you should aim at solving are the wants and needs of your family members or group of friends. We have compiled this detailed guide to save you from all the stress. You will find things easier after reading this.
As usual, hundreds of questions will subconsciously cross your mind as you shop for your favorite tent. For example, how many people will need to use the tent? How many of the children are boys or girls and what are their ages? If you are a group, then how many of you are couples traveling together? Will separate rooms be necessary? What sleeping gear will you use during the trip? Air beds or sleeping bags? Will you use a truck, car or public transport? What amount of camping gear will you tag along? Have you thought about the type of weather you are going to expose yourself to? How frequently will you be out camping?
Let us get to business and tell you the tips to consider when shopping for the best family camping tent.
Shopping Tips for the Best Family Camping Tents
1. Size
The size of tent comes first as you should not buy a tent that is either too big or too small. Before you make the decision, consider the number of campers in the entourage. Every camping tent has an occupancy specification from the manufacturer. However, this specification is usually ideal for very good sleepers or small bodied persons. If most of the campers are adults, it is best that you consider a tent that has a higher tent occupancy than the number in your entourage.
Tent size is critical in the following ways:
Amount of Interior Space
Like has already been stated above, interior space of a tent is the first determinant of comfort during your family's adventure. You need sufficient space to sleep the entire crew and also keep your camping gear in a safe and organized manner. The bigger the crew, the more spacious the tent should be. Similarly, more camping gear means more space.
Number of Rooms And Tent Layout
Do you need the crew stuffed in a single room? Well, this will depend on the composition of the family or group. For example, if you are a family with young babies then a single room tent will do fine. A good example could be the popular Coleman Evanston 8 Person Tent which despite having just a single room is spacious enough and keeps the young kids within reach throughout the night.
On the other hand, more rooms are needed for a larger family or a family with teenage children. For you to keep tagging them along to camps, you have to give them their space. This can only be possible if you used tents with far-apart rooms or separate tents. The need for more rooms increases when the teenage kids in the entourage are of opposite gender. You won't just put them in a single room. This also applies to a camping crew with couples traveling together. Therefore, more rooms are ideal for privacy!
Number of Doors Required
Most campers love more than a single door in a tent. While this provides exquisite convenience, it can turn out to be a nuisance and a security risk if you have young kids on whom you must always keep an eye. For adults, more does means efficient movements without disturbing other campers. If you have very unpredictable children then it would be best to keep doors beyond your optical view closed!
How Long Will You Be Staying Out?
Routine weekend camps are never very demanding in terms of the amount of camping gear you need to carry along. However, a camping vacation that takes more than a week is demanding and you will require more gear to remain comfortable. Moreover, you certainly need enough food stuff and consumables to last you the entire period. More gear and consumables means more space for storage. Hopefully, the issue of transportation is already put to rest.
Sleeping Bags or Camping Beds?
Camping beds are comfortable and homely but they tag along space expense! A 10 person tent may only accommodate that number if sleeping bags are used instead of camping beds or queen size mattresses! In very cold conditions where the use of sleeping bags could turn into a health disaster, factor in the number of beds or mattresses that can fit into your tent and the number of people in your entourage who will be able to use the beds.
2. Tent Material, Pole Material and Workmanship
Just like most materials in the market today, the quality of tents is not what it was a decade or so ago. There has been immense improvement. Even with the notable improvement, tent and pole material is a key area you need to consider. Most tents are made from polyester, canvas or mesh. Based on tent and pole material, consider the following;
How frequently do you intend to Use the Tent?
Type of material and workmanship go hand in hand with functionality and durability. If you intend to be on the road frequently then it is only fair that you consider buying a tent that will withstand frequent exposure to the harsh outdoor environment. Such tents should be mostly made of canvas or heavy-duty polyester. This is because these are heavy materials with an ability to sustain the wear and tear associated with frequent usage. In addition, if you don't intend to invest in a second tent soon, you have to get a tent that will last you for years.
What Type of Weather Do You Intend to Venture In?
Well, apart from durability, weather is another factor that should influence the type of materials you should prefer for a tent and poles. While most tent poles are made from fiberglass or steel, windy camping environments require sturdier poles that will not be brought down. On the same breathe, a tent whose fabric is treated with a water repellant and anti-leakage seams will protect you from any wetness during rain.
3. Tent Shape and Design
The hard truth is that choosing a tent goes much beyond tent size and durability. The shape of a tent comes into perspective because it is a major determinant of core aspects such as the interior space and the peak height.
Basically, tents are made into two main styles and each has its advantages and disadvantages.
Cabin Style
Cabin tents have near vertical walls which help to maximize both the interior space and the head room. If that is something you really think is a priority for you then the cabin style tents are your ideal tent type. Most families and groups of campers prefer cabin tents due to the fact that they are of a bigger size than dome tents and offer other forms of alternative outdoor shelters.
Secondly, cabin style tents are preferable by users for their almost vertical walls. Vertical walls increase interior space making it possible for campers to move around the tent crib straight. This feature also increases the chances of in-house games and activities as there is enough room for a group to comfortably sit.
Dome Style
These tents feature slope walls with a convergence at the apex. The crossed-pole system commonly used in dome tents makes these tents ideal for harsher environments. Tent weight is averagely balanced over the poles making them sturdier for strong winds and snow.
Most dome style tents are freestanding hence no need of stakes or pegs to hold them up. They are therefore great for use in rocky terrains or areas where you may not need to push stakes down the earth.
Finally, certain variations of dome tents come with broader peaks making it possible for campers to stay upright in the tent comfortably.
The Big Debate: Side By Side Comparison between Dome Tents and Cabin Tents
Even with the information above, it would still be difficult for a newbie to decide on whether to buy a dome tent or a cabin tent. We give you the final stroke to help you choose the best family camping tent. This is a side by side contest!
a) Pitching
Tent assembly forms an integral consideration when shopping for family camping tents. Dome tents usually come in pop-up or instant set up versions presenting you with lesser hassle and almost no technological knowhow to put them up. On the other hand, cabins are generally non free standing hence the need for staking or pegging to the ground.
b) Portability
Majority of dome tents are comparably lighter than same-occupancy cabin tents. However, since family camping will certainly involve a truck or a car, this should not be a big issue.
c) Peak Height
Peak height determines whether or not you can stay in the tent completely upright. Ask yourself the following questions. Will you spend a lot of time indoor or out of your tent? Are there bonding games you will play inside the tent in case the weather outside is unfavorable? Well, the peak height alone may not be enough as most tents have a peak height of about 6 feet. Dome tents, with their slanting walls may only have that height at the apex alone. This is different from cabin style tents which as the name suggests, are more of a cabin or house.
4. Price
There is a general view that just like with other products, price of a tent is most often directly proportional to the size, construction quality and other essential features. This is sometimes not the case. Depending on your budget, you can still get a family camping tent that satisfies your wants and needs.
5. Tent Seasonality
From family trips to month-long camping vacations, you will need a tent for your comfort and safety. So, besides making enough room for your accommodation, it is also essential to have a tent that will protect you from the environment that you are likely going to encounter. Imagine tagging along a tent that is suited for the cold in Fairbanks, to the heat of Death Valley, Arizona or vice versa!
In an attempt to make this easy for buyers, tent companies have a tent season rating against each tent. Let's find out what these ratings mean.
1 or 2 Season Tents
This rating is usually given to tents meant for mild precipitation and warm temperatures synonymous with summer environment. While some of these have a rain fly, the rain fly is usually small and may not protect you from notable weather variation. These tents may also come with a very thin water-repellant or waterproof coating that may not protect you from more than mild vertical showers.
They are comparatively more affordable than other tents because they are made from lighter coverings with very little insulation. They are summer-only camping tents and may sometimes have no rating label at all.
3 Season Tents
If you intend to try out more extreme environments, the 3 season tents could be your cup of coffee for comfort and protection. The fact that they can handle moderate rain of fall and spring, the warm temperatures of summer, a bit of snow and favorably strong winds make then an ideal tent for people who want to try something out of the ordinary.
Three-season tents are sturdier and have better balance of insulation and ventilation than lower-rated tents. This makes them moderately priced in the market.
4 Season Tents
A 3-season tent is convenient but you will find a four-season tent more useful, at least if you intend to camp in extremely colder seasons or environment. These types of tents can be used throughout the year but are slightly more expensive than the 3-season tents. Well, do you need such a tent? Most avid campers are custom to mild weather camping and will easily find a 3-season tent useful.
Again, a four season tent will be very uncomfortable in warm weather due to low ventilation.
5 Season Tents
These tents are for the few lucky ones who can withstand camping in a freezing environment. Almost similar to the four-season camping tents, the 5-season tents provide more insulation and lesser ventilation. If you are going to encounter violent cold and snowy conditions, you will need to break the bank and purchase a five-season tent.
6. Additional Accessories
Additional accessories in a tent make your life more convenient and easy! Consider a tent with storage pockets, a power port, foot print and other essential accessories.
Family Camping Tents Q and A
Q: What is hydrostatic head?
This is a measure of your tent's water resistance level. The higher the number, the more water resistant the tent is. You cannot increase your tent's hydrostatic head rating but you can improve its hydrostatic ability by using special sprays and seam sealers.
What should I look for in a family camping tent?
Easy-to-use zippers
Long rain fly that extends to the ground
More than a single door for easy movement
Very good customer reviews. Ensure the reviews are from verified buyers.
Sufficient ventilation
Reflectors on guy lines
A good quality bathtub floor
At least a single vestibule
Other additional accessories
Q: Can I use a family camping tent for hiking?
No! These tents are heavy and portability may be a big issue. They are best specifically for family camping where you get to your destination and set base.
Q. Can I make my tent waterproof?
No. If your tent was not made from a waterproof material from the manufacturer then there is absolutely no way of making it a waterproof tent. However, if your tent was fairly waterproof and it begins to leak after some time, you can do the following to improve or restore its water resistance ability;
A silicon seam sealer will help you patch the leaking seams
Use a water repellant spray
Nylon or polyester patches will help you patch the holes or seams
Q. Can I use different poles for the tent?
Yes. Most tents come with poles that will snap from the slightest stretch. You cannot rely on these junk poles lest your tent collapses on you in the wilderness. Plan to buy sturdier steel poles for more sustainable use.
Q. Will my tent accommodate the exact number as indicated by the manufacturer?
No. The manufacturer indication is mainly an advertising gimmick! Alternatively, if you want your family or crew to stay packed up like sardines then you can count on what the manufacturer tells you, particularly if all your crew members are adults or big-bodied.
Q. What are the advantages of family camping tents over smaller tents
Family camping tents will accommodate every member in one place hence the possibility to have a look at the kids from a safe distance.
The space provided by family tents incredibly give family members or a group of friends an opportunity to bond by playing table games and sitting together late into the night.
An advantage of having a single camping tent over many smaller tents means that the family has the hassle of pitching just one tent. A lot of time is therefore saved.
Family tents are sturdier and more durable than smaller tents.
Final Thoughts
Choosing a tent that will satisfy all your needs and wants remains a difficult undertaking. We honestly hope that we have made your work easier as you will probably end up with one or two options from the above reviews. How you choose your preferred tent is based on what you prioritize; we cannot make the decision for you. Look through the tips, Q and A as well as the reviews again to make an informed decision.
Check Other Related Tents and products of the Year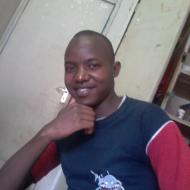 ABOUT DANIEL MSANII
When he's not camping or adventuring the outdoors, you'll find him grinding hard on his keyboard to put up some super-awesome content on campingmaniacs.com. Starting off on camping escapades back in 2011, he has grown fond of the activity over the years. His exposure to a myriad of different camping terrains, gear and the outdoor atmosphere has hitherto changed his perception of the entire outdoor life. He enjoys sharing the experiences of his adventures and gear reviews with the awesome camping community on this platform. Read more about us.