Your Practical Guide to Cooling Down the Temps in Your Camper
Temperatures are heating up across the country, sending the exhilarating signal that prime RV season is setting in. School is out, foliage is in full bloom, vacations are planned, and RVers everywhere are ready to take the roads by storm and embark on newfound adventures.
While it's easy to see why the warmer months are considered pique travel season, one thing that many agree is not preferable about this time of year is the sweltering heat. Sticky, blistering temperatures can put a damper on even the most sensational vacations.
The good news is that staying in your RV while burning out the AC isn't the only way to beat the heat; there are plenty of ways to stay cool and comfortable during your travels this year.
To help guide you in the right direction, here are a few tips to keep in mind:
Tip #1: Be Thorough In Your RV Park Reservations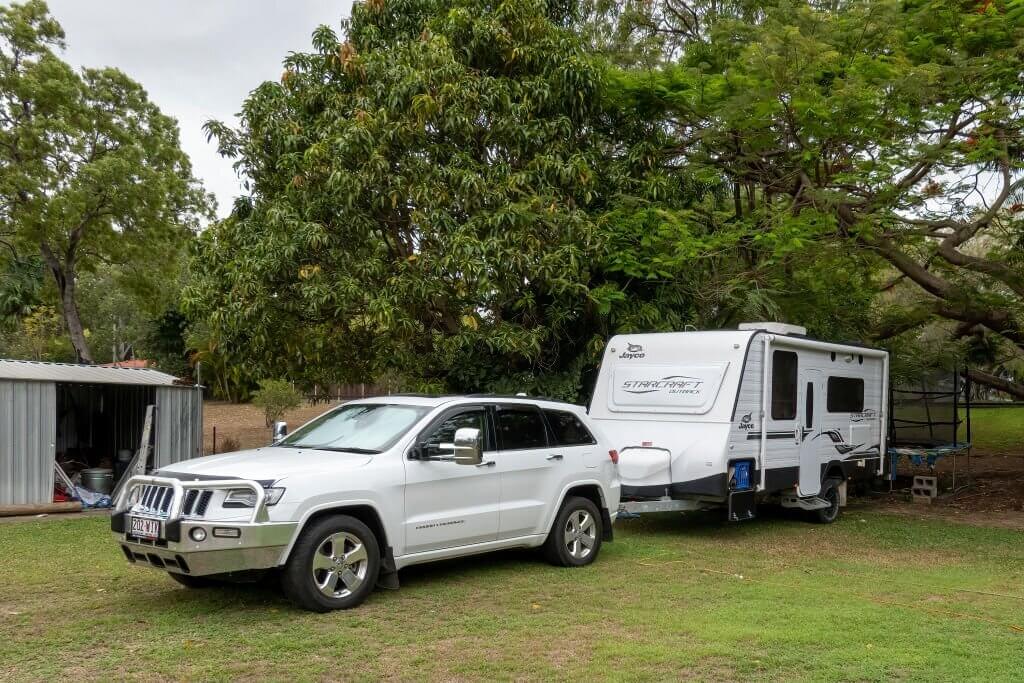 As any seasoned RVer knows, it's always best to make RV park reservations in advance during this time of the year, as even moderately popular campgrounds tend to fill up rapidly. When making your reservation, ask the RV park attendant if the specific spot you're looking into has a healthy amount of shade. Similarly, if you're boondocking, try to pick a location that has ample amount of trees.
Obviously, the shade itself will keep the RV cooler than parking in unobstructed sunlight will, but you can also utilize the shade in a way that will add further benefit. By parking the side of your RV with the most windows away from the angle where sunlight is strongest, your RV will stay more protected from the sunlight.
Tip #2: Utilize a Variety of RV Shade Products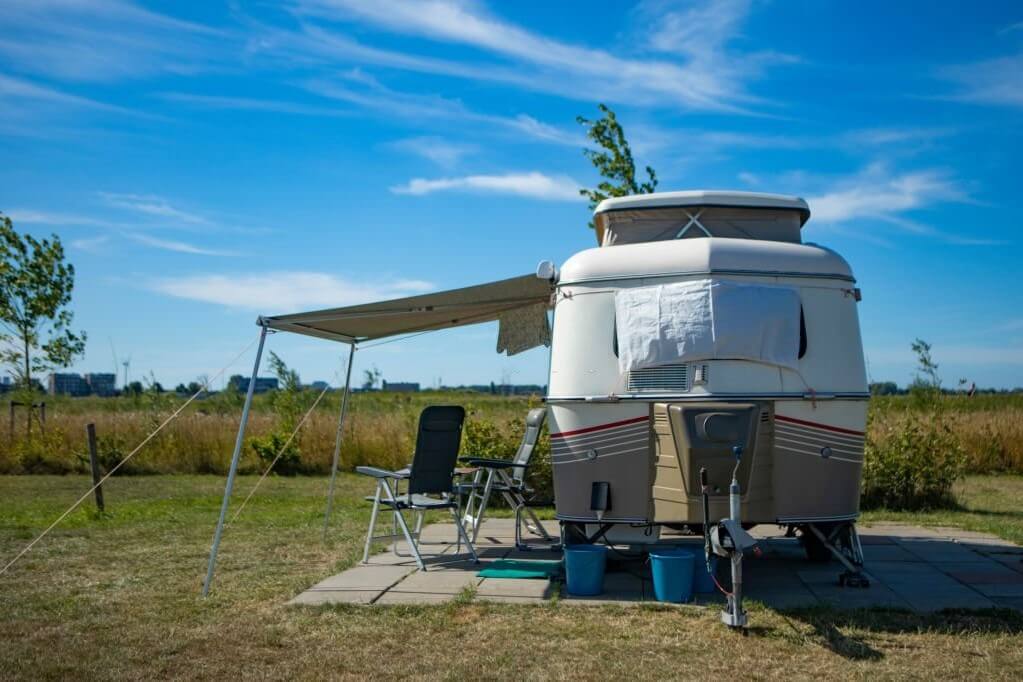 Traveling in an RV is a luxurious way to experience the joys of camping, but as much as you love your home-on-wheels, you don't travel long distances just to sit inside of it all day. Part of the fun of arriving at your campsite is setting up your cozy outdoor area to relax and enjoy the view.
While basking in the great outdoors while soaking up the sights of a new location is what RV-dwelling is all about, it's not always the idyllic experience it should be when intense heat prevents you from feeling comfortable being outdoors at all.
The good news is that there are a variety of ways to solve this predicament. Utilizing a high quality RV patio awning will help shelter you from menacing sun rays while allowing you to indulge in the ultimate outdoor relaxation experience. If you need additional protection, sunshades are accessories that attach to your awning to form a transparent wall, blocking the majority of sunlight as well as shielding you from any painful glares.
If you're looking for more of a DIY option, you can always get resourceful and turn a simple tarp into a high functioning shade structure.
To minimize the amount of sunlight that enters into your RV, window awnings and window shades are accessories that work well to keep the inside of your RV cool.
Tip #3: Reflect the Sunlight to Keep Heat Out of Your RV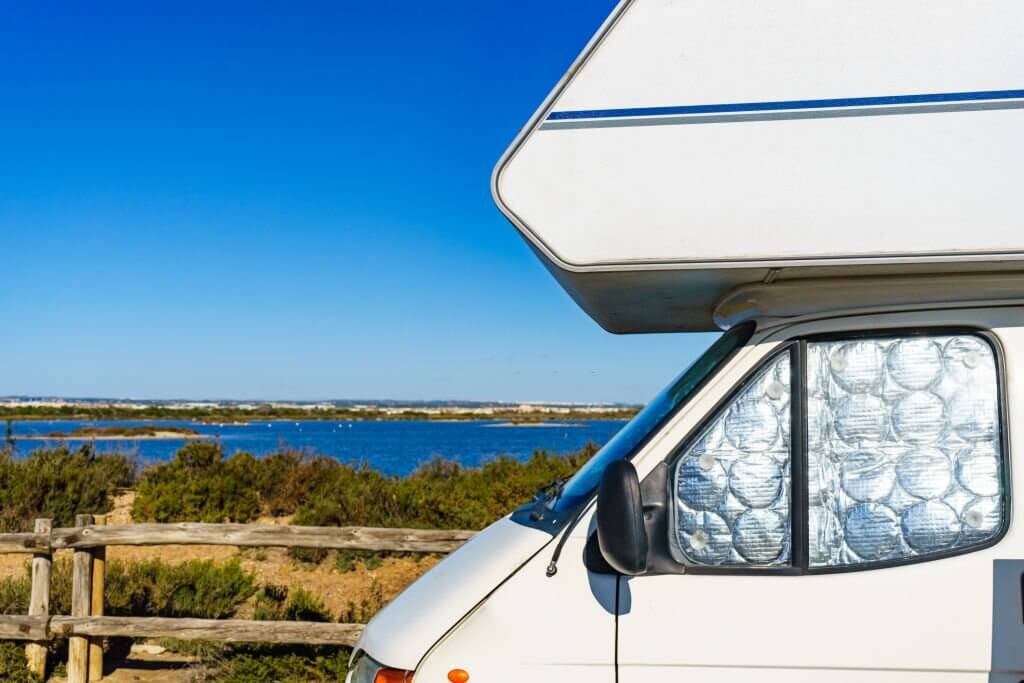 A cost-efficient way to minimize heat is to utilize a reflective insulation material called Reflectix to reflect sunlight away from the windows and the bathroom skylight, allowing your RV to sit at a more manageable temperature.
The good thing about making window coverings out of this material is that they serve a dual purpose; they work to keep cold air out and warm air in if you decide to brave a cool-weather RV excursion.
Tip #4: Avoid Using Your Stove and Oven
When it's nearing 100 degrees outside, the last thing you want to do is heat up the small space of an RV by turning on your oven or stove. There are many cold meal options you can prepare that won't add to the heat inside of your RV, such as salads or sandwiches.
When you're really in the mood for a hot, home-cooked meal, utilizing a crockpot or the campsite grill can satisfy your cravings in a manner that caters to your goal of keeping your RV as cool as possible.
Tip #5: Be Mindful With Airflow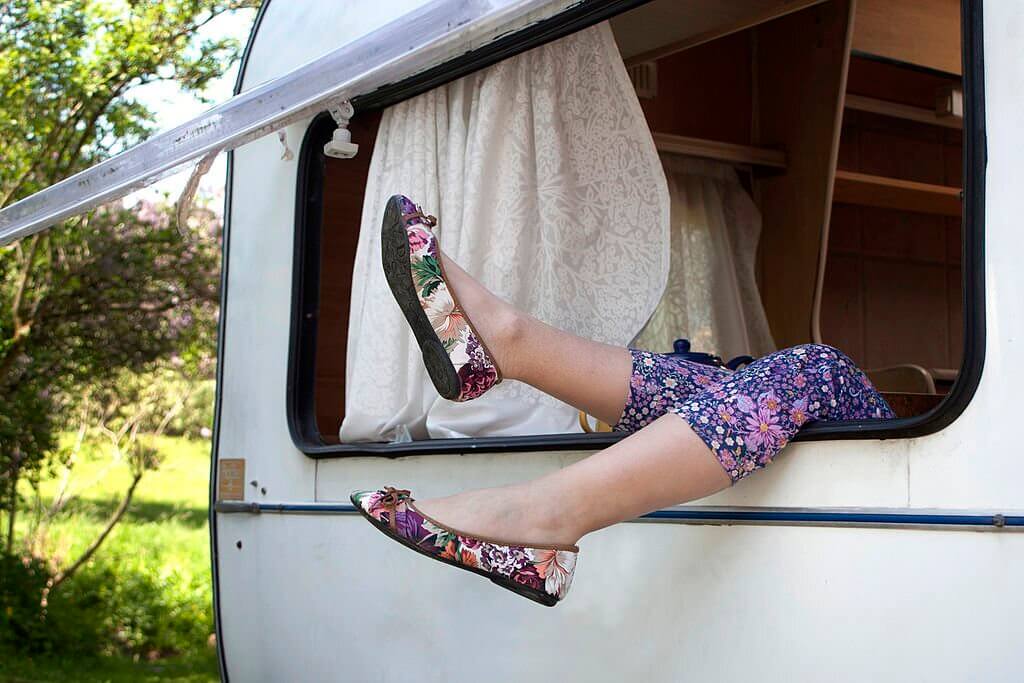 Proper airflow setup can invite cold air inside while removing warm air and blocking it from entering. One way that helps achieve this is to open all of the windows on the shady side of your RV, while closing and covering the windows on the sunny side.
To block dust from enetering, use the dust screens that still allow air flow into the camper while keeping out dust and debri. Some of the dust screens can also act as privacy covers since they blind the view into your RV.
You can also use window fans by placing them so that they face the outside of the shaded windows. Many people make the mistake of thinking the air from the fans should be pointed inside of the RV, but doing this actually allows the warm air to stay while pumping the cool air out.
Tip #6: Enjoy Brisker RV Destinations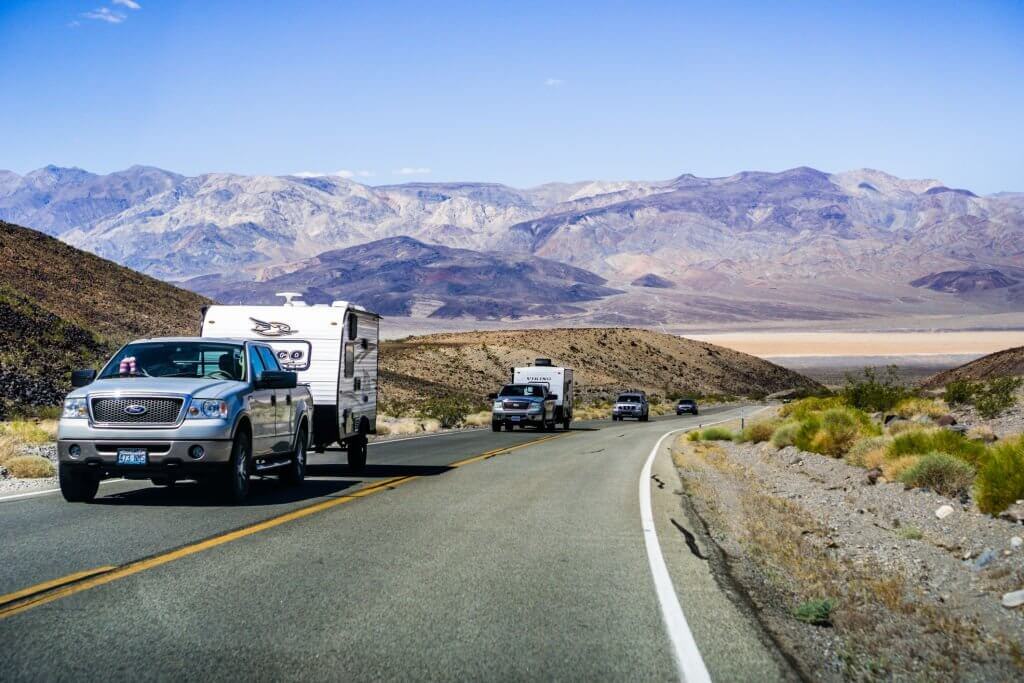 If you really can't take the heat, utilize your RVs power of "portability" and nomadic nature by heading to lands that stay cool year-round.
There are many areas that stay comfortably warm to even pleasantly cool allowing you to escape the triple digit heat waves. Locations like Northern California boast moderate temperatures year-round, or if you have your passport, Canada offers a variety of cities that stay cool throughout the warmer months. Similarly, high-altitude towns in Colorado, such as Breckenridge, keep a fairly pleasant temperature during the summer, almost always staying in the 60s and 70s.
Wrapping It Up
When it comes to embarking on a summertime road trip, the season's famous vibe offers a contagious aura of lighthearted bliss. It's hard not to want to jump in your RV, roll down the windows, and put on some good tunes the second the weather starts to change.
If you love the carefree spirit of summer RV treks but aren't a big fan of putting up with agonizing heat, these tips should help you strategize how to stay cool and content without sacrificing your fiery enthusiasm of being on the road.
Here's to a season of magical adventures that transform into memories that warm your heart instead of experiences that scorch your fun.