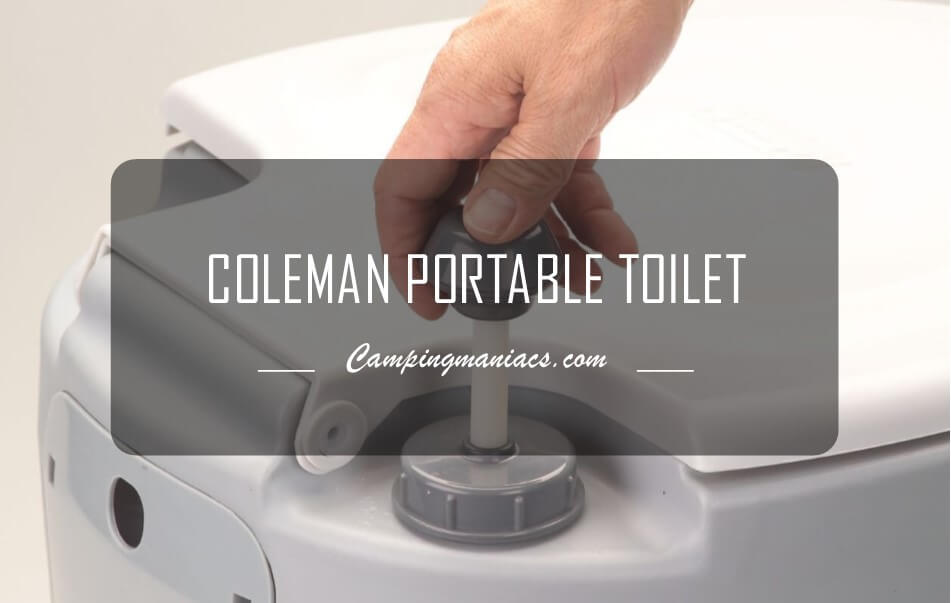 Coleman Portable Toilet: A Gem or a Curse?
Our recommendations are based on thorough independent research, testing, analyses, and comparisons of different products. When you make purchases through links on our website, we may earn affiliate commissions.
Porta potties are the new craze among campers, RVers and hikers. The one-time idea has materialized into reality and the market is booming with different types of portable toilets.
With such a toilet, you carry to the wilderness the much-needed home toilet simulation and comfort.
Environment conservationists have been the happiest with this invention since with it, pooping in the woods is becoming a thing of the past and pollution of the wild with human waste is edging closer to eradication.
Does the Coleman porta potty live up to these expectations or is it just a worthless piece of large, portable plastic? Let's find out in this review that sums up pretty much everything about the Coleman toilet.
Our Verdict? Not the best of portable toilets.
Any Better Alternatives? Find them here: The 20 Best Portable Camping Toilets.
Coleman Toilet Features: The Good, the Bad and the Ugly
The Coleman portable toilet is large and boasts of the ability to hold close to 5 gallons of fresh water. Thanks to this, you can flush the toilet repeatedly. To save on water, it is advised that you flush only when the need arises. Fresh, clear water should be ideally used to give the toilet bowl a clean and fresh look.
A self-contained holding tank is part of the toilet's design. The waste holding tank consists of a storage capacity of roughly 5.3 gallons. This means that the toilet can be used severally depending on the nature and bulk of the waste. A bad stomach may sometimes be a hindrance to a campers' experience forcing them to use a toilet frequently. The Coleman toilet will help a great deal in such a situation.
The lid of the toilet snaps down and fastens securely. The snap down feature makes the Coleman one of its kind in the market. The lid snaps down securely and fast, and this comes in handy when you urgently need to use the toilet.
Notably, Coleman toilet has an ergonomically designed seat which offers extra comfort as you conduct your business. You can comfortably read a newspaper or a magazine as you go about your business. The seat is designed in a way to allow your butt to fit snuggly. Also, the well-contoured design ensures that you feel at home when using it.
A locking slide valve as part of the Coleman design allows you to flush one-handedly. Minimal effort is required while flushing thanks to the locking slide valve design.
The extra compartments that this toilet harbors can be used for storage purposes. Chemical disinfectants and other sanitation products can be stored comfortably in the separate compartments that are part of this toilet's design.
Modeled handles allow for easy carrying of the toilet. The toilet is heavy especially when full, but the modeled handles make the load a bit bearable.
A hose connector is part of the toilet design. Thanks to the connector, you can easily clean the toilet when need arises.
The toilet is made of sturdy plastic and thanks to this, it is sufficiently durable. The toilet can be used for a long time, and every time you use it you rest assured of an almost top-notch service.
On the downside, a number of issues are noted. First, the clean water tank used for flushing can hold more water (5.3 gal.) than the waste reservoir (5 gal.). If you don't keep an eye on the waste tank, then the toilet can overflow creating a big mess.
Second is the low height. The Coleman has a disgruntlingly low height which will see your chin kiss your knees every time you use it; this negates the other comfort features that this product carries.
Another downside you may have to deal with are the possible leaks around the flush button, through the center hole, and through the pump valve every time you flush.
And the leak doesn't stop there; the waste-holding compartment is also a nightmare if you overflow it with flush water. Carrying it to the emptying destination, you may have to bear with awful leaks.
As a matter of caution, you will have to always make sure that you don't overflush the waste compartment with the excessive flush water.
Our feelings and general concensus was that there are better flushing portable toilets other than the Coleman.
Pros
It is somehow durable.
Comes in different sizes, the most liked one being the large size.
Cleaning a dump from the toilet bowl is easy.
It provides extra comfort.
Cons
Made of plastic.
It may leak around the flush button and the pump valve handle.
It has no pour out spout for emptying.
The toilet bottom may crack especially after repeated use by relatively large users.
It is heavy.
Its height is too low for comfort.
Bottom Line
The Coleman toilet has had mixed reviews among campers and hikers alike. It has received a fair share of criticism with some arguing that the company could have done much better especially given the fact that its other outdoor products are marvelous. For Coleman to manufacture a porta potty that doesn't quite match the best in the market is unforgivable.
Generally speaking, there are other better options for camping portable toilets other than the Coleman.
What to Consider If You Must Buy the Coleman Toilet
There are several things that you need to consider before making the decision to buy the Coleman toilet. Listed are some of the things that you ought to have in mind:
Location: You should choose the portable toilet based on where you intend to use it. The Coleman toilet is an ideal option for camping, hiking or even road trips.
Acess: The ease of accessing water or hand sanitizer, drainage and possibly a dump control crew will determine whether you will opt for the Coleman flushing potty or not. The easier it is to access the mentioned amenities the more suitable it is to have a Coleman toilet during your outdoor expedition.
Weather conditions: Weather conditions such as rain or other adverse conditions such as hail or snow will affect the utility of a portable flushing potty during your outdoor expeditions. Adverse conditions will force you to use the toilet inside your tent, and this will not augur well with your tent mates. Favorable weather conditions, therefore, make it ideal for one to use a flush potty.
Plumbing options: Based on plumbing options that you deem fitting, you may opt to buy the Coleman toilet or not. Different plumbing designs exist to move waste to the holding reservoir, and they include:

Waste tank under the toilet. This is often the most commonly used design among portable flush toilets. The waste tank is simply positioned beneath the toilet.
Fresh water flush. With a fresh water flushing unit, you can pull clean water from a holding tank using either a handle or a pump.
Recirculation. Grey water (dirty water) is re-used. The water that comes from the sink is used to push waste into the holding tank.
Combo flush. Fresh and grey water are combined to execute a flush.
Foot or hand-operated. Clean water is pulled from a holding tank. A foot pedal or a hand pump is used.

Luxury: Whether you require a porta potty that is luxurious or basic will determine whether you will settle for the Coleman portable toilet. The Coleman toilet is designed to have extra comfort, but it isn't anything near luxurious. This toilet does not have features that make it stand out as a luxurious amenity. It is not constructed in stylish colors with variable shapes, which, therefore, denies it the best presentation effects. That aside, it boasts of fresh water flushing, a comfortable seat and special compartments in which one can store paper towels, toilet seat sanitizers and disinfectants.
Cleaning Tips for the Coleman Toilet
Cleanliness of any toilet is ideal for comfortable use of the amenity. It is also advised that you regularly clean the toilet to avoid making it a possible health danger. Listed are some cleaning tips that will go a long way in making sure that your porta toilet does not become a health hazard:
Cleaning chemicals:
A broad range of cleaning chemicals can be used to clean camping toilets. The cleaning chemicals should be utilized on a regular basis. Manufacturers and dealers in the industry advice the use of environmental-friendly products. Environmental-friendly products are those that eliminate harmful chemicals that would negatively impact on the environment. Such products include but are not limited to:
Citrus-based cleaning liquids which not only serve as disinfectants but as air fresheners as well.
Non-caustic and non-flammable cleaning agents. These are less likely to cause fires.
Toilet deodorizers that are free of the pungent smelling chemical, formaldehyde.
Refill aerosol cans. They reduce the chances of using propellants and disposable cans that would lead to environment litter.
Purchase of cleaning chemicals should be in bulk. Bulk purchases reduce chances of wasting the cleaning chemicals.
Coleman Toilet Maintenance Tips
Maintenance of a portable commode is an absolute must for sanitary and hygiene purposes. Not only should you maintain the toilet for sanitary reasons, but also for compliance and smooth operation of the amenity. Some of the activities recommended as part of maintenance routine include:
Regular emptying and cleaning: It is appropriate that you clean and empty the toilet after every two days depending on the use. If this proves to be a challenge, you should develop a cleaning and maintenance schedule to enable you to maintain state of the art hygienic standards for your potty. Cleaning and emptying should be done well in advance of reaching full capacity to make both actions easier and control odor, bacteria, and other related negatives.
Check for damages, leaks and spills on a daily basis. Regular inspection will save you the trouble of having to clean up after a spill or leakage.
Appropriately dispose of all waste and rinse water after cleaning into approved areas and not on open sites.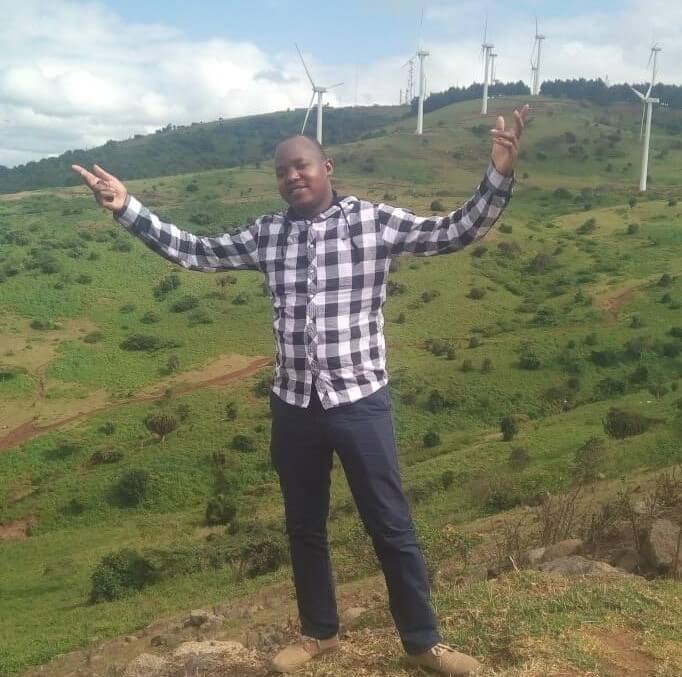 Written By Daniel Msanii
When he's not camping or adventuring the outdoors, you'll find him grinding hard on his keyboard to put up some super-awesome content on campingmaniacs.com. Starting off on camping escapades back in 2011, he has grown fond of the activity over the years. His exposure to a myriad of different camping terrains, gear and the outdoor atmosphere has hitherto changed his perception of the entire outdoor life. He enjoys sharing the experiences of his adventures and gear reviews with the awesome camping community on this platform. Read more about us.