Everything You Need To Know About Class A Motorhomes
When choosing an RV for your outdoorsy lifestyle, you may be overwhelmed by the many options out there. For instance, RVs branch out into motorized RVs and towable RVs, and under which there are other varying classifications.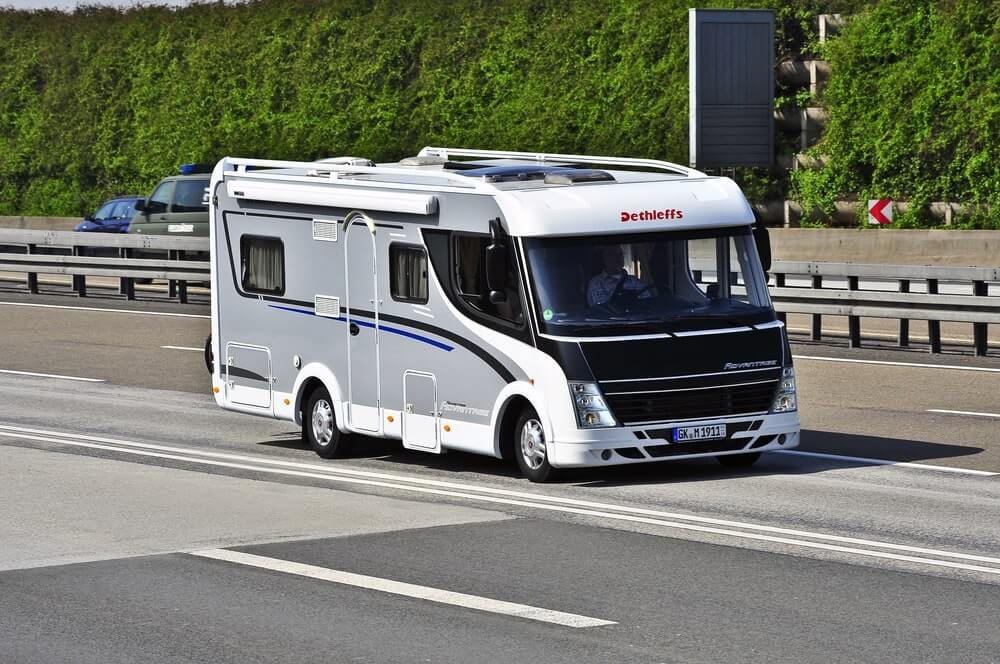 Motorhomes fall under three distinct categories namely; Class A, B, C and also a minor category of Class B+ motorhomes. Class A motorized homes are the biggest of all three and offer the most luxurious and spacious RVing lifestyle.
With regards to size of the RV, the following considerations can help you choose the right motorhome for you:
The number of passengers you will be bringing along on your trip.
Will you be staying in one place or travelling to many locations.
Budget with regards to insurance, fuel costs and RV service.
Main Features Of a Class A Motorhome
Class A RVs have a body that looks exactly like that of a transit bus, in fact they are built upon a commercial bus, a truck or a specialized chassis. Class A motorhomes are the biggest in size as compared to the rest of the motorhomes. They have large windshields for wide views of the road and surrounding scenery.
These motorhomes are powered by either diesel or gas engines. Bus conversions also fall under Class A motorhomes, where a school bus or passenger bus is modified into an RV.
Some key features of a Class A motorhome include the following:
Amenities
Class A motorhomes, also known as coaches, have enough space to accommodate as many amenities as possible. This includes kitchens, bathrooms, sleeping quarters and entertainment centers. They also feature heating and air conditioning systems with a centralized control. Some models come winter-ready from the manufacturer with heating solutions such as heated tanks, double-glazed windows, high BTU furnaces and well-done insulation.
The kitchen space is spacious enough for a cooking area with ample storage of cookware and food. The living area can also fit couches and coffee tables as needed. While the sleeping quarters may include a master suite and kid's bunks.
Capacity
This type of motorhome can support one to eight people comfortably as a home. On the higher side slide-out rooms can help expand the living area up to 20% more times than the floor plan.
Slide-outs are a common feature in this type of motorhomes. They provide a wider living area and are especially useful when not in transit. Slide-outs extend outwards from the wall of the motorhome thanks to either of the following mechanisms; drawer, hydraulic, tip-out and electric & pinion systems. Ensure nothing is impeding the slide-outs' motion for longevity and functionality.
Driving
A Class A motorhome is a self-contained unit on wheels, which makes it easier when driving on highways and most roads. No special driving license is required to drive this type of motorhome except if the vehicle has air brakes or it exceeds the weight limits.
Size
An average length of a Class A RV is 35 to 40 feet, however some models can be as lengthy as 45 feet. This huge size offers enough room for many amenities, appliances and features. For instance it can fit a separate master suite with a full bath and shower facilities and numerous appliances like a washer/dryer to handle your laundry and ice makers to mention a few.
Class A motorhomes weigh from 13,000 to 30,000 pounds or more.
Why Class A Motorhomes May Be Right for You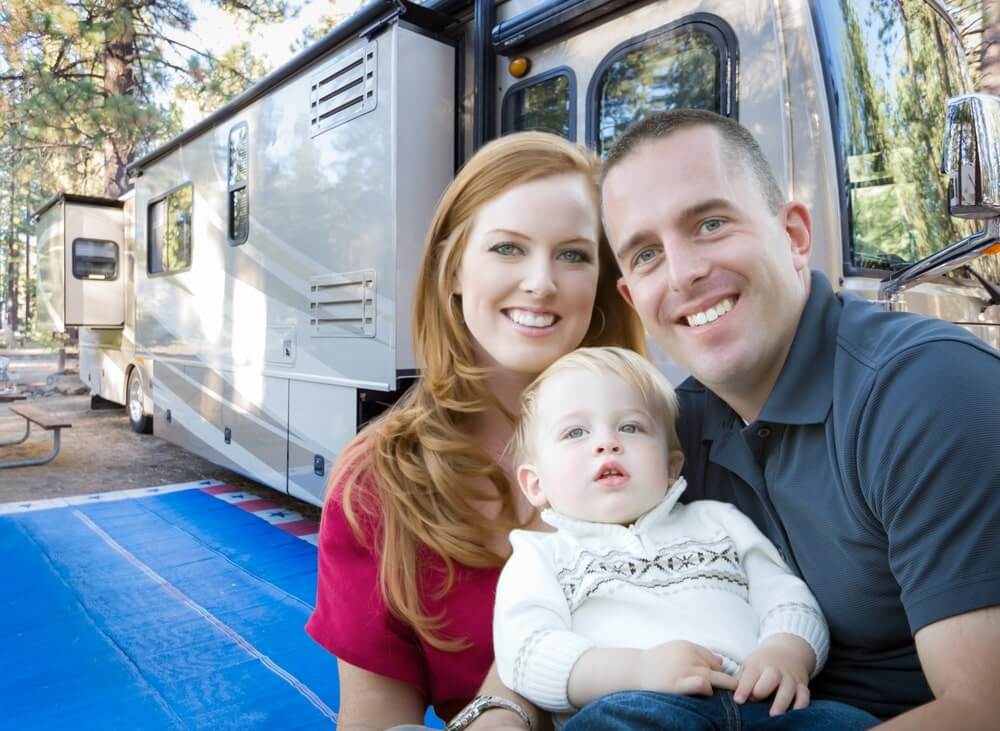 Plenty of Amenities and Features
The large space allows for larger tanks for the black, gray and clean water storage resulting to longer showers, more storage for drinking water and going for more days without needing a hookup. The kitchen space is also more home-sized with big propane tanks for the cooking stove and spacious cabinets, shelves and drawers for cookware and food.
A full-size refrigerator also fits nicely in Class A motorhomes without taking too much of the floor plan. Washers and Dryers can take up a lot of space, but in a this motorhome type the set fits in perfectly. Some models even have full fiberglass bathrooms with a skylight and tempered glass door for that plush lifestyle.
For sleeping arrangements most Class A RVs can have master suite with a king/queen bed. This is in addition to other ingenious solutions such as kid's bunks, sofa beds, convertible dinettes and murphy beds for guests or other members of the family.
Class A motorhomes also come with entertainment systems personalized to your specifications. It may include TVs from as small as 22" to an impressive 48", a sound system and Blu-ray DVD player as needed. The living room can also fit two or three couches placed by the walls of the RVs. Generally, you can implement several floor plans for maximum interior space utilization.
Driving Experience
Class A motorhomes have spacious driving areas, which makes it tolerable and comfy when driving for long hours. The driver's vision of the road is perfect in a Class A motorhome thanks to being on a high level from the ground plus the large windshields.
Other types of motorhomes have cab-overs for increased living space, however this may significantly block the driver's vision or become problematic in windy conditions. The design of the body of a Class A motorhome provides for the best forward-facing aerodynamics possible.
The motorhome is also self-contained in a way that passengers can access whatever they want within the RV without you having to stop. Additionally, the passenger's visibility is not compromised thanks to the large one-piece windshields.
Levelling is a big deal when it comes to the RV lifestyle. For towable RVs levelling blocks, stabilizers and wheel chocks come in handy. However, these can be quite the hassle to set up, unlike in Class A motorhomes in which most come with automatic leveling functionality.
Plenty of Storage Space
Class A motorhomes are huge in size and will subsequently have more storage space than the rest of the other types of motorhomes. This means bigger kitchen cabinets, spacious drawers and closets and even larger underbelly storage compartments. Some models also feature central underbelly garages for you to bring along your sports car with you.
These coupled with the 2-4 slide-outs, as is present in most models, and in furniture storage compartments maximizes the storage space. In addition to a spacious living area, this type of motorhomes have driver and passenger seats that can be span to become comfy sitting room chairs. This saves up on space and provides a quick access to the living space.
Long-term family RV
Coaches vary from low entry-level ones to more luxurious ones, providing a lot of options to choose from. They can support a capacity of up to 4-8 people comfortably this means having a lot of room to wiggle, equal access to amenities and utilities and ample storage space for all.
For vacation or fulltime travelling for your family, a Class A motorhome is the perfect home on wheels available in the market. This RV type is also a favorite for many retirees.
Strong Build
The motorhome is built with a specialized chassis for guaranteed sturdiness and performance. Most of the Class A RVs have fiberglass roofs which is more durable as compared to rubber ceiling roofs as present in Class C motorhomes.
The popularity and relatively higher price tag on coaches ensures, for the most part, that the manufacturers won't spare any costs in making a reliable and durable homes on wheels. Evidently, coaches offer smoother rides and have slightly lower depreciation rates, especially on used ones, as compared to other motorhomes.
A Few Drawbacks of Having a Class A Motorhome
High Related Costs
Coaches are generally expensive to purchase, insure and repair. The price for a new Class A RV ranges from $60,000-$500,000, whereas Class B and C prices range from $60,000-$150,000. This pricey trend spills over to the RV's service, repair parts and operation costs.
Some arguments for diesel pushers entail the following key points:
Diesel motorhomes have a higher resale value due to their popularity and demand.
They provide extra torque and improved uphill acceleration as compared to gas ones.
Diesel engines allow for a greater towing capacity.
They offer more longevity with less maintenance costs.
Diesel motorhomes are usually more silent as the engines are located at the rear of the vehicle.
Overall, motorhomes consume a lot of fuel with a gallon averaging to about 6 to 14 miles of distance. This coupled with the ever rising fuel costs worldwide can inflate your RVing budget to astronomical levels and thus there's a need to shop around for a more fuel-efficient option.
There are also some effective measures you can take to minimize fuel costs for instance:
Pack less to lower the weight load of the vehicle.
Use discount gas cards and research on available fuel discounts in truck stops.
Regular RV maintenance and routine checks on tire pressure and such.
Slow down to minimize fuel consumption.
The big size of the RV also translates to additional costs on heating and air conditioning systems, cooking fuel and routine fixes on appliances. Therefore, it is very important to assess your financial capabilities as the costs of buying and operating a Class A motorhome can surpass those of owning/renting a house.
Inconveniences Due To Size and Design
While driving a Type A RV may be enjoyable for most people, others still find them intimidating to drive. They are especially difficult to reverse or maneuver in through twisty roads. The wide driving section can also lead to poor judgment on the appropriate side clearance needed. The cockpit's design also doesn't meet crash safety standards despite the presence of over the shoulder and lap safety belts in some seats.
Running quick errands and making short trips can be a hassle given the huge size of this kind of RV. It would also mean packing up all the camping gear every so often just to get some bread, eggs or milk from the nearest convenient store which brings about an added fuel cost. Towing a small vehicle for daytrips may solve this problem but at an extra cost.
Getting a suitable parking spot can also be a challenge given the large size of this type of motorhomes. Also some campgrounds don't even allow motorhomes of lengths longer than 40 feet altogether.
The large windshields can also compromise on the effectiveness of the heating and air-conditioning system. Tightly-fitted drapes on side windows and windshield can help maintain temperatures at comfortable levels, mostly at 30-90 degrees Celsius or as needed.
Other issues you will have to be aware of regarding the sizes of this RV type includes; wheel-to-base ratio, width, length and overall structural integrity of the RV. Proper load balance and a long wheelbase ensures the vehicle's stability on the road and improves on overall safety. It may also take you some time to learn how to drive and back up your RV in tight spots.
Final Word
Class A motorhomes offer the most luxurious RVing lifestyle possible. If you have an ample budget and have a high tolerance for the few inconveniences that the huge size will come with, then this is the motorhome for you.