The Best Trekking Pole Reviews - 2022 Buying Guide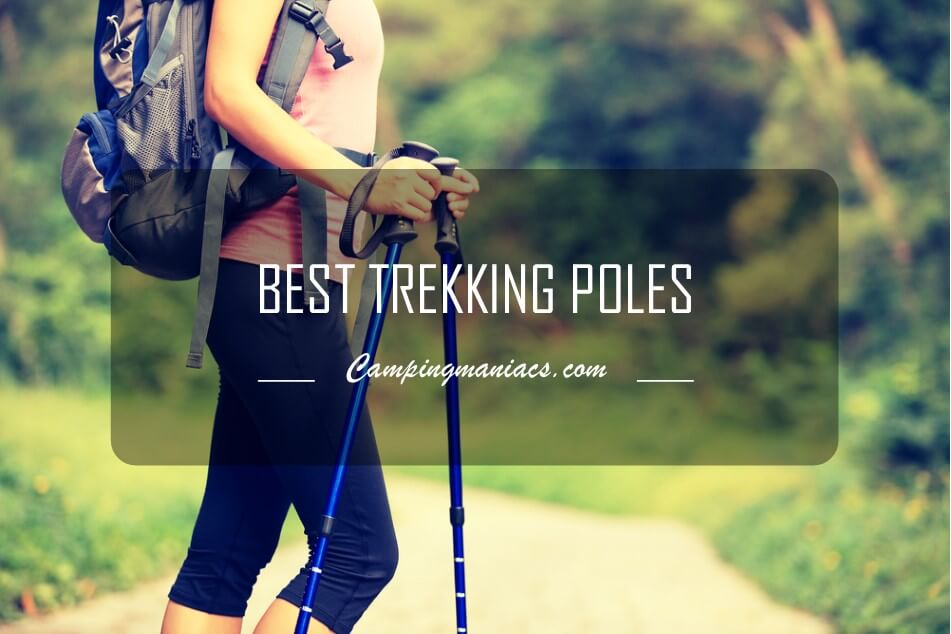 Last Update: 20 February 2022
When you make purchases through links on our website, we may earn affiliate commissions.
It is confirmed by experts that hiking poles reduce the strain on your legs by up to 25%. This means that irrespective of the terrain, they significantly lessen the stress on hips, knees, ankle joints and feet. Well, trekking poles also help with balance, probing the terrain as well as traction. It is for these and many other reasons that hiking poles have moved from being a luxury outdoor item to a basic outdoor equipment for most hikers within the last few years. And, believe me, only the best trekking poles can sufficiently offer all the above functionalities.
Seasoned hikers and backpackers will tell you that hiking poles are a must have hence the need to put them high up your outdoor gear list. We recommend hiking poles for all types of terrains as they will help you with balance, stability, propulsion and in climbing up or down precarious hills. Whatever reason you find most necessary, it is important to choose the best trekking poles taking in mind the terrain and the weather or environmental condition.
The increase in demand for hiking poles has prompted manufacturers to produce many types and models hence solving one problem while creating another. While it conveniently presents buyers with a wide variety of choices, it is on the other hand not easy to choose your best poles out of hundreds of models.
We review the best hiking poles based on a number of considerations. We look at portability by keenly reviewing the most lightweight and packable walking poles. We also consider comfort and maneuverability by considering the most stable tips and baskets. Well, we value your comfort hence the need to shortlist poles with the most suitable lengths or adjustable lengths as well as the most comfortable grips. Finally, we take the value for money into perspective by reviewing the most durable and versatile options. Hopefully, you will find your preferred trekking pole pair in this list.
Which are the best trekking poles of 2022?
1. Trekking Poles by Sterling Endurance: Best Pick For Short People
There are a wide range of trekking poles in the market. However, not so many of the models are favorable for short people. Sterling Endurance gives short people a chance to enjoy outdoor activities by specially designing and manufacturing a trekking pole that is ideal for them - The Short Person's Trekking Poles. If you are 5'3" tall then you will find these poles exciting and useful during exercising, snowshoeing, hiking, trekking, backpacking or just during your morning or evening walks.
Special Trekking Poles for Short People
You are not short by choice and Sterling Endurance appreciates this fact by giving you versatile trekking poles for all your outdoor and vacation needs. The Short Person's Trekking Poles are ideal for hikers between 5'3" and 4" 6'. Moreover, they can be adjusted from a height of between 44 inches and 35 inches which is really incredible. These foldable collapsible poles are also compact and lightweight hence amazingly portable. The poles collapse to a mere 13.5 inches. The poles will therefore seamlessly fit into your backpack or carry bag when you need to go a long way from home. The poles also feature an easy to use Quick flip lock and a comfortable EVA handle.
Strong and Durable
Being short does not mean being underweight or lightweight. Sterling Endurance puts this into consideration by making Short Person's Trekking Poles as sturdy as some of the best poles in the market. The poles are made from strong aluminum 7075 alloy that guarantees strength when subjected to any weight during hiking or trekking. Again, this material and the EVA foam handle are credited with a longer lifespan hence the guarantee to use these poles over and over. Finally, the poles come with strong tungsten carbide tips that will weather the conditions of any terrain.
Pros
Easy to adjust and lock.
Collapsible to about 13.5 inches hence the most portable poles in the market.
Sturdy and durable.
Ideal for short people.
Cons
Not ideal for tall people.
People who are 5'3" tall may find them uncomfortable in very steep terrains even if fully extended.
Bottom Line
Short people will no longer hassle to find a suitable pole for their outdoor activities. Short Person's Trekking Poles by Sterling Endurance provides you with an amazing option to enjoy your snowshoeing, hiking, mountaineering, backpacking and walking among other refreshing adventures. The poles are fairly priced and just exactly what you would recommend to a friend or relative. Again, these are amazing gift items to people of the height range who love to enjoy their vacations out camping or backpacking.
2. TheFitLife Nordic Anti Shock Hiking Trail Poles: Most Durable Pick
Made of pure aluminum, TheFitLife Nordic Anti Shock Hiking Poles are sturdy and built to last for almost a lifetime. They are versatile and can be used in all terrains as well as by people of all heights. While these poles are strong and also come with a wide range of exemplary features such as shock absorption, comfort and adjustability, they are comparatively more affordable than other trekking sticks of the same strength and versatility.
Shock Absorption
TheFitLife Nordic Anti Shock Trekking Trail Poles are made from Six Series Aviation Grade Aluminum material and fitted with a shock absorption mechanism. The shock absorption feature of any trekking pole relieves the shock from your hand, arm and shoulders hence ensuring a painless hike. Moreover, it helps to reduce the shock on the shafts of the trekking poles making them more long lasting.
Wide Range of Great Adjustability
As a collapsible type of hiking poles, these poles have a wide range of adjustability hence ideal for women and children. The TheFitLife Nordic Mountaineering Trekking Poles can extend to a maximum length of 53.1 inches which is ideal for hikers who are over 6 feet tall. On the other hand, the trekking poles can be reduced to 25.5 inches hence ideal for children. Just like the name suggests, TheFitLife Trekking Poles are ideal for very steep terrains. Simply make it shorter when climbing up and longer when coming down steep mountains or hills and experience the comfort, balance and stability.
Pros
Long range of adjustability hence ideal for both children and adults.
Durable.
Versatile.
Comfortable foam grips.
Cons
Slightly heavier hence great for people who do not look much into weight.
Bottom Line
TheFitLife Nordic Walking Mountaineering Trekking Poles are your ideal equipment for hiking, mountain climbing, back country and snow walking. They are equipped with antiskid and anti-shock systems that enhance your safety and also the durability of the poles. Interestingly, it is proven that these poles help you save about 30% of energy while walking and also increase your speed of walking by about 15%. Impressive, right?
3. Cascade Mountain Tech Carbon Fiber Trekking Poles: Most Secure Pick
Hiking and backpacking require lightweight and portable gear that is exactly what you get with the Cascade Mountain Tech 100% Carbon Fiber Trekking Poles. This pair of trekking poles is ideal for fast hikers and backpackers. Moreover, these models have been in the market long enough hence tried and tested. This can be seen with the multiple positive reviews on amazon and other online shopping platforms.
Lightweight and Portable
While it is important to note that carbon fiber hiking poles are generally lighter than others, the Cascade Mountain Tech 100% Carbon Fiber Trekking Poles are notably more lightweight than most trekking poles. At an average weight of below 14 ounces, they are 2 ounces lighter than ordinary collapsible carbon fiber hiking poles. Again, while these poles are not as compact as foldable trekking poles, they are some of the most portable varieties in the category.
Reliable Lever Locking Mechanism
Cascade Mountain Tech 100% Carbon Fiber Trekking Poles employ a lever locking mechanism which is one of the most reliable locking systems in trekking poles. This ensures that the locks do not slip during your trekking. If you do not like lever locks then you would choose CMT's Carbon Fiber trekking poles with twist locks as the company provides a quick lock version of the same trekking poles. We however recommend the lever locks as they are often more reliable than twist locks.
Pros
Has both cork and foam grips.
Can be lengthened up to about 54 inches.
Carbide tips provide sufficient grips.
Lightweight and portable.
Cons
A few people have reported that the poles snapped under a lot of weight. This claim is however not widespread and has been disputed by many buyers us included.
Not as compact and as foldable like other trekking poles.
Bottom Line
Lightweight outdoor gear is the way to go as you do not need to add unnecessary weight that will pull you back and reduce your speed or take more energy from you during your hike. Cascade Mountain Tech 100% Carbon Fiber Trekking Poles are among the most lightweight trekking poles. In addition to their light weight, these poles are comfortable and can be extended or shortened to various levels hence appropriate for a wide range of terrains as well as people of different heights.
4. Hiker Hunger Carbon Fiber Trekking Poles: The Ultralight Pick
Hiker Hunger Trekking Poles have redefined hiking poles technology as they seamlessly bring together two most essential features of trekking poles; light weight and strength. This is the reason why these poles are popular for walking, backpacking, mountaineering, snowshoeing, hiking and many other outdoor adventures. These poles are amazingly lightweight but this does not compromise other essential features.
Lightweight with Unrivalled Performance
With both poles weighing a cumulative total of 15.2 ounces, these are arguably the lightest walking poles out there. Despite their incredible light weight, strength and performance of these tips are not compromised in any way. Though they are considered latest entrants into the already crowded market of hiking poles, Hiker Hunger Carbon Fiber Trekking Poles have taken their rightful place as the best trekking poles for sparse and serious hikers. Many hikers had since put them through straining terrains with amazing results.
Additional Accessories
The versatility and ease of use of a trekking pole increase with addition of other accessories in the consignment. The poles come with strong and durable tips made from carbide tungsten as well as trekking baskets. Usually, it is the tips that come into contact with the ground hence more susceptible to damage. It is for this reason that the manufacturers of these trekking poles include tip protectors in this package to prevent wear. Additional pairs of rubber feet and rubber tips are also included in the package so you can always switch from time to time.
Pros
Easy to use flick locks.
Lightweight trekking poles.
Come with a carry bag for easy storage and transportation.
Long range of adjustability ranging from 24 inches to 54 inches.
Cork handle grip is ergonomically shaped for more comfort.
Cons
Considerably more expensive than ordinary hiking poles.
Rubber tips may occasionally fall off though this is a rare complaint.
Bottom Line
Hiker Hunger Carbon Fiber Trekking Poles were designed for moderate hiking. However, it can only be said that the poles have surpassed their expectations after tests and long exposure to more demanding terrains. They have a wonderful performance rate, unrivalled comfort, an efficient shock absorption mechanism as well as dependable extension range. Despite being fairly highly priced, these poles are worth every coin you spend on them.
5. Foxelli Trekking Poles: Best Pick For All Seasons
Carbon fiber hiking poles are taking over the market gradually but surely. Another entrant that has taken its fair share in the market is the all-season Foxelli Trekking Poles. Made of 100% carbon fiber, Foxelli poles have the capacity to absorb vibration and shock thereby giving the required protection to the poles themselves as well as your joints. The poles are best suited for seniors and have properties that enable them to be used across all seasons.
Suitable For All Terrains; Across 4 Seasons
One of the most important features of the Foxelli Trekking Poles is the fact that it comes with accessories that make it useful in all terrains and across all the four seasons. To start with, the poles have a comfortable cork as well as a foam handle just under the cork grips. This enables you to shift your hand to the lower foam handle and go up the steep without having to adjust the length of your poles. They also come with strong carbide tips covered with protective rubber to improve traction and absorb shock when prodding. These tips are firm and will not come off when your poles are stuck in rocks or mud. Finally the poles are equipped with 2 pairs of baskets necessary for snowshoeing, mountaineering and hiking.
Portable and Easy to Store
This is another essential feature that ensures that you can easily travel along with the poles and also store them safely when not in use. Just like most carbon fiber trekking poles, Foxelli Trekking Poles are lightweight and will not add a lot of weight to your backpacking gear. Again, Foxelli provides a fitting carry bag for these poles making portability and storage easy.
Pros
Comes with a carry bag hence portable and easy to store.
Variable length extension ranging from 24 inches to 55 inches.
Additional accessories make it ideal for all terrains.
Cork and foam grips are ideal for a variety of weather conditions.
Cons
Standard rubber tips may wear out faster.
The adhesive holding the carbon shaft to the clamps may come off. These are however easy to push back even without getting out your gloves.
Bottom Line
Foxelli Trekking Poles help you to move much faster with minimum energy. The poles are also comfortable as they essentially absorb shock and reduce impact on your joints. These collapsible trekking poles are ideal for everyone as the quick lock mechanism is easy to work with when extending or shortening the poles. With all these benefits, this is a pole that you will confidently recommend.
6. Alpine Summit Trekking Poles: Best Pick For Mountaineering
A strong pair of hiking poles will be able to withstand massive weight and excessive strain during long hikes or treks. Alpine Summit Trekking Poles are made from high quality aluminum which gives it its strength hence ideal for seniors and fast hikers. The poles are ideal for people who fantasize on hiking the highest mountains or trekking the most difficult and uneven terrains.
Reliable Locking Mechanism
These poles are not only strong due to their aluminum construction but also provide a wide range of extension. Alpine Summit Trekking Poles can be adjusted to as short as 25.5 inches or to as long as a massive 53 inches. This versatility makes it possible for the poles to be used by people of all heights. Many poles reviewed here are as adjustable as these ones but may not have a locking mechanism that are as good and secure as the Alpine trekking sticks. These poles use the flip lock system which are easy to unlock and lock after adjusting to a favorable length. While flip locks are not the best in the hiking poles locking systems, the manufacturers of Alpine poles must be credited for making theirs more secure and reliable.
Secure and Comfortable Grips
The grips of trekking poles form an important consideration when looking for your dream hiking poles as this is the direct connection between your body and the pole. Alpine Summit Trekking poles score highly in this as they have both cork and Eva foam grips. With a wide range of qualities including sweat absorption, water resistance and heat retention, the grips make these poles suitable for use in almost all environmental conditions. Moreover, the ergonomic design of the grips and adjustable wrist straps respectively make the poles comfortable and secure in your hands.
Pros
Easy to adjust.
Comfortable and secure.
Strong and durable.
Reliable locking mechanism.
Comes with additional accessories.
Cons
Not as startlingly designed as most carbon fiber poles.
Does not have a wide range of baskets.
Slightly heavy but still portable.
Bottom Line
Your search for strong and long lasting trekking poles ends here. Alpine Aluminum Trekking poles are built to last and are ideal for serious hikers who always dream of going an extra mile. Well, strength alone is not all that these poles pride in. They are comfortable and have a very reliable adjustment mechanism. While they are mostly walking poles for adult men, they are highly adjustable to suit both tall and short hikers.
7. TrailBuddy Trekking Poles: Best Pick For Heavy Hikers
Lightweight and Slim
Even with the proliferation of hiking poles today, heavy hikers still find it difficult to purchase a trekking pole that will be able to consistently carry their weight through unpredictable hiking terrains. This should no longer be a problem as TrailBuddy Trekking Poles provide the strongest and toughest trekking poles. The trekking poles are made of aluminum but still considerably lighter and feature an ergonomic cork handle, a tungsten carbide tip and a secure flip lock system. These are the features that make these poles most suitable for heavy hikers.
Sturdy and Secure
The most notable advantage that aluminum trekking poles have over carbon fiber poles is their strength. Well, aluminum poles are sturdy hence capable of carrying more weight. When hiking, you need strong poles that are able to carry your weight when you have to avoid a fall. This is only possible with a strong and sturdy pair of poles that will neither bend nor break when a lot of weight is put on it. TrailBuddy Trekking Poles are made of strong aluminum 7075 which will not bend or break even with long-term use. Moreover, the flip locks ensure that the poles are secure and will not open up or collapse.
Sleek Design and Various Colors
Aluminum trekking poles are not some of the most classy poles in the market. In fact, if design is your thing then you would most probably look at the carbon fiber options first. However, TrailBuddy Trekking Poles have changed this common belief as the poles are arguably the sleekest in design in the market today despite being made from aluminum. Moreover, these poles come in different colors so you have the chance to choose a color that will match the rest of your hiking gear.
Pros
Lightweight and portable.
Can easily be disassembled or collapsed for easy storage.
Ergonomic handle is comfortable even without gloves.
Comes with a wide range of baskets for different terrains.
Cons
Slightly more expensive than your ordinary aluminum hiking poles.
Bottom Line
The TrailBuddy Trekking Poles will certainly make a difference to your hiking expedition. Firstly, these poles are strong and sturdy without necessarily being heavy. They also provide you with the experience to adventure every terrain as they come with 4 tips, 1 pair of connectors, a pair of snow baskets, a pair of mud baskets and a carry bag. Finally, we recommend these poles as they will serve you for years as they are made for long-term use.
8. Montem Ultra Strong Hiking Poles: Most Versatile Pick
Let us face it! Trekking poles are designed to make your hiking easier and not to restrict it in one way or another. While most hiking poles guarantee that, poles that do more than just helping you to balance your weight are a plus. That is absolutely the reason why Montem Ultra Strong Hiking poles made it to this list. You can trust these poles anytime you decide to go walking, trekking or mountaineering for just a few minutes, for several hours, days, weeks or even months. Is this not exceptional?
Multipurpose Trekking Poles
Nothing is as restrictive as buying a product just for a single person or for a single individual. Montem walking poles are a unique set that everyone will find useful in a wide range of occasions. You can use these poles during trekking, camping, walking, mountaineering and hiking. Again, the fact that these poles are made from aluminum 7075 alloy makes them strong and able to bear any weight through the most difficult terrains over a long time span.
Easy to Use
Trekking poles are a new equipment and most people are still skeptical about investing in one as they are not sure of their ease of use or even how to use them. Montem Ultra Strong trekking poles are seamlessly easy to use even by those who have not used one before. To start with, these collapsible trekking poles are easy to store when collapsed. Secondly, they are not as heavy as ordinary aluminum hiking poles hence will provide no hindrance when you are using them. Finally, being easy to adjust means that they can be used by anyone and can as well be adjusted with ease.
Pros
Easy to adjust the height.
Has easily adjustable straps.
Highly versatile.
Strong and durable.
Appropriate for all terrains.
Cons
Not very good for mountain climbing.
Tip may sometimes come out.
Bottom Line
Despite the few disadvantages, the Montem Ultra Strong Walking poles are your best trekking poles for all outdoor activities. They are durable hence the best choice for people who do not want to go shopping for trekking poles every now and then. These poles are also easy to use and being adjustable by up to a range of 20 inches, they suit both tall and short hikers. The precious walking poles cost slightly more but are obviously worth it.
9. Breakfast on Everest Carbon Fiber Trekking Poles: The Most Heavyweight
If hiking or trekking in very steep terrains, then the Breakfast on Everest Carbon Fiber Trekking Poles are the best equipment that will see you turn your fantasy into reality. Made purely from carbon fiber, this incredible pair of hiking poles is lightweight and available for both adults and children. These poles stand out for their amazing light weight, comfort and adjustability. Let us discuss some of the most interesting features of these poles.
Comfortable and Secure Handles
The choice between cork and foam grips is one that varies from one person to another and also brings in the issue of the environment. Well, the manufacturers of Breakfast on Everest Carbon Fiber Trekking Poles brings this debate to an end by incorporating both cork and foam grips in this product. The main handles are made of cork which conveniently provide comfortable grip besides absorbing water from the atmosphere and sweat from your hands leaving the handle dry and comfortable. In case you do not like the cork grips, you can use the foam grips that are conveniently positioned just below the cork grips!
Extra Baskets for All Terrains
The greatest feature of these poles is the fact that they come with 4 varieties of accessory tips. The extra tips include a pair of snow baskets, a pair of mud baskets, a pair of shock absorbing tips and a pair of rubber trekking tips. These tips make the poles versatile and ideal for a wide range of surfaces and terrains.
Pros
Versatile and can be used for various surfaces.
Lightweight.
Has shock absorbing tips.
Comes with its travel bag hence very portable.
Highly adjustable hence ideal for both children and adults.
Cons
Considerably more expensive than ordinary hiking poles.
Cannot be folded into a more compact item since it is only collapsible.
Bottom Line
If hiking in the most predictable terrains is your thing then you will find Breakfast on Everest Carbon Fiber Trekking Poles the most suitable for you. They are versatile hence ideal for the harshest hiking environments like snowy surfaces, steep terrains and hard surfaces where shock absorption will provide some relief on your elbow, wrist and shoulders.
10. Tri-Fold Alloy UL Trekking Poles by Paria Outdoor: Best Foldable Pick
It is difficult to find a trekking pole that scores highly in almost all the important features you would want to consider when shopping for the best hiking pole. Worry no more as Tri-Fold Alloy Utralight Trekking Poles by Paria Outdoor unimaginably blends strength, adjustability, weight capacity, durability, compactness, portability and style in a way that most of its rivals can only dream of! This makes the poles suitable for nearly all outdoor activities and nearly everyone.
Compact and Portable
First and foremost, the Tri-Fold Alloy UL Trekking Poles can fold to just about 15" which is just about 40% of the shortest poles. This feature makes these trekking poles the most compact and combined with their lightweight nature, they are arguably the most portable as they will easily fit into any carry bag or backpack. Again, since the poles are made from strong and sturdy aluminum 7000 series, they will certainly last long.
Amazing Accessories for All Purposes
Unlike most trekking poles, the Tri-Fold does not come with dozens of tips. However, the few tips and accessories that come together with these poles will serve you for long and through all terrains. These include hiking baskets for both snow and mud, a ripstop nylon sack and a rubber foot which is ideal for pavement surfaces. That's not all! These poles can be used anywhere and for all activities including hiking, fishing, backpacking and mountain climbing among others.
Pros
Easy to adjust.
Compact and portable.
Highly versatile.
Strong and durable.
Highly adjustable.
Cons
The connecting strands may be delicate
Bottom Line
Tri-Fold Alloy Utralight Trekking Poles by Paria Outdoor are basically your best pair of hiking poles for all your outdoor activities. They are strong, compact and highly versatile. It is highly recommended for hikers, fishermen or backpackers who are not certain about the condition of their hiking or camping terrains.
How To Choose The Best Trekking Poles
Now that you already know which the best trekking poles are, I am sure you would like to know which factors we considered to declare them better than the rest. While many buyers generally consider the price and the terrain where the hiking pole is likely going to be used on, there are many other features that will prove beneficial when shopping for a trekking pole. We discuss them below and this will hopefully make your shopping easier.
Types of Trekking Poles
There are four main types of trekking poles. They include;
Fixed Trekking Poles
These are the oldest types of hiking poles. They are characterized with a straight shaft and a fixed length. Fixed walking poles are lighter, stronger and more durable. However, they are difficult to store or transport hence no longer preferred by hikers who have to pack and travel long distances. They are therefore most suitable for hiking in the locality where you do not need to backpack or travel. While they are older versions in the market, a few modern models of the fixed hiking poles are still available.
Collapsible Hiking Poles
These trekking poles have a longer range of adjustability hence most suitable for very steep terrains. When going uphill, you need a shorter trekking pole hence you can always shorten your pole. On the contrary, you can conveniently lengthen your trekking pole when going downhill. Compared to foldable trekking poles, collapsible poles are larger and heavier.
Foldable Hiking Poles
Foldable trekking poles have comparatively thin shafts, are very light and features a Z-Pole line when folded. This category consists of hiking poles that sometimes are under a pound in weight. In addition to their ultralight characteristic, their ability to fold is another feature that essentially makes them portable and easy to store. It is for this very reason that these trekking poles are deemed more suitable for fast hikers, trekkers, and runners. They effectively relieve strain on knees, hips and ankles while effectively causing less fatigue on arms. On the downside, this category of trekking poles does not have a wide range of height adjustability or sometimes are non-adjustable.
Telescopic Trekking Poles
These are the most modern types of trekking poles. They are also the most popular trekking poles due to their ease of use, versatility and durability. Moreover, they comprise of various sections which are joined together with a locking mechanism that can be used as adjustment sections and properly get secured for safety when on the trail. From these joints, telescopic trekking poles combine both collapsible and foldable features. Their versatility make them ideal for everyone including light backpackers, long distance travelers as well as mountaineers. It is however important to note that while these poles can withstand a lot of weight and pressure, the joints are sometimes a weak point hence the need to always consider telescopic hiking poles with stronger locking mechanisms.
Weight
Just like most outdoor or sporting activities, hiking should be as easy and as fast as possible to reduce the calorie consumption and heart rate that are demanded during any aerobic activity. The weight of your trekking pole is therefore an important consideration. To avoid unnecessary weight when you hike, trekking poles should be lightweight particularly for longer hikes and straining terrains. Weight is not only essential for easy hiking but also come handy during transportation.
Adjustable or Fixed Length?
The decision to choose a fixed length or an adjustable trekking pole is a very difficult one as both of them have advantages and disadvantages. For instance, if you decide to go for a fixed length trekking pole then you will have to know the exact height that would be ideal for you. This is easy, but often a challenge to so many people. In order to get the correct measurements, put on your hiking gear particularly the boots or hiking shoes, stand straight on an even ground and bend your elbow at 90 degrees. Let someone take the measurement of the distance between your fist and the ground and that is exactly the length of the trekking pole that you need without any adjustments.
Modern fixed length trekking poles come with two hand grip positions. The first position is your exact fixed pole length when standing on an even ground while the second position is often lower and ideal for use when going uphill. On the other hand, adjustable trekking poles have a single hand grip but can be adjusted by up to 10 inches which makes them ideal for various terrains as well as for people of different heights. Finally, it is important to note that fixed length hiking poles are lighter than adjustable poles.
Shaft Material
By and large, the shaft material determines the weight, strength, resilience and durability of trekking poles. Most trekking poles are either made of aluminum or carbon fiber. As we will find out, both materials have their strengths and shortcomings.
Aluminum Poles
If you are on a budget and want something stronger and more durable, then your choice should be aluminum trekking poles. Trekking poles with aluminum shafts are affordable. When a lot of weight is put on them, they will bend and not break instantly. They are however heavier than carbon fiber hiking poles.
Carbon Poles
Carbon fiber trekking poles are lighter and slightly more expensive than their aluminum counterparts. However, they are less strong and may instantly break when a lot of weight is put on them. These poles are a favorite option for those who want to hike on something ultralight and classy.
Shock Absorption
Aided by an inner spring, some models have a feature that absorbs shock from your hand, wrist and elbow every time you hit the ground. If you find this feature necessary when choosing the best hiking pole, then you should consider the trekking poles with this feature as they essentially reduce pain.
Comfort and Grip Material
The grip or handle is where your body gets into contact with the trekking pole. Therefore, apart from the length of your hiking pole, the grip is another major determinant of how comfortable your pole is. Cork, rubber and foam are the three most common materials used for grips.
Cork has the ability to absorb some water keeping your hands firm and dry even in warmer environments. In addition, cork will conveniently take the shape of your hands with time providing a secure and comfortable grip.
While cork has the ability to absorb water, foam wicks out water making it your ideal grip material for hot environment hiking. It keeps your hands dry during hiking. While it is credited for being the lightest grip material, it is the least durable.
Rubber grips are water resistant and good cold insulators hence great for cold weather hiking. On the contrary, rubber grips are not ideal for hot weather hiking as water gets collected in your hand making it slippery and uncomfortable.
Baskets
These are the rings around the lower part of the trekking poles. Their main purpose is to prevent the pole from getting stuck on rocks, roots or debris. For snowy terrains, choose trekking poles with wider baskets as these have higher floatability.
Tips
Another important tip when shopping for the best hiking poles is to consider the type of tip. Tips should provide good traction and stability in various terrains. Finally, ensure that the tip is durable enough as it is necessary for maneuvering during hiking.
Type of Locking Mechanism
The type of locking mechanism determines how secure your hiking poles are. Stable locking mechanisms guarantee that you will not slip and leave you tumbling down. Common locking mechanisms include lever locks, screw locks and twist locks.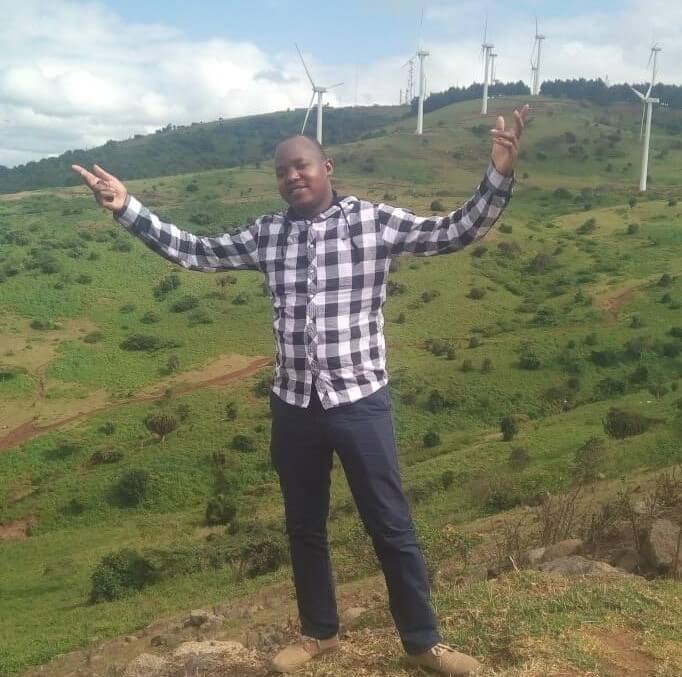 ABOUT DANIEL MSANII
When he's not camping or adventuring the outdoors, you'll find him grinding hard on his keyboard to put up some super-awesome content on campingmaniacs.com. Starting off on camping escapades back in 2011, he has grown fond of the activity over the years. His exposure to a myriad of different camping terrains, gear and the outdoor atmosphere has hitherto changed his perception of the entire outdoor life. He enjoys sharing the experiences of his adventures and gear reviews with the awesome camping community on this platform. Read more about us.