The state of Colorado easily sets the bar for camping as it boasts of the highest elevation of all the states in the U.S.
However, with over a thousand Rocky mountain peaks offering beautiful mountain ranges, it is easy for anyone to get confused as to which are the best campgrounds in Colarado.
For this reason, we have eased your search by listing, in no particular order, a few of our favorite camping spots in this well-endowed state. By visiting either of these campgrounds, we can assure you that your camping trip will be crowned the most memorable and fulfilling. Here they are.
Which are the best camping sites in Colorado??
1. Maroon Bells
Location: White River National Forest
When it comes to astonishingly spectacular natural environments, both novice and seasoned campers agree that Maroon Bells takes the cake.
Strategically positioned in the immaculate National Forest lands where a breathtaking view of the Maroon Lake lies ahead is the Maroon Bells.
Here, you get to explore the pristine environment surrounded by twin 14,000 foot snow-capped peaks; the Maroon Peak and the North Maroon Peak. These two comprise of mud-stone compressed for over 300 million years and endowed with unique reddish hues. It is no wonder that they are the most photographed peaks in North America.
The bell-shaped mountains with distinct maroon coloring then tower over the glacial Maroon Valley. Abound these mountains are three campgrounds that rank best for backpacking; the Silver Queen, Silver Bar and Silver Bell. While Silver Queen offers 5 campsites, Silver Bar has 4 sites and Silver Bells tops with 14 campsites.
You will be pleasantly surprised with the range of recreational activities you can partake in. From several hiking trails for hiking to picnicking and even trout fishing in the Maroon Creek all enriched with one of the most spectacular views in the world, boredom will be the last of your experiences.
Another reason to visit the Maroon Bells is the proximity to Aspen which makes it convenient for replenishing any supplies.
A visit to Aspen simply isn't complete without a stop at the main attraction; Maroon Bells. Take our word for it, this site is definitely worth the shot.
2. Bear Lake Campground
Location: San Isabel National Forest
Bear Lake campground lies at an elevation of 10480 ft. and promises the most spectacular views ranging from thick spruce forests to granite domes.
The Greenhorn Mountain, amazing Spanish Peaks and the azure San Isabel Lake near the grounds offer great views and allow activities such as fishing and hiking.
That aside, a stream of the Cuchara River passes through the campground not only giving you a splendid view but also being the perfect base for fishing.
Other than the stream, there also lies Bear Lake and Blue Lake; each a quarter mile and one mile away from the campground respectively. With these, campers who relish fishing can thrive.
The recreational activities do not just start and end with fishing when you visit this site. On the contrary, you can explore hiking, mountain biking, cycling, horsing or ATV riding thanks to the nearby Indian Creek Trail that runs 23 miles long.
You can also add scenic driving along the Sangre de Cristo Mountains to your list of outdoor activities once you are on these grounds.
As for the available amenities, Bear Lake boasts of bathroom facilities, drinking water, a quiet area, picnic tables and Satellite TV all for your comfort and entertainment. The campground also hosts 14 campsites each with a table and a fire ring to seal your camping experience.
Additionally, the site is located near the town of La Veta where supplies can be replenished from its grocery stores and gas stations.
With easy accessibility and its peak season running from Memorial Day to Labor Day, Bear Lake Campground is one site you do not want to miss. Just take extra measure with food storage and disposal, because as the name suggests, bears are among the natural sightings. More than anything, be sure to leave no trace as you visit this site.
3. Steamboat Lake State Park
Location: Hahn's Peak
The gem of located in North western Colorado west of Hahn's Peak, prides in a plethora of on-site facilities including an amphitheater, laundry facilities, picnic tables, restrooms, retail store, visitor center and camp stores among others. You can camp at the available cabins or either of the 188 campsites that are open year-round.
Activities such as fishing, boating, biking, hiking and swimming make this site especially popular in the summer. As for winter, ice fishing, cross-country skiing and snowshoeing are among the activities outdoor enthusiasts are sure to experience here.
In addition to a broad range of exclusive activities, this natural setting is the best place to take foliage photos. Look out for the lush green valleys that further add to the picturesque views of this area.
Not only are you guaranteed once-in-a-lifetime activities but you also get to stock photos of the most scenic views with a visit to the Steamboat Lake State Park.
4. Oh Be Joyful Campgrounds
Location: Gunnison National Forest
Not only is the name catchy but also the views around this campground located in the over 65000 acre National forest. You will be thrilled by the mountain views of the Elk Mountains here.
Oh Be Joyful Campgrounds is further endowed with 15 campsites that operate on a first come first serve basis. Here, campers can partake in a broad range of activities including hiking, mountain biking, fishing. Paddling, horseback riding or fishing on Sleat River. They also operate throughout the year thus regardless of the season, a fulfilling experience awaits you.
Embellished with facilities such as a fire ring and picnic table per campsite, you can be sure that your experience will be entirely joyous. Although the sites has no hookups nor a portable water source, this does not take away from the experience it promises. Located just 5 miles away is the town of Crested Butte, a convenient addition for campers to stock up any of their supplies.
The alpine meadows around these grounds are just a tip of the iceberg that is 'Oh Be Joyful Campgrounds. Words cannot do justice to the beauty of the experience that is experienced here. Only visiting and seeing for yourself can work.
5. Moraine Park Campground
Location: Rocky Mountain National Park
Moraine Park Campground covers 8160 feet and hosts 245 sites on the north side of Moraine Park.
It is one of the most visited sites out of the five that Rocky Mountain National Park has to offer; and for good reason. The campground is not only endowed with scenic views of the Rocky Mountains but also has summit trails, lake trails and waterfall trails. This means that you are truly spoilt for choice when it comes to recreational activities. From scenic driving to fishing, hiking, backpacking, wildlife viewing and horseback riding; the choice is simply yours to make.
Campers are able to commune with wildlife and those who are lucky or greatly observant can spot elk, mountain lions or black bears in their natural habitat. They can also view the Rocky Mountains with a peak elevation of 14000 feet where breathtaking views lie ahead.
Your comfort is also guaranteed with facilities such as drinking water, restrooms, picnic table, tent pad and a fire ring with grate per site.
The campground also boasts of a strategic location; near the town of Estes Park where shops and restaurants are easily accessiblein addition to the popular Fern Lake Trailhead.
Furthermore, the grounds are open throughout the year meaning that summer and winter campers both get to enjoy this breathtaking site.
If you need any more convincing, note they sighting wildlife here is routine. That is why you have to Book Moraine Park Campground and take our word that your experience will be one worth remembering.
6. Angel of Shavano Campgrounds
Location: San Isabel National Forest
This campground is small with only 20 campsites that are seldom crowded. Here, serenity is a sure bet. Remotely located three hours away from Denver; visiting this site is nevertheless worthwhile as this feature further guarantees the quiet you will be sure to experience.
The site operates on a first come first served basis for campers who get to access facilities such as picnic tables, restrooms. They are also promised breathtaking experiences by hiking or mountain biking along the Colorado trail and fishing in the North Fork Reservoir.
If you seek camping for that tranquil environment where you can easily reconnect with nature then this is just the campground for you.
7. Guanella Pass campground
Location: Arapaho & Roosevelt National Forest
West of Denver and 7 miles south of Georgetown in Spruce forest lies the Guanella Pass Campground. This byway stands at an elevation of 11,670 feet accessible both on foot and via a car.
It hosts 18 camp sites divided into two; 11 for RV camping and 7 for tent camping. The sites are further accompanied with facilities such as tent pads, picnic tables, fire ring, charcoal grill, drinking water and vault toilets.
You can also buy firewood for that roaring campfire that seals your camping experience in stores within the site.
In addition to the established campsites, there are dispersed camping areas within this national bypass. Therefore finding a site to pitch tent is the least of worries for campers who frequent the site.
Thanks to the nearby Lake Georgetown and close mountains such as Mount Bierstadt, campers can enjoy hiking and fishing; not to forget biking.
Campers can also visit the nearby Georgetown for food and shopping or simply to satisfy your historical sense of adventure. Local ghost towns also lie ahead and are worth the while camping at Guanella.
8. Pinyon Flats Campgrounds
Location: Great Sand Dunes National Park
Nuzzled in Southern Colorado, one of the most visited campgrounds hosting over 300000 campers annually lays. The site seats between 13000 foot Sangre de Cristo Mountains and San Juan Mountains.
The campground is more of sandy than rocky; hosting the tallest sand dunes in North America and the country at large, going up to 750 feet.
With hiking trails leading towards these dunes, it is no wonder that hiking is the most popular activity for outdoor enthusiasts there. If you hike to the top of the tallest dune known as Star Dune, a splendid view of the underlying sand dunes as well as the park awaits you.
As for on-site facilities, a firewood vender, tent pad, picnic tables, fire pit, quiet area, dump station, amphitheater are among the services that are available.
To top it all off, you have easy access to the Medano Creek whose waters melt to create a water park great for fun family time. Wading and floating on this creek is however usually a short-lived experience runnin in May and drying up by July or August.
Essentially, Pinyon Flats Campgrounds offers the unique experience of sand-boarding and sand-sledding thanks to the Great Sand Dunes Oasis located just outside the park entrance which rents out sand boards and sand sleds for either activity.
If you are looking for that one-of-a-kind experience then Pinyon Flat Campgrounds should be your first choice. We guarantee that your experience will be nothing short of exhilarating.
9. Big Creek Lakes Campground
Location: Routt National Forest
Big Creeks Lakes Campgrounds lies in a remote area at Routt National Forest. The site lies at an elevation of 9000 ft. and hosts 54 camp sites; 24 of which can be reserved while the other 30 operate on a first come first served basis. Of the 54, both RV and tent sites are included therefore a variety of campers frequent this site.
They get to participate in recreational activities such as boating, fishing in the beyond-blue Big Creek Lake and hiking in the Seven Lake Trails just 2 miles in to the Big Creek Falls. The campground boasts of boat ramps for anglers in addition to facilities such as picnic tables and vault toilets.
Here, wildlife viewing is guaranteed as black bear, elk, coyote, mule deer inhabit the land. You best believe that moose sightings at the Big Creek Falls is nothing if not ordinary.
Other than the blue lakes that are a sight to behold and the now normal animal spotting, whatever you do within the park, your experience will definitely be one to remember.
Overall conclusion
When it comes to camping few states can compare to Colorado. And that is why you should visit either of the spots we have assembled for you.
Here is a narrowed list of the best campgrounds in Colorado and what they promise you:
The iconic twin set 14'er Maroon Bells.
Excellent fishing grounds at the Bear Lake Campgrounds.
Exquisite foliage photos at the Steamboat Lake State Park.
Scenic views at the Oh Be Joyful Campground.
Spotting an array of wild animals at the Moraine Park Campground.
The serenity offered by Angel of Shavano Campgrounds.
The historic Georgetown and ghost towns near Guanella Pass Campground.
The Pinyon Flats Campground for their exceptionally tall sand dunes.
Beyond blue lakes at the Big Creek Lakes Campground.
Visit either of these spots for that quintessential camping experience and you will not regret it.
Happy camping!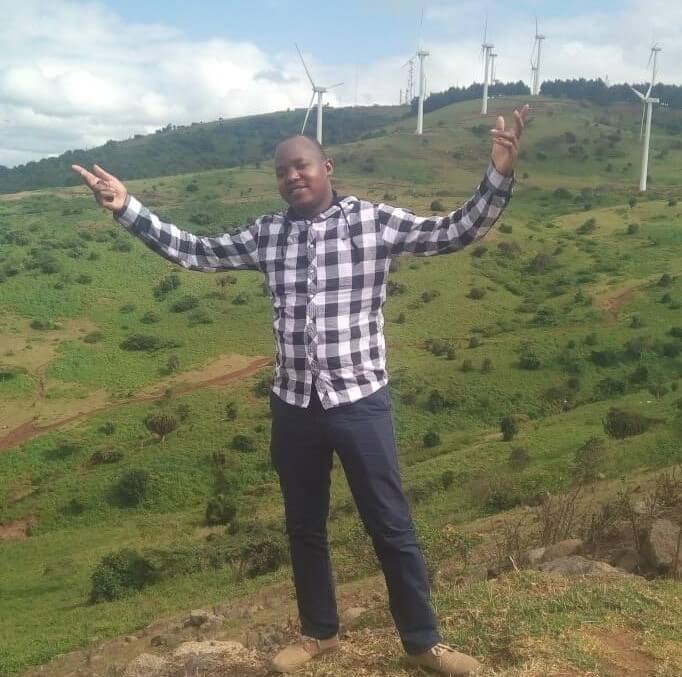 Written By Daniel Msanii
When he's not camping or adventuring the outdoors, you'll find him grinding hard on his keyboard to put up some super-awesome content on campingmaniacs.com. Starting off on camping escapades back in 2011, he has grown fond of the activity over the years. His exposure to a myriad of different camping terrains, gear and the outdoor atmosphere has hitherto changed his perception of the entire outdoor life. He enjoys sharing the experiences of his adventures and gear reviews with the awesome camping community on this platform. Read more about us.