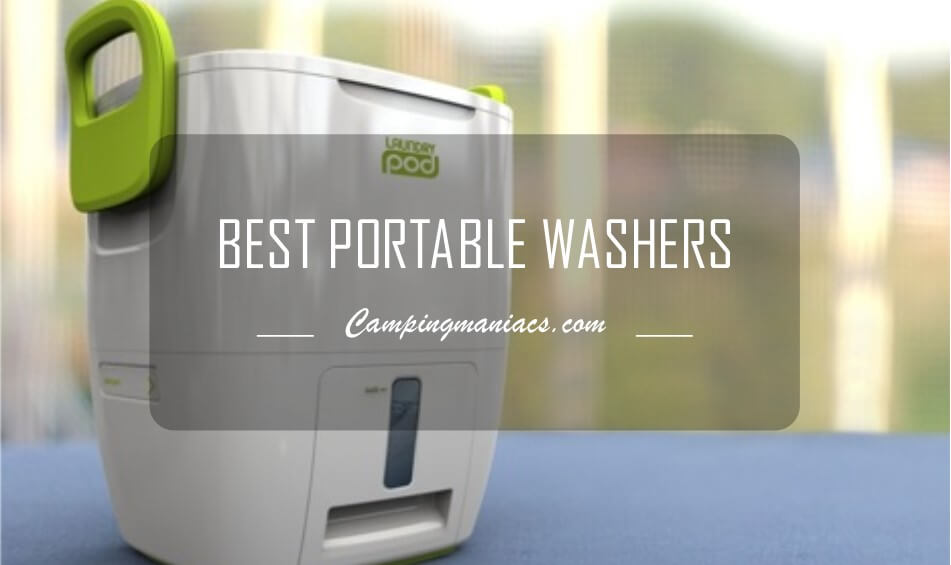 The 10 Best Portable Washing Machines of 2019
When you make purchases through links on our website, we may earn affiliate commissions.
There is nothing sweeter than the life of a wanderer. Travel is to the mind what music is to the soul. It is the only adventure that turns its undertakers into storytellers by liberating them from prejudice and narrow-mindedness. Most interestingly, it only gets better when spiced with camping.
However, travelling unprepared can only be likened to placing a cart before the horse. A good traveler takes time to prepare for his trip. He conducts a thorough research about the destination and all the necessary accessories. Making a clothing list is one of important steps in the planning process. Once you hit the road, clothes automatically turn into a pile of laundry. Accordingly, we have identified the 10 best portable washing machines to keep your clothes sparkling clean throughout your trip.
Which are the best portable washing machines of 2019?
1. Zenstyle Portable Mini Washer: The Top Automatic Choice
In the world of portable washers, the Zenstyle takes the trophy for the most compact, fully-automatic mini washer. It comes in two different sizes with load capacities of 8 lbs. and 10lbs., both of which are lightweight enough to be used for camping in RVs and in various space-constrained situations. These options weigh 46.3 lbs. and 48.5 lbs. respectively.
You will be appalled by this machine's unparalleled ability to rid your laundry of dirt. Sparkling clean is the outcome of its various wash cycles. We don't need to mention that for a portable washing machine, 8lbs. and 10lbs. are sufficient load capacities that will see you wash a number of clothes at one go.
Versatile
The Zenstyle mini washer features numerous handy program options listed on the dashboard. The wash-rinse-spin cycle is the most popular one for quick washes of slightly dirty linen while the soak-wash-rinse-spin cycle the most applicable for the significantly dirty clothes that need soaking before the dirt can be washed off. The other cycles that include wash, wash-rinse, rinse-spin and spin are applicable in various situations depending on your washing needs. Its display shows you the stage of your wash cycle.
The versatility of this machine is taken a notch higher by the fact that you can select between its 3 different water levels. Do your clothes look clean but just because you've already worn them you feel the urge to wash them? Does your RV-dwelling mean that water is a scarce resource that needs to be conserved? Whichever the case, there's no big deal. Just adjust to the lowest level to save on water and time.
Quiet Little Washer
Despite its incredible 1300 RPM (rotations per minute) motor, this machine is sufficiently quiet with very minimal vibrations. This is greatly enhanced by the adjustable feet it stand on, which help in achieving the best levelling on floors of different evenness. Finally, something you can confidently own and use at whatever time without a need to worry about incessant, unending noises.
Not So Good Hose
Despite its compactness and higher-than-average quality, the Zenstyle portable washing machine comes with a not-so-good hose. The hose features plastic threads that easily come off the spigot, defeating the whole purpose of the machine being fully-automatic. Leaks via the hose threads are a common finding among many users of the Zenstyle.
For a fully stress-free peace of mind, we recommend that you get an alternative hose with metal threads. An additional 20 bucks or so, though not warranted given the premium cost of the Zenstyle mini washer, will go a long way in ensuring that your machine becomes truly reliable.
Pros
Sufficiently removes dirt from clothes of various materials.
Quiet without any weird noises.
Spin cycle rids clothes of moisture, significantly reducing drying time.
Versatile; machine comes in two different sizes each featuring many program options.
Adjustable feet for levelling.
Cons
The water hose is of poor quality with additional cost for replacement.
Its lint filter is unwieldy though lightweight.
Its lid doesn't lock!
Bottom Line
For those who truly love freedom of washing but for some reason are constrained of space, the Zenstyle mini washer will be a catch. A reliable portable washer whose only significant letdown is its poor quality hose, the Zenstyle delivers in terms of everything else. Quiet, fast, reliable, convenient. It is a portable washer we can confidently recommend to those who love life on the road or those living in small apartments constrained of space.
---
2. Haier Portable 1-Cubic-Foot Washing Machine: Best Overall (With Wheels)
If you have been looking for a portable washing machine with wheels, here's a catch for you. But as you'll see shortly, that's not all there is to this truly reliable mini compact washer.
Haier Portable 1-Cubic-Foot Washing Machine is a top-notch portable washer that makes your laundry experience significantly easier. In addition to its compactness, it comes with numerous attractive features that are worth every penny. The machine is designed to hold 28 litres of water to ensure that clothes get soaked properly. Unlike cheap noisy machines, its advanced technology regulates the noise to 8 Sones. It can only make abnormal noise (thumping sound) if the laundry pile is loaded inappropriately. The error should be corrected by pausing the machine and redistributing the items. All its special features are electronically controlled and the machine is powered using electricity. The interior is fitted with 1-cubic foot stainless-steel tube that is designed to load up to 6 pounds. Overall, the machine has three water levels and three wash cycles. They are regulated by electronic controls that feature LED indicators. Furthermore, it is characterized by smooth-rolling casters. It comes with all the necessary accessories and they are easy to install. The measurements of the machine are approximately 17-1/4 by 17-3/5 by 30 inches. Lastly, the machine is available in white color only.
Pros
Easy to use.
Comes with accessories that are easy to install.
Works as advertised (Don't be fooled by its small size, it will leave your clothes looking sparkling clean).
High quality and long lasting machine.
Great warranty.
The sound is well controlled.
Takes little time to clean clothes. Specifically, an average of 40 minutes.
Lightweight yet compact and portable.
Cons
Displays sensitivity to heavy items such as jackets and jeans. They can make it fall out of balance easily if not observed keenly.
It does not dissolve solid detergents thoroughly. Accordingly, it is only suitable for liquid detergents.
Sometimes the spinning process makes the clothes crisscross among each other.
Does not load very many items at a time.
Bottom Line
Despite its few weaknesses, this machine is worth your time and money. Its compact and portable size will make your travel luggage manageable. Additionally, it can be moved from one place to another conveniently because it is light. The speed at which the machine fills and empties is impressive. You will not spend your entire travel time engaging it. As long as the instructions are followed and the machine is not overloaded, you will enjoy its services for many years.
---
3. Lavario Manual Non-Electric Portable Clothes Washer (Top Non-Electric Choice)
Proudly made in the USA, Lavario is a non-electric portable washer that can be relied on to clean a sizeable load of both delicate and non-delicate clothes. It is best applicable for remote camping where electricity is hardly available. Still, nothing really hampers you from using it in your RV, in the cabin or in any other place. As a matter of fact, a majority of individuals use Lavario to quickly wash small loads of clothes that would otherwise not be wise to wash in a normal washer.
Perhaps the best non-electric portable washer to ever be invented, Lavario holds both a utility and design patents in the USA and internationally. It is the only non-electric portable washer that can be relied on to wash jeans and sweatshirts.
For perspective's sake, Lavario was a finalist for the Global Innovation Award for design excellence from International Housewares Association. Additionally, it has amassed for itself a plethora of awards for its exceptional quality and innovation.
Eco-friendly
The mere fact that this is a non-electric washer makes it eco-friendly but as you will notice shortly, that isn't the only catch.
Lavario, unlike the conventional electric washers, uses only a fraction of water and detergent. This is in addition to the fact that you can use the same water for second, third and even fourth washes depending on how dirty your clothes are. Forget about those machines that will use close to 60 liters of water before you can finally get clean clothes.
Convenient
Small in size but featuring a compact build, Lavario is a truly backpacking washer if we may call it so. The outside barrel (that holds water) is 1.38 cubic feet and can hold 10.4 gallons of water. The inner barrel (that holds clothes) can accommodate up to 3 large towels, so that gives you a rough idea of how many items you can clean at once.
So that you have a rough idea of how large it is, the bottom diameter of the outer bucket is 13 inches while the upper diameter is 19 inches giving it a slightly conical shape.
Dripping Wet?
Perhaps the only misgiving would be the fact that this portable washer does not completely rid clothes of water, and the fact that you have to wait for about 5 minutes for water to drain out of clothes before rinsing them. This is only made bearable by the fact that it only takes about 15 minutes to wash your laundry using Lavario.
But nothing is ever error-free, right? We recommend the Avalon Bay EcoSpin dryer for ridding your clothes of water. Lavario, in combination with the Avalon Bay EcoSpin, are your perfect arsenal against dirty clothes in the wild.
Pros
Does not require electricity hence convenient for every kind of outdoors.
Bearable weight and size, hence very portable.
Consumes minimal amount of water and detergent.
Easy to use.
Eco-friendly.
Cons
Most people find a manually-operated washer to be cumbersome.
Does not dry clothes or rid them of substantial amount of water.
Intervals between washes and rinses are long.
Bottom Line
If you have been longing for a truly reliable manual washer, Lavario is for you. RV-living, remote camping and other outdoor activities are all made possible courtesy of this portable washer.
---
4. Panda Compact Automatic Portable Washer: Most Compact Pick
Panda Compact Washer is another solid and rewarding choice. The overall design features a portable, small, white machine that only weights 28lbs. It brings together high quality features and specifications that target full satisfaction of the requirements of its users. The control panel is fitted with three switches that are easy to turn. The function of each switch is stated clearly. The three functions include; washing, draining, and turning. An inlet hole is fitted on one side of the machine where the provided inlet hose connects. The purpose of the hose is to fill the machine with water. Alternatively, water can be added into the washing tube directly. On the other side, the machine is fitted with a drain hose. It drains water into the sink during the cleaning process. The washing tub is small but powerful. The machine comes with a spinning disc that is added to the spin tub. Once the machine is on power mode, the tub spins powerfully to engage the clothes fully. Clothes should be pressed deep in the spin tub to minimize spaces between them. The spaces prevent the spin tub from reaching its maximum potential. Loosely placed clothes can also fly out easily because of strong centrifugal force. Lastly, the machine is white in colour and fitted with a lint filter that catches lint during washing.
Pros
Small and portable design (Excellent for small spaces).
Easy to set up and use.
Lightweight and easy to move around (you can easily lift it alone when it is not loaded).
It functions as advertised.
Takes reasonable time to wash clothes.
Come with all the necessary accessories and user instructions.
Cons
The machine holds a very small amount of laundry at a time.
The lint filter does not work very effectively (leaves lint on the clothes).
Not good for washing big items.
The quality requires some improvement.
The machine is not fully automatic.
Bottom Line
This machine works best in very small spaces because of its size. As a result, it comes in handy if you are travelling alone and planning to camp in a small tent. Since its lint filter is quite ineffective, try a floating lint catcher. Overall, it will reward you with convenience, easy user experience, and thoroughly cleaned clothes.
---
5. Midea Top Loading Portable Washing Machine: Best Bang Per Buck
It does not matter whether you want to remove deep stains or wash delicate clothes. Midea MAE100-S2002GPS 2.53 cu. ft. Top Loading Washing Machine offers a wide range of functionality leaving its users all smiley. It is designed to take multiple pre-programmed automatic wash cycles. Accordingly, you can wash all your dirty clothes in one day.
Its compact size is an added advantage. Even the tightest living spaces can accommodate it conveniently. The dimensions of the machine are 20.7 x 20.3 x 37 inches. When empty, its weight stands at 68.3 pounds.
The tub is constructed with stainless steel. It accommodates reasonable load and does not get messy or unbalanced during the wash process. However, it is important to avoid overloading it to avoid permanent damage.
The machine is not noisy and the spinning process does not release loud vibration.
The control panel features multiple buttons that direct users on how to use specific parts of the washer. They have LED display for easy usability. The washer is fitted with three water temperature combinations that include warm/cold, cold/cold, and hot/cold. Users have the liberty to choose the best combination for each wash. Optimal cleaning is emphasized through the provision of 6 water cycles and water level settings. This means that the best level of cleanliness can be achieved for all clothes and fabrics effortlessly.
The machine comes with a roller for easy movement. It is mounted on the wheels and rolled from one place to another conveniently.
Lastly, the washer is available in white color only.
Pros
Very economical in terms of water usage and power consumption.
The roller technology make is very easy to move the machine around.
Performs as advertised.
Fits well in small spaces.
Minimal vibration during spinning
Low noise production
Cons
The design of the machine features relatively short hoses.
Bottom Line
This is one of the best portable machines that you can find in the market today. Firstly, the price is reasonable for the quality and functionality. Secondly, the features of the machine are just incredible. From the roller technology to the water temperature options and the 6 water levels and wash cycles, each one of them is god-sent. Overall, this machine will make your washing experience smooth, short, and memorable.
---
6. RCA 2.1 cu ft Portable Washer: The Most Versatile Pick
While this portable washer is relatively expensive, its quality and performance surpass your expectations. The washer is fitted with a stainless steel tub where you place your load. The tub is relatively spacious to accommodate several pieces of clothes. It holds in firmly without getting unbalanced because of the weight inside. Additionally, it does not snug or chip clothes. The machine features 6 fully automatic wash cycles. They include; anti-wrinkle, normal, air dry, jeans, quick, and cotton. Each cycle is customized to meet the needs of the recommended clothes. The anti-wrinkle cycle is excellent for clothes that get wrinkled easily. It leaves them looking straight and sleek. The cotton cycle is specifically constructed to meet the needs of cotton clothes. Do not hesitate to use it even for your most delicate cotton clothes. The jeans option is for washing your light and heavy jeans. It does not damage their texture or colour. The normal option gives special attention to your least sensitive clothes. These are the clothes that always give you a smooth ride during laundry. Lastly, the quick option should be used when you want your wash to take the shortest time possible. Just like the name suggests, the air dry option is for air drying clothes. At the top of the machine, there are six buttons and each one of them features clear instructions. The first one is indicated as function and its role is to control functioning. The three functions of the machine include wash, rinse and spin. The second button (load size) is for regulating or rather determining the load size. The load can be small, medium or large. This button is closely followed by the delay option. This is the button you press if you want to interfere with the remaining time during the wash process. The forth button is for programming the machine. It is closely followed by the temperature button. The machine offers, hot, cold, and warm temperature options. The last button is for starting or pausing the operations of the washer. All these controls are very easy to use. You only need to press and the action sets in. They are accompanied by LED display to prevent confusion. When the wash completes, it is indicated on the cycle signals and the machine shuts off automatically. The machine features a water pump that filters out debris and other solid things such as buttons while expelling water from the unit at the same time. The washer is fitted with levelling legs in the front for easy movement. In addition, they serve as stabilizers. It is available in white color.
Pros
The machine accommodates decent load.
Functions as advertised.
Easy to assemble and use.
Features multiple wash options.
Cons
The size is quite bigger than it appears in the picture.
Relatively more costly than most other washers in the portable category.
Bottom Line
Do not let the price scare you away, you get what you pay for. You will absolutely love how this machine handle all types of clothes smoothly. The anti-wrinkle function helps with sensitive clothes significantly. It is also a great time saver. All the controls work incredibly. The hot, cold and warm water option is also very interesting.
---
7. Della Portable Washer with Spin Dryer: The Least Elaborate Pick
This small washer is excellent for delicate clothes such as t-shirts, socks, tops, under garments, and towels. Accordingly it is not a good choice if you intend to include heavy clothes such as jeans in your wash. It weighs 30 pounds only and its dimensions are 15 x 23.5 x 27 inches. Despite its compact size, it is divided into two sections in the interior. One side features the washer while the other side is for dry spinning. They are both fully automated. Once the cleaning or spinning process is completed, the machine automatically stops to run. The wash and spin dry processes can run simultaneously. The top section has three switches that are accompanied by LED display. The first switch is for regulating the wash time. It should be turned once or severally to determine the wash time. The second switch is a wash selector. The three wash sections provided include; normal, gentle, and drain. The last switch is a spin timer. At the far end of the top section, there is a drainage tube that drains dirty water out. Overall, the machine is easy to operate. First, the clothes should be loaded and the machine filled with water. This step is followed by setting the timer and turning on the start button for the washing process to begin. The lid at the top is clear so that the wash and spin dry processes can be monitored from the outside.
Pros
Compact and portable.
Pumps dirt water out conveniently.
Easy to use.
Dual function (the wash and spin dry processes can run at the same time).
Very affordable.
Not very noisy.
Speedy services. The washer takes approximately 15 minutes whereas the spinning process lasts for 5 minutes only.
Cons
Suitable for light and medium laundry loads only.
The clothes do not get completely dry. They must be hanged for a few minutes.
The pump need some improvement in terms of quality.
Bottom Line
If you are travelling with a suitcase filled with light clothes, this small washer is for you. Just like the clothes it serves, it is lightweight and compact. It comes with clear user instructions and once you follow them to the latter, it will definitely blow off your mind.
---
8. Magic Chef Portable Washer: The Most Energy Efficient Pick
If you do not mind spending more on a small washing machine, Magic Chef Compact Portable washer is the best investment. Overall, this top-load machine is relatively lightweight. Its weight stands at 44.1 pounds. Its dimensions are 20.5 x 20.5 x 33.1 inches.
This machine has been spiced with modern technology to include digital displays, LED indicator lights, touchpad controls, see-through glass lid and adjustable legs.
The washing tub is constructed with stainless steel that does not interfere with the quality and texture of the clothes. The movement in the tub is controlled by high performance pulsator. Water moves in both strong and weak flows to ensure that the clothes are washed evenly.
Worth a mention is the quiet operation of Magic Chef. Except when you overload it than recommended, the machine is genarally silent with an almost unnoticeable vibrations during the wash cycle. The alert beep at the end of washing is also quiet enough and you wouldn't have to worry about it disturbing your neighbors.
Magic Chef Washer is white in color and its overall design is energy efficient. It has 5 fully automated wash cycles. Accordingly, you can wash almost all types of clothes with this machine.
Perhaps the only caveat would be that this machine has no drying capabilities. It only features a spin cycle that helps drain much water from your clothes hence reducing the drying time. Still, you will need to purchase the dryer differently.
Pros
High performance machine.
Energy efficient.
Can be used to wash all types of clothes (Heavy, light, jeans, sensitive).
All parts work effectively.
Cons
Very expensive but its functionality is worth every dime it attracts.
Relatively heavy.
Bottom Line
This is a case where you pay more for better services. All the three products featured in this on item work effectively. Most importantly, this machine is not laundry-selective. You can wash all types of clothes with confidence.
---
9. Giantex Portable Mini Compact Washer: A Popular Choice
You can never go wrong with Giantex Portable Mini Compact. It is an excellent choice for travelling and camping. Its size and features provide you with an impressive travel experience. It will fit well in your luggage and surprise you when the time to clean dirty laundry comes. This machine which is available in white and blue colors weighs approximately 17.6 lbs. It is specifically designed for small load and if overloaded, it can get damaged. Its capacity is 11 lbs. It features two tubs; one for washing and the other one is a spinner dryer. Clothes and water should be loaded up to 11 lbs in the wash tub and later rinsed as desired in the spin tube. The capacity of the spinner dryer is 6.6 lbs. It does not dry clothes completely. Therefore, they should be hanged outside for complete drying. Some features of this machine are not fully automatic. For example, it must be watched when water is turned on to fill the tub. It does not stop automatically. The machine drains by gravity. As a result, it should be elevated from the floor and placed where it can drain properly.
Pros
Lightweight and easy to move around.
Excellent for small spaces because of its small size.
Quite affordable.
Works as advertised.
Cons
The hoses are relatively weak.
Drains by gravity.
Bottom Line
The design of this machine is commendable and overall, its performance matches the price. You will go anywhere with it without feeling cheated. The most likable feature is its compact size that can fit in apartments, tents, dorms, and other small spaces that come into mind.
What About Portable Spin Washer Dryers?
1. Avalon Bay EcoSpin: The Best Non-Electric Washer & Dryer
The Avalon Bay EcoSpin is an alternate choice to the electric washers. This fantastic drying machine offers you a wide range of features that provide simple solutions to your dirty laundry problem. Firstly, its lightweight and portable design allows you to make it your travel companion whenever you set out for a vacation. Its length, width and height dimensions are 15.2 x 13.8 x 13.5 inches. The dryer weighs approximately 6.22 inches and it is available in white and blue colors.
This Avalon Bay dryer is designed to dry up to 4.5 pounds of clothes at a time. Each drying process takes a few minutes and the clothes come out 95% dry. It works perfectly when combined with Ecowash by Avalon Bay or with the Lavario washer reviewed above. The two allow you to wash and dry your clothes conveniently. It is interesting to note that this dryer can also be used to wash clothes. You only need to add up to 5 liters and a few pieces of clothes and watch it get the job done in a snap. It is fitted with a hose pipe that drains out excess water. However, since it is not designed to offer pressurized cleaning, it works perfectly with small and light items.
This is the best machine to carry if you intend to camp or tour in extremely remote destination because it does not require electricity to run. It just operates as a salad spinner to rinse of excess water from clothes.
Pros
Does not require electricity to run hence convenient for every kind of outdoors.
Small in size hence easily portable.
Consumes minimal amount of water and detergent when used for washing.
It can be used to wash and dry clothes.
Dries clothes well.
Easy to use.
Cons
Cumbersome due to its manual operation.
It doesn't look so appealing.
Useful for only small amount of light clothes.
Bottom Line
This dryer features an innovative design that saves users space, time, and money. Its small size allows users to transport and store it easily. Since it is not powered by electricity, it can be used anywhere, anytime. Besides, this saves users a lot of money. Lastly, this machine is very economical in terms of water and detergent consumption.
How to choose the Best Portable Washing Machines
A knowledgeable buyer is a smart buyer. Accordingly, we compile you a list of the most important factors to consider when buying a compact washer. Do not be a hurry. Reflect and consider the things that can make you return a machine even before using it.
Individual needs
Whenever you go to shop for anything, you should put your needs first. Always remember that you are parting with your hard-earned cash for you and your lifestyle. Therefore, think about the clothes to own and intend to carry while travelling and look for a washer that will suit them. Focus on the nature of your trip and analyze how a portable washer will affect it. No matter whether a washing machine is portable or not, if it is heavy, it will definitely impact your adventure negatively. Sometimes though, with a convenient means of travel, the weight of the luggage does not count much. Generally, assess all your needs with keen attention.
Budget
Look at the amount of money you are willing to spend on a mini washer and begin your research from there. This way, you will be able to analyze the machines that fit within your budget keenly and in a speedy manner.
Power specifications
Portable electric machines can either be powered electronically or with batteries. Portable electric washers are more convenient for travelling. However, depending on the time you plan to spend on your trip, a battery charged washer can also work. Some washers are more energy efficient than others. Consider this factor to ensure that you get the best deal for your money.
Size
As much as the focus is on compact portable machine, some washers are extremely tiny. A reasonably sized machine is good because it can come in handy even after the trip. Avoid a machine that will load two or three items only during each wash. It is not economical. An extra-large machine can also be cumbersome. Besides brining in extra-weight, it can refuse to fit in your intended space properly.
Durability
Avoid flimsy products that get damaged a weeks or months after they are bought. Remember that cheap is always expensive. Read about various brands extensively before making a choice. Besides the manufacturer's information, the internet provides rich reviews that can provide guidance to better decisions. Also, enquire from your friends and relatives who have bought similar products before.
Efficiency
Some machines are more efficient than others in terms of speed. It want to spend the least time possible with your machine, consider the wash and drying period.
Ease of use
Good machines are easy to use. They come with clear and well-articulated instructions. Furthermore, they do not require a lot of manual work. They are characterized highly effective automated features.
Versatility
A versatile machine comes with numerous features and specifications that reward you with a wide range of benefits. For example, there are machines that have hot, cold and warm water options, anti-wrinkle, jeans, heavy, fast and air dry wash cycles, and other specialized features for improved user experience.
Additional features
All portable washing machines come with standard features such as power options, control buttons, and water drainage options. However, there are machines that offer the option of enjoying extra benefits. For example, an anti-wrinkle option is quite irresistible. Great additional features might require you to pay extra $5 or $10 dollars buy it is always worth it.
Warranty
Never buy a portable washing machine before looking at the warranty. The provisions behind you in a contract and sometimes if you are not careful, things can get ugly. Always familiarize yourself with them, in case the product arrives damaged or experience mechanical damage days after you have bought it.
Portable Washing Machines Frequently Asked Questions (FAQ)
How can I make my machine more efficient?
Always ensure that the load is full. Do not put your load lower than the recommended. The machine will consume power, water and time without being utilized to the maximum. This means that you will spend more for less. If you want to achieve maximum energy efficiency, keep your water temperatures low. Hot and warm water options consume more power. Different machine provide a variety of options for wash cycles. Choosing wash cycles appropriately minimizes energy consumption. For example, if you are washing genes, choose the right cycle.
Why is my washing machine making weird noise?
Most compact washers tend to make weird noise when they are overloaded or loaded inappropriately. Always follow the instructions well when loading your machine.
How many clothes should I put into the washer?
The number of clothes that you put into your portable washing machines depends on its size and the amount of weight that it can hold. The recommended weight is always indicated on the manufacturer's user instructions. You must always take precautions and ensure that you never overload your machine. For a detailed guide on how to properly use your portable machine, you can read this article.
The spin dryer does not dry the clothes properly. What could be the problem?
Some dryers do not dry the clothes completely. Mostly, when this is the case, the manufacturers indicate in their guide. Ensure that you learn everything about a machine before buying it.
How long do the wash cycles take?
The duration of the wash cycles depend on the specifications of individual machines. In most compact machines, they take about 15 minutes. However, the duration might be affected by factors such as use of detergent and the condition of your clothes.
Is a washer dryer machine the right choice for me?
A portable washing machine that offers both the washer and dry functionalities is the best for a traveller. It makes your luggage lighter and work less cumbersome. In fact, in some machines both features can be used simultaneously.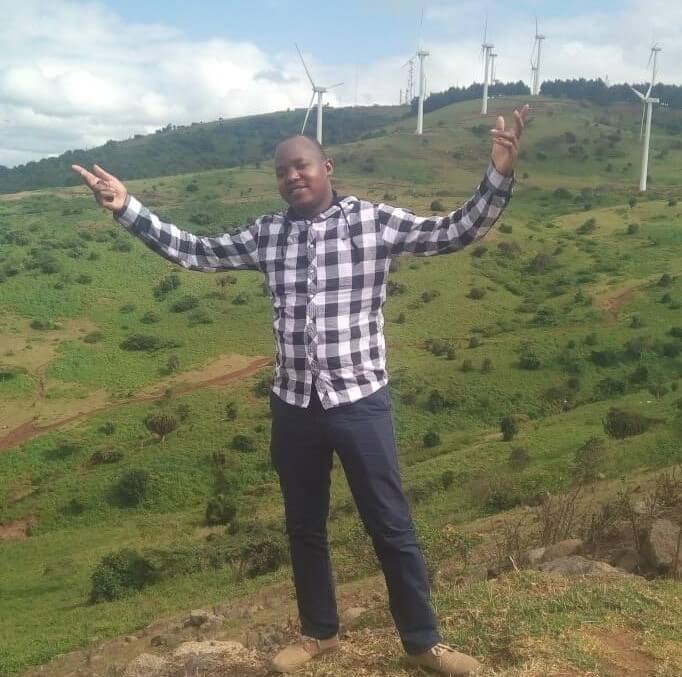 ABOUT DANIEL MSANII
When he's not camping or adventuring the outdoors, you'll find him grinding hard on his keyboard to put up some super-awesome content on campingmaniacs.com. Starting off on camping escapades back in 2011, he has grown fond of the activity over the years. His exposure to a myriad of different camping terrains, gear and the outdoor atmosphere has hitherto changed his perception of the entire outdoor life. He enjoys sharing the experiences of his adventures and gear reviews with the awesome camping community on this platform. Read more about us.