The 10 Best Dog Backpacks for Hiking with Your Pup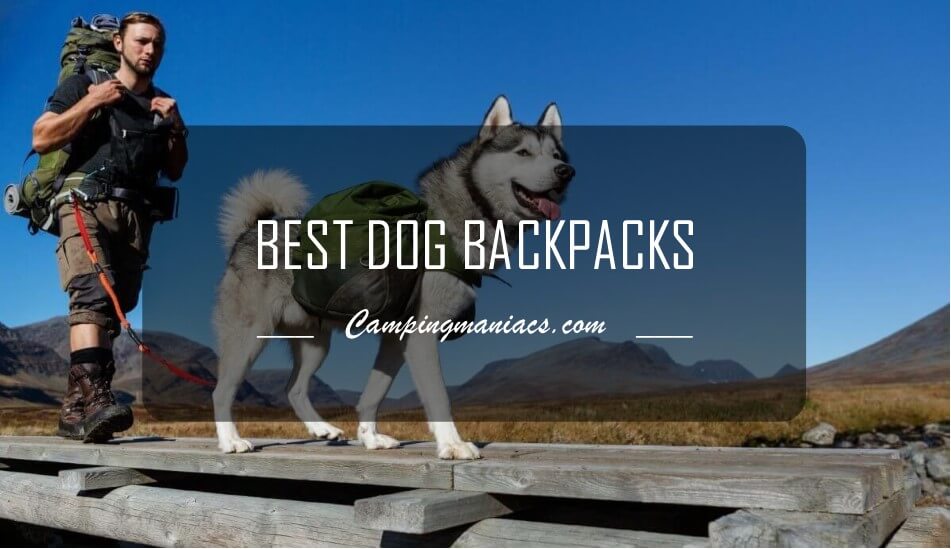 Last Update: 14 June 2022
Our recommendations are based on thorough independent research, testing, analyses, and comparisons of different products. When you make purchases through links on our website, we may earn affiliate commissions.
Your canine companion is not only your guard, but also your best friend. Therefore, it is always important to treat them like you would expect to be treated by your most treasured and valued friend. This should apply at home and everywhere else you accompany each other.
During traveling, make the vacation worthwhile for everyone. It does not matter whether it is just hiking in the nearby hill or a journey across islands and oceans. As you make the preparations, let your best friend feel the oomph. This is the period where you shop for all the travel necessities and arrange them in your travel bag. Look at your companion with an eye of Horus. It is the only way you will have all their needs clearly imprinted in your mind.
But before then, we are reminding you that dog backpacks come in handy during hiking and other forms of outdoor adventures. As a result, we have helped you identify the best dog backpacks for hiking in this article.
The Best Dog Backpacks for Hiking: List
1. Ruffwear - Palisades Multi - Day Backcountry Pack for Dogs
Palisades' multi-day dog backpack by Ruffwear stands out as a firm favorite because of its incredible features that are meant to enhance the beauty of adventures significantly. Firstly, the bag is available in three sizes (small, medium, and large) that are all valued at the same price. It comes packed with two hydration bottles and spacious saddlebags. The hydration bottles are collapsible and BPA-free. Each has a capacity of 1 liter. This means that your dog carries more than enough water no matter the length and duration of your adventure.
The saddlebags are removable from the pack to help achieve increased convenience. In addition to lightening the load, this feature enhances freedom during movement especially in sensitive areas such as water crossings. The bag provides four points for attaching the saddlebags to the modified web master harness frame. This fosters even weight distribution and load stability. Your dog should carry a load weighing approximately a quarter its body weight in the backpack. If your dog is not used to dog packs, begin with a significantly lighter load to prevent him from getting overwhelmed.
A load compression system is fitted to the pack to facilitate load security. A secure leash attachment is another interesting feature of this backpack. It provides room for attaching a leash when you want to monitor the movement of your dog closely. The handle is padded to ensure that your dog moves smoothly over obstacles.
Pros
The dog pack comes with two hydration boxes.
Beautiful and brightly colored bag.
Available in three different sizes with the same price.
The bag features multiple deep pockets for increased convenience.
The straps are easy to adjust.
Sturdy and high quality design.
Very spacious.
Cons
Available in red color only
2. Ruffwear - Commuter Rucksack Inspired Pack for Dogs
This is another awesome dog pack by Ruffwear. It will definitely reward you and your dog with a great travelling experience. The bag is available in x-small, small, medium, and large/x-large sizes. Accordingly, no matter the size of your dog, there is something for everyone. The pack is provided in two colors that include cloudburst gray and larkspur purple.
The overall design of the dog pack is suitable for everyday movement. If you like taking short daily walks with your dog, this is an excellent choice. It is fitted with four points of adjustment to offer customized fitting. Furthermore, this enhances full range of motion. Its saddlebags are stable and weight forward.
The pack has three leash attachment points that are constructed with an aluminum V-ring and high quality webbing loops. Heathered polyester fabric with leather accents has also been used for style and durability purposes. Other helpful features that you can find in this bag include; a padded handle, easily accessible side-pockets, and non-slip straps. Both the padded handle and non-slip straps allow the load do disperse appropriately and control lifting.
Overall, this is the bag to go for if you and your companion enjoy every day nature or street walks. It is suitable for both urban and village settings. Its classic and traditional design has maintained its solid reputation in the market because of numerous advanced performance-enhancement features.
Pros
The bag is available in five different sizes.
Stylish and spacious design.
Suitable for all kinds of settings.
Numerous pockets and slots.
Sturdy and high quality bag.
Cons
Available in two colors only.
3. Pettom Dog Saddle Backpack
This is another dog pack that you can use to keep your canine companion feeling cozy and looking stylish at the same time. It is available in three sizes that include; small, medium, and large. It comes in green and red colors.
A well-constructed dog backpack that features waterproof oxford material and SBS reversed coil zipper, this backpack will help your dog transport his load conveniently wherever he goes. These two features, apart from preventing the load from getting soaked during a rainy day, also keep your dog warm during chilly and frosty days. The outer layer features a durable and scratch-resistant polyester material that is lined with sandwish mesh soft lining and sponge padding.
A load compression system has been fitted to this dog backpack to ensure that the stability of the load is maintained throughout a trip. It also facilitates even weight distribution. On the sides, the bag features sheltered buckles that are easy to clip with one hand. In total, the bag has five points of adjustment that are used to create a customizable fit. This allows your dog to enjoy full range of motion.
A number of comfort-enhancing and hassle-negating features are craftly included in this backpack. Both sides are fitted with handles for increased convenience when removing the backpack. The neck circumference is spacious, comfortable, and adjustable. This dog-backpack is characterized by a weight-forward saddlebag design to improve comfort when your dog is carrying a load.
At the back of the backpack, a D-ring is provided for the purpose of attaching a leash. Its material is hard, rust-proof, and corrosion-resistant. There is also a multi-purpose handle that should be used to control the movement of the dog. Alternatively, you can attach it to a safety belt to keep your dog secured in the car.
If you intend to keep your dog under keen watch especially in low visibility environments, the manufacturers have integrated a reflective trim to make your work easier.
The interior design is highly specialized to protect clothes from mechanical damage. You do not have to worry about your clothes getting torn or pulled on the sides. One section of the interior is fitted with a collection box that filters hairs and other debris from the clothes and laundry water.
Pros
Waterproof and scratch-resistant.
High quality and sturdy bag.
Adjustable neck circumference.
Available in three sizes.
Large and spacious yet fairly priced.
Cute and stylish design.
Cons
Available in two colors only.
4. Mountainsmith K-9 Dog Pack
This worthy investment will keep your best friend looking forward for the next trip, always! It is an excellent dog pack for all types of outdoor adventures. Just like other products by MountainSmith, it comes packed with tons of fantastic features. Firstly, the bag is provided in three colors that include; heritage red, heritage black and azure blue. You can never go wrong with any of these colors, they are all attractive. The dog pack is available in three sizes; small, medium, and large.
Its overall design is firm and sturdy. The ergonomically tapered torso shape of the bag is vet-approved. This means that unless overloaded, this bag cannot interfere with the health of your dog. Air mesh panels are fitted against the canine body for increased ventilation. It is constructed with high quality nylon material that does not absorb water and moisture easily. An adjustable belly belt has been attached to one of the sides. Its purpose is to ensure that the bag sits comfortably at the back of the dog. Furthermore, it ensures even distribution of load weight. At the top of the bag, there is a single haul handle and a metal D-ring attachment point for leash.
Other interesting features that you can find in this dog bag include two zippered pannier pockets, independently adjustable back, 3M reflective trim on the front, and 4-point adjustable chest. The four-point adjustable chest provides a comfortable fit. It has a padded sternum strap. Independently adjustable back is for providing a customizable fit. Lastly, the pannier pockets increase storage space and convenience.
Pros
Available in three colors.
Comes in three sizes.
Provides room for customizable fit.
Firm, sturdy design that is vet-approved.
Constructed with high quality material.
Very spacious.
Cons
Some of its straps do not adjust so well.
Too much ventilation such that the temperature of food and water in the bag can shoot to very low levels during adventures in cold and chilly areas.
5. Cesar Millan Dog Backpack
In the list provided, this is the best dog backpack for small dogs. It is available in small size only. Although it comes in one color combination, it is very cute and stylish. Overall, it is made with high quality materials that are water resistant and therefore, it is a great choice during rainy days. The materials are strong, durable, and well ventilated on the lower side. The well-fitted breathable mesh padding keeps the skin of your dog cool and comfortable. It has been fitted with a reflective trim at the top to increase visibility in dull environments and during low light hours.
The bag is fitted with two adjustable belly belts. These belts should be adjusted to offer customized fit. It has pockets on both sides where weight should be distributed evenly so that the bag can balance well on the body of your dog. These pockets are secured with firm zippers to keep the load inside well protected. The pack also comes with an adjustable neck belt.
Since this bag is designed to place most of the weight near the shoulders, the spine of your dog will not be forced to curve. Overall, this is a good bag, and if your dog weighs around 20-40lbs you can never go wrong with it.
Pros
Very cute and stylish design.
Sturdy and high quality bag.
Great for travelling during rainy and cold days.
Customizable fit.
Cons
Available in one size only.
The manufacturers have provided one color combination only.
6. Doggles Dog Extreme Backpack
If your dog is a female, spice up her travel experience with this backpack. It is very cute and lovely. The dog pack is available in five sizes that include XS, XX-small, X-small, small, medium, and large. Therefore, dogs of all sizes, ages, and types have been considered. It is designed in two color combinations; gray/black and pick/black. The bag is made with waterproof nylon and firm zippers. It does not matter whether it is the days that rain cats and dogs, this dog pack secures your dog load from water tightly.
The security of your dog has been brought into perspective through the provision of a reflective trim and strip. Generally, this bag provides an ergonomic fit which is approved and recommended by veterinary doctors. Other features that have been provided to enhance comfort and user experience include; spacious bags, quite assist handle, and an interior mesh. The purpose of the interior mesh is to allow proper circulation of air for increased comfort. The roomy bags provide enough space for luggage storage.
Pros
Cute and stylish design.
Spacious pockets and rooms.
Sturdy and firm design.
Numerous features for enhancing safety.
Available in numerous sizes.
Cons
The dog pack is provided in two color combinations only.
The material requires some improvement.
7. Kurgo Baxter Backpack for Dogs
This bag could be a permanent solution to your dog's hiking problems. It addresses all the targeted challenges without leaving any stones unturned. Generally, it is equipped with all the features that make your dog's adventures easier and safer. Firstly, the Baxter is availed in three sizes designed to hold capacities of 30-85 lbs, 50-100 lbs, and 50-110 lbs. A wide range of colors have been used to provide you with enough room for selecting your favorite. Some of the irresistible color combinations that you will find in the collection include; black/orange, grey/orange, coastal blue/black, and chili/barn red.
The design of Baxter is suitable for everyday use. Furthermore, it is not activity-choosy. It is fitted with two saddlebags to provide enough room for all your dog essentials. These bags are fitted with quality zippers to tighten the security of the load. A large handle for lifting has been fitted at the top section of the backpack. It is made with firm and sturdy material to enhance safety. Use this handle when you need to help your dog cross over dangerous waters and rough terrain. Next to the handle, there is a reflective trim that enhances the security by increasing the visibility of your dog especially at night or when darkness starts to creep in.
A rear mounted leash hook has been provided and it also serves as a bottle opener. Lightweight design, 8 adjustment points, and ventilation enhancement mesh are the other important features of this dog bag. Overall, it is a comfortable and strong bag that can withstand harsh conditions.
Pros
Available in three sizes.
Provided in a wide range of colors and color combinations.
Adjustable to customized fit.
Spacious and well partitioned.
Quite affordable.
Good looking design.
Cons
Some users have experienced sizing problems.
The quality requires some improvement.
8. Outward Hound Kyjen Excursion Dog Backpack
Kyjen dog backpack features a simple design which makes it easy to use. Furthermore, it is super cute and available in two colors; red clay and java. The manufacturers have provided the bag in four sizes to ensure that no dog is left out because of his or her size. The sizes include small, medium, large and extra-large. The bag is fitted with a comfortable and adjustable neck strap. It is designed with sturdy but lightweight material to keep the neck area from straining. At the lower side, the bag features two adjustable belly belts. They keep the bag firmly held in to place to ensure that the load remains well balanced at the back of your canine.
On the sides, the dog back has two saddlebags for balancing the luggage. They are spacious and can accommodate a wide range of dog essentials. They are fitted with strong and well covered zippers that do not open when the dog is running in the bushes. The bag is made from lightweight and durable nylon ripstop material. It is very easy to clean. A D-ring has been fitted at the top section for leash attachment. The torso is padded to maximize comfort and secured fit. This bag is designed for dogs that weigh 50-75 pounds with 30-40 inch girth.
Pros
Available in three colors.
Good looking colors and design.
Lightweight design.
Good quality.
Affordable.
Cons
Available in two colors only.
Some users find this dog backpack bigger than expected.
9. OneTigris Dog Pack Hound
This is out-rightly the cutest dog hiking backpack in our list. Besides making your dog look like a style icon, it keeps her warm, comfortable, and safe during hiking and other outdoor activities. Firstly, this bag comes in four colors and all are provided at different prices. They include black, coyete brown, cotton canvas, and cotton canvas & leash. The bag is made from 1000D nylon that is durable and water resistant. It works so well during rainy and chilly days.
The underside of this dog bag is padded for increased durability and comfort. Overall, the pack has two sturdy side pockets for carrying essentials. They are spacious and feature strong zippers for keeping stored contents under tight security. The top zipper pockets have a 3.5 x 4" clear ID card window. On the sides, there are two loop panels for attaching additional reflective patches. At the lower side of the bag, there are two adjustable belly straps. They are characterized by quick release buckles to enhance the user experience. Their work is to prevent the two sides of the dog back from flapping.
At the front section, the pack features metal V-ring point where a leash should be attached in times of need. At the bottom of the bag, there is a drainage hole that drains water freely. Generally, this is a multi-purpose dog bag that can be used for hiking, camping, street walks, long trail walk, and everyday use.
Pros
Very cute and stylish design.
Available in four somewhat "good-looking" colors.
Spacious side pockets that are secured with high-quality zippers.
Firm and water-resistant material.
Fair price for the quality.
Adjustable to custom fit.
Cons
All the provided colors are dull.
Available in one size only.
Not suitable for small-bodied dogs.
10. Outward Hound Lightweight Dog Backpack
This bag will help your dog carry all its essentials comfortably without compromising its security. This is a light-capacity pack that is available in four sizes that include; small, medium, large and extra-large. It features a saddlebag on each side. This is where you load and secure all the necessary items. Overall, the saddlebags have four pockets that provide enough space for almost everything that you would need your dog to carry.
At the top section, a D-ring has been provided where a leash should be attached. The top section of this back is designed from mesh to keep the temperatures of the dog's body under control. Belly straps have been fitted at the lower section of the bag. They should be fastened and adjusted to ensure that the bag sits comfortably at the back of the dog. They also enhance balance by ensuring that weight in the saddlebags is distributed evenly. This is a great bag for causal walks in the city and in hiking environments that do not have rough terrain.
Pros
Simple and cute design.
Good quality and sturdy design.
The belly straps are adjustable for customized fit.
The design of the bag keeps the temperatures of the dog under control.
Cons
Available in one color only.
Quite dull.
Factors to consider when buying Dog Backpacks for Hiking
Design
This is probably the most important factor when selecting a dog backpack. The design incorporates the overall features of a bag. Consider issues such as pockets, belly straps, neck strap, and material. A well designed dog pack provides your dog with a great user experience. It accommodates all the necessary essentials and stays balanced at the back of the dog. The straps adjust well to avoid constant pack movement. Do not select a design that cannot withstand environmental challenges, and other small issues. In addition, avoid a bag that socks with water whenever a few drops of rain pour. Analyze different sections of the bag to see whether it features breathable sections.
Material
Look at the material keenly before purchasing a dog pack. If possible, compare the materials of differed dog backpacks. Good dog packs feature materials that are water-resistant, scratch-resistant, well-ventilated, and firm and sturdy.
Space
A good dog pack is spacious and well-partitioned. It features multiple strong pockets for carrying dog essentials. The pockets should be fitted with powerful zippers for security purposes.
Weight
Never imagine that a dog pack has the right weight by just looking at it. Look at the specifications provided in the manufacturer's information to know the weight. Overall, consider a light pack. You do not let your dog to feel overwhelmed by the weight even before you load the pockets. Generally, a heavy bag will limit the weight of the items that you load into the pockets.
Budget
Look at the situation of your pocket when purchasing a dog backpack. Get the right dog pack for the amount that you are willing to spend. It is always easy to get a high quality product when you are in a position to spend more. However, if your finances are limited, do a thorough research because it is possible to get a good quality backpack at a fair price.
Adjustment features
Read the specifications well to know whether a pack is adjustable. A pack without adjustment features can be very limiting. If it does not sit comfortably at the back of your dog, there is nothing that you can do about it. Furthermore, it does not provide room for customized fit.
Sizing
Dog backpacks for hiking come in different sizes. In most cases, the sizes are usually categorized as small, medium, and large. Look at the age and body of your dog to ensure that you choose the right pack size.
Factors to consider when taking your dog for hiking
The health of you pup
It is important to know whether your dog is physically fit to carry luggage in a backpack. Sometimes, we assume that our dogs are fit and end up damaging their health. Visit a qualified vet to get the right advice. You will know whether your dog's bone are ready for the intended venture. Furthermore, you will get recommendations that are specific depending on his/her age, overall body health, weight, size, and lifestyle related issues. You might as well find out that your dog requires several medications especially if it is only used to life at home and in the city. Different outdoor environments might carry a wide range of virus that can put the health of your hound at risk.
Dog Essentials
Put the needs of your dog in mind and consider the essentials that he/she might need in your planned adventure or vacation. For example, if your dog is on medication, remember to carry the drugs and the food that he/she takes together with them. Also, remember things such as water, nail clippers, file, and towel.
Dog Training
How well is your dog trained for hiking and other outdoor activities? If your dog is not well-trained, try to make your trip as short as possible. If it is the first time, avoid a backpack or use an empty one.
Nature of the trip
The walk you take with your best friend should be fun. Your dog is your best friend. Do not take your dog to places that will cause extreme strain. If your dog is carrying a dog pack, ensure that it is not overloaded.
Time and season
The time of the day that you take your dog for hiking matters a lot. Just like the human body, the body of a dog is more active in the morning. Accordingly, hiking in the morning produces better results. Hiking becomes more difficult in the afternoon and during the rainy season. Therefore, looking at the seasons and prevailing weather conditions is fundamental.
Lifestyle
Look at the lifestyle of your dog. How many times per week do you take her/him for a walk? If walking and other outdoor activities are part of his lifestyle, the landscape of your hiking destination might not matter a lot. If he is used to a dormant lifestyle, be extra selective with your destination.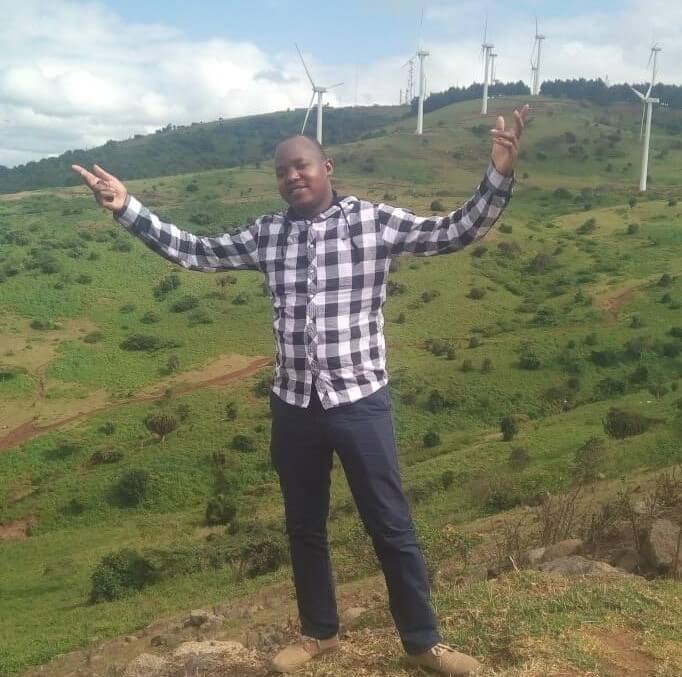 Written By Daniel Msanii
When he's not camping or adventuring the outdoors, you'll find him grinding hard on his keyboard to put up some super-awesome content on campingmaniacs.com. Starting off on camping escapades back in 2011, he has grown fond of the activity over the years. His exposure to a myriad of different camping terrains, gear and the outdoor atmosphere has hitherto changed his perception of the entire outdoor life. He enjoys sharing the experiences of his adventures and gear reviews with the awesome camping community on this platform. Read more about us.